The beauty that female celebrities show is often second to none. They are often fashion icons who define what the next trends would be and become role models for many who are fashionistas. But imagine if we change these celebrities into men?
As anyone would know, men and women have different facial structures and features. Humans also have different ways of perceiving what's beauty for women and men. If these celebrities were born as men, would they still be considered 'beautiful' and 'handsome'? Or would they become total nightmares after conversion?!
More Info: FaceApp
Brighthumanity seeks to answer that question and apparently, FaceApp does a great job at that.
1. Rihanna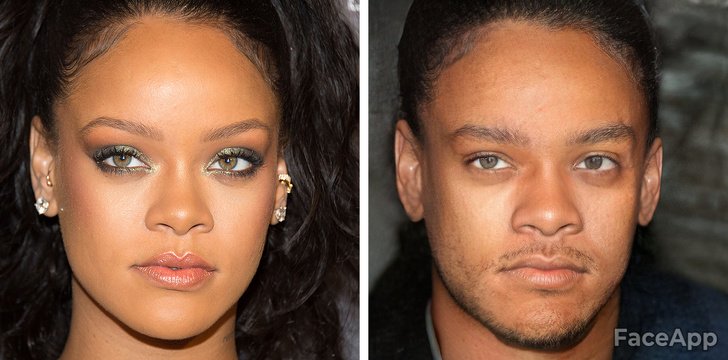 © Stephane Cardinale - Corbis / Corbis Entertainment / Getty Images
2. Yalitza Aparicio
© Jesse Grant / Getty Images Entertainment / Getty Images
3. Kate Middleton
© Clive Mason / Getty Images Sport / Getty Images
4. Meghan Markle
© Samir Hussein / WireImage / Getty Images
5. Jennifer Aniston
© Gotham / GC Images / Getty Images
6. Shakira
© J. Countess / Getty Images Entertainment / Getty Images
7. Marilyn Monroe
© Ochs Archives/Getty Images / Getty Images
8. Sofia Vergara
© Steve Granitz/WireImage / Getty Images
9. Angelina Jolie
© Dave J Hogan/Getty Images Entertainment / Getty Images
10. Oprah Winfrey
© Vera Anderson/WireImage / Getty Images
11. Beyoncé
© Kevin Winter/Getty Images Entertainment / Getty Images
12. Lady Gaga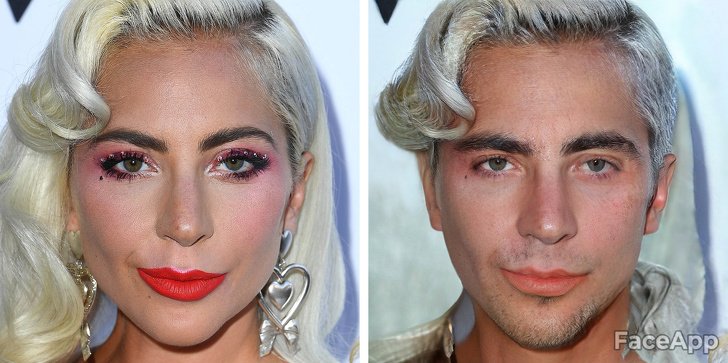 © Steve Granitz/WireImage / Getty Images
13. Kendall Jenner
© D'aprano/Getty Images Entertainment / Getty Images
14. Kylie Jenner
© Le Segretain/Getty Images Entertainment / Getty Images
15. Jennifer Lawrence
© Taylor Hill/FilmMagic / Getty Images
16. Kim Kardashian
© Jon Kopaloff/FilmMagic / Getty Images
17. Madonna
© Stephen Lovekin/Getty Images Entertainment / Getty Images