What is like to live as a Chinese in the US? Siyu, the creator of Tiny Eyes Comics, draws a webcomic series that rotates around her life as a Chinese and the rich culture that comes with it. They are so hilariously relatable to fellow Chinese and eye-opening to westerners.
Being a Chinese, you will always be given advise by parents that can be pretty superstitious. What the elderly say can influence your choices from room numbers to even how many people is allowed in a picture. Siyu has also released 2 collections of her comics that touch on cultural differences between Chinese and westerners.
More info: Instagram | Facebook
Brighthumanity really enjoyed and can actually relate with her comics, so we know you will love them, too!
#1 Love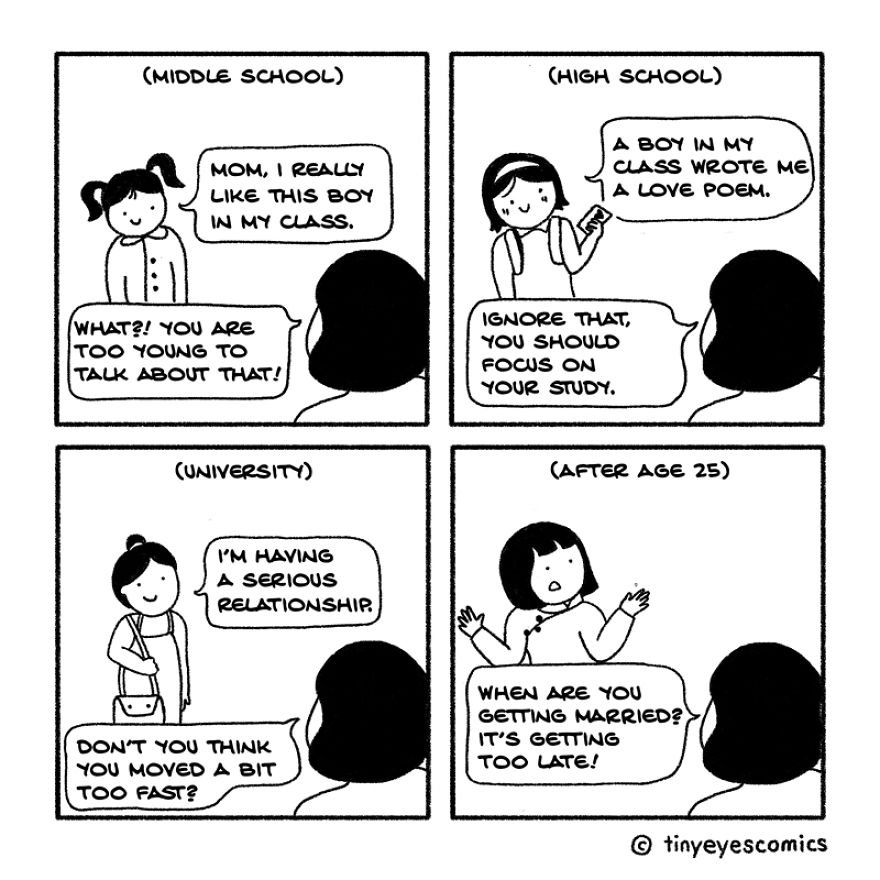 #2 Offering Help
#3 Grandma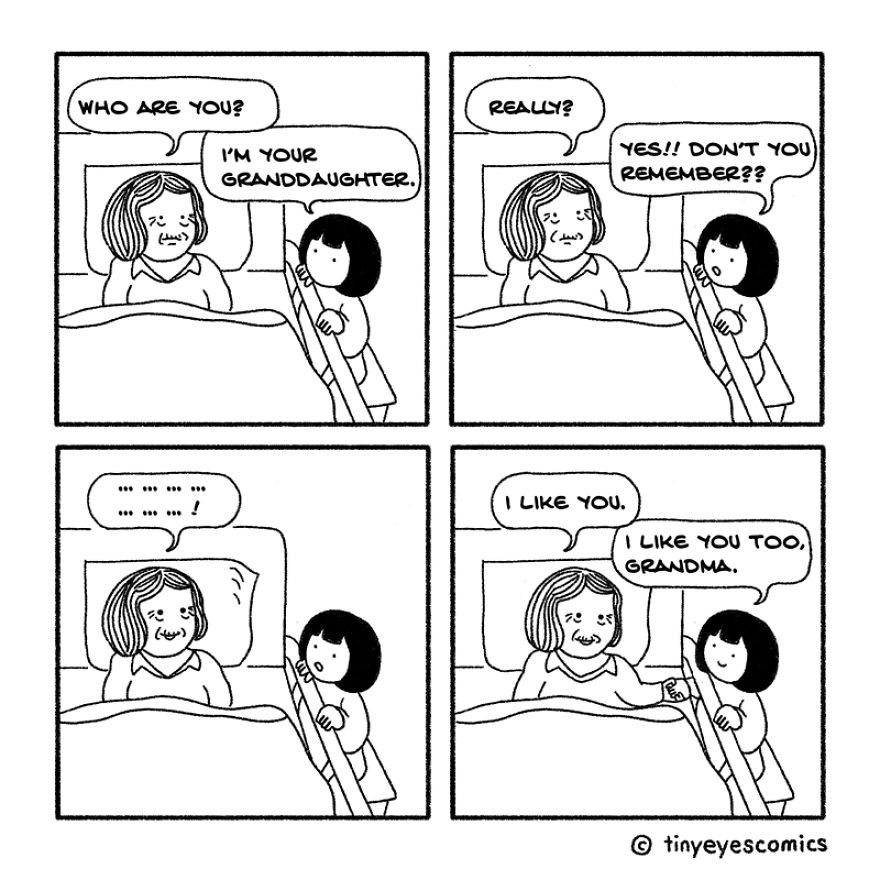 #4 Seperation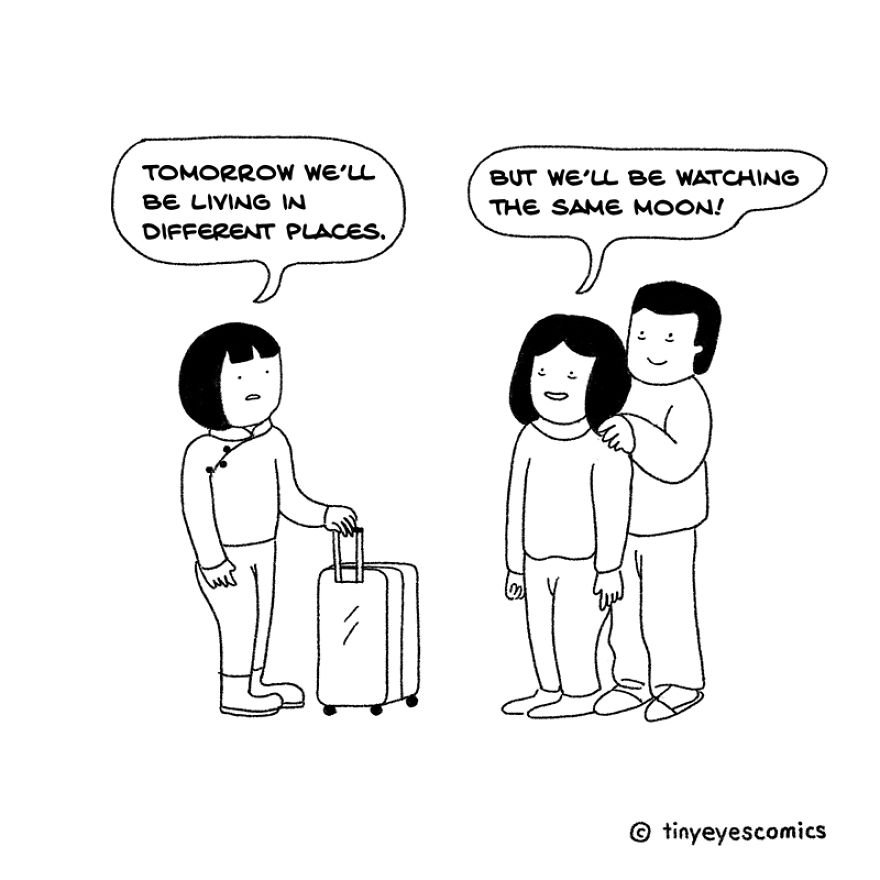 #5 Lucky Number "6"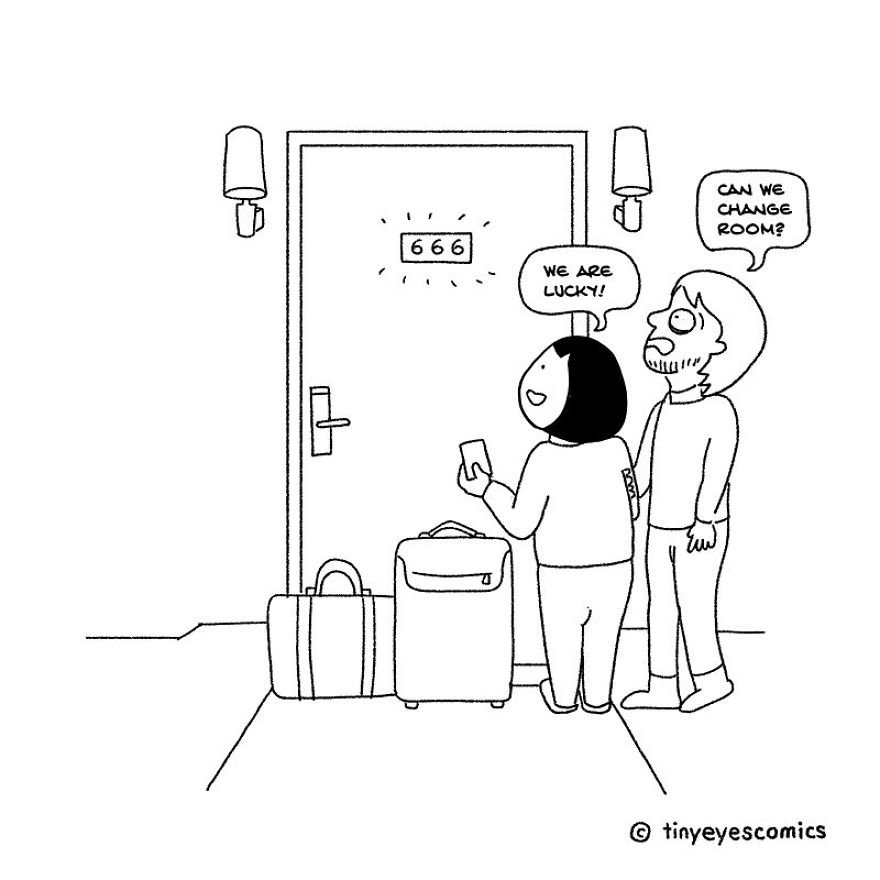 #6 Tally Marks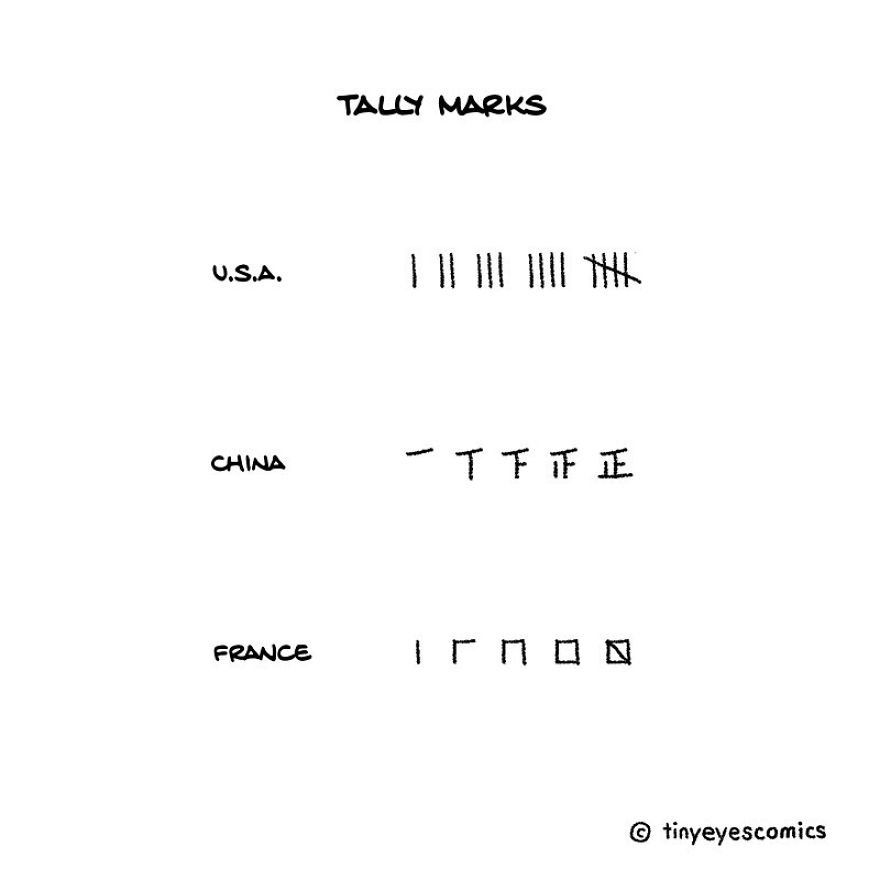 #7 Chinese
#8 Panda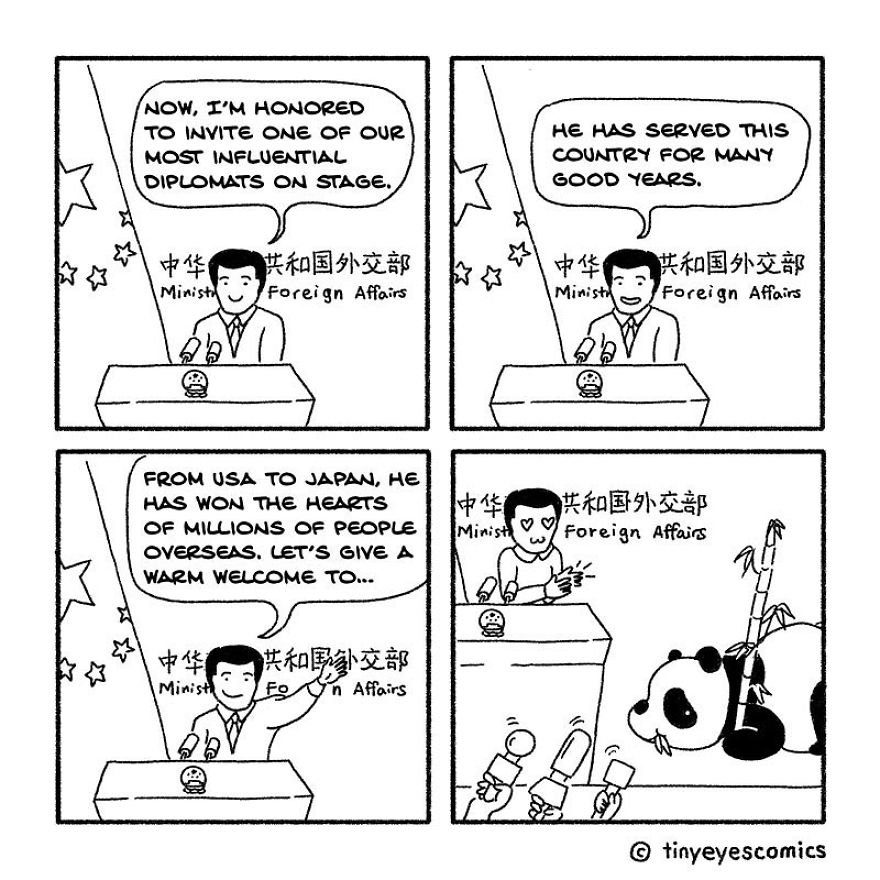 #9 One Point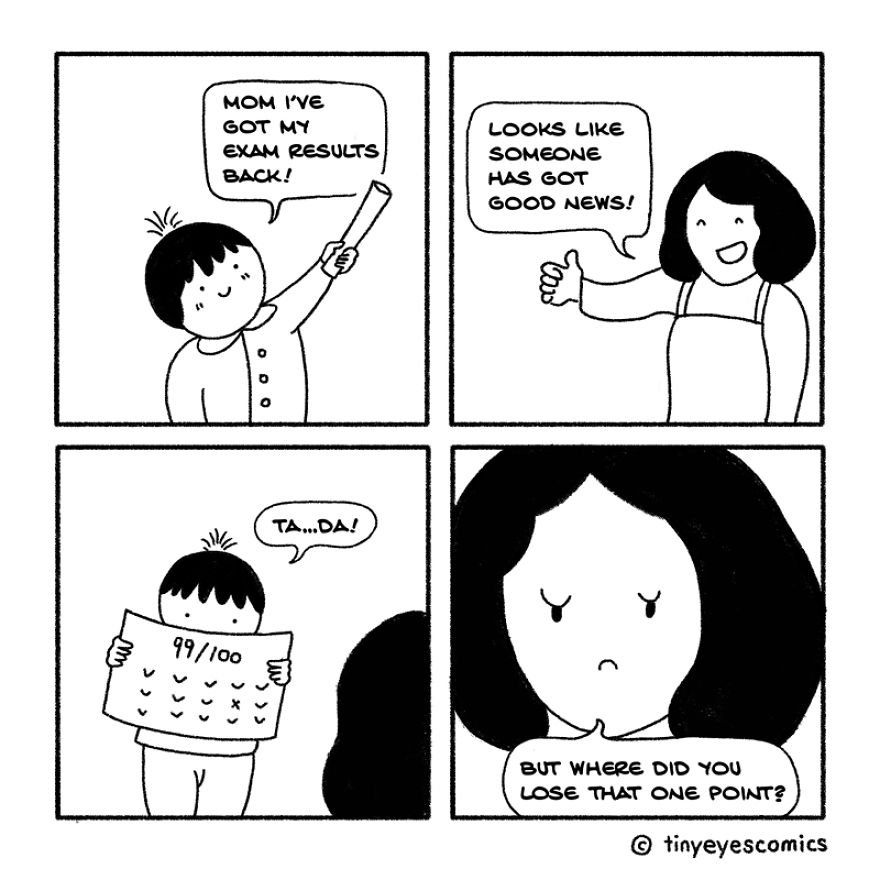 #10 Cook Like Your Mom

#11 Vegetarian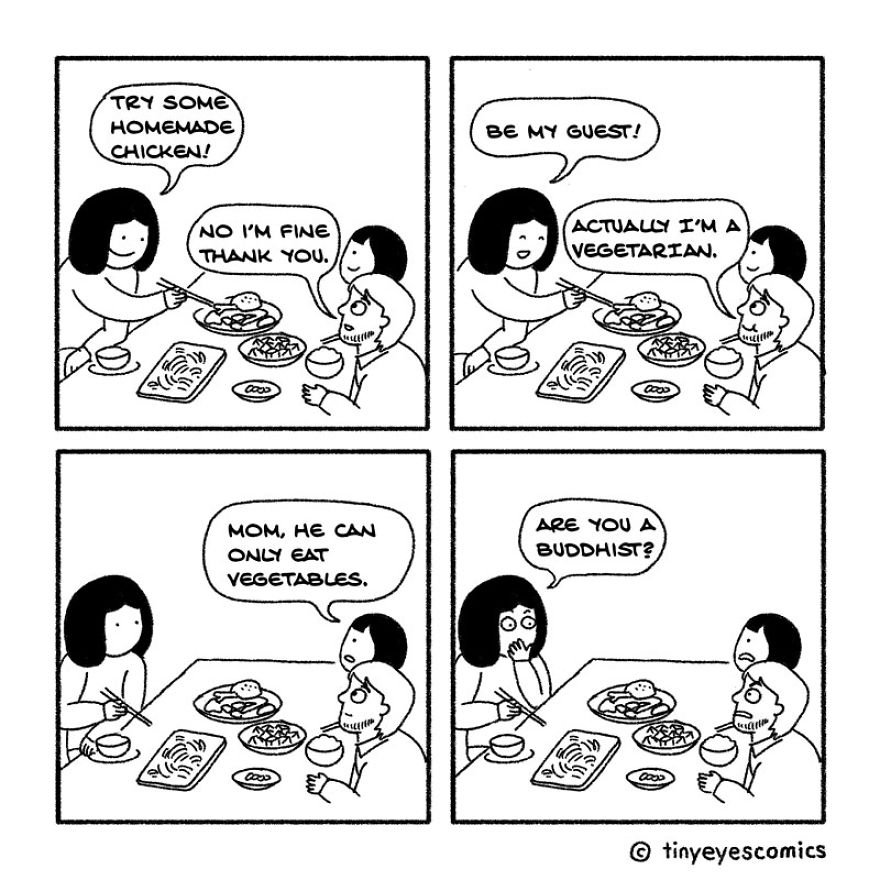 #12 Noodles
#13 "I Love You"
#14 Michelin
#15 Thanksgiving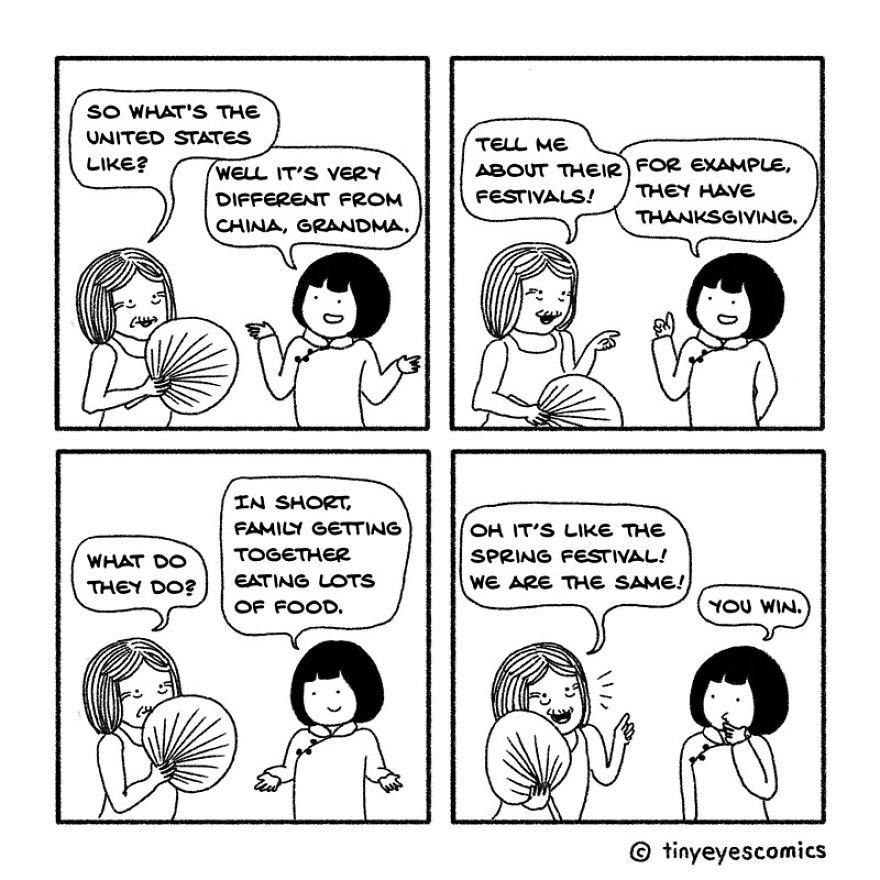 #16 Getting Married
#17 Kiss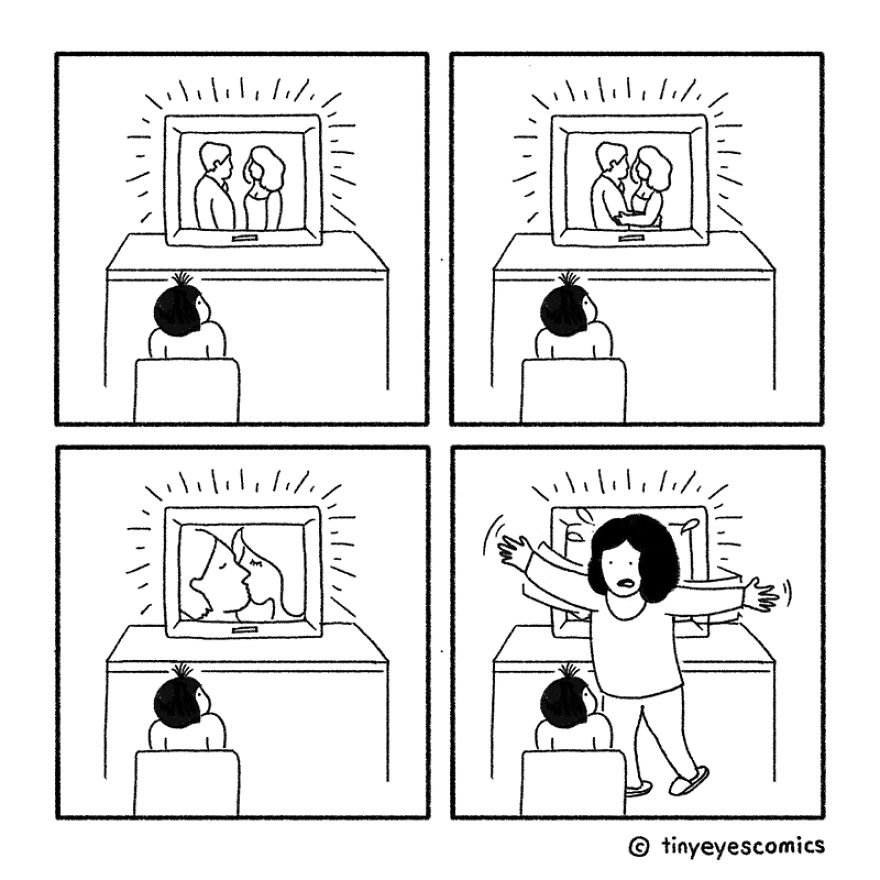 #18 Intimacy
#19 Bargain Queen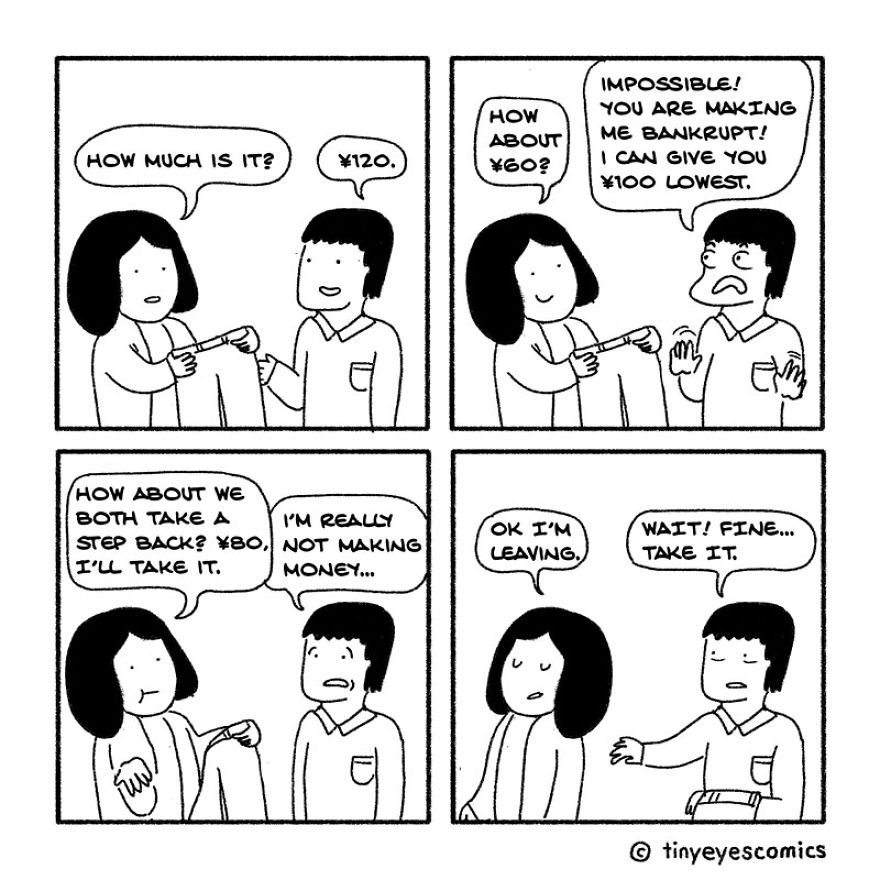 #20 Old Customer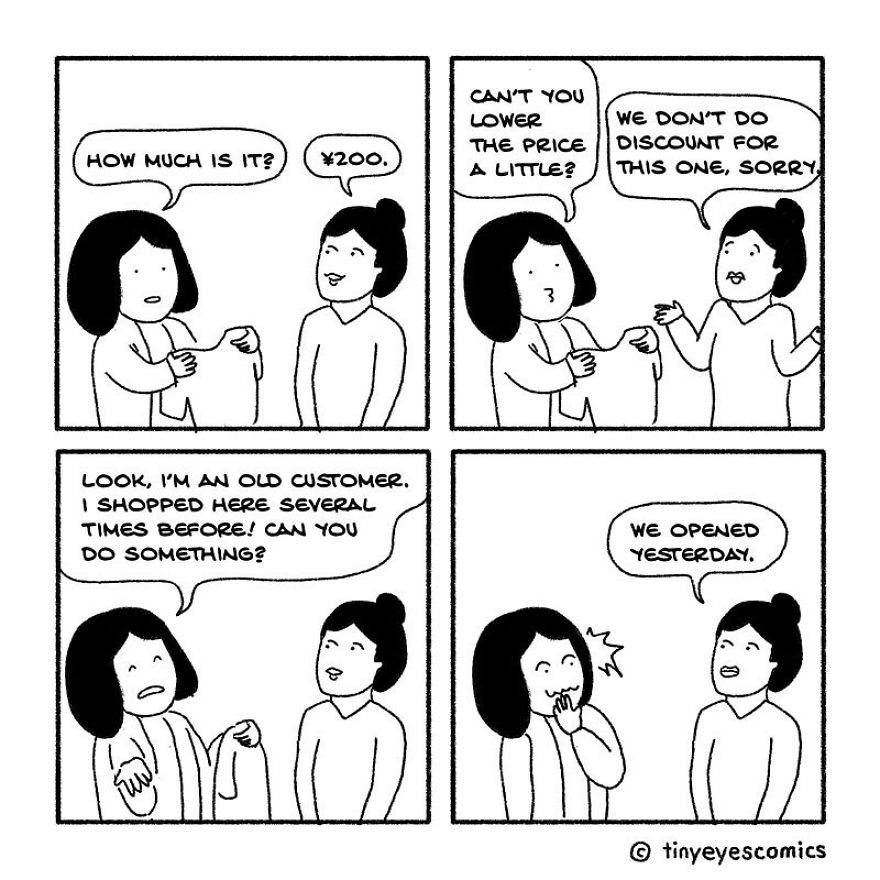 #21 Chinese Name
#22 Move Out, Move In
#23 Fish Heads
#24 Black Sesame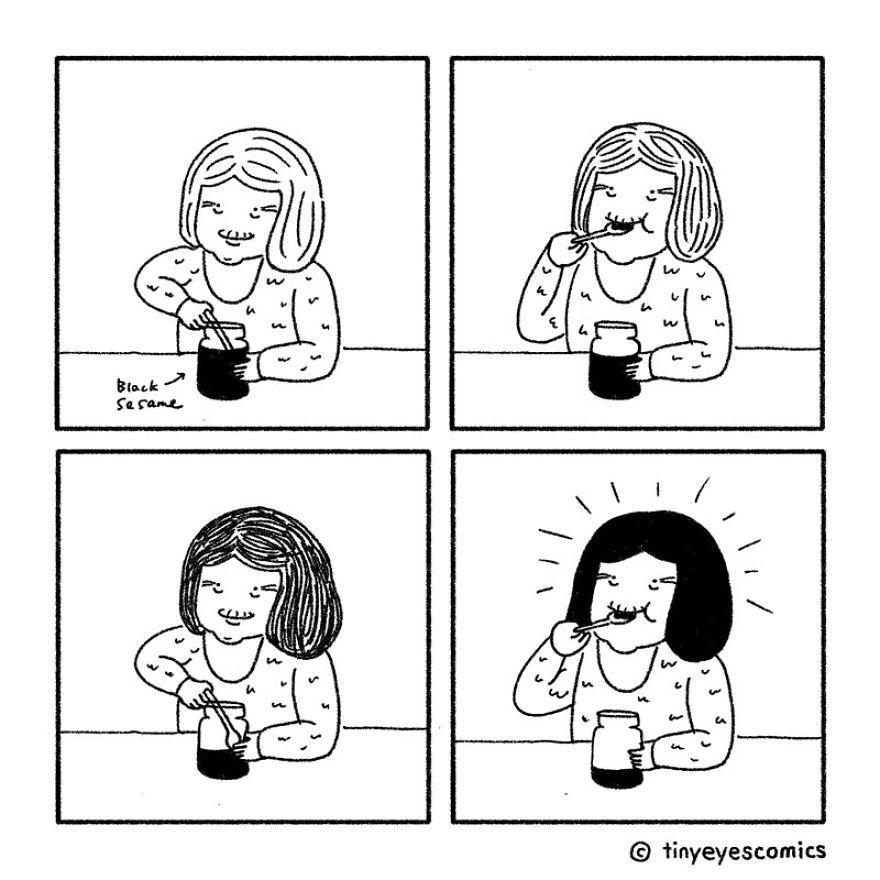 #25 New Year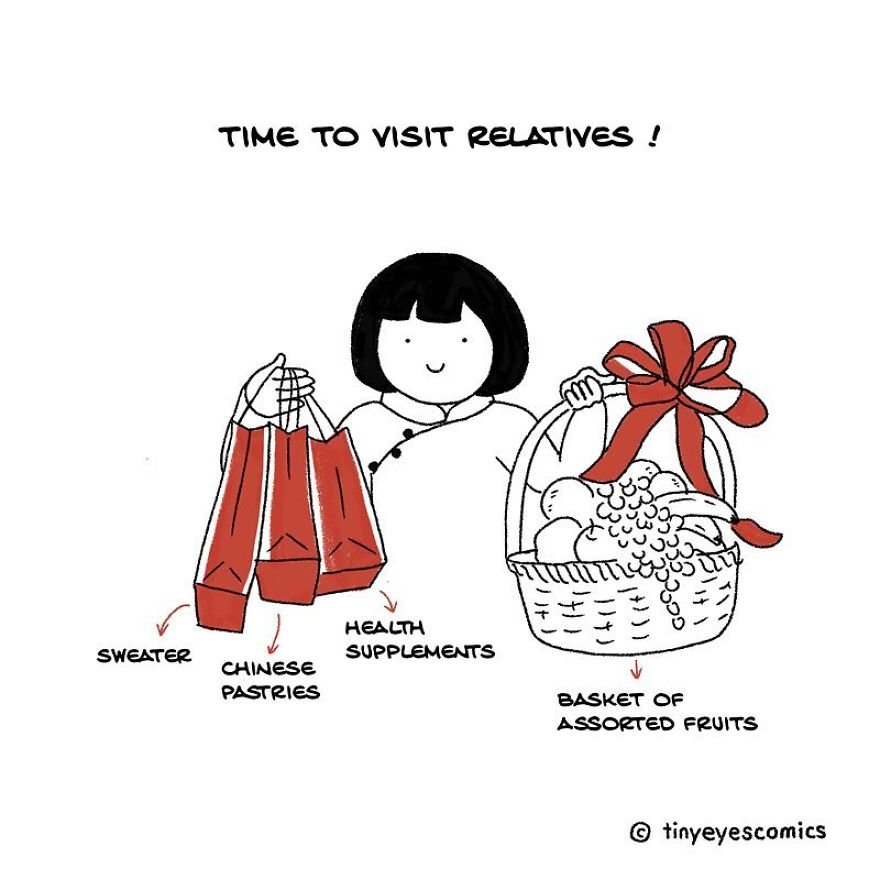 #26 Eat More = Love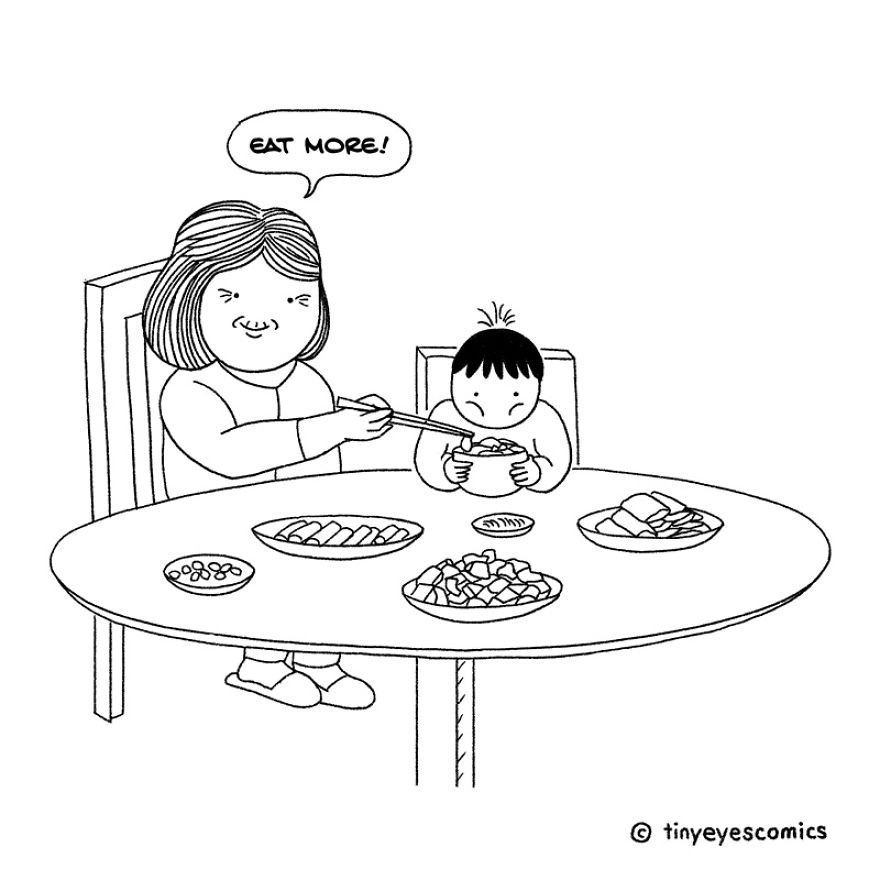 #27 Luck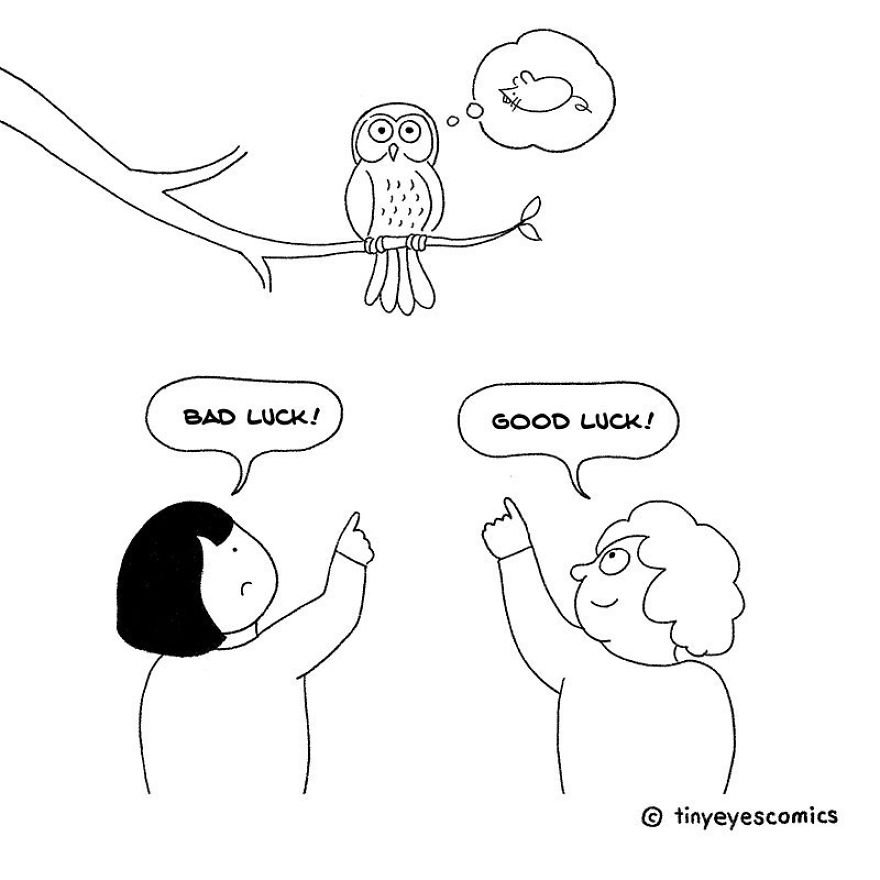 #28 Time Perception
#29 Baby Tooth
#30 Fry Bread