Not sure why, but as a kid, listening to stories of the old times have always excited me more than other stories. Of course, I'm a heavy fan of the fantasy genre, but the old times are also amazing because it's a time when things were not as convenient and people were still spending a lot of time physically around others.
And that's when you can listen to some REALLY awkward stories that are fun to tell to others. And isn't it particularly fun to be able to tease your family members for the awkward moments they used to have? Brighthumanity loved these wholesome stories, so we've decided to share them with you.
#1 Uncle and Aunt ran into a celebrity at a bar and became friends with him, but they couldn't recall his name. Then, aunt sent this pictures, which McConaughey retweeted.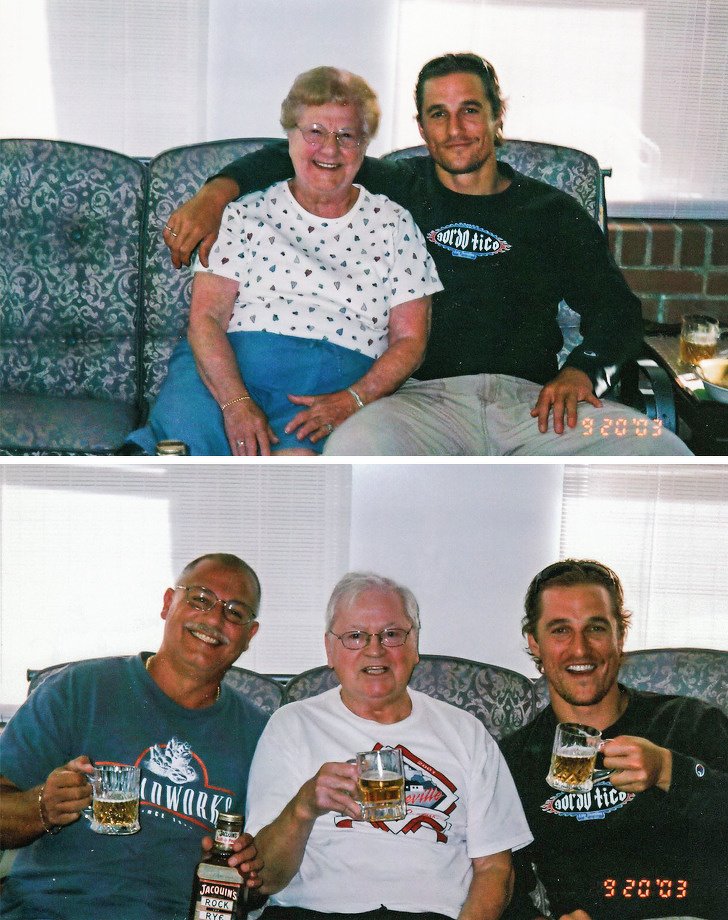 © NickTracanna / Twitter -Via
#2 Little brother wears bike helmet to final exams so he could 'slam his head on his desk but like safely'.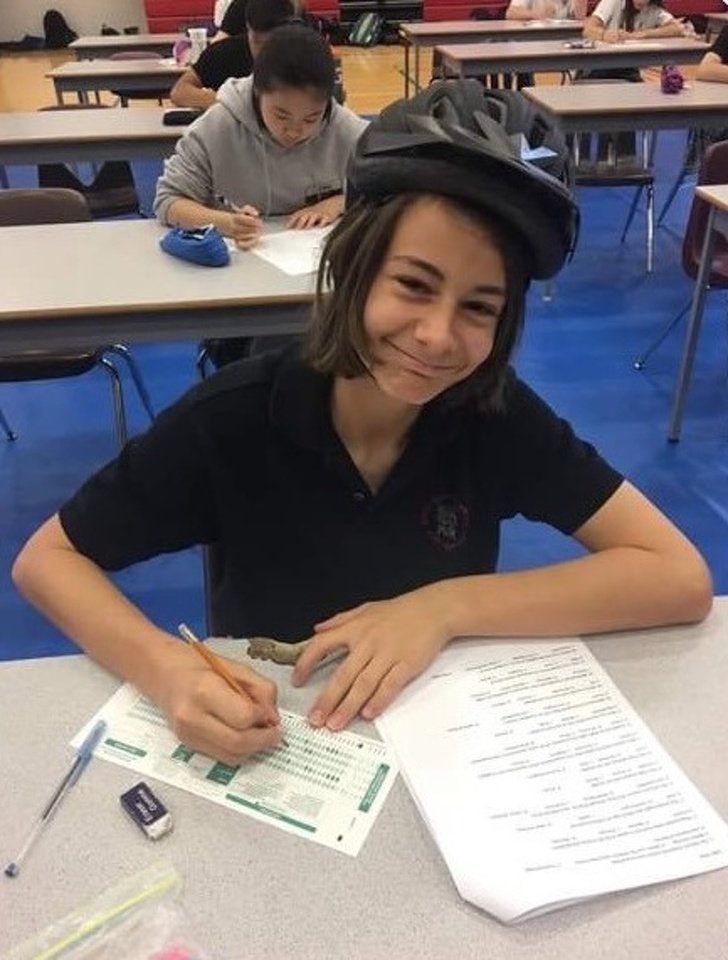 © cottoncandaddy / Twitter -Via
#3 Parents attended son's party and decided to took fun selfies hen sun was knocked out drunk.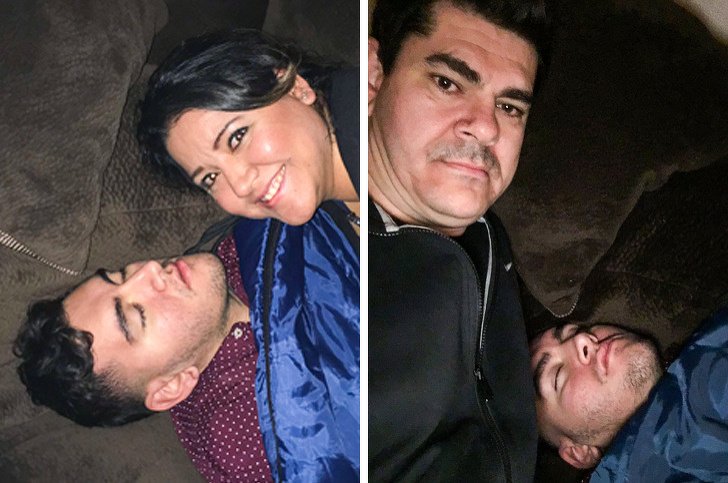 © Adrian / Twitter -Via
#4 Fruit doesn't fall far from the tree.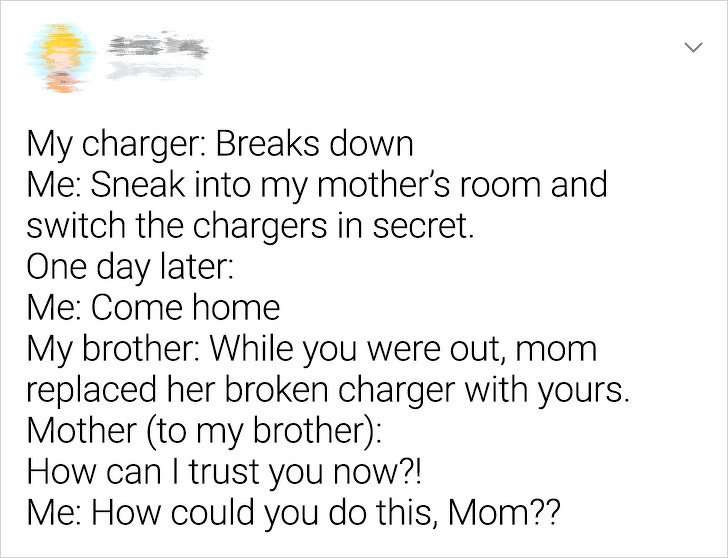 © chern_ov / Twitter -Via
#5 Mom savage af.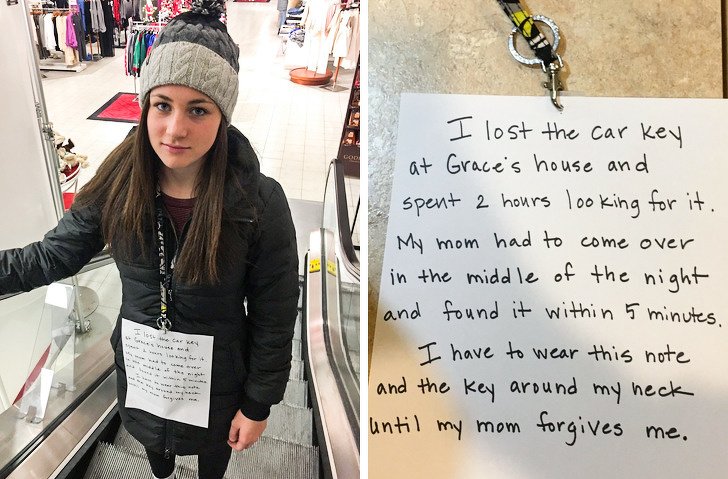 © kellymkoch / Twitter -Via
#6 Mom got mad when she found out her card was used without her permission for this inflatable suit but it was worth it.
© KaraMcLoughlin3 / Twitter -Via
#7 Little sister is such an angel - BLESS HER.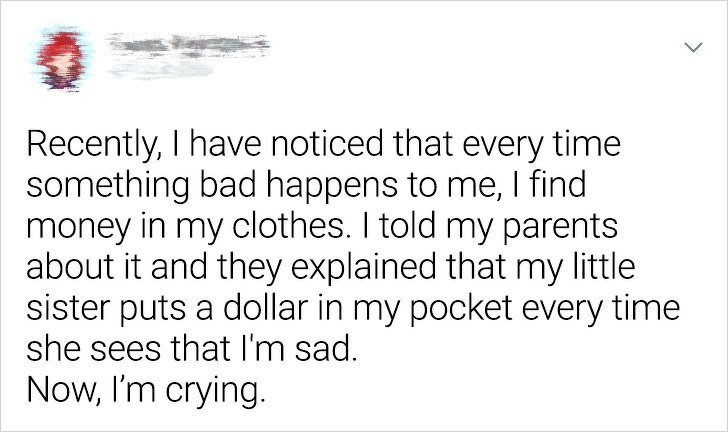 © Tomophon / Pikabu -Via
#8 5 feet grandfather poses for when people calls his zucchini ugly.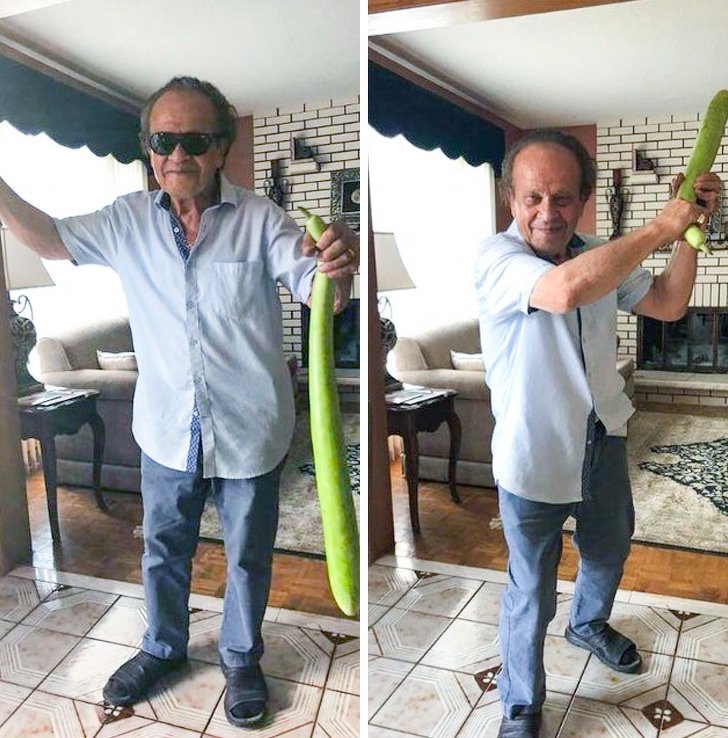 © tw272727 / Reddit -Via
#9 Wife who loves dogs be like: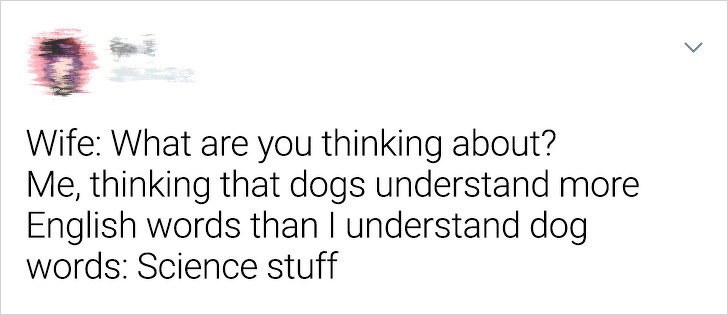 © humortranslate / Twitter -Via
#10 Dad used alcohol to clean daughter's Girls World and accidentally took her eyes out. Now it looks like a soul is trapped inside.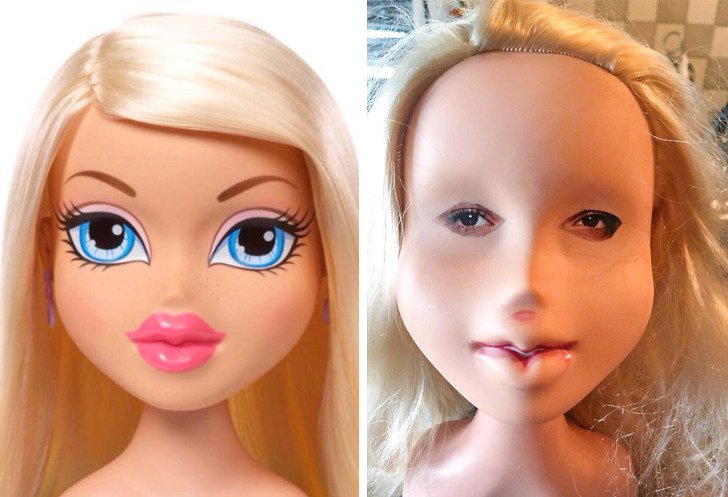 © TashP351 / Twitter -Via
#11 The toilet line every morning isn't a joke. But when you decided to wake up early and sees this instead...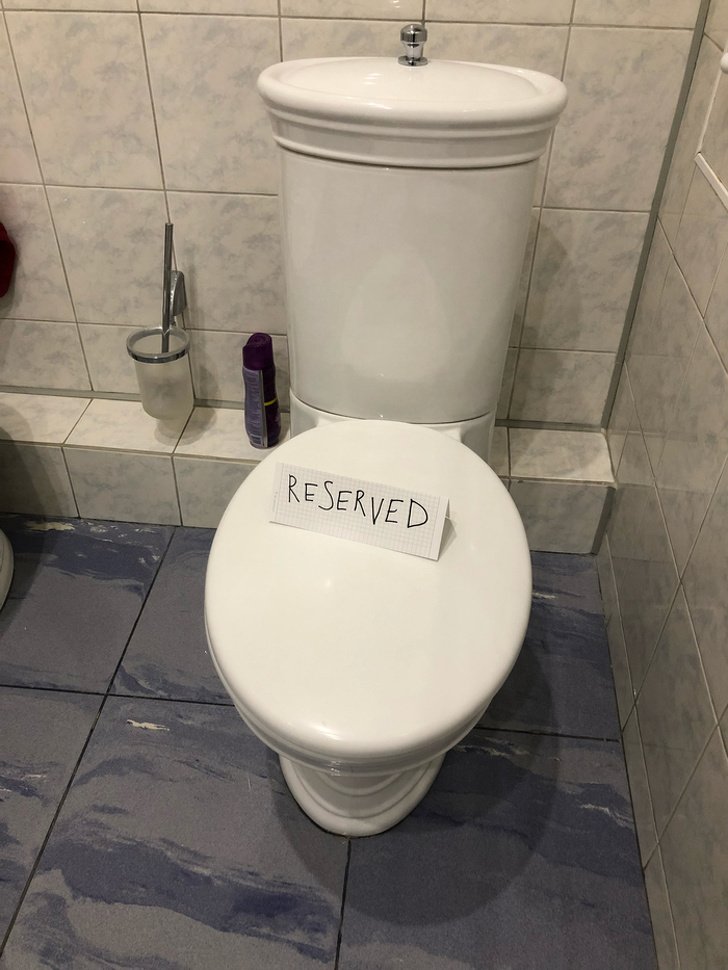 © linakk7 / Twitter -Via
#12 Dad and bro drove separated to family dinner. Now, they're arguing who should go home to change.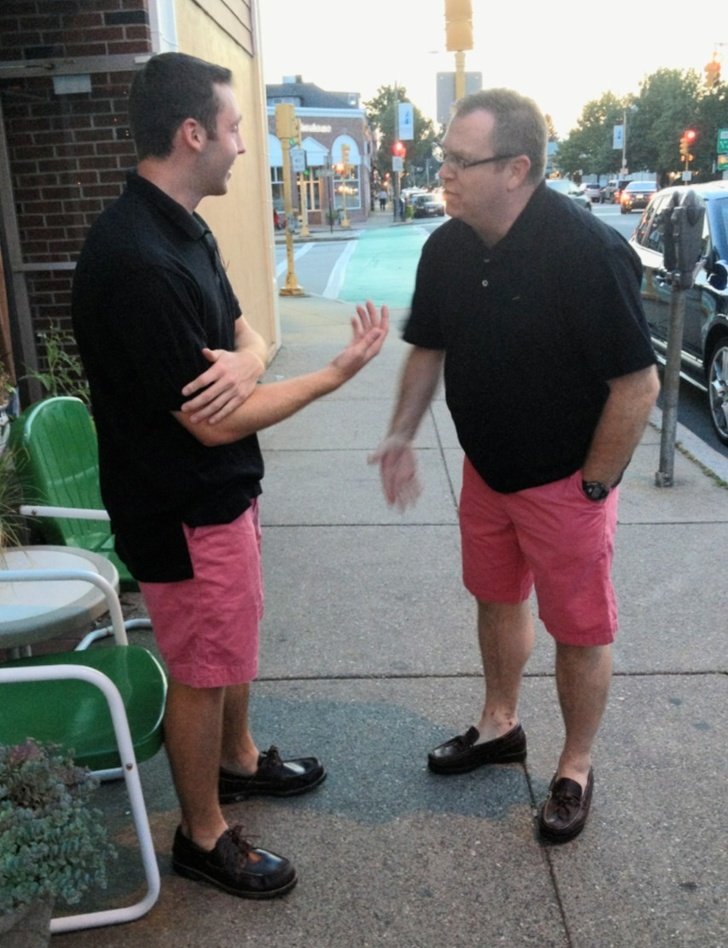 © PineappleIsDeliciousOnPizzaFightMe / Imgur -Via
#13 Niece took over bulldog's sleeping spot.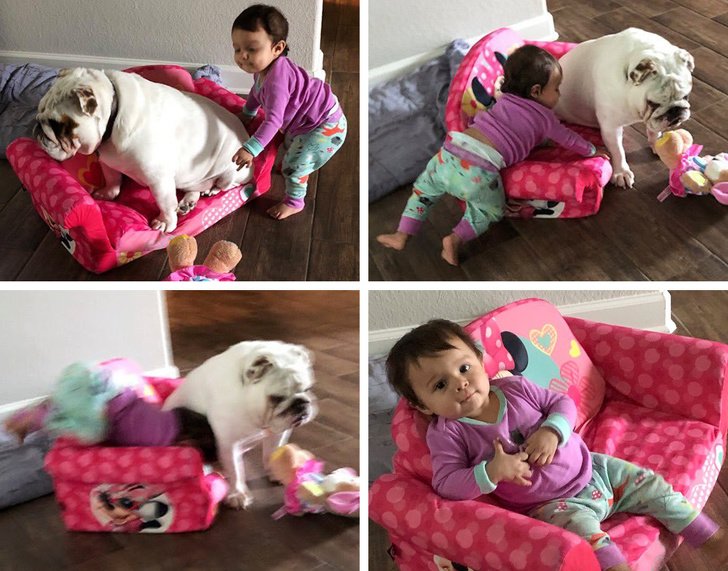 © GoDiegitoGo / Twitter -Via
#14 Time to get your dentist switched with Dr. Robert Evans.
© OctopussSevenTwo / Imgur -Via