If you think that there are no good things in the world left to see, I feel you. There are times when you see so much happening that you forget to see the good things that are still there. But just because you have faced cruelty, rudeness and had your dull days doesn't mean the world is going against you. Not everything and everyone is terrible. Sometimes you need to see how beautiful the world is. Maybe all you need is a little break.
A reminder of what it all could be more like. And we have proof of it. Here are lists of pictures that show that it doesn't cost you anything to be kind to be others. Whether it's a simple gesture or something big a random good deed for a stranger or even your loved one can make a huge difference in their lives.
#1 Amazon Tribe Wins Lawsuit, Blocks Big Oil's Bid To Destroy Millions Of Acres Of Rainforest
captain-planet.net -Via
#2 "My Mum Always Made Me A Birthday Cake. Every Year For 44 Years. Two Months Since She Died And My Old Dad Tried His Hardest And My Heart Melted"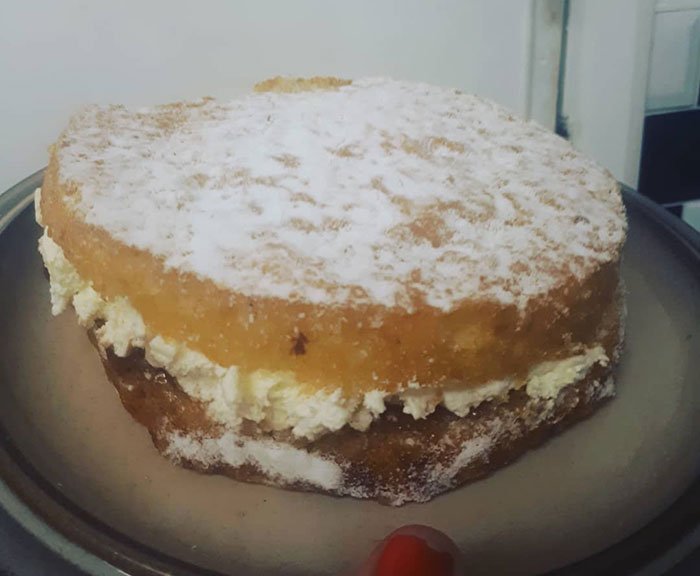 lornamedia -Via
#3 Love Is All That Matters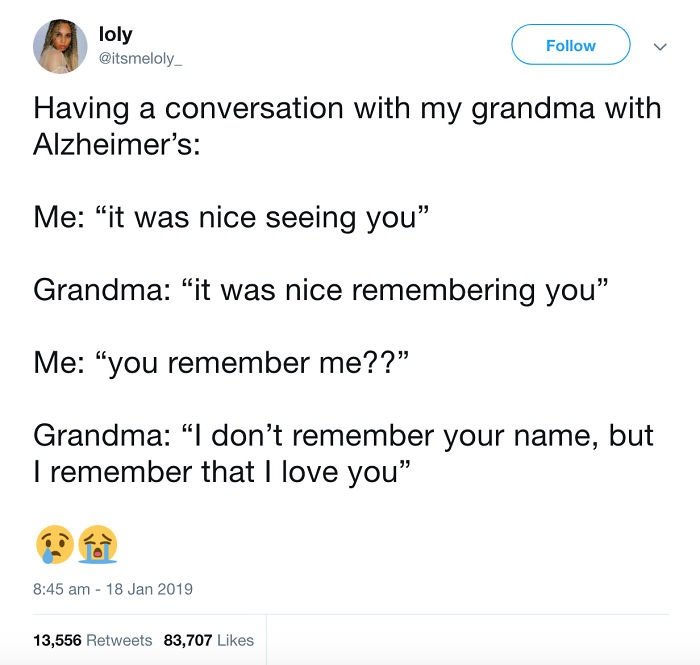 commonvanilla -Via
#4 An Elementary School Bus Driver Asked Every Kid On His Bus What They Wanted For Christmas. He Bought Every Child A Gift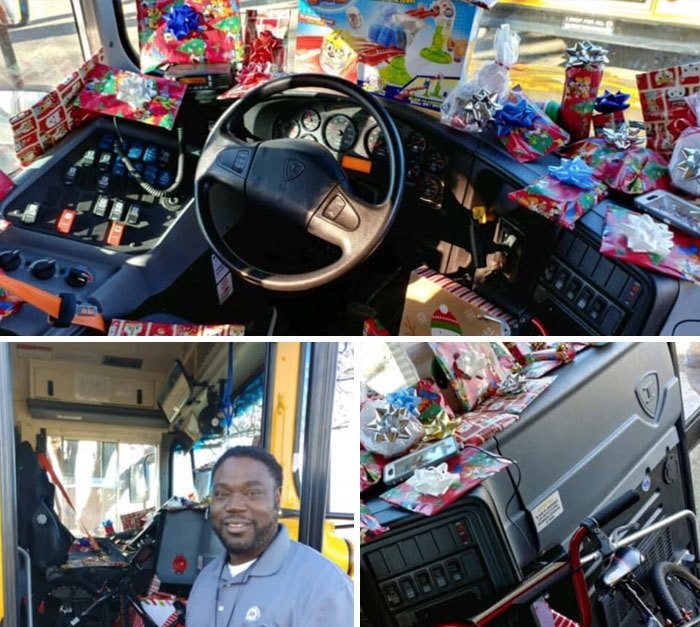 Lake Highlands Elementary -Via
#5 Most Are Good
#6 Read This On One Of The FB Groups. Warmed My Heart
reenaabbasi -Via
#7 Her Mother Died When She Was 3 Months Old And They Don't Have A Picture Together So This Artist Made This For Her
Taghian for portraits -Via
#8 I Think Someone Has A Crush On My Christmas Light Decoration
cyyclist -Via
#9 This Mare Lost Her Foal And Then, Two Days Later, This Foal Lost Its Mother. Here They Are An Hour After Meeting
fenwai
#10 We're One Family
Meet & Deep News
#11 This Kid
Darrien Middleton -Via
#12 When I Was Younger I Had Dreams Of Being This Hardcore Gangster Rapper. I Guess Things Change
joeykadesh -Via
#13 My Aunt's Friends Just Finalized The Adoption Of Their 2 Kids
Jaydon1 -Via
#14 I Was Having A Bad Day And This Dog Walked To My Bus Stop, Sat On The Bench And Asked Me For Pets. I'm Now Having A Good Day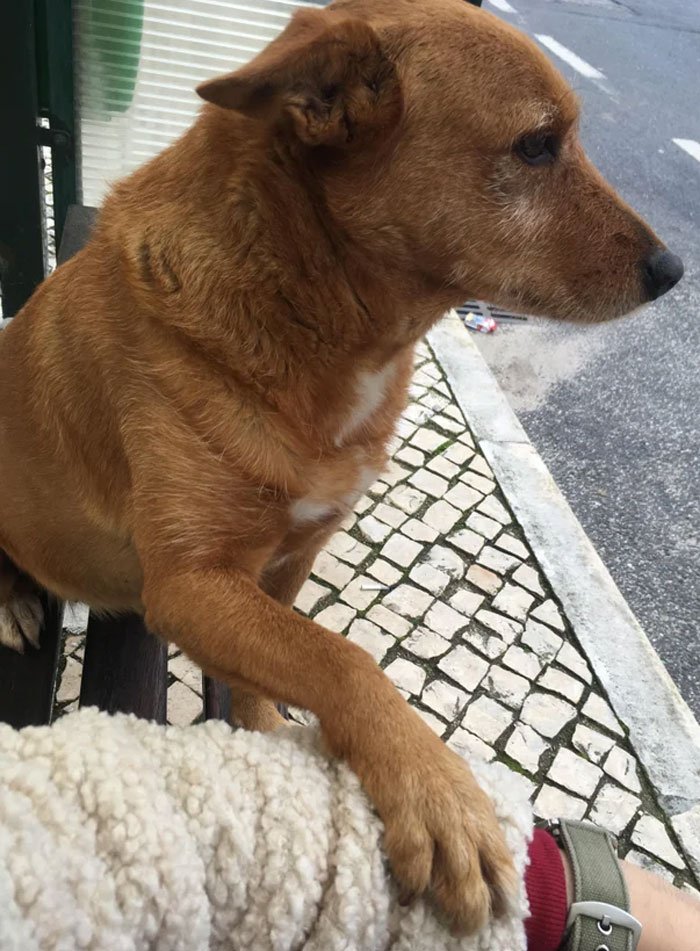 raposa10 -Via
#15 George The Jack Russell Saved 5 Children From Being Attacked By Two Pitbulls In New Zealand
People's Network -Via
#16 A Homeless Man In Brazil Was Rushed To Hospital. These 4 Street Dogs He Has Been Looking After Are Waiting At The Entrance Of The Hospital For Him
Cris Mamprim
#17 Kate Yelled Out In The Store "Daddy I Have A Twin!" The World Could Learn From Kids
zakiamon -Via
#18 Some Good News From 2018
mrfulton81 -Via
#19 Two Parents Listening To The Heart Transplanted From Their 23-Year-Old Son, Who Overdosed On Opioids
2manyhotdogs
#20 Somewhere In Heaven There's A Black And White Dog Taking Care Of Seven Golden Lab Puppies
Daisy Woodruff , iwakeupwithtoday
#21 Be So Happy You Make Others Happy
Jeremy Selwyn -Via
#22 Same Tie
themindofd -Via
#23 I Volunteer For A Dog Rescue, We Love Seeing Updates Of The Dogs In Their New Homes. This One Made Me Smile
Meems138
#24 This Duck Used To Come To My Porch For Food. Recently, She Brought Her Babies. I've Been Watching Them Grow Up
Templar_1337
#25 Graduate Takes Powerful Photo With Parents In The Fruit Field They Worked In To Give Her A Better Future
Erica Alfaro -Via
#26 These Young Guys Saved Their Elderly Neighbor Mr. C From A House Fire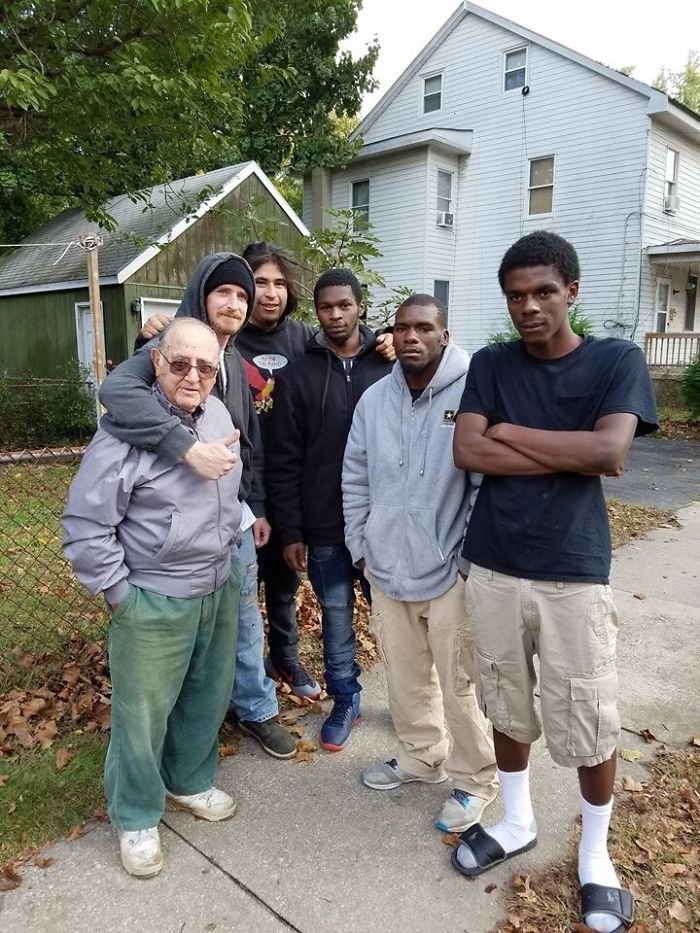 AppleJuiceForHalfPrice
#27 A Big Brother Helps His Father Give Skin To Skin Contact To His Premature Twin Siblings
NINO Birth -Via
#28 How To Service Dog
drovie -Via
#29 Nearly Every Day This Elderly Women Stands With This Sign Up, Facing The Traffic
YouFooledMe -Via
#30 This Grandfather With Vitiligo Crochets Dolls For Children With The Condition
joaostanganelli -Via