The Americans are indeed big. The like big meals, big cars, are from a quite big country. They say it's in the geography of the country. Looking on the other side of the world, Japan, a country of 126 million people with just four main islands. It is estimated to be 26 times smaller than the USA. But, this small space has taught them to be economical with space and also with technology, houses, and dioramas. This might become an actual problem for tall people who visit the country. They usually get their heads bumped on low doors, short showers and also small train seats.
We have a list of struggles of an American in the country of Japan. And we'll surely recommend you, one head protector, if you're that tall yourself!
#1 When I asked a guy to photograph me and my friends while we bathed in Snow Monkeys in Nagano, Japan
reddit.com
#2 When you're tall and visit Japan, this kind of situation is quite common
leannacasebere -Via
#3 Summing up the trip to Japan as a 6'3" in just a mere collage
chaosunicorn -Via
#4 When you just reached Japan
Gratton -Via
#5 If you ever felt like you don't fit in, you'd get your answer to the WHY in Japan
tiatravelsto -Via
#6 That's how being in tall looks like!
florianschura -Via
#7 When a 6'3" live in some traditional Japanese House for around two months, this is how exposed wooden beams treat him
MongooseDog85 -Via
#8 Japan would make all the tall friends duck together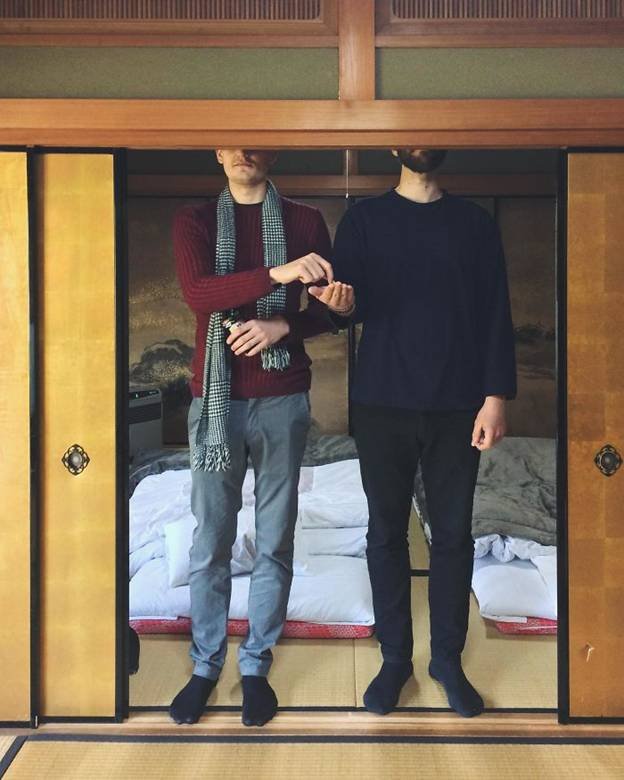 MGP11 -Via
#9 6'7" man visiting Japan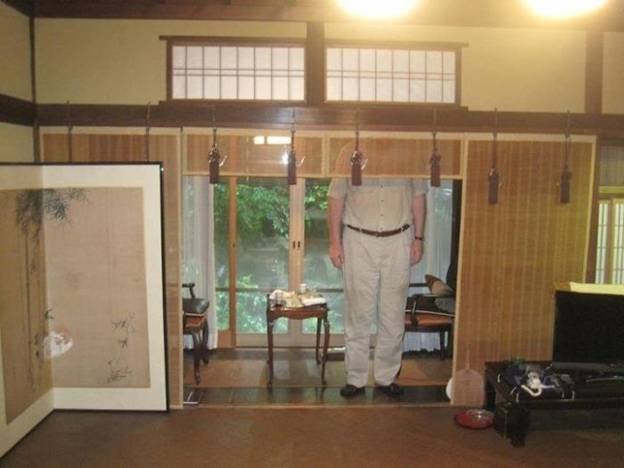 pakupakupaku -Via
#10 You'd become bait for a lot of animals (stuffed) like that Shark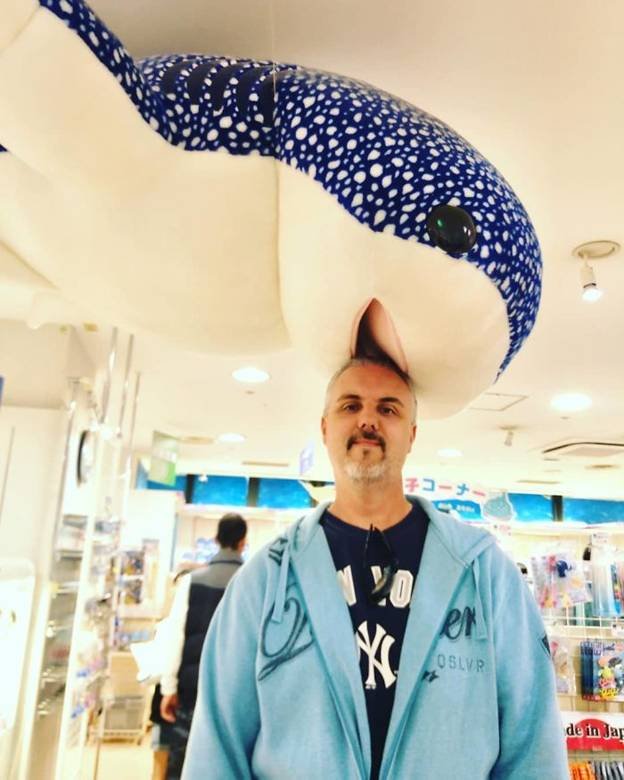 david_instapics -Via
#11 One of the places in the world where you can feel powerful by lifting the ceiling up
tallrobstallprobs -Via
#12 Just something that a tall person would face in Japan
2tall -Via
#13 Simply, if you're tall, Japan isn't for you
rault18 -Via
#14 This guy explains how his head struck that light around eight times staying at this room for just one night
crazymunch -Via
#15 You can make up an entire trip of Japan with this just picture
shivermyimgurs -Via
#16 Hotels in Japan
cptcornlog -Via
#17 Your head isn't going to like the country
allkindsofmamba -Via
#18 Your brain cells can be damaged and removed for free while you're in Japan
josroder -Via
#19 Being tall in Japan
Denbags -Via
#20 Your chimney in Japan might just start pulling your head
GandalfTheTartan -Via
#21 Once upon a time in Tokyo
supercircinus -Via
#22 Being to Japan will make you realize how tall you are even if you've known it all your life
ZachWahls -Via
#23 Clearing a doorway in a traditional Japanese home might be a difficult task
journeylingartist -Via
#24 Your head might just remain bent most of the time in Japan
lenaxia -Via
#25 My family where my sister, 6', my brother, 6'7", and myself, 6'4", had a trip to Japan and we really had a fit in and it wasn't easy
mynameishutch -Via
#26 You're always big in Japan
FreakyStyley8 -Via
#27 On a train in Japan, you would just see your abdomen
licentiousbuffoon -Via
#28 Your neck will take some serious revenge for being in Japan
ugotmilk -Via
#29 Being a 6'3" will be really tough in Japan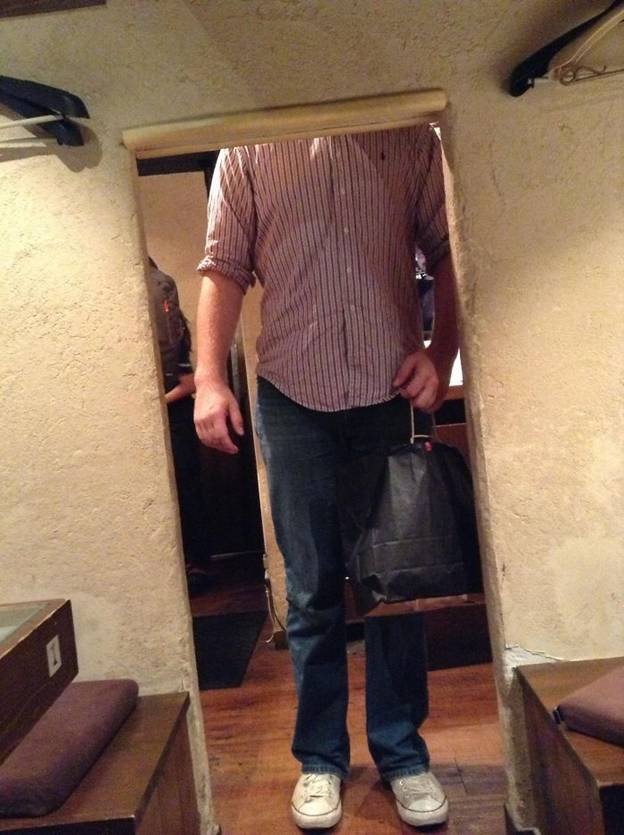 mrkymrkspf -Via
#30 So, to everyone who's tall and is going to Japan, I feel you