The Beetle by Volkswagen is indeed one of the most iconic cars designed by any company. Precisely, because of its design. As the name suggests, it looks like a bug, and guess what? It comes in very vibrant and pleasing to eye colors. The car is a classic and it's also featured in retro and many more modern racing games. But just like every good thing, it's production came to an end of 80 years of production.
Using the fenders of the Volkswagen Beetle, Brent Walter made a new Volkspod motorcycle and they catch the eye in a minute.
Anyway, people continue to celebrate the legend of the Volkswagen Beetle. Recently, the classic wheel hubs of the Volkswagen Beetle were taken and reused into making a custom miniature motorcycle design and it was done by none other than Brent Walter.
Brent Walter usually deals in making medical devices but motorcycle and scooter building are few of the things he fancies.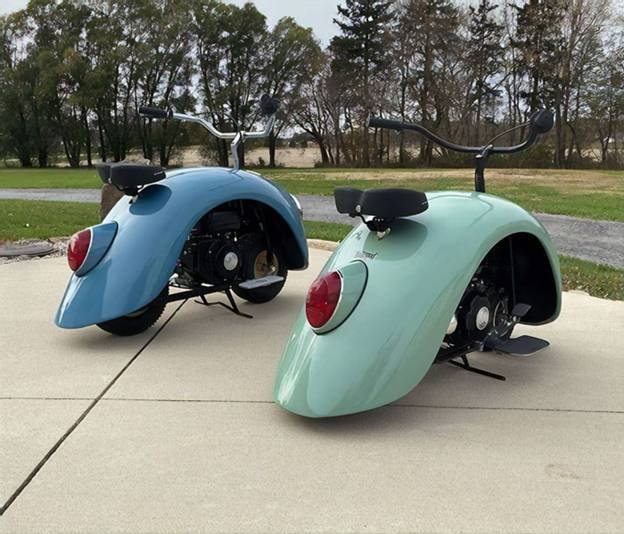 Rocking a 79cc engine, the minibikes also have a sweet headlight and a taillight with a tint of fancy paint with a beautiful color.
Walter shares that he was inspired for making the Volkspod because he wanted to check his skills and also because he wanted to take on an interesting trophy for a car show. He said, "I wanted a scooter to take to VW shows. These fenders were leftover from building my car. I also wanted to practice welding the thin sheet metal panels."
A good thing to know is, Walter kept everyone updated with how he was making this motorcycle, posting regularly on Instagram. All the posts provide a detailed description of how he reached this point.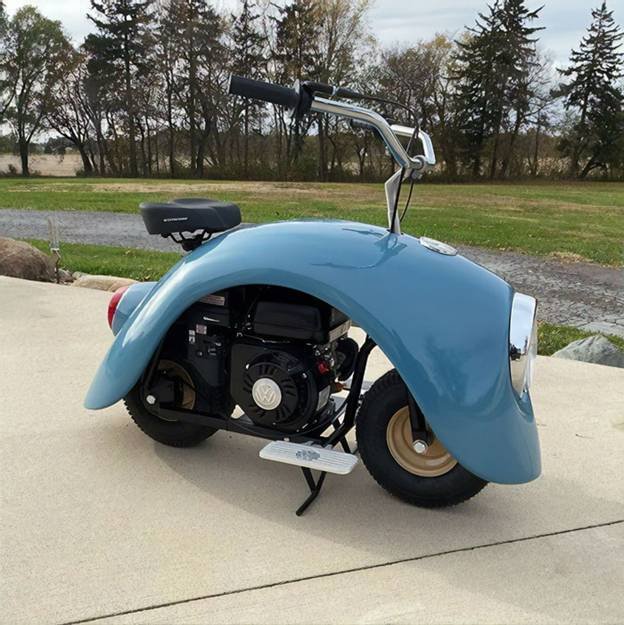 Walter's Instagram documents the entire creation of the Volkspod.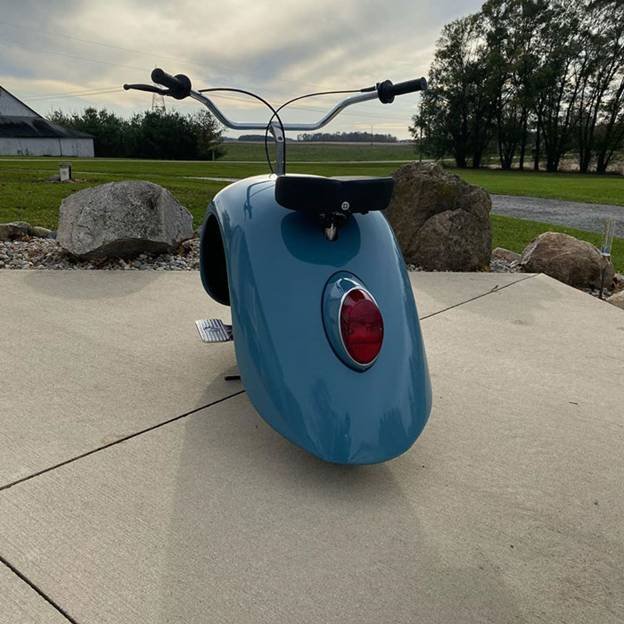 The scooters look stunning because they use a custom-built frame and have a Volkswagen engine built-in. The engines are covered with type 1 classic Beetle fenders. It has a comfortable seat, headlights, taillights and a very retro-looking handle. Walter released his Volkspod into two colors, Pastel Blue and Birch Green.
"The original (green) has a 79cc motor and is more for looks than it is practical," elaborated Walter. "The second (blue) one has more ground clearance and a 212cc motor. It is more practical to ride around on the road."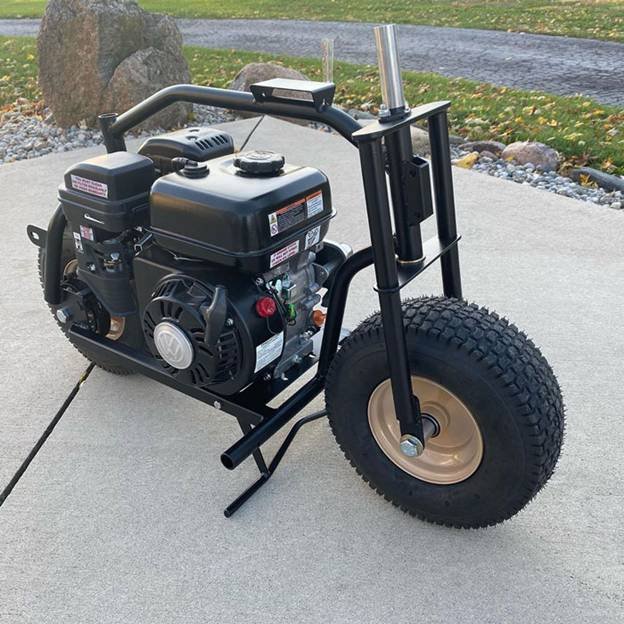 The type 1 Volkswagen Beetle is indeed a vintage car but it's surprising how easily the parts of the car are available. Walter says, "There seems to be plenty of old Beetle fenders at swap meets."
Volkswagen is said to be the People's Car as the name translated into English from German. It aimed at being cheap and practical for the new roads popping all over Germany. The work for the car had begun in the mid-1930s, but it was first launched in 1938 but it wasn't a commercial hit until the end of the 1940s.
Have a look at the first Volkswagen Beetle
Here are the Volkspods in action