A husband and wife have reached an agreement to enter into a threesome relationship after falling in love with a woman at the gym. With both females hovering over their short husband, they've all agreed that better things come in small packages.
Mary Barillas, 32, is an Engineering Expediter and a CrossFit Gym owner from Kennewick, Washington met her husband, who was her business partner, Leo, 34 when she was 13 in high school.
Leo, who is also an entrepreneur started dating Mary and got married when she turned 17. Mary and Leo, in 2015, however, met with an estimator, Kimberlee Slage, 29 during their gym session and soon the trio became good friends.
Spending more time together, their relationship soared into a romantic one and the three friends formed a throuple in 2016, a year later.

Mary and Leo Barillas, from Kennewick, Washington, met Kimberlee Slagle, in 2015 and became a happy 'throuple'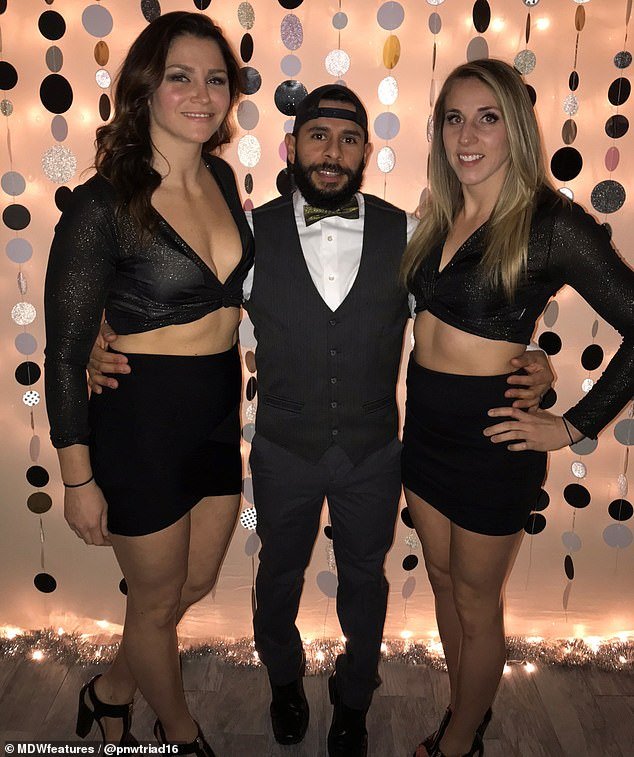 Leo, with Mary and Kim and their four children, Carson, Keagen, Paige and Kymper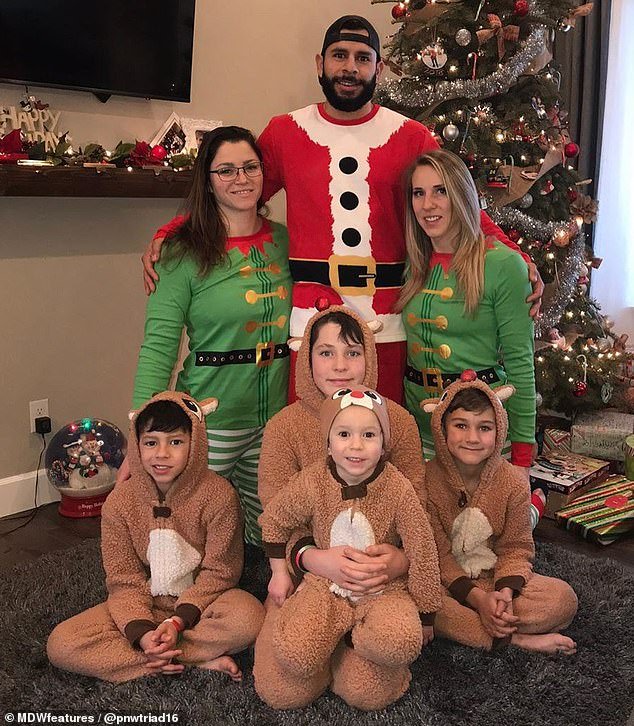 Leo met Kimberlee through their CrossFit gym business and quickly became friends with her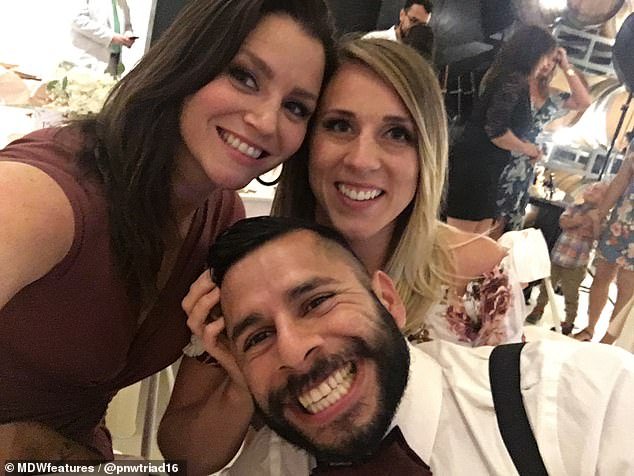 Kimberlee joined Leo and Mary with her two kids, Kymper, 7, and Keagan, 11. Accordingly, Leo and Mary had two children, Paige, 4 and Carson, 9. Joining the family at their home in June 2017, they all have been living under the same roof ever since.
Disclosing their life on Instagram with the handle @pnwtraid16, the throuple plans to motivate others to be very honest with who they actually are – even if it's different from what the society considers normal.
They ll have been living together since June 2017
Leo dressed up as Pacman for a costumed party with Mary and Kim. He revealed that the key to a good relationship was communication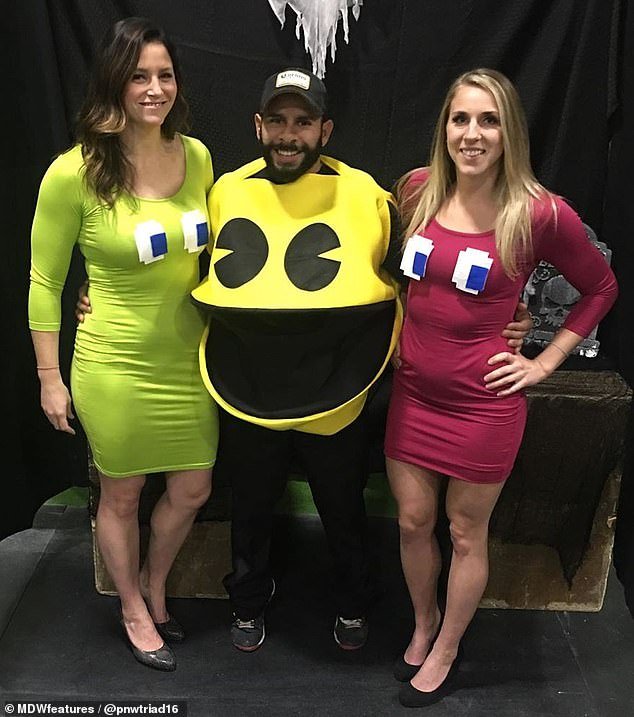 Their relatives were supportive of the threesome's relationship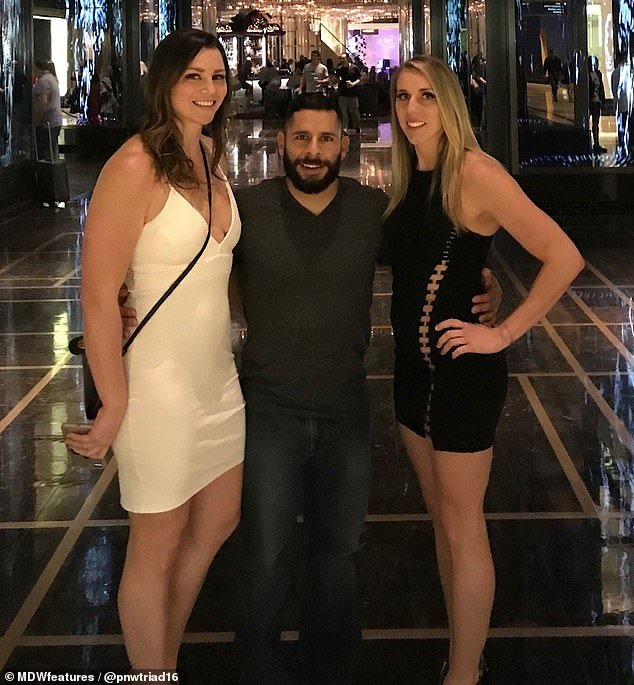 Celebrating Christmas with the kids -Keagen, Page, Carson and Kymper, Leo said both Mary and him fell in love with Kim, but not at the same time and not for the same reasons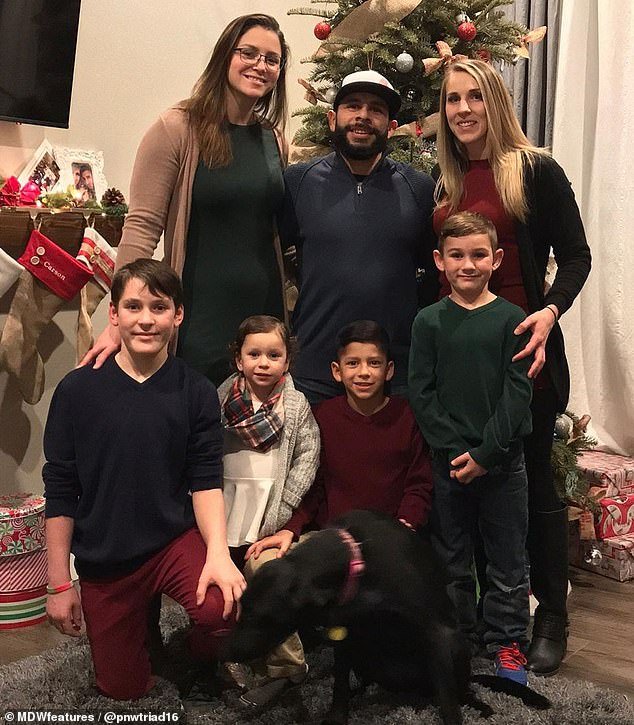 The throuple living it up on Kim's birthday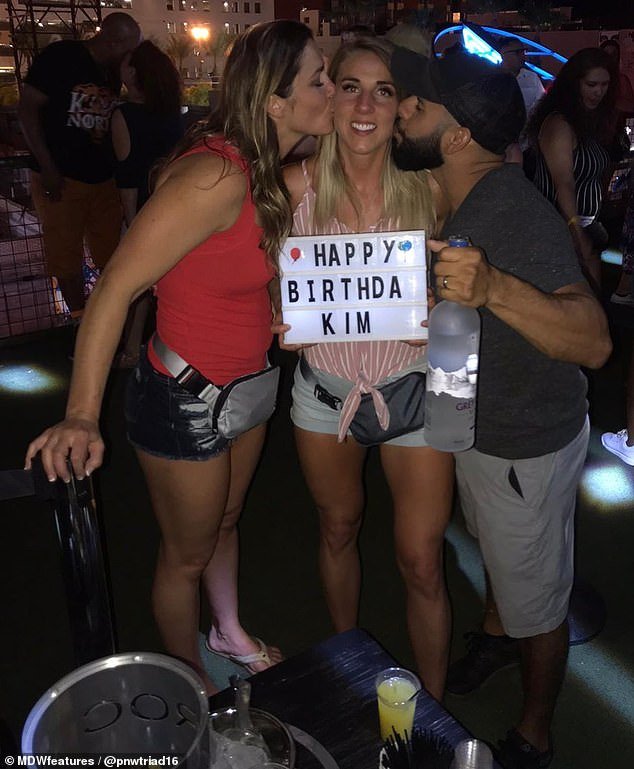 The threesome had to deal with issues of jealousy like in normal other relationship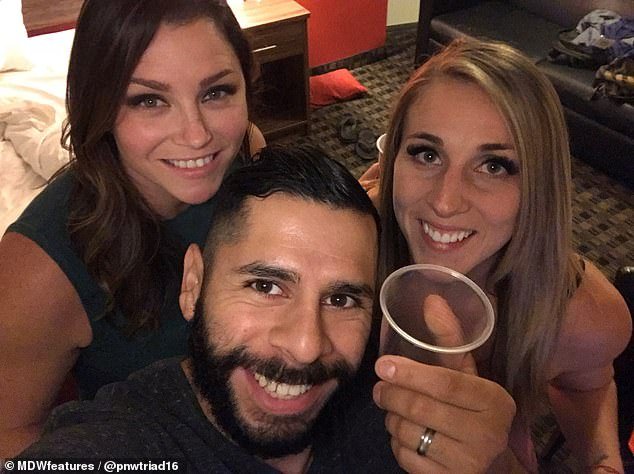 Mary, Leo, and Kim enjoying a night out together