We all want to be able to hang out with Ariel, pat Simba's mane, and as we grew up, we learn to be able to relate to villains even more than ever. That said, these are all characters that only live in the cartoon world, a world we can never enter. The best we can get are the actors and actresses who act like them in Disneyworld.
But a certain man doesn't want his childhood dreams to end there! An Italian graphic designer has been editing himself with Disney characters and they all look cool and adorable. Luigi Kemo Volo loves Disney characters and their stories just as many of us do and what an amazing guy because he never let go of his passion for drawing and these childish characters.
Brighthumanity has compiled his best edits and we hope you enjoy them!
More info: Instagram | Facebook
#1
#2
#3
#4
#5
#6
#7
#8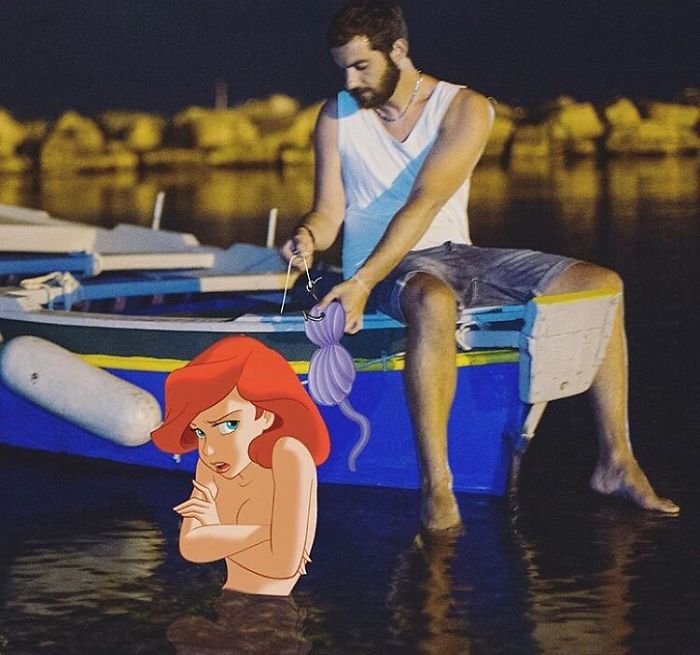 #9
#10
#11
#12
#13
#14
#15
#16
#17
#18
#19
#20
#21
#22
#23
#24
#25
#26
#27
#28
#29
#30