Sarah Jezierny Harmon had a good job from 9-5, has a loving husband and two adorable dogs with a cute cat. But she was bored and decided that she wanted to spend more time with her family doing what she loves most while on that. So that's what she did: she quit her job and began making comics about life that others love to see.
Her comics show her daily life with her dogs and husband, sometimes exaggeratedly hilarious! She shows that life, even without children, can be very eventful with your dogs and cats. She is actively uploading her comics on Facebook and people love how her comics just rings the truth with other pet owners, especially if you own a brown Dachshund. Even if you don't have dogs, you will still love these comics and imagine yourself if you become a dog lady.
Check out her comics and tell us if you see yourself in these comics!
More info: Facebook | Instagram | Etsy
1. Dog demands sunny door now.
2. Everyone knows coughing dogs are more concerning that bloody cuts on yourself.
3. The midnight horror of bathroom shall plague you no more.
4. Everything the dog does is right.
5. Owning pets mean no more vacations on your own.
6. Pet owners are mothers as well.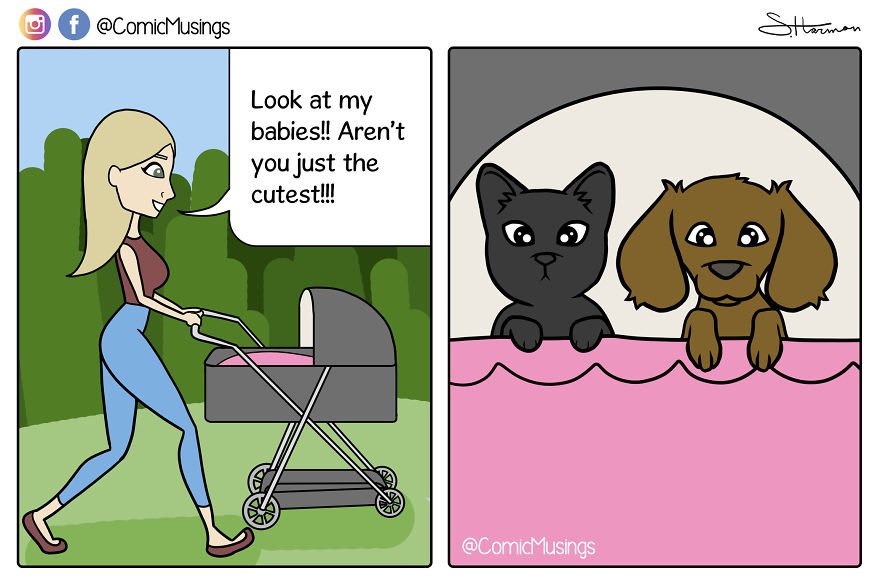 7. Goober knows the walk even before the 'w'.
8. Cat and boxes will always disappoint you of your purchases.
9. Home security systems only rival has weaknesses against treats though.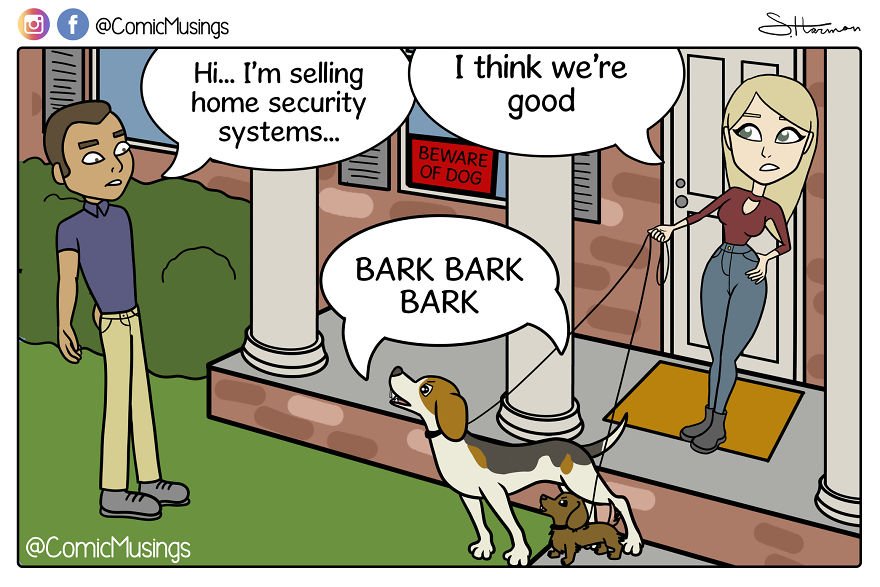 10. Puppies definitely think the world was ending.
11. Dog dads are always the best.
12. And dog proceeds to bark louder.
13. Captain as cowboy and boy scout.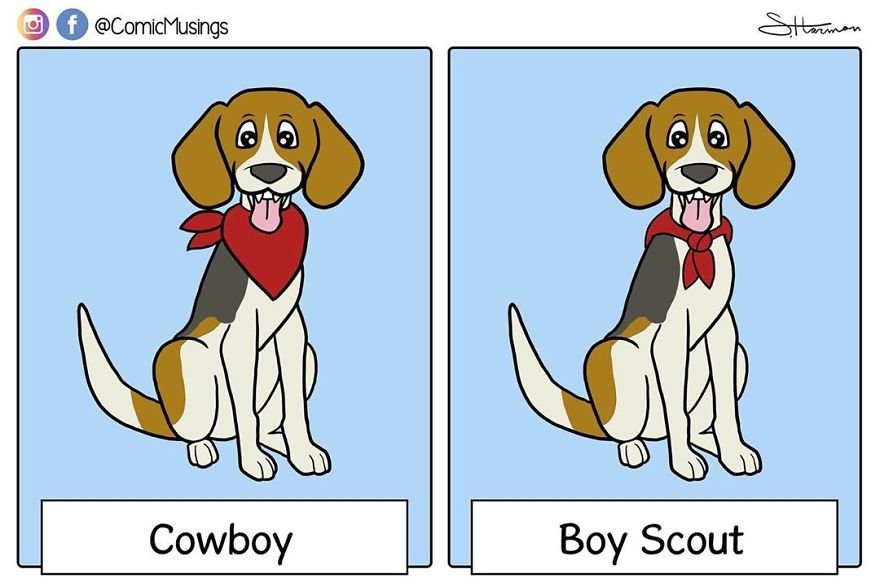 14. Dogs always find the weirdest things interesting.
15. How we ALL spend our time (with our dog).
16. Go make the dogs check.
17. So Goober thinks he's tall. We have a lot to talk about.
18. Goober four different adorable expressions.