As seen in other horror movies you already know that it's not enough to defeat the monster, you have to destroy it else it comes back more savage and angrier than before. And something similar happened in the highly-anticipated trailer for the horror sequel 'It': Chapter Two.
The movie hits theaters on the 6th of September and Bill Skarsgard, the actor who brought to life Pennywise the Dancing Clown said that fans should expect an even more bloodthirsty incarnation of the shape-shifting evil. Pennywise, the monster in the movie 'It' has changed over the course of 27 years. The evil nourishes itself on fear, but The Losers Club made the monster taste that emotion for real when they brutalized it back into hiding. The first film grossed $700 million worldwide in 2017. Now let's see how much can the sequel gain!
He's back! Warner Bros. released the first official trailer for It: Chapter Two. Bill Skarsgard returns as the terrifying and bloodthirsty Pennywise
Nostalgic: The trailer begins with Beverly (Jessica Chastain) returning to her childhood home in Derry, Maine and finding a seemingly friendly Mrs. Kersh living there
Sinister: But what starts out as a nostalgic visit gradually turns weird, when its revealed that the old lady may not be what she seems
Creepy: 'But you know what they say about Derry? No one who dies here ever really dies,' Mrs. Kersh says to a stunned and shocked Bev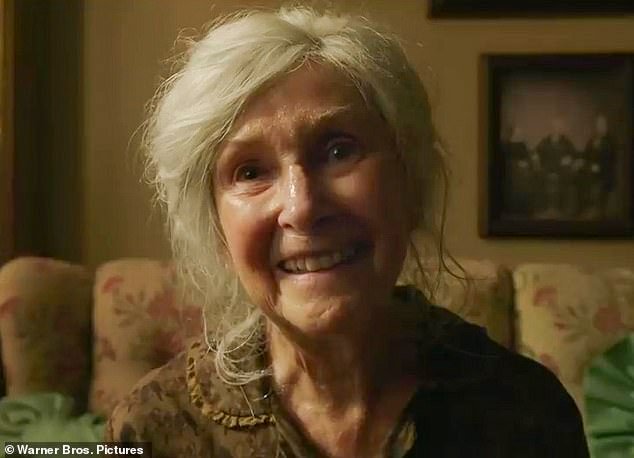 Revelation: Bev is stunned when she discovers a picture on the wall of the old woman as a child with her father at the circus advertising Pennywise The Dancing Clown.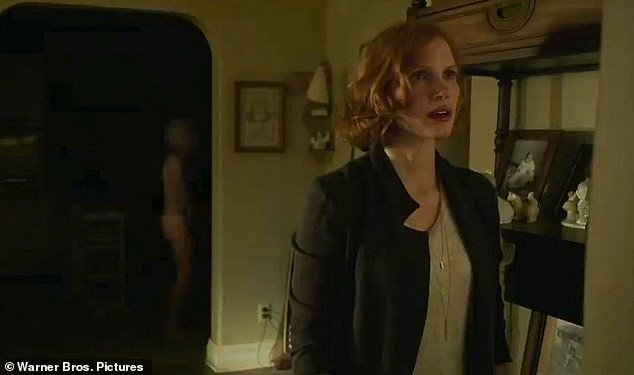 Sinister: 'I was always daddy's little girl, what about you?' the old woman asks. 'Are you still his little girl little Beverly?' With her voice turning to an angry yell she follows up with: 'Are you?!'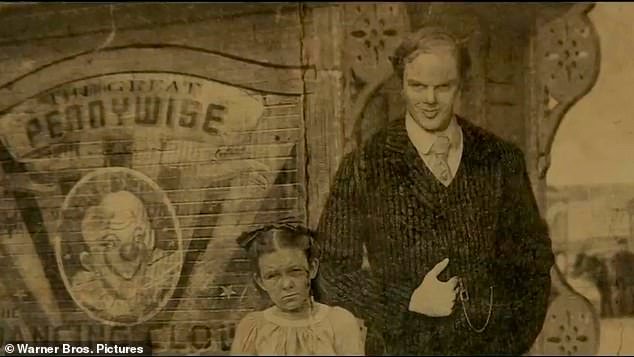 Breathtaking: Mrs. Kersh's legs are seen as she surges toward Bev in a chilling scene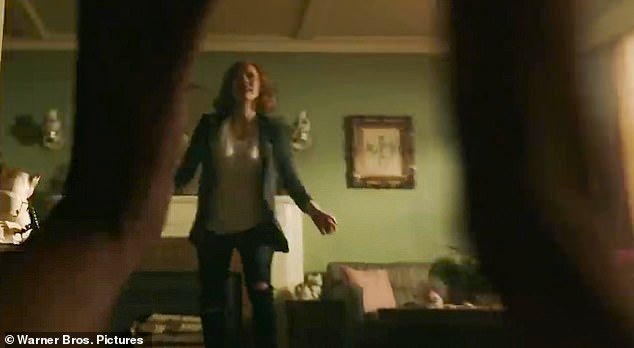 Co-stars Isaiah Mustafa, Bill Hader, James McAvoy, Jay Ryan, Andy Bean and Teach Grant join Chastain as the adult versions of The Losers
They're back! The young stars of the original film do make a return as the younger Losers
Stunned: The trailer ends with a series of quick clips showing the harrowing ordeal that lies ahead for The Losers Club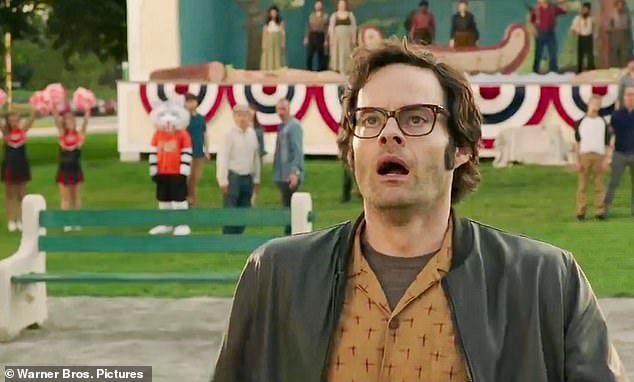 Walk down memory lane: Little Georgie appears in the shadows wearing his yellow rain slicker while holding the paper boat Bill made for him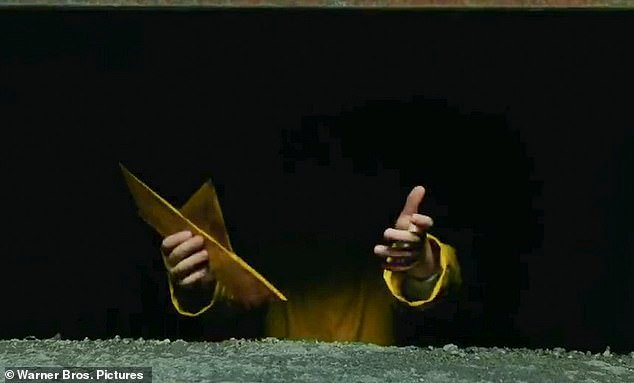 Scary: Pennywise and his deadly tactics are gradually revealed
Sign of trouble: Balloons fall during Pennywise's reign of terror
There's a look at the site of the Losers' final confrontation with Pennywise in the first film
The first film set numerous box office records by earning $700 million worldwide, which includes being the highest grossing and most profitable horror film of all time
Coming soon: It: Chapter Two is scheduled to hit US theaters September 6, 2019
Watch the trailer here: