Losing your best friend is painful and nothing anyone do can ever heal it unless they can bring back the dead. But the reality of life is that we are faced with only two choices: to cremate or bury them. Life moves on, even when we are still in pain.
And so, for a physical reminder, Davenport Memorial Glass helps people keep their pets close to them by turning their ashes into beautiful glass replicas of paws. These replicas serve to help them have some sort of a connection to their beloved dogs or cats in the most beautiful way ever.
A beautiful replica glass paw with such sentiment that warms our heart.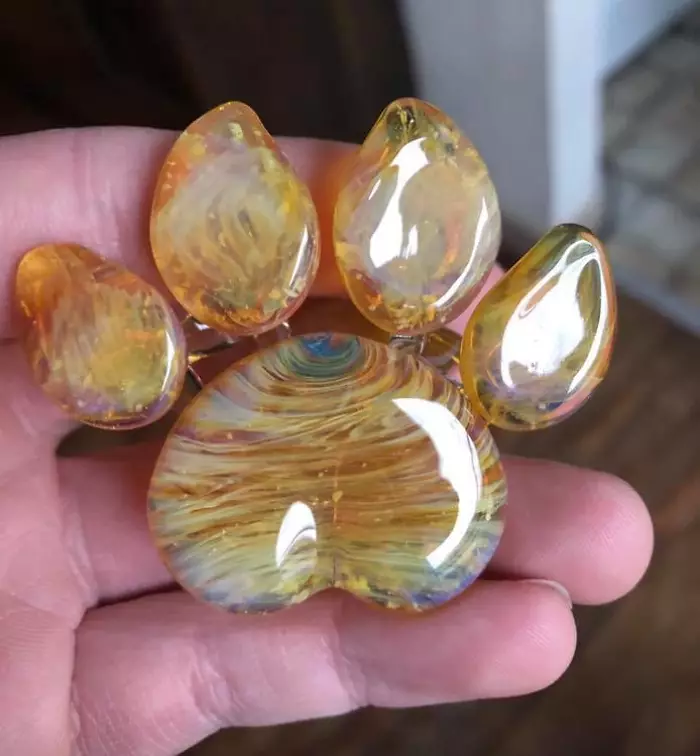 "Nothing will compare to the time spent with your loved one, but we hope to aid in treasuring them and remembering the precious time you had together."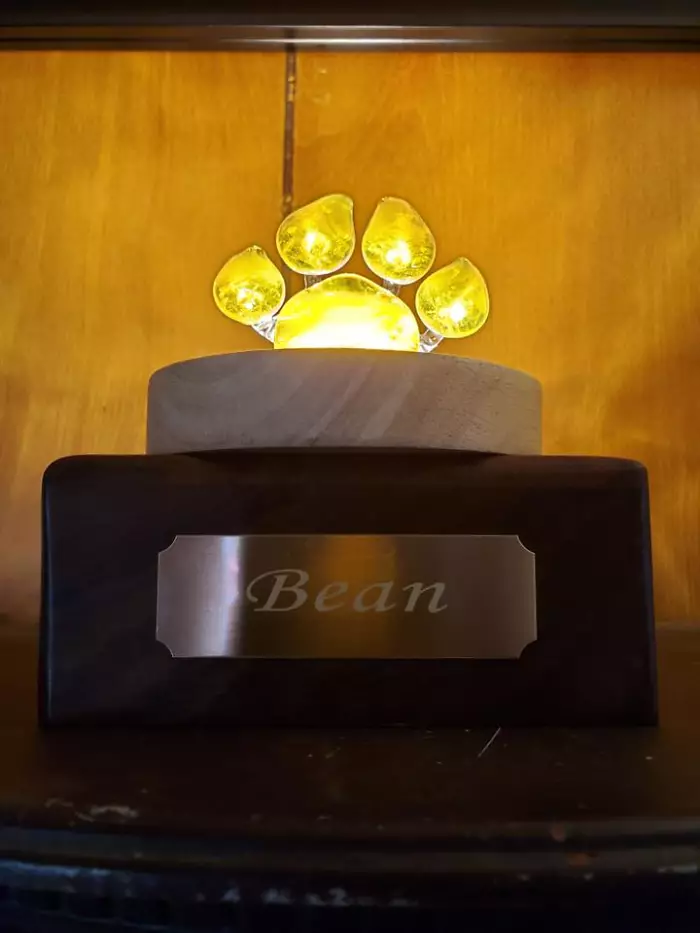 Davenport wishes to help us go through the hard times and these replicas are made for just that.
A lot of people consider pets as part of their life.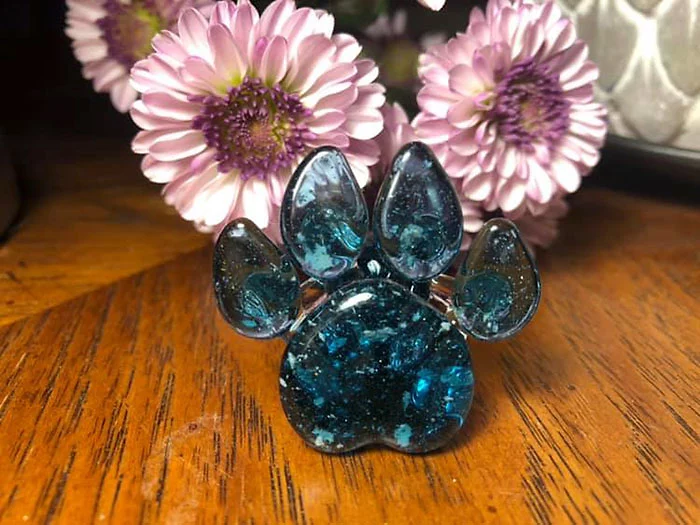 It's no wonder that many people will go through a lot for their furry and feline friends. But when it comes to funeral and deaths, there aren't that many choices to make from.Davenport allows pet owners to create beautiful pendants or paws out of the ashes of these precious family members.
"Ash heart and pendant. Made with the ashes of a beautiful young girl born to rock"
Ash pendants or replica paws like these are hard to make because the glass can easily crack during the process.
Beautiful 1/4 cup mini urn.
Davenport started his business back in 2003 and has been blowing glasses since then. It wasn't until 10 years ago when he lost his own friend and decided to make a replica glass paw out of it.
Soon, his friends were interested in what he did and asked him to make more. His business set off since then.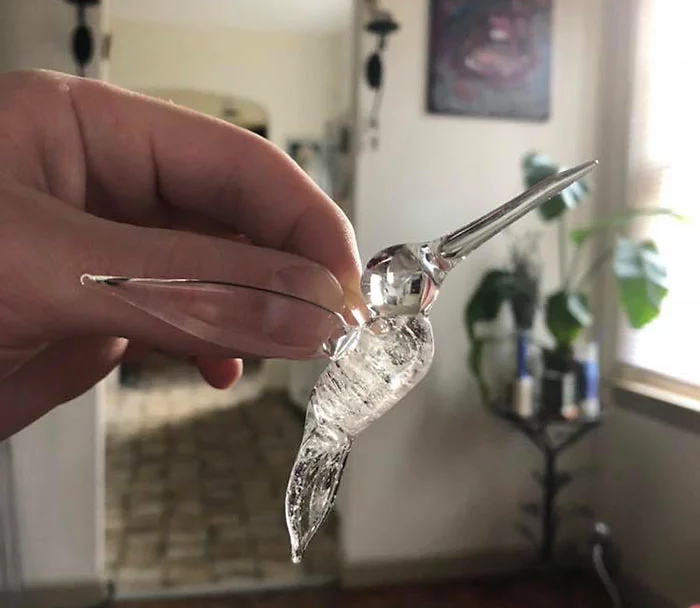 All you need is a spoonful of ash of your beloved and Davenport will confirm your order before the making to avoid misunderstanding. Then you wait for your beloved to return in a beautiful form.
Davenport also blows glass without ashes!
Working on a job that constantly meets clients who are grieving from lost is not easy. Davenport has to listen to stories behind every ash he's entrusted with and at times, he has to take a break in between reading and taking it all in.
But here's what he said about his job: