Let's all agree that we all work hard just to be successful one day in the life. While Many have pinned their best chances in careers it turns out that in the long run, the ridiculous amounts of hours we spend working hard may actually take a toll on us.
Rick East knew this too well and therefore decided to quit his job and sell everything he had just to travel. The amazing thing is that he's not alone in this adventure. He is accompanied by the cutest pet, a cat named Willow.
Willow has traveled for more than 50,000 kilometers across Australia. She travels alongside her buddy Rich in a campervan that they've been living in since they left their hometown in Hobart, Tasmania.
Rich made this tough decision to lead this nomadic lifestyle 2.5 years ago and he admitted that this was the best decision he made in his life.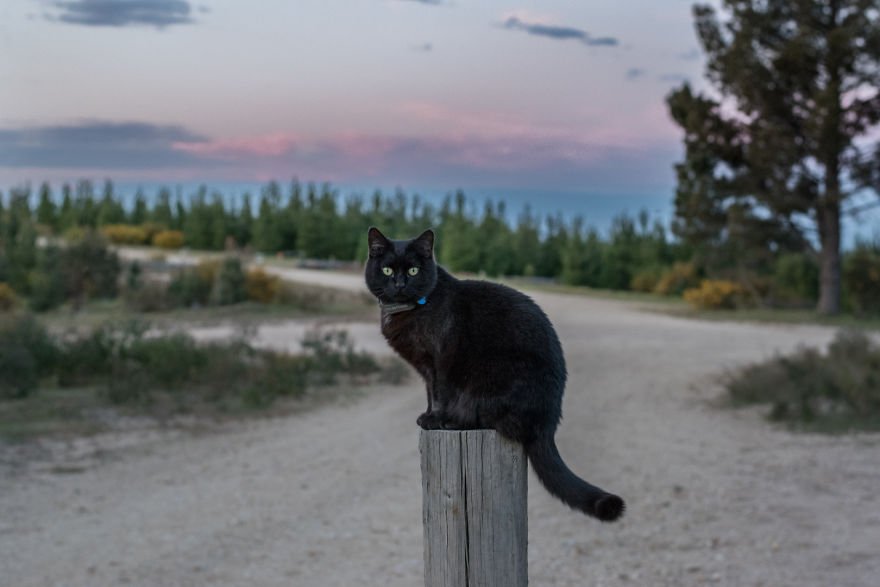 The two just reached Australia, therefore completing the journey by visiting all 6 states and 2 Australian territories. The duo has also managed to sail the Great Barrier Reef and camped on mountains from Bourketown, Queensland all the way to the Nothern Territory.
Rich said that despite the trekking and moving challenges, Willow never complains. To make things even easier, Willow has a tracker fitted on her collar to help Rich keep track of her movements.
The duo is currently near their home town but Rich admits that they are far from stopping anytime soon.