Modern society has slipped into a void which it might not come out. characterized by increased human slavery to technology and a rampant ignorance towards humanity, the planet is in total chaos. The basic things that separate us from the beasts. The irony that exists in life at this moment is so blatant, that it has become difficult to step back and take it all in at once lest it chokes you.

With his immense talent in refining complex, far-reaching issues into simple, striking images with clear messages, Marco Melgrati is the man for the job. Unsurprisingly then, the Italian illustrator now based in Mexico is already a household name in the editorial world. His works grace the pages of famous publishing houses worldwide.

More Info:
Instagram
#1 Femme Fatale
#1.1 Bathtub
#1.2 Stranger in the night
#1.3 Time to evolve
#2 Politicians nowadays!
#3 Social network love and relationships
#4 Female self-confidence
#5 Imaginative relationships
#6 Going against the grain
#7 Real time war experience
#8 The invisible hands behind great wars
#9 Everybody needs somebody
#10 The unstoppable in the current world crisis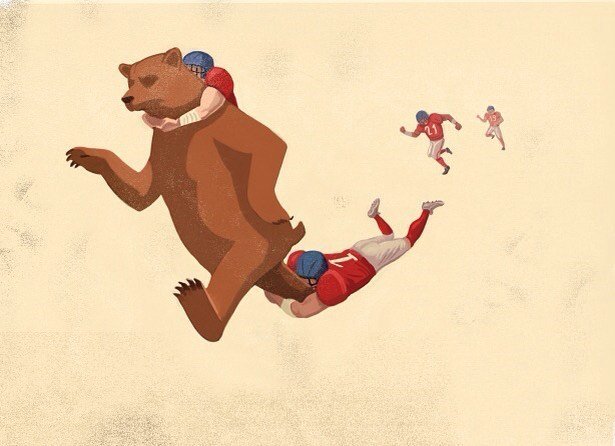 #11 Conceptual love
#12 Creepy bed time tales
#13 Always be ready for any opportunity
#14 The dancing death
#15 Humble Jesus and modern religion
#16 Be careful Who you mess with
#17 Men on top and bottom- For Forskning and Framsteg Magazine. Some men are winners at the apical positions – but a lot of them are losers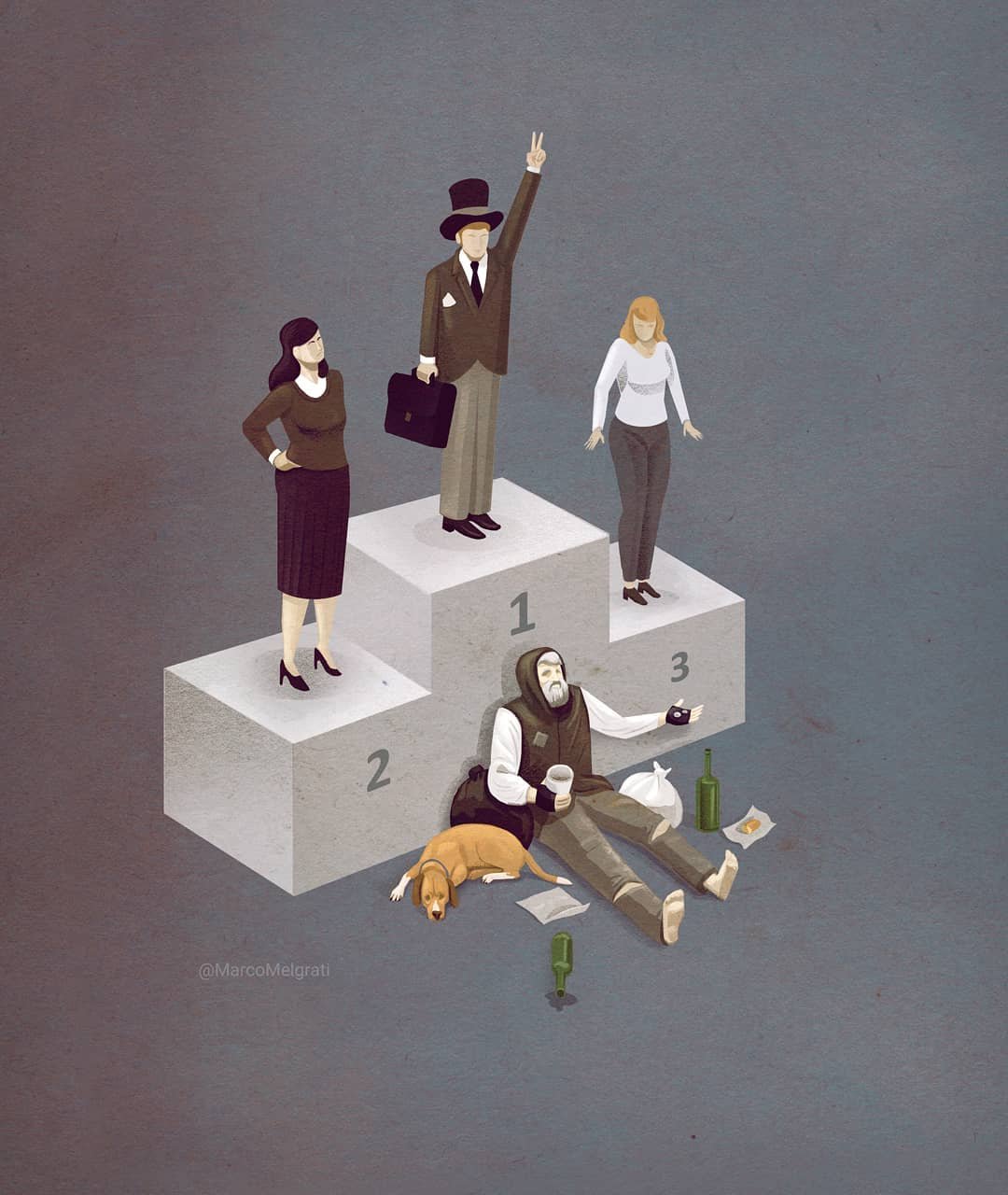 #18 Zombie world created by social media
#19 Social media narcissism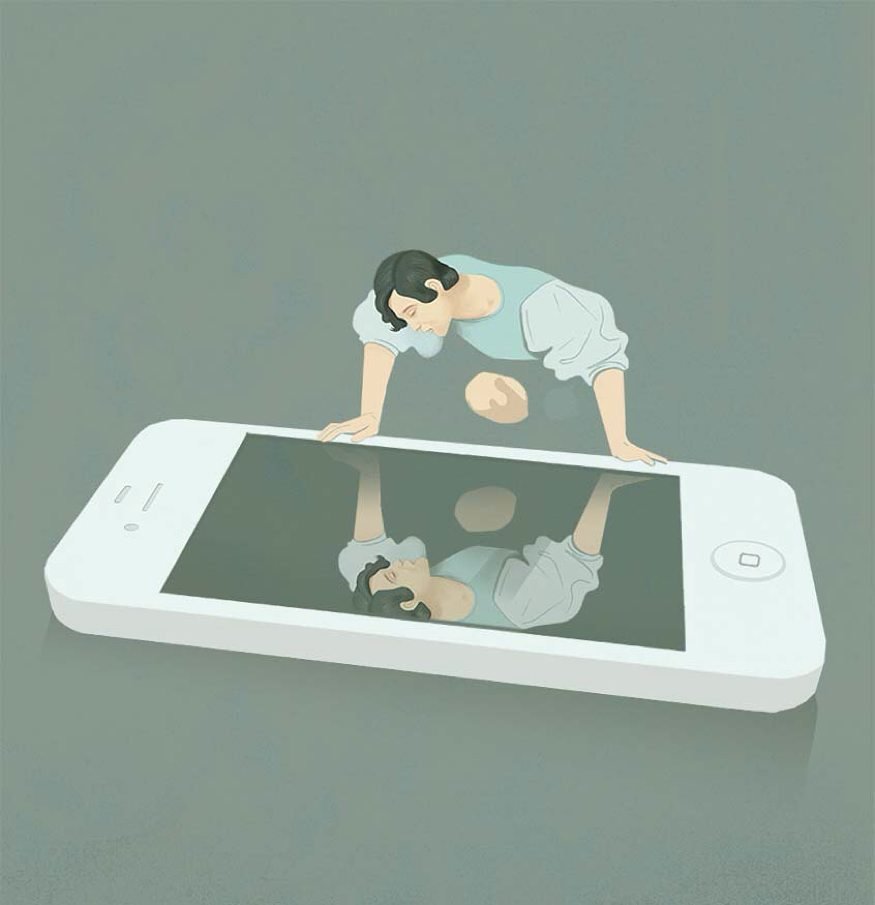 #20 Is a Tough World Out There!
#21 The thumbs makers and thumbs givers division
#22 Swimming into the cosmos
#23 Follow that motivational instinct
#24 Dog wars of the second world war
#25 Boundaries are the solution, not the limits
#26 Miracles don't need to occur for career change
#27 Forgetting is the hardest task