Three years ago, a mother of two saw wonderful toys made from an unknown material, which she later found out was wool. This sparked her interest in the technique and she decided to make one for herself.
As she took on her new hobby, the mother admits that her first toy wasn't as nearly as pretty, but she enjoyed the process so much that she kept on trying. Felting every free time, day and night; her skills got better with each toy she made.
Soon, luck struck and she started receiving commissions. Her felted birds were very impressive, flying off to various continents. Excited about her recognition, she didn't give much of a thought to the other side of this popularity.
More info: Instagram | Facebook
As if by accident, a tiny bat found its way into her collection. Her daughter Masha requested a bat brooch of her own. While she made it, the bat turned out to be too big for the accessory and so she decided to turn it into a little-bat-toy. Masha was quick to take a photo posing with her new toy and posted it on social media with a caption: "Not for sale". The mother continued didn't plan to make more bats since she already had tons of commissions to fulfill.
A few weeks later, she checked her Instagram inbox only to find tons of messages from people who supposedly bought her toys from online shops and never received their order after completing payment.
To start with, the mother was shocked. She didn't expect the little woolen bat to attract so much attention. Moreover, she didn't expect it to be sold in large quantities at a ridiculous price of $19.99. Hundreds of scammed people wrote to her in the hope of receiving their bats.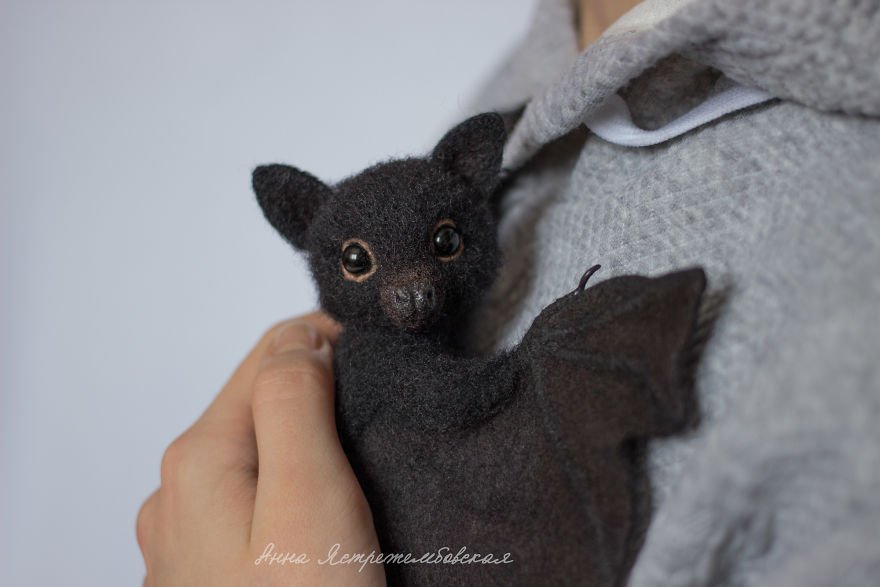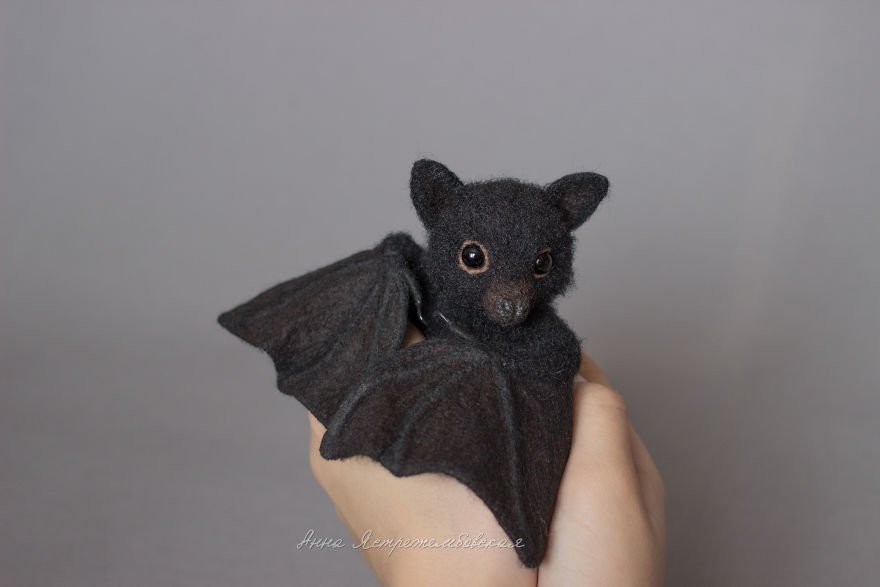 While she's felt that her little toys had won the hearts of many, she wanted people to understand that these toys could not be felted as desired. Since it is a total handmade project, it's a fairly lengthy process that can take from 10-12 days to complete one toy; working for 10-12 hours a day.