We have probably heard of people who left their comfortable luxurious lifestyle in order to travel halfway around the world to live a meaningful life. Majority of us, think that these people definitely had the perfect circumstances and a fat wallet to support their new passion.
In the real sense, these people had the courage to choose endless holidays, the great feeling of adventure and having new experiences while travelling around the world over an ordinary lifestyle. While money has a role to play, 26-year-old Swiss man Dean Schneider proves that it's more than just circumstances and a fat account to live your dream. According to him, being courageous is the real deal.
More info: Instagram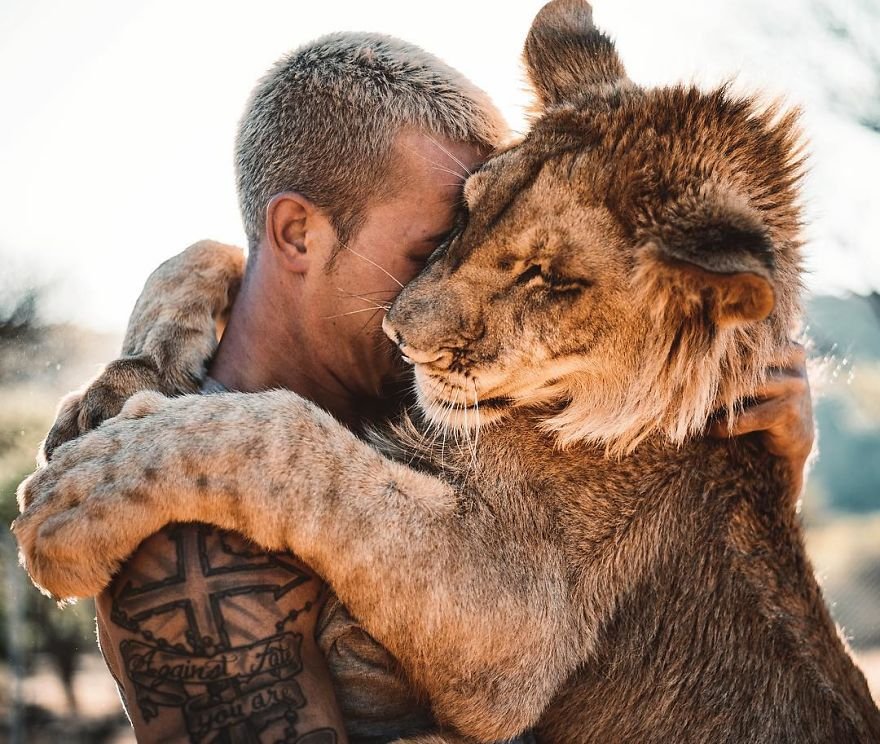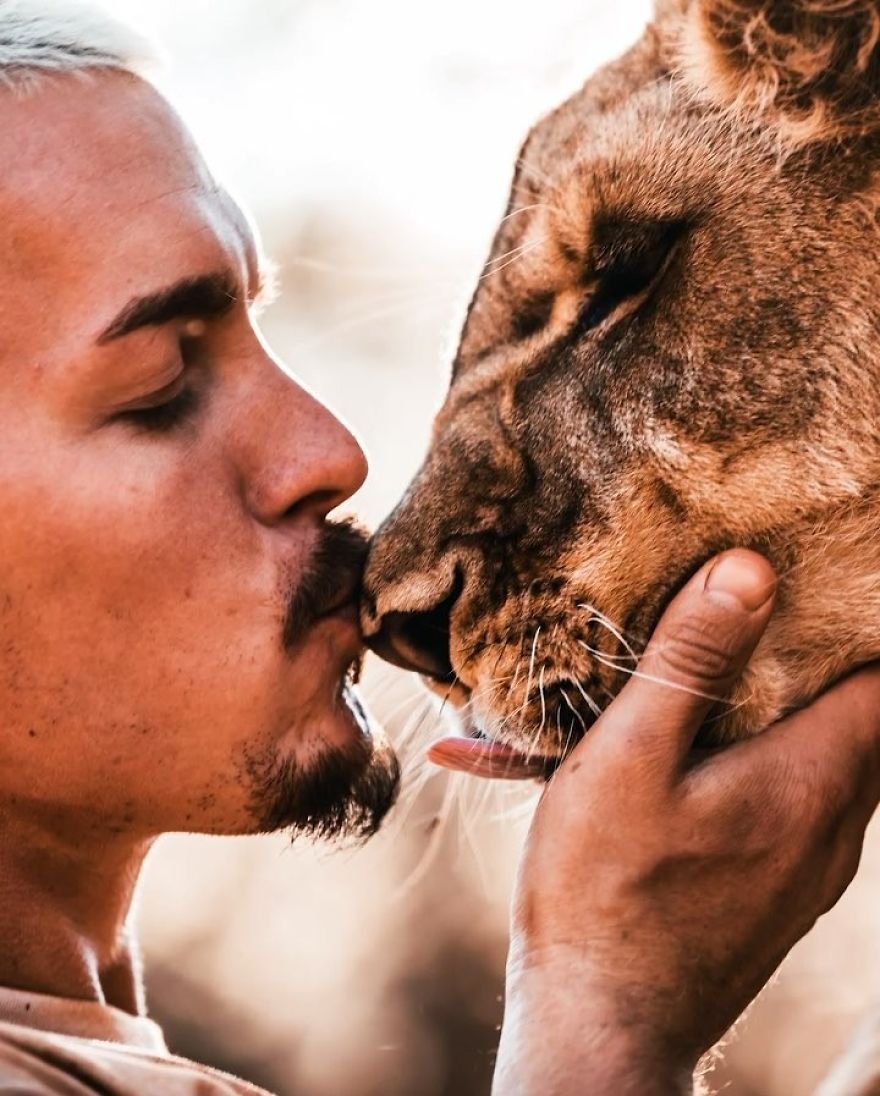 Slightly more than a year ago, he took a major risk and gave up his job as a financial planner in Switzerland. He sold everything he owned and flew to South Africa where he set up the Hakuna Mipaka club on a 300 ha estate. The foundation gives a home to lions born in captivity.
The estate also has a separate area for other wild animals like zebras, hyenas, impalas and even baboons who all live and roam freely.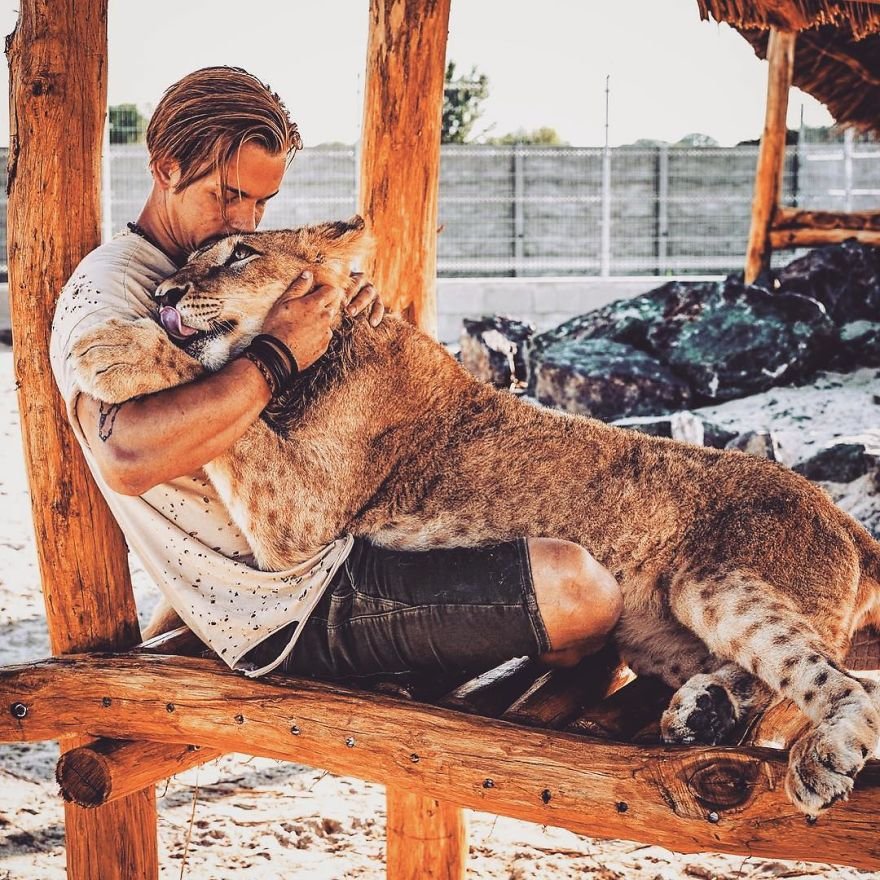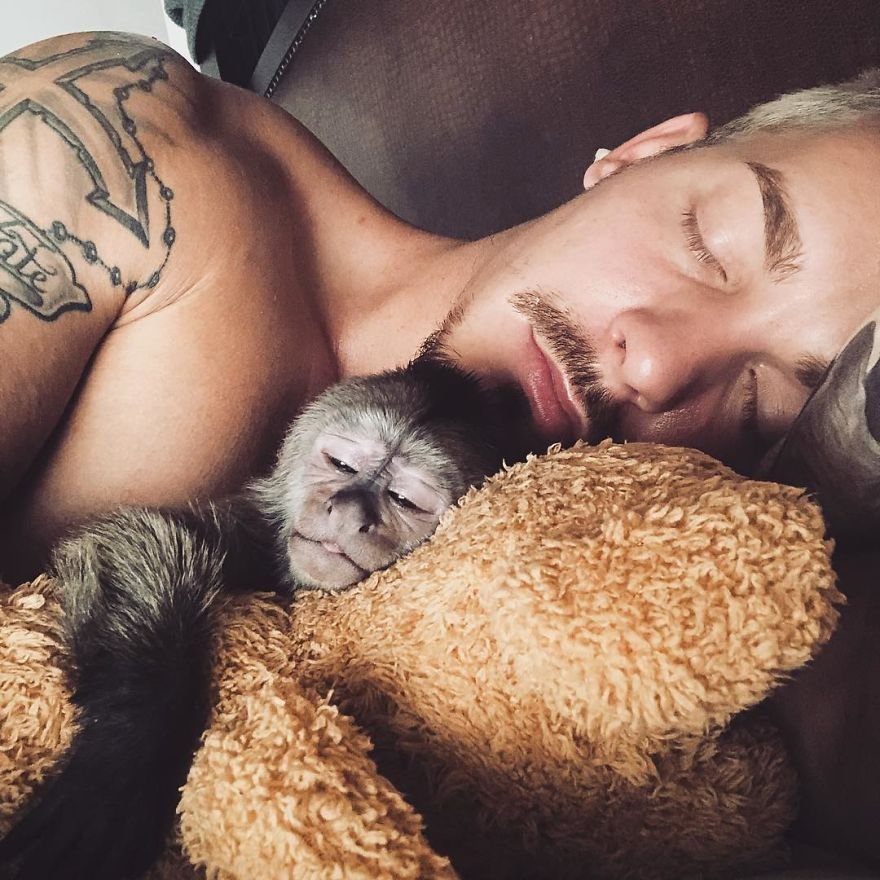 Dean Schneider dedicates his life protecting wildlife and bringing animals into people's hearts because he says "we only protect what we love". He believes that we should respect them, their nature and their behaviors.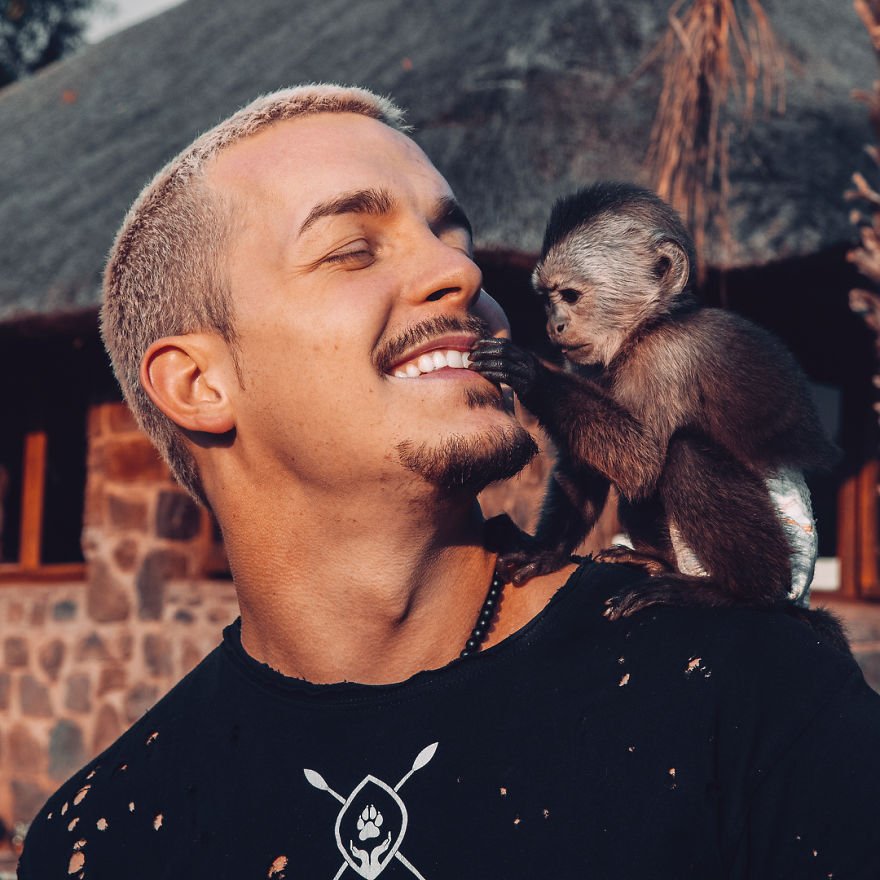 Schneider has always been fascinated by the animal world since childhood. Animal documentaries and animal protection organizations have been his choice of drugs until he decided to make all that a reality. He has learned to understand wild animals and posts intimate photos with them on social media. So far his Instagram boasts of 567 followers who actively follow his adventures in South Africa.