It's joked that there is no complete guide to understanding a woman. There might be some truth in the statement, considering that to win the heart of a girl, it may not be enough for a man to be smart, handsome or strong at that.
Each woman has a unique taste and preference in a man. A woman can effortlessly calculate the ideal life partner for non-obvious signs. However, there are some things that could give a man an edge when trying to please a woman. Who would have thought that dark glasses can give a man special appeal?
We have compiled the latest scientific data that explains what makes men irresistible to women.
#1 A dog's presence
© PacificCoastNews.com / EAST NEWS © John Wick: Chapter 2 / Lionsgate © Ibrandify / Freepik
In order to find yourself a girl, you don't have to have gorgeous looks like Tom Cruise or own a yacht. Simply walking the street with your animal friend is enough. The magical effect of pets on women is not as complex as it seems. A well-groomed and healthy dog shows that an owner is a responsible person who can do great in a relationship.
#2 Sunglasses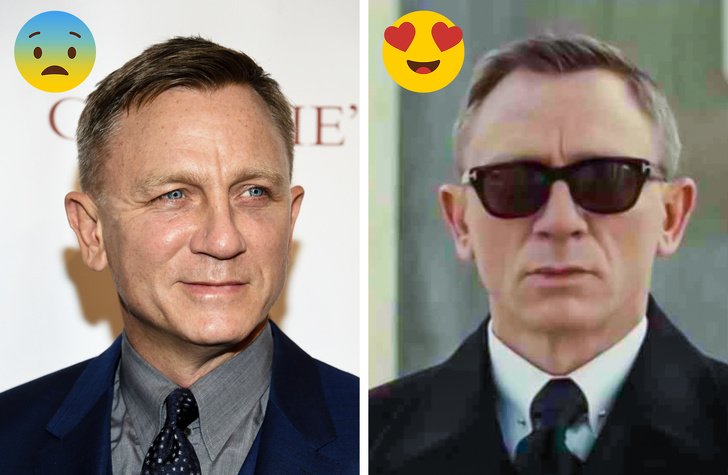 © Evan Agostini / Invision / AP / East News © DIGITAL / EROTEME.CO.UK / East News © Ibrandify / Freepik
Yes, owning a pair of ray bans or other sunglasses make a man look cool. Daniel Craig uses this a lot in his James Bond movies, why not copy his style. But why do guys look cool in sunglasses?
Glasses are symmetry while our face is naturally asymmetrical in nature. The glasses, therefore, hide minor flaws that would otherwise spoil one's appearance.
Dark glasses also create a certain sense of mystery around the wearer. Women find it hard to resist a mysterious man.
#3 "Unmanly" Hobbies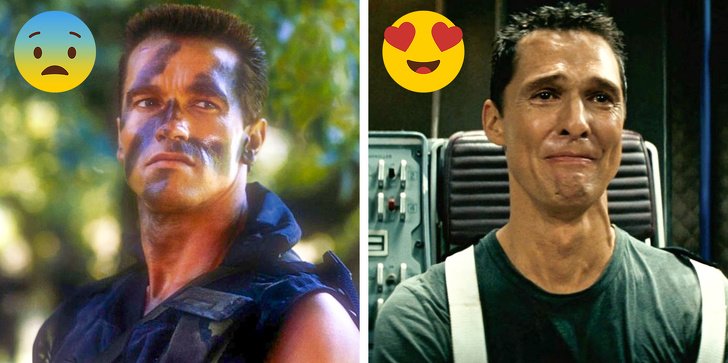 © Commando / 20th Century Fox Film Corporation © Interstellar / Legendary Pictures © Ibrandify / Freepik
Scientists have proven that crying doesn't make one less of a man and certainly doesn't make a guy less desirable to the females. In fact, androgynous characters make a person more desirable to the opposite sex.
Do not be afraid to have an atypical hobby, if you love cultivating flowers, by all means, do that. This will attract the attention of the opposite sex and inspire confidence in you.
#4 Addicted to good perfume
© Depositphotos © Bruce Ahlheim / Youtube
Scientists in a study found that women find men wearing perfumes to be more attractive than those who rely on their natural body scent. Men who use good perfume behave confidently and like women more than those who refuse from spirits.
#5 Redshirt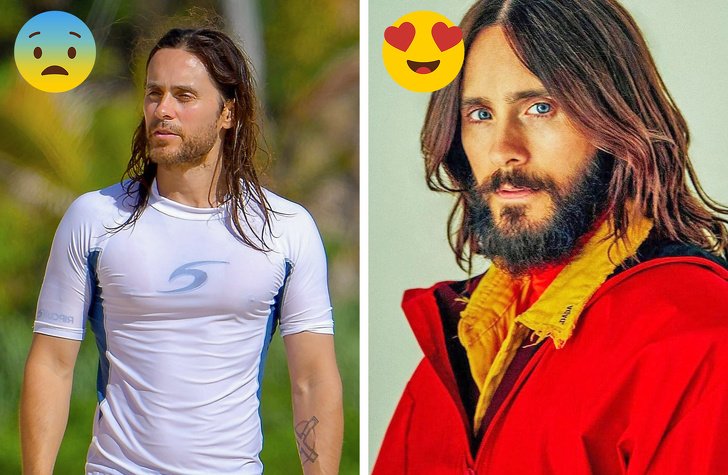 © Starface / STARFACE PHOTO / East News © Ibrandify / Freepik © jaredleto / Instagram
There's a popular notion among stylists when they say that the new season's fashionable color will be red, they mean that women will wear it. Men have been associated with dull colors like grey and black.
In a psychology study, scientists found that men who wear red are not afraid to be bright and not too worried about what others think about them. Such self-confidence scores you significant points from the opposite sex.
#6 Guitar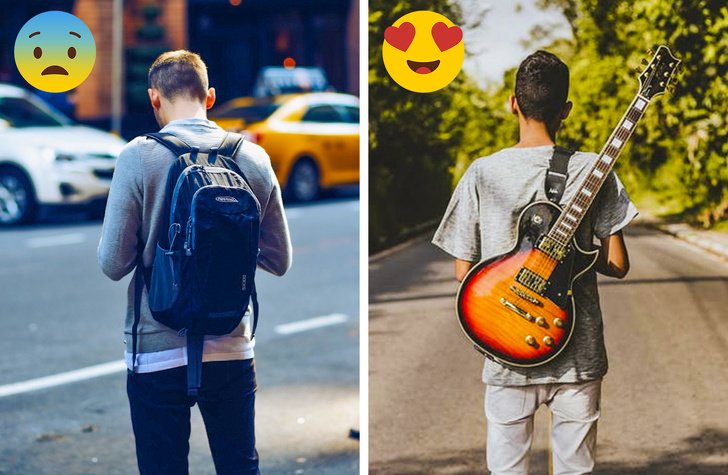 © stevenwang / Reshot © Eduardo Dutra / Pexels © Ibrandify / Freepik
Why is so easy for musicians to meet girls? According to a study done by French scientists, musicians are considered cool and fun. Furthermore, musical abilities point to high intelligence good heredity that women are keen to pass on to their offspring. Women subconsciously choose men with these qualities.
#7 Flowers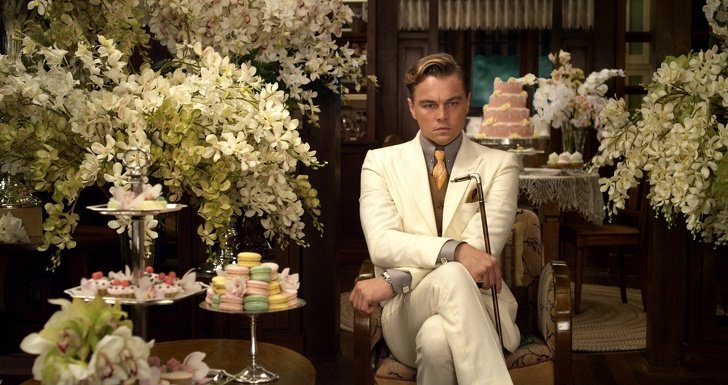 © The Great Gatsby / Warner Bros.
Sarcastic as it may sound, flowers make a man attractive in female eyes. Next time you go for a photo shoot, make arrangements for a lot of bouquets. To explain this simple fact; flowers lift the mood and make a woman happy.
#8 Regular appearance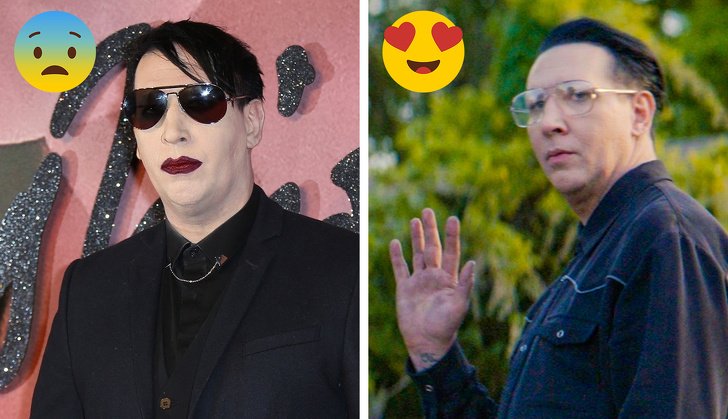 © Joel Ryan / Invision / AP / East News © Everett Collection / EAST NEWS © Ibrandify / Freepik
While the world was struggling for centuries with the big question of what type of men women like. It turns out, the answer has been with us all along. Women are simple, a man should not be too tall or short. A vanilla handsome put them off, but so is a Quasimodo.
Women are attracted more to average appearance. An ordinary guy is much more likely to build and sustain a happy relationship. A person with standard features seems simple and clear to the fair sex.
#9 He already meets with other people
© Constantine / DC Comics © Knock Knock / Black Bear Pictures © Ibrandify / Freepik
Ironically or not, a man's popularity with the opposite sex increases when he is taken. Scientists have realized that women are inclined to copying the behaviors of their friends and acquaintances. Therefore, if other ladies are interested in the guy, it means that she will pay more attention to him.
Psychologists call this strange phenomenon the effect of a wedding ring.
#10 Loves carrots and tomatoes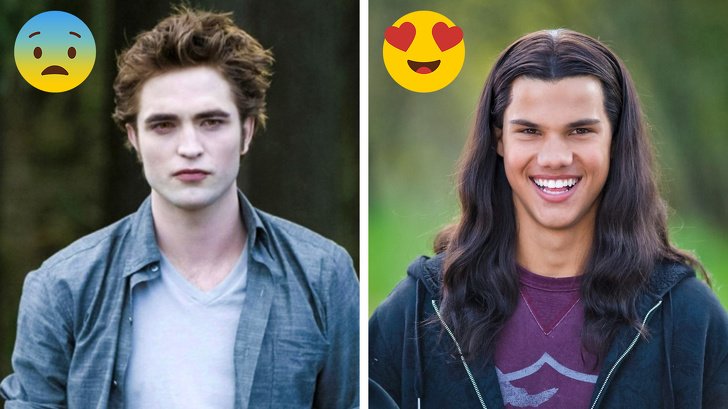 © Twilight / Goldcrest Pictures © Ibrandify / Freepik
You heard right, carrots. Carotene found abundant in tomatoes, carrots, apricots and other fruits make a person look more attractive. The beta carotene, found in these fruits are responsible for a healthy shade that often results in fair skin color.
However, scientists warn that eating too much of these carotene-containing vegetables and fruits won't make you healthy, but it will definitely make you attractive.