There is no place like home and how true that rings when you walk into rooms like shown below. From indoor hammock to falling cubes on your toilet floor, these houses have some of the most incredible home designs we never knew we needed. To be honest, as much as we love our own homes, we really wished we could do something about it and turn it into the place that we really can never part with.
So, here are some ideas that we found across the internet. Some easy to work on while others may require a bit of a professional touch for smooth results. You don't really need the fanciest gadgets invented or spend millions of dollars to get that dream design. It can take an old bicycle, a few hours of hammering here and there and,
voila,
you're done!
#1 This is the hammock you never knew you needed. The best place to nap and read ever!
© ooda.eu -Via
#2 Here's how to never be bored about your office room anymore.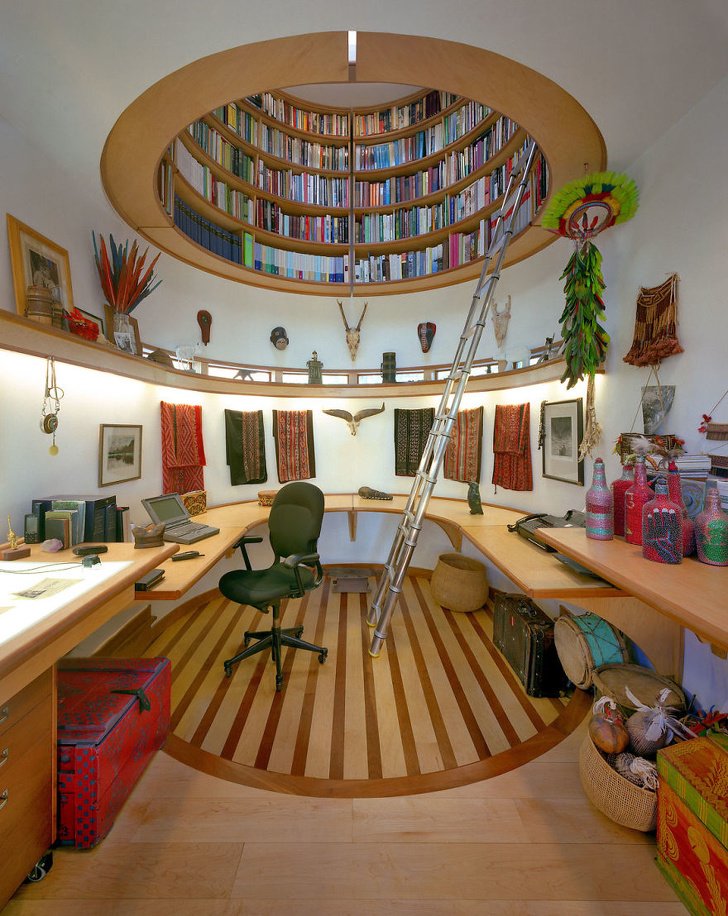 © Travis Price Architects -Via
#3 Don't have a pool? Looking forward to the beach in summer? Go no further!
© ZYDECO CONSTRUCTION -Via
#4 How to install a new aquarium and make the staircase a safe place to commute? Here's the answer!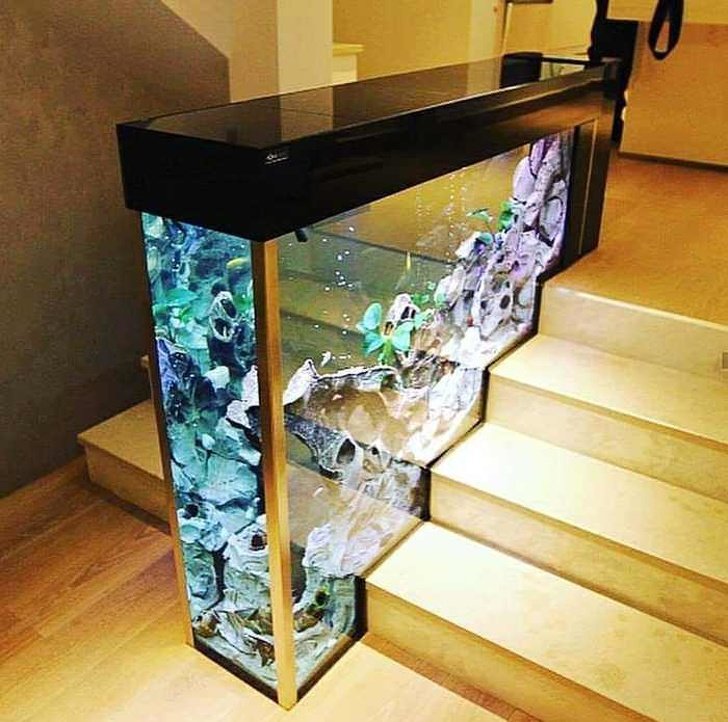 © Ihavenoideawhatishappening/ imgur -Via
#5 Living the dream.
© thegadgetflow -Via
#6 Here's a good enough space for doggy's bedroom!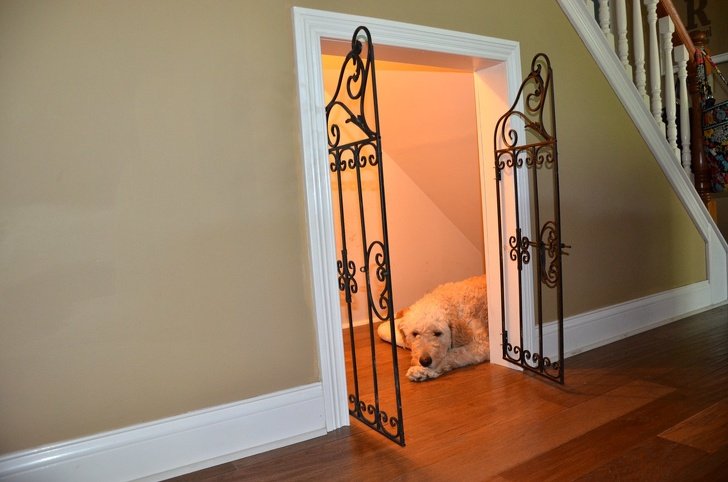 © The Rodimels -Via
#7 Build the secret room you have always dreamed. Turn your house into a room straight out of your favorite novel!
© hidden_passageway -Via
#8 If you have space to spare, turn your bathroom into a steam room with S-shaped seats on the wall!
© Patmos Aktis Suites & Spa -Via
#9 Just remember to warn your guests before they pee themselves walking in here!
© fayeredd / imgur -Via
#10 Medieval design with hints of witchcraft - definitely the fireplace you will love!
© Ancient Art of Stone -Via
#11 It's the table that will make your living room look alive.
© itsjohnfoster -Via
#12 The skateboard house every skateboarder dream of!
© gautamsinghania99 -Via
#13 No! Don't throw away that old bicycle just yet! Here's how to turn it into a sink.
© benjamincollection -Via
#14 Storage space under the staircase.
© KreativitaAlnspiracia / facebook -Via
#16 Creating illusions on the floor will certainly encourage mood change at home.
© elleynad/imgur -Via
#17 Bring in the night clouds lit by moonlight.
© skot/imgur -Via
#18 This must be how Atlantians bedrooms look like.
© dittidot/ imgur -Via
#19 So, an aquarium under your bedroom is too much. How about one as your coffee table?
© iam4real/ reddit -Via
#20 This is as easy as using stained glass for your doors!
© Studio Armin Blasbichler -Via
#21 The treehouse we have always dreamed of.
simesstudios -Via
#22 Pirate training with kids! Because every kid deserves an education in pirateship!
© Kuhl Design Build LLC -Via
#23 Or create her a dreamy reading space that casts her away into the magical land she reads in books!
© radamshome / imgur -Via