Trolling is pretty common on social media. People troll celebrities and other regular people on most occasions but trolling your own kid? That's unheard of. Conservative radio host Jesse Kelly of the KPRC-AM 950 in Houston was recently under fire. His crime, a series of tweets in which he trolled his own son for participating in the Lego robotics tournament.
The event provides a platform for kids to program autonomous robots to complete tasks. While being a supportive father to his 10-year-old son who was among the participants, Kelly made a series of tweets that mocked the competition. it was evident that the radio host was embarrassed over his son's participation.
However, hoards of people came to the boy's rescue as they reacted negatively to the post and showed support for the boy. This is how it all went down.
More info: Buzzfeed
Jesse Kelly -Via
JesseKellyDC -Via
JesseKellyDC -Via
U.S. Army RDECOM (not the actual photo) -Via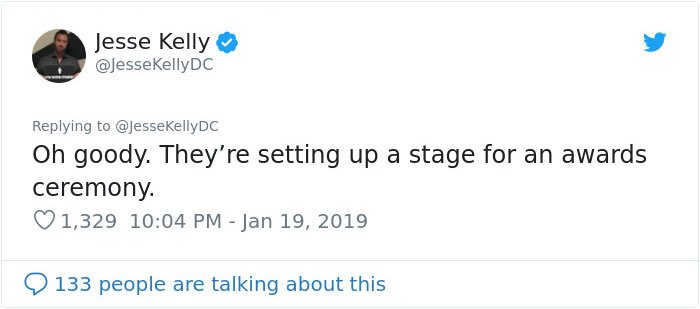 JesseKellyDC -Via
JesseKellyDC -Via
Nic McPhee (not the actual photo) -Via
JesseKellyDC -Via
JesseKellyDC -Via
JesseKellyDC -Via
Most people were outraged with the tweets
Blondiegrrl -Via
MikeDrucker -Via
Atheris -Via
BMcCarthy32 -Via
FanSince09 -Via
NdHardee -Via
avdelfiacco -Via
lmb6453 -Via
pokmon_facts -Via
tonyposnanski -Via

FilmCritHULK -Via
CateWalton59 -Via
In response to the outrage, Jesse told
Chron.com
the entire incident was a joke and that he was not sorry he had done it. "I'll probably do it again," he told the outlet, "I think it's hilarious, as does everyone with a sense of humor."
JesseKellyDC -Via
But not everyone agrees with his sense of humor
calebmcwilliams -Via