Vera Shimunia is a Russian artist who deeply loves embroidery. Just like every other great artist, Shimunia loves what she does and she was a self-taught, creative girl. Her first piece was shown to a boy she had a crush on and the reaction made her happy. She continued and began to post her artworks on Instagram. That's how she started to get orders and now, her hobby becomes her job. Her creative works lately display images of the natural landscape as well as the vast and captivating view of the sky.
The talented creator is completely self-taught and just like many artists she was inspired by 'love'. "I just decided to try. And when I made my first embroidered piece the boy I liked (he has great taste and he is in art community) wrote to me: 'you did this?? So cool' and I decided to continue," Shimunia said.
It took about a half a year for her to bring her vision to the public, said the embroidery star, "I started to publish my embroidery experiments in Instagram and people start to write me, 'can I buy it?' And I thought - why not." With vibrant blues, whimsical pinks and deep purples, each piece transports you to a world Shimunia has created, inspired by nature and music. The intricate detailing depending on the difficulty takes anywhere from three days to a month, "I am thinking about future embroidery, I am preparing the necessary materials. "Sometimes the picture in my head does not coincide with what I made, then I cut off treads and try again."
Some of them feature unique use of cotton as clouds, making them look alive. Her use of colors is so unique and strong, they resonate very well with reality, yet, it is as if each of them has a world of their own. Check out some of her best works!
More Info:
Instagram
|
Etsy
#1
#2
#3
#4
#5
#6
#7
#8
#9
#10
#11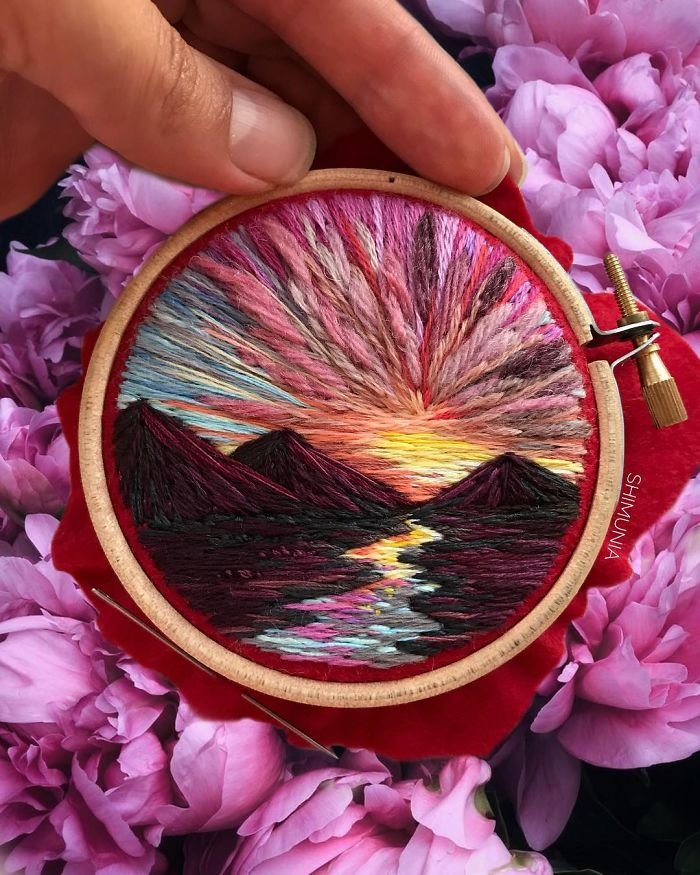 #12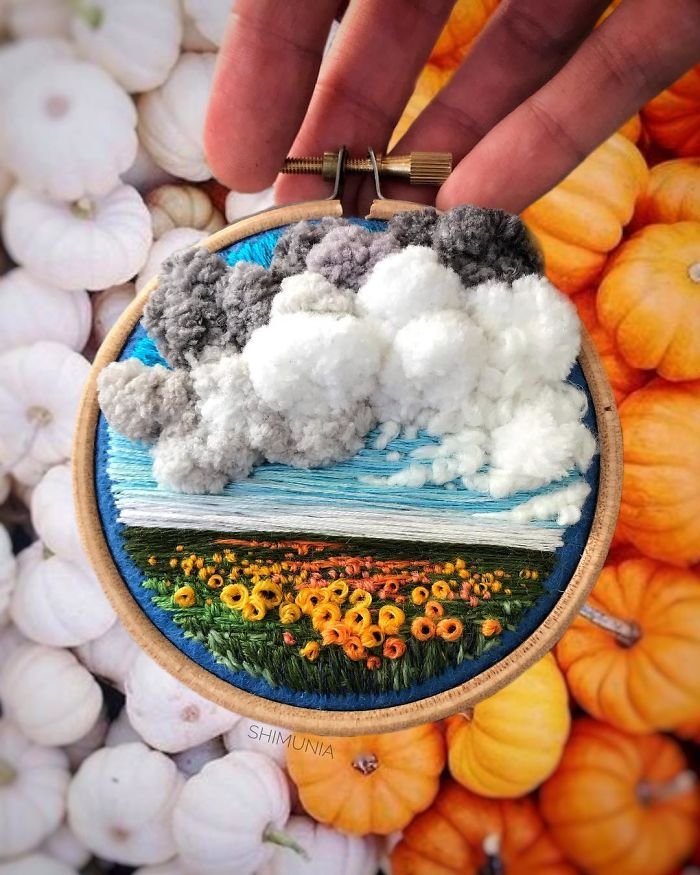 #13
#14
#15
#16
#17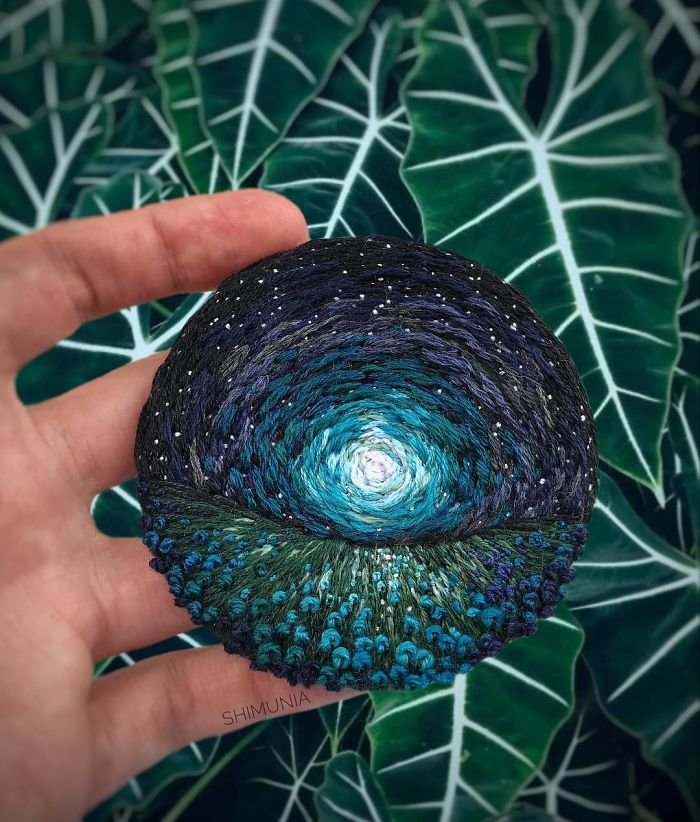 #18
#19
#20
#21
#22
#23
#24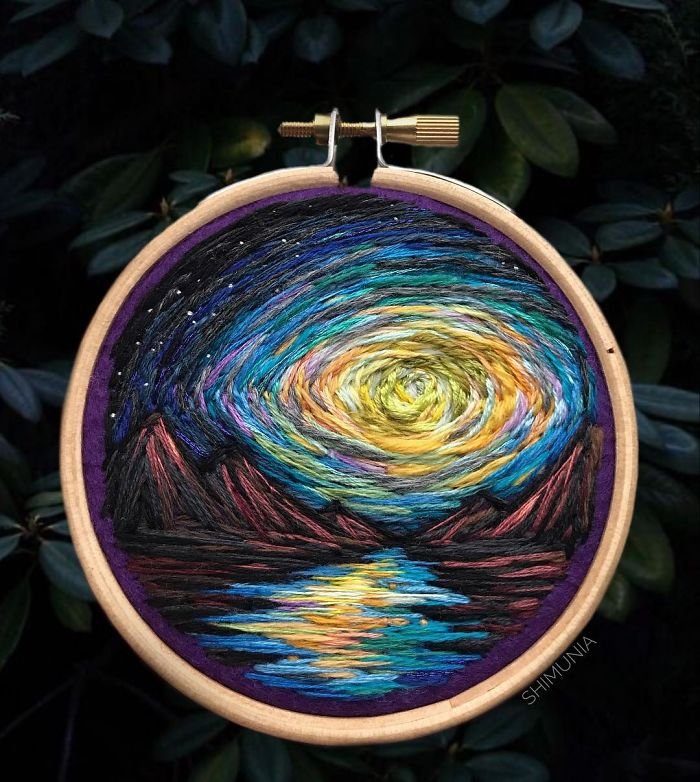 #25
#26
#27
#28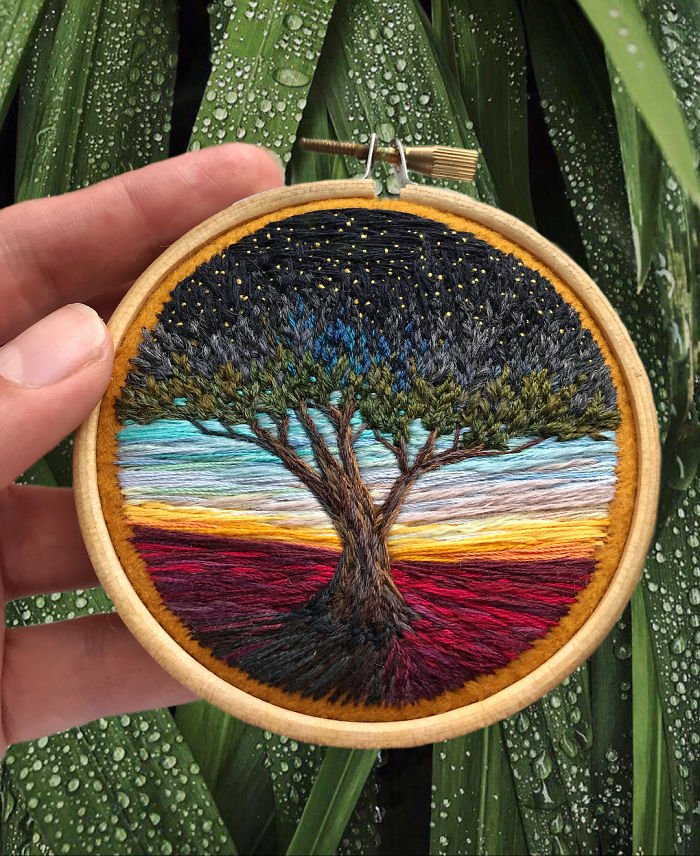 #29
#30