The rekindling of Jennifer Lopez's old flame had people believing in the notion that true love is patient. She tied the knot with Ben Affleck after a passionate year - and break up - in 2003, just days before their wedding. But this time, they went through with it, and JLo looked super excited as she began her photo dumping on her social media after their surprise private wedding in Las Vegas.
Just three months after their engagement, the two tied the knot at the Little White Wedding Chapel. Previously, they had their marriage license done in Clark County, Nevada.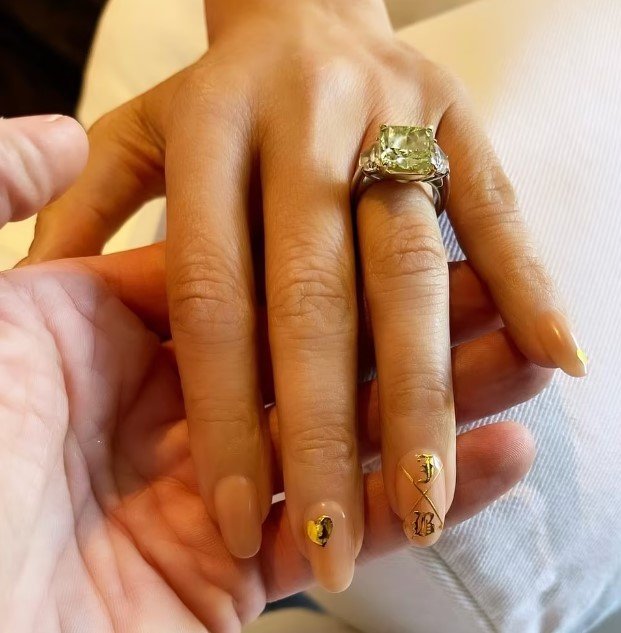 The 52-year-old then exchanged vows with the man in a small ceremony. She's also decided to change her name to Jennifer Lynn Affleck.
The Recorder's Office has yet to change their name as it's still waiting for their marriage certificate to be submitted by the marriage officiants, which might take up to ten days per Clark County Clerk's explanation.
The Bennifer couple has got people swooning after Jennifer broke off her engagement with Alex Rodriguez just a year ago. They were dating for four years, with Rodriguez often seen spending quality time with her children already.
Included in the newsletter were also their selfies and videos taken from their big day.
Ben looked excited as he manned the camera and did a little tour around his changing room at the chapel, "And this was my wedding changing room area!"
The Batman actor pointed the camera to the bathroom mirror, revealing the 49-year-old's silhouette in a white tuxedo, ready to appear as the groom.
Lopez, on the other hand, was in a more bedazzling room filled with more mirrors and outfits. The bride looked ready with her dress worn and her hair done.
The event saw her wear two different wedding dresses: the first one a sleeveless frock that fits the warm weather, while the second one featured lace details and a plunging neckline.
Lopez penned a romantic, touching post on social media after her late-night wedding, "We did it. Love is beautiful. Love is kind. And it turns out love is patient. Twenty years patient. Exactly what we wanted. Last night we flew to Vegas, stood in line for a license with four other couples, all making the same journey to the wedding capital of the world."
"Behind us, two men held hands and held each other. In front of us, a young couple who made the three-hour drive from Victorville on their daughter's second birthday."
"All of us wanting the same thing for the world to recognize us as partners and to declare our love to the world through the ancient and nearly universal symbol of marriage."