Content creator Rachel Waters was worried sick for her boyfriend when a planned short trip back to his home became indefinite as she couldn't get a hold of Paul Magee, her 40-year-old boyfriend. The 26-year-old's heart, however, was crushed when the mysteriously missing man was found shacking up with his wife and children back in his hometown, ultimately ghosting his girlfriend, who's still living in Shenzhen, China.
Rachel had gone and asked about the man's whereabouts on a Norwich Facebook page, as her beau's last known location was there.
She wrote in the post, "I have an unusual ask. My boyfriend, Paul Magee, and I live in Shenzhen, China. He went home (Norwich) at the beginning of April to visit and was supposed to be back in China by now."
"However, I have not heard from him recently and am worried something might have happened. If anyone knows of anything, please reach out to me."
She'd included a picture of herself with the man, hugging as lovers do, but the answers she got were heartbreaking.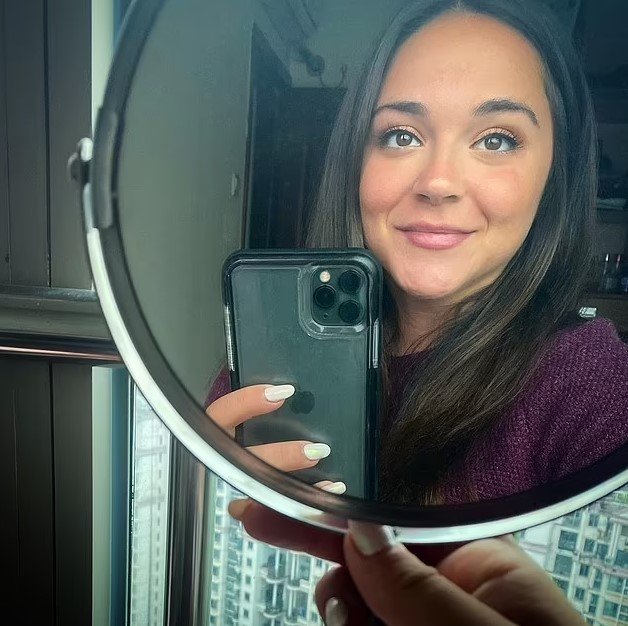 One of Paul's friends brutally told her the truth, "He has a Mrs and children."
The post was followed by a series of cruel jokes as people laughed at her misery, but some others showed sympathy for her situation.
One of them was a friend of Samantha Shirley Overall, Paul's partner - and wife - who wrote in her defense, "Not really funny is it. He has a Mrs and children, and I really feel for her right now! And another girlfriend in China it seems."
Another friend of Paul explained the situation of the cheating man, "Paul and his partner didn't see each other for two years."
"He recently returned, and they sort of got back together. They have been separated and got children. They've thought, 'Let's give it another go.'"
Rachel, however, doesn't lament her "unfortunate" situation for long and soon deleted her dating fails clips that often featured the man.
The South Carolina-born woman is a travel addict who also loves sharing pictures of the places she went to. And it was during the lockdown did she meet the man and began a whirlwind romance with him.
The brand manager had also jokingly posted, "Alexa, play Ain't Sh*t by Doja Cat. Yes, I've seen the article."
On the other hand, Paul was back bunkering up with his wife and three children in their £500,000 home in Brundall, Norwich.