Cheryl is 61, the age where many did not expect her to be to dream about having more children. But that was the wish of the grandmother, who already had 17 grandchildren of her own. On top of that, she's just married to her 24-year-old husband, Quran McCain, in 2021.
The couple first met when Quran was only a teenager working at a Dairy Queen Shop in Rome, Georgia, in 2012. The store he worked at was managed by Chris, Cheryl's son.
The 15-year-old boy wasn't romantically interested in the woman back then and went on to date before having his "heart broken." The two reconnected in 2020 and were actually hitting it off. Things were smooth-sailing since then until Quran eventually proposed Cheryl in 2021.
Their wedding was live-streamed with more than 20k viewers as the two celebrated their big day, and Quran dyed his hair blonde for the occasion.
And they're looking forward to the next development like most happily married couples: expanding their family!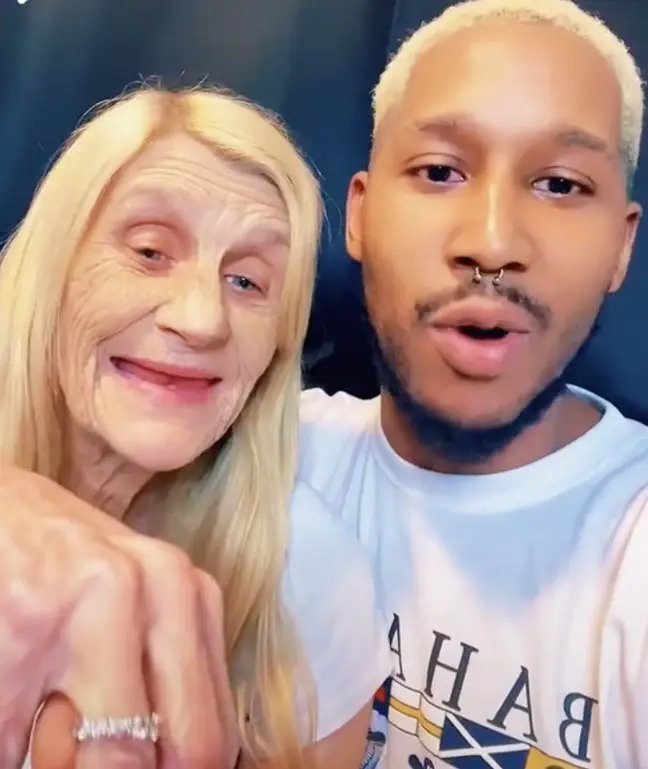 "He's always wanted children, and I want to be the mother to his child," said Chery. "Of course, because of my age, we'll have to get a surrogate or adopt, which we're looking into."
Cheryl has seven children, with the eldest being 41 and the youngest still older than Quran at 29. It also appeared that they've taken into the man with Cheryl's grandchildren calling Quran "pawpaw." Cheryl mentioned that her children promised to help her raise her baby if she ever gets one.
Their unusual relationship had become a sensation on TikTok, where people would constantly comment about their age gap.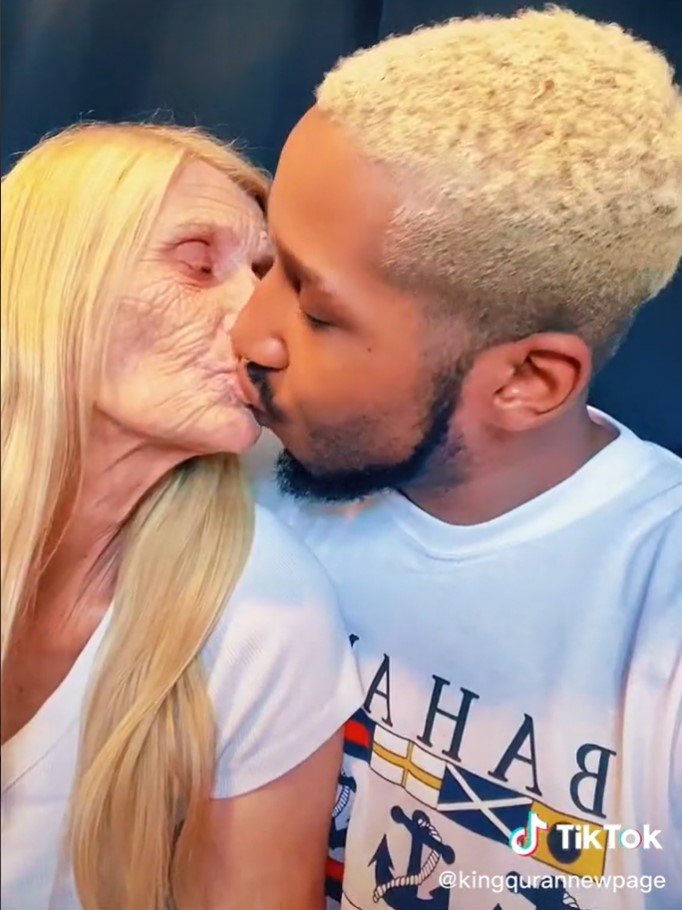 But their love was strong as the couple often make dancing clips and PDA moments on the platform. Quran spoke, "She is my wife. Till death do us part, we ain't going nowhere. Forever."
Cheryl was also gushing over the man in an interview with News 24, "We are so in sync, it's like I feel what he feels and vice versa."
"He is my soulmate, he genuinely makes me happy, and I make him happy. He is in tune with his emotions, which makes us so much closer, and it's what I love most about him. I said yes [to his proposal] because I felt it in my heart that there was an unbreakable connection."
Quran would kiss, hug, and flit with Cheryl in their TikTok clips while being open about their wish to have children, but criticisms often flood their comment sections. However, some had shown support and told them that they'd be "good parents" to their kids.
Age is just a number, they say. Right?