The Johnny Depp vs Amber Heard trial continues onto Heard's side of the story. The 36-year-old had taken the stand to share what kind of abuse she faced during the time they spent in their temporary home in Australia while Depp was filming 'Pirates 5.'
One of her claims was the shocking, graphic description of how Depp, amidst his intoxicated rage, shoved a liquor bottle into her. She claimed that she couldn't fight back and managed to walked out of the situation to tell the story.
"At some point he's on top of me, screaming I f**king hate you, you ruined my f**king life. I'm on the countertop, he had me by the neck and was on top of me. I'm looking into his eyes and I don't see him anymore. It wasn't him, it was black."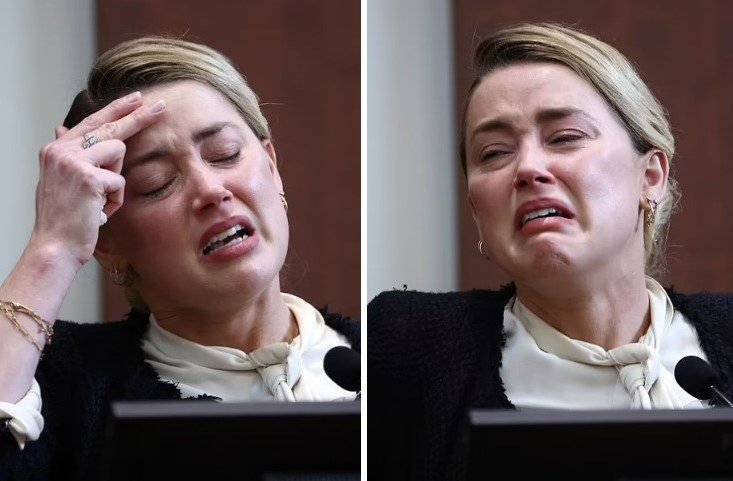 Reuters, AP
She continued her emotionally draining testimony, "I haven't been so scared in my life. He was looking at me. I was trying to get through to him, to say in some way it was me. Trying to get through to Johnny."
"My head was bashing against the back of the bar and I couldn't breathe. I remember trying to get up to tell him he was really hurting me. I couldn't breathe. I couldn't get through to him. I couldn't get up."

The fight spiraled out of control as she continued to describe how she ended up being assaulted by her ex-husband in the bar and shared details on what the situation was like.
"Next thing I remember I was bent over backwards on the bar, I was staring at the blue light. My back was on the countertop. I thought he was punching me. I felt this pressure on my pubic bone and I could feel his arm moving. It looked like he was punching me. I could just feel this pressure."
"I don't remember what I said, I just remember being really still, not wanting to move. I remember looking around the room, looking at all the broken bottles, broken glass and I remember not wanting to move because I didn't know if it was broken, I didn't know if the bottle that he had inside me was broken."
Pictures for evidence of the wreckage that was their residence post-fight was presented to the court.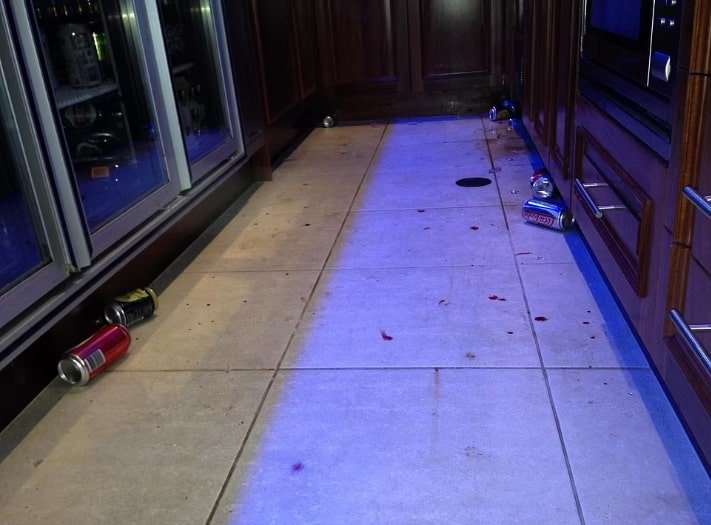 "I couldn't feel it, I didn't feel pain, I didn't feel anything," she continued. "I saw so much broken glass I didn't know if he would know if it was broken or not and I remember thinking please go I hope it's not broken. I don't know how that ended. I don't know how I got off the countertop."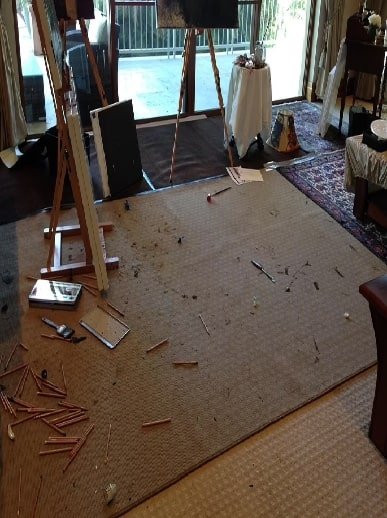 Heard testified that she vomited in the bathroom and "lost control" of her bladder as well as saw blood on the floor.
She remembered how the argument began with Depp taking around 8-10 MDMA pills, an amount she's "confirmed" with the actor himself. The 'Minamata' star was accusing his then-wife of cheating with her co-star in 'The Danish Girl,' Eddie Redmayne, thinking she was still working with Billy Bob Thornton.
Her story continued with Depp calling his team over, screaming over how "he'd been wh***d out." But Heard kept trying to communicate with the man.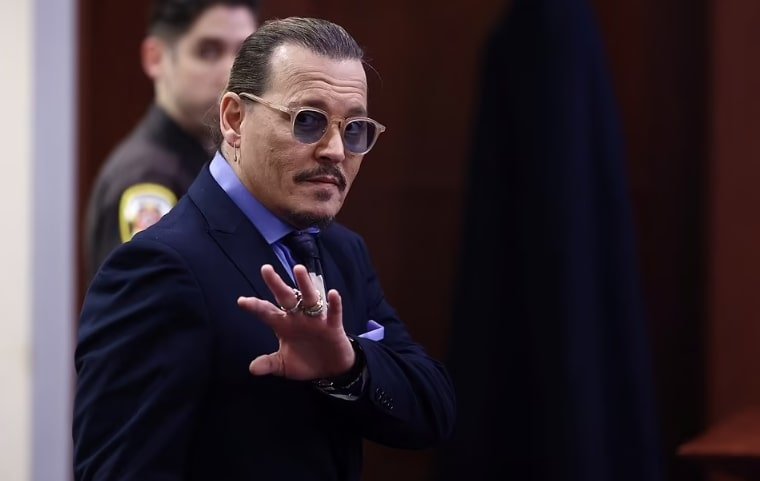 Reuters
"He has me up against the wall, he slams me hard, I hit my head hard. This is the wall next to the kitchenette. There were these fridges and I remember being slammed up against those. I remember pushing him off of me. The name calling, the wh**e, the slut the fat a**."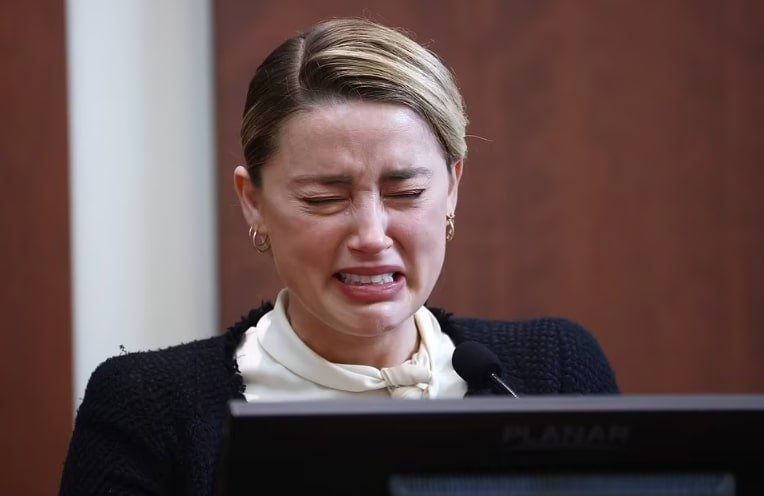 EPA
She continued, "He was squeezing my neck. It got really nasty. It went from no one likes you, everyone warned me about you. He said everyone had warned him about me and he wished he'd never married me. That no one liked me. At some point, I shoved him and he shoved me back. He said: Do you want to go little girl?"
Bottles were thrown and and at one point, he pointed a broken bottle on her face and threatened to carve up her face.
Among the pictures submitted were the blood trails that could be seen around the house, writings on the lampshade and the bathroom glass wall, allegedly by Depp.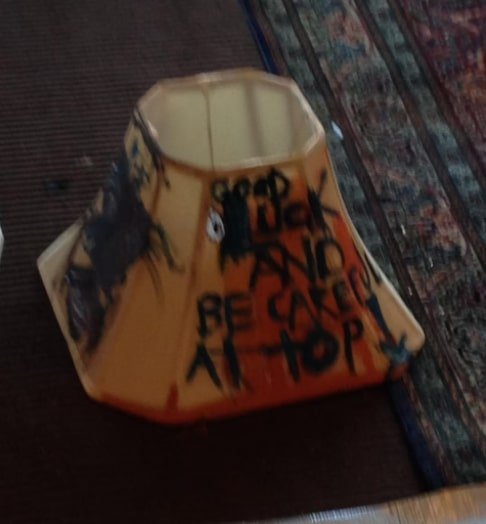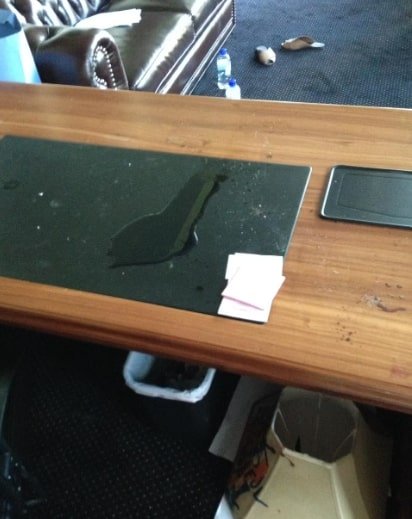 In another fight where her sister was present, she remembered the man yanking her hair and using the cast to hit her face. And at this moment, Depp was about to swing at her sister before she landed a blow, "square in the face."
"Johnny kind of looked stunned and laughed at me and lunged at me again and security stepped in between us and pulled Johnny away," she remembered.
She was yanked again by the hair to a neighboring apartment, leaving chunks of hair on the floor.
And during this fight in December 2015, she thought Depp was hitting her so badly she was going to die.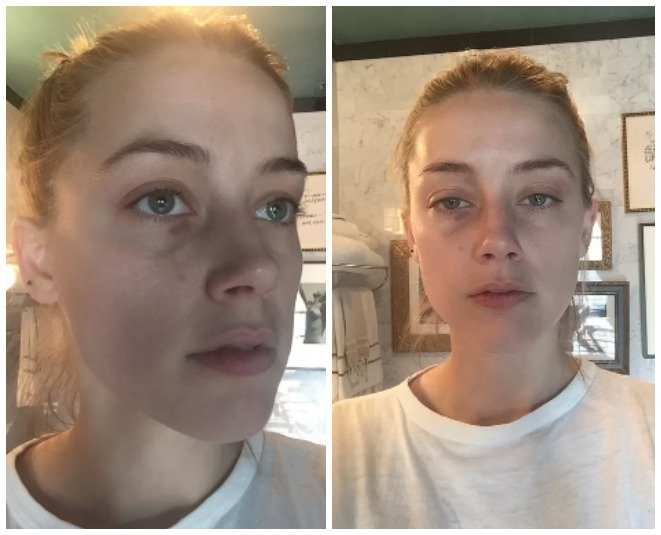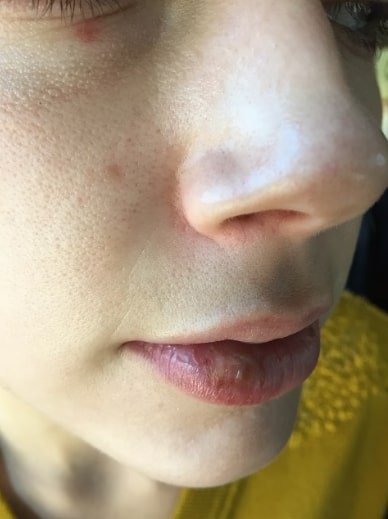 Depp's legal team had reacted to Heard's testimonies in the court and released a statement, dubbing her cross-examination as "the performance of her life."
Twitter