A 27-year-old met her untimely demise after being neglected proper medical care for her cervical cancer. Porsche McGregor-Sims was diagnosed with aggressive cervical cancer in April 2020 and passed away the next day. The aspiring model went to her GP with abdominal pain and bleeding in December 2019. The GP referred her to Dr. Peter Schlesinger, the gynecologist who later dismissed her concerns as hormonal problems.
Porsche, based in Portsmouth, was met with Dr. Peter Schlesinger who was a doctor locum at the Queen Alexandra Hospital.
Solent News
He reasoned there "seemed no benefit" to conduct physical examinations and dismissed it as "hormonal." He added that he might have done it if there was a "chaperone" in the room with her.
"If someone were in the room with me, I probably would have done. But we are all here today with the benefit of hindsight," the doctor explained himself.
Two months later, in March 2020, she returned to the hospital for antibiotics after going through two phone consultations.
Solent News
She was experiencing shortness of breath and was diagnosed with Covid. She returned to the hospital the next month as the antibiotics did not help her symptoms. Porsche went in for direct consultation at Westlands Medical Centre.
She was immediately rushed to Queen Alexandra Hospital on April 13 and was diagnosed with cervical cancer. The next day, the engaged woman passed away.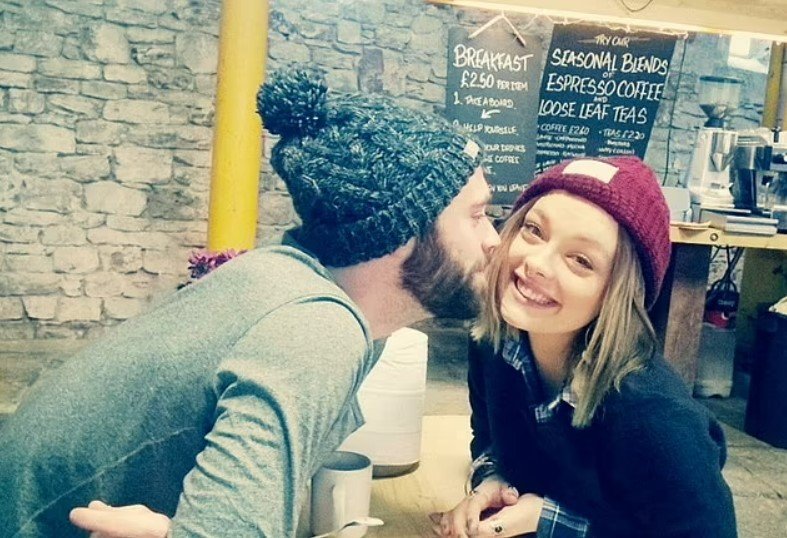 The coroner blamed the national guidelines that put women who might have the disease on hold for two weeks before they can meet a specialist as the cause of her death.
Solent News
"Porsche had advanced cervical cancer which is usually slow-growing and, as with most cancers, the earlier the diagnosis the better the outcome on the whole," said area Coroner Rosamund Rhodes-Kemp. "The only option was to do the priority referral. The two-week wait criteria is a national guideline. Four weeks [considering the Christmas break] is still quite fast."

Fiona Hawke, Porsche's mother, blamed the doctor, "You didn't do the most basic thing - give her an internal examination...one of the most simple and fundamental ways to assess someone for cervical cancer."
During the hearing, he admitted, "The fact I was wrong I apologize."
Porsche got her first smear in 2017 and the test reveals no cancerous cells.
Abnormalities were detected, however, no further actions were taken. She's only returned for abdominal pain and bleeding issues in December 2019. Then she had to wait for two weeks, which meant her next appointment was pushed back until January 2020.
Dr. Schlesinger explained that he took into consideration how Porsche stopped taking birth control injections a year before her visit. "Porsche had both bleeding between periods and post-coital bleeding (bleeding after intercourse)," said the man during the hearing.
"She also told me she had been on a contraceptive until around six months ago. She had had a normal smear test two years previously, and a scan [which showed] no abnormalities."

"I felt there were a number of potential causes to her pain. In view of the fact she had stopped her birth control, I suggested she take it again to see if the pain stopped. In light of her normal smear test and her age, I didn't think a vaginal examination was needed - there seemed to be no benefit."
"I was very sorry to hear she was diagnosed with advanced cervical cancer. This type of cancer is rare and is less likely to be picked up on smear tests."
Her family lamented their lost of Porsche.
Solent News
"Porsche always had a sense of joy and vibrancy about her - she shined so brightly, and I don't think we really appreciated that until we heard she was gone," said her mom. "She was willing to see the good in everything and everyone; she was a lovely person, and losing her is like having the sun burn out."