The marriage of children under the age of 15 is deemed illegal in the majority of the world, but in some parts of the world, especially rural areas, girls like Parwana Malik are a common case to see. Parwana is a 9-year-old who was recently rescued by a US-based organization, Too Young To Wed, from the clutch of the 55-year-old man that bought her for the price of £1,600.
Since the Taliban took hold of the government, Afghanistan has been on the brink of economic collapse as countries stopped sending humanitarian aids.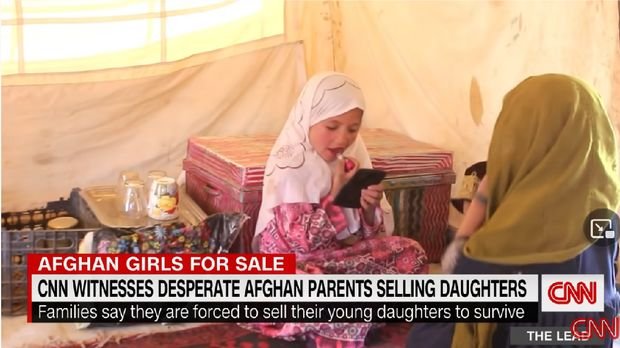 Twenty-four female senators of the US are urging President Joe Biden to finally take action from their 'disengagement' to stop the barbaric practice.
Getty Images
Parwana Malik, the 9-year-old girl that was mentioned earlier, was sold after her parents were unable to find a solution to feed their family of eight. Parwana herself was able to tell what happened and told CNN, "My father has sold me because we don't have bread, rice, or flour. He has sold me to an old man."
After scrambling around for help to no avail, her father, Abdul Malik, finally decided to marry her to Qorban, a stranger, in exchange for land, sheep, and cash worth only £1,600.
There are many girls barely ten years old going through experiences like her. Magul, 10, was forced into a marriage with a 77-year-old man for 200,000 Afghanis or about £1,600.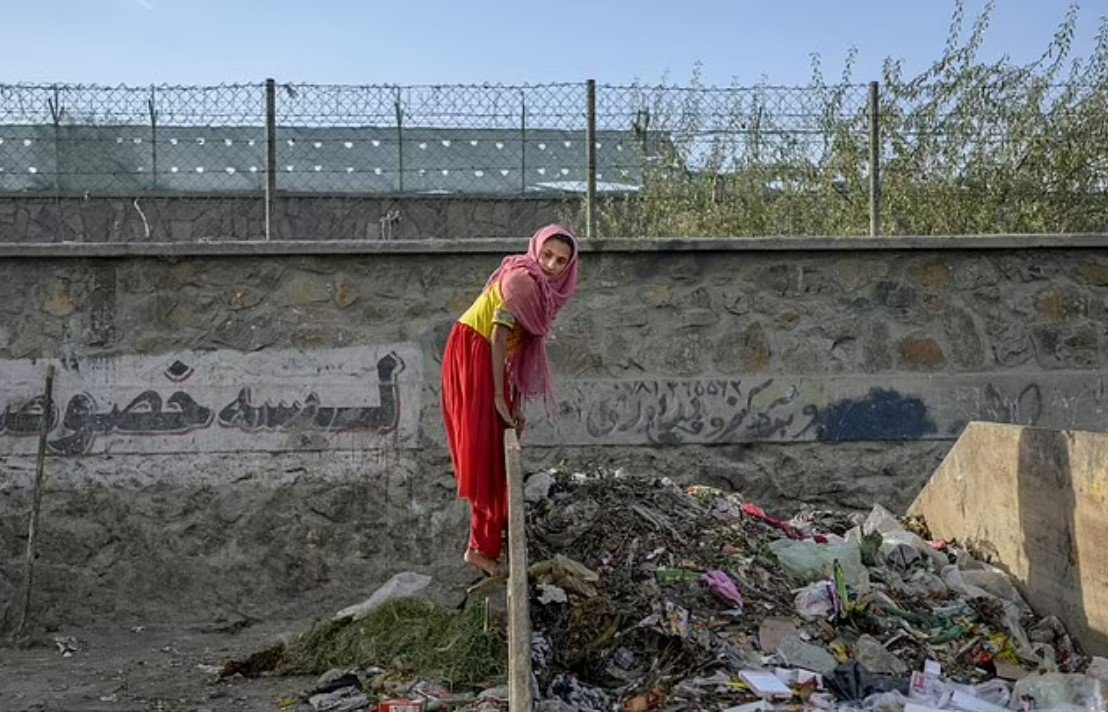 Getty Images
Magul cried out, "I really don't want him. If they make me go, I will kill myself. I don't want to leave my parents."
Both Magul and Parwana have been rescued by the organization and are getting humanitarian help. But Magul's father, Ibrahim, has been dragged by the unnamed buyer to a Taliban-run prison because he couldn't return the money back.
Parwana and her family were driven out of the temporary tents they were living in away to a safer place and a home. It was the first place they could really call home. But Parwana's 12-year-old sister has been sold months ago to keep the family fed.
Sens. Shelley Capito and Dianne Feinstein wrote a letter last month, "American disengagement from Afghanistan puts at risk hard-won gains for Afghan women and girls."
Rex, Getty Images
The letter continues, "Women and girls are now suffering the predations of a Taliban regime with a track record of brutalizing, isolating, and denying them life and liberty. Taliban leaders who promised that women would be treated well under the new government are not upholding those commitments."
UNOCHA head Isabelle Moussard Carlsen spoke in favor, "By not releasing the (development) funds that they are holding from the Taliban government, it's the vulnerable, it's the poor, it's these young girls who are suffering. "

Parwana spent two weeks with Qorban before she was reunited back with her family.
"I am really happy. They rid me of my husband and my husband is old," she happily told CNN. When Abdul handed her over reluctantly, he told Qorban, "This is your bride. Please take care of her. You are responsible for her now, please don't beat her."
When asked for his comments, Qorban said, "[Parwana] was cheap, and her father was very poor and he needs money,' he told CNN. 'She will be working in my home. I won't beat her. I will treat her like a family member. I will be kind."
But the same energy was not heard from Abdul's recount, "The old man told me, 'I'm paying for the girl. It's none of your business what I'm doing with her, that's my business.'"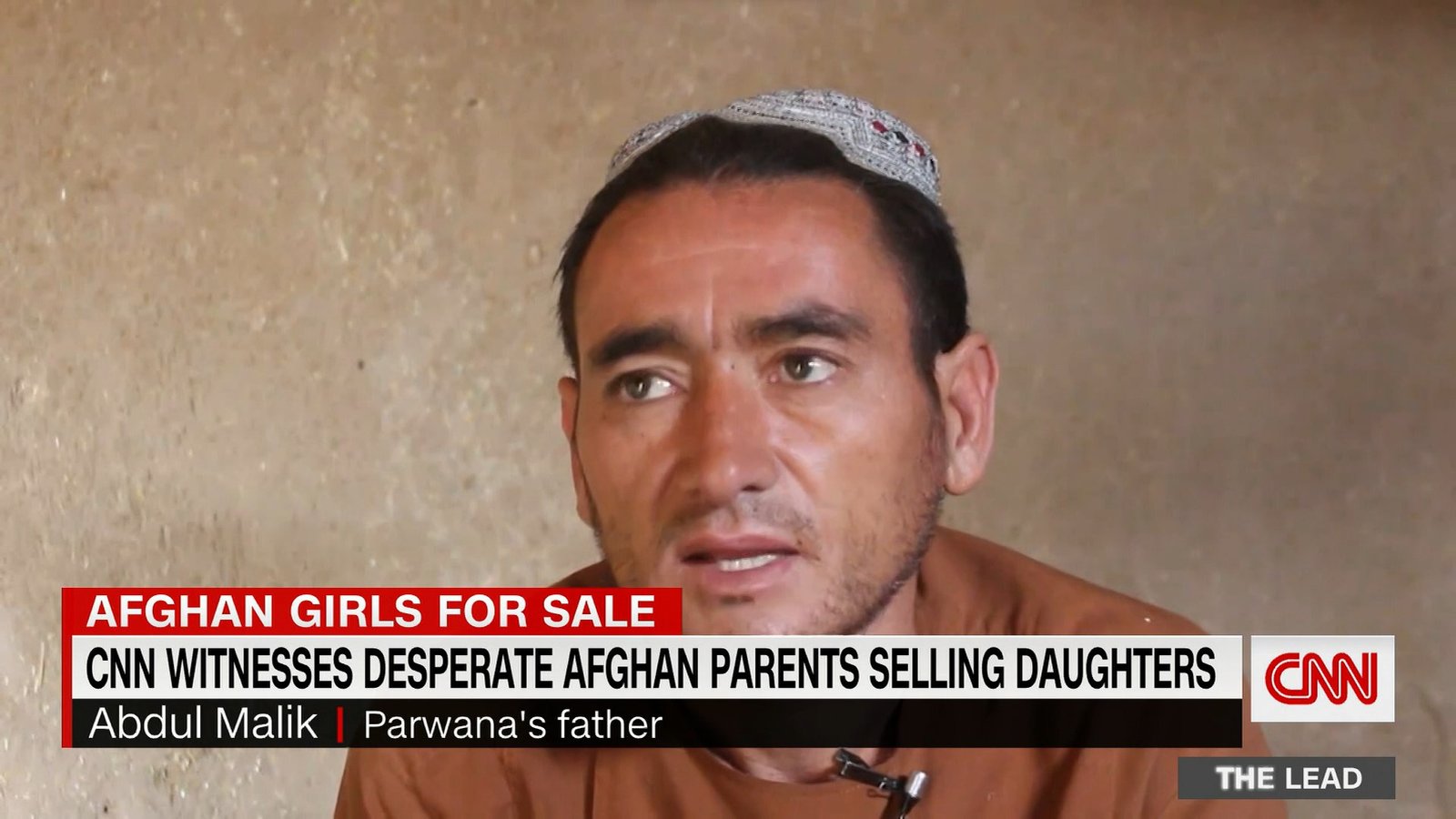 "As I can see, we don't have a future - our future is destroyed. I will have to sell another daughter if my financial situation doesn't improve - probably the two-year-old," Abdul explained his desperation in keeping his family members alive.
Over 3.5 million girls went to secondary school last year, but all those achievements may have gone down the drain with the ban on education for girls, and women are not allowed to leave their houses without a male chaperone.
A family of nine from Ghor province sold two of their daughters for £800 each as the father has been rendered disabled.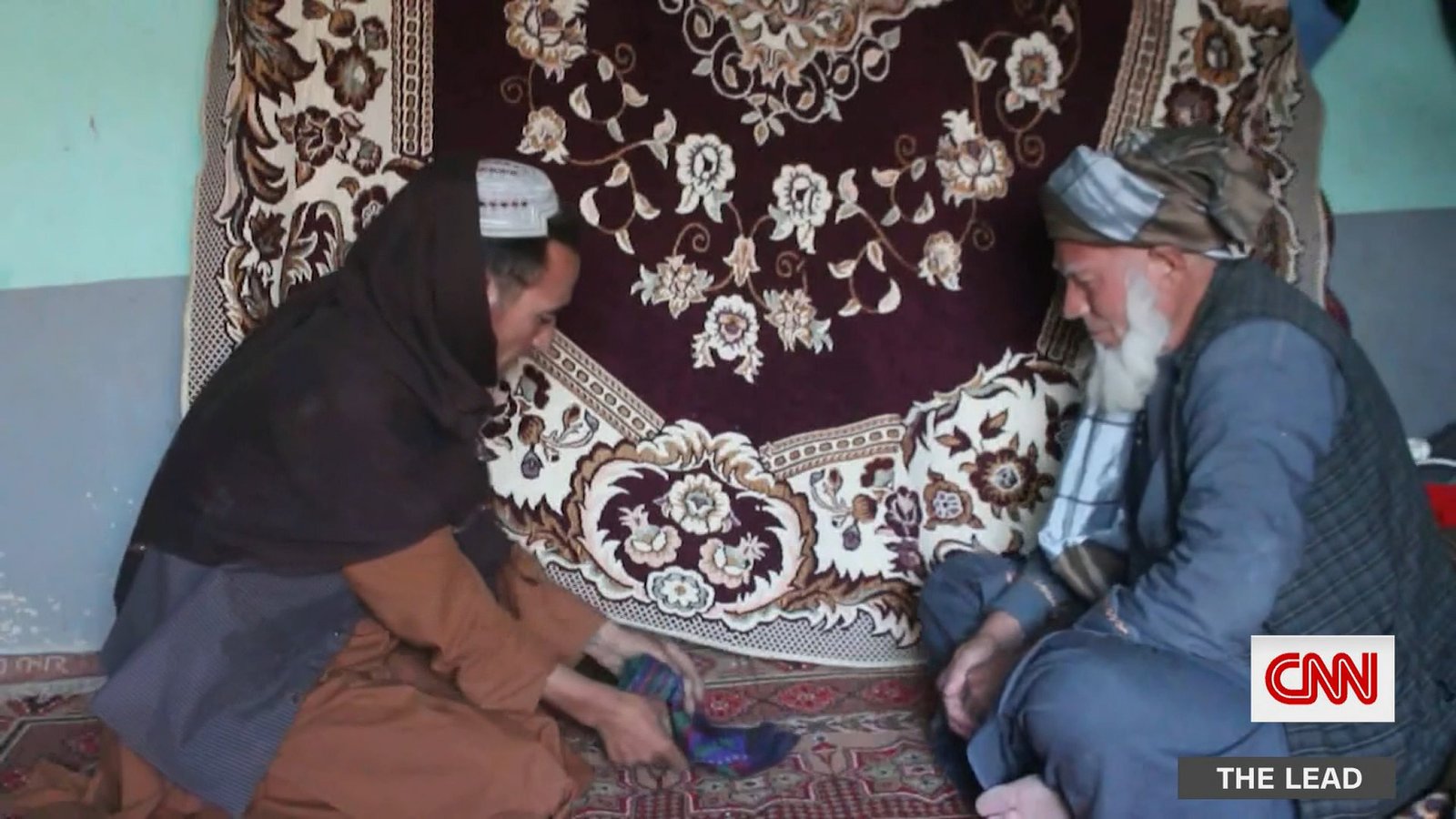 The four-year-old girl was able to grasp the situation, "Because we are a poor family and we don't have food to eat."
The grandmother of the family, Rokshana, said, "If we have food and there is someone to help us, we would never do this. We don't have any choice."
Prices of basic goods have risen up exponentially ever since the Taliban ruled. The currency value fell with countries pulling out one after another.
The director of the women's rights division at Human Rights Watch call this event 'cataclysmic' and attributed the ban on education for girls a factor in the increase of marrying off underage girls.