Love doesn't make sense, nor is it rational, but that's what gives meaning to the word love. It's not a relationship based on mutual benefits, nor is it profitable, else it would've been referred to as a business contract or partnership.
Love changes your perspective on the whole universe, and artist Muhammed Salah loves to put that in his illustrations. We love the magical way the award-winning art director colors his work, frequently with splatters of stars, a recurring theme.

These are our 20 favorites from the man's works. Make sure to check out his Instagram page, and if you love these, you can hang one in your living room by grabbing a print for yourself!

"I want to touch your heart and keep that piece of you with me."
"Soul, in tune."
muhammedsalah_ -Via
"I close my eyes and hug you in my mind."
"Be with someone who wants to see you grow."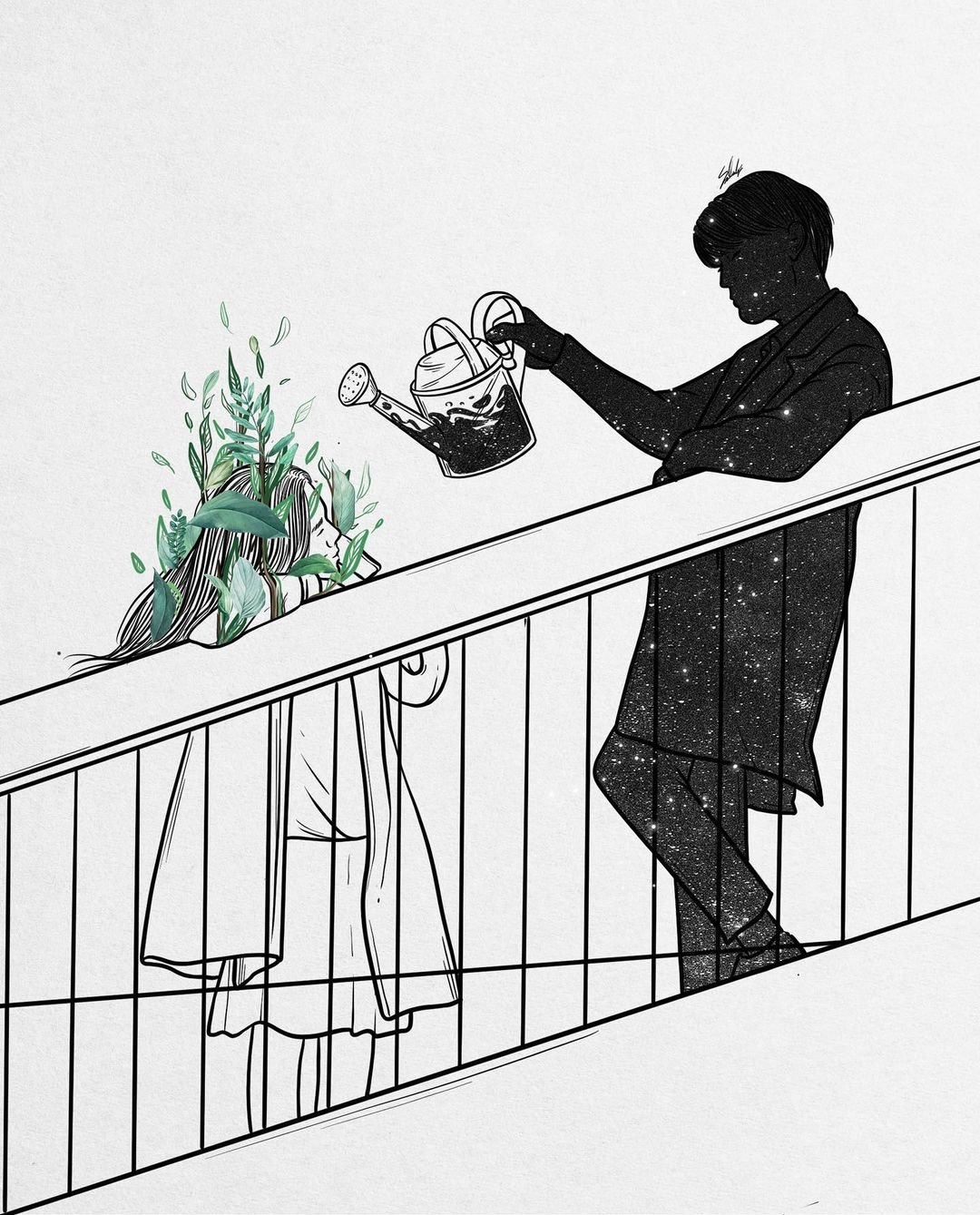 muhammedsalah_ -Via
"Love needed."
"A single hug from the right person is sometimes all you need to melt the stress away."
"I believe in the immeasurable power of love, that true love can endure any circumstance and reach any distance."
muhammedsalah_ -Via
"The missing piece to your soul."
muhammedsalah_ -Via
"Be someone's moon on a dark, hopeless night."
muhammedsalah_ -Via
"The "I've missed you so much" hug."
muhammedsalah_ -Via
"Choose the way that will bring you peace and happiness to your soul."
"Some people touch your soul in a way that changes you for the better."
muhammedsalah_ -Via
"There is no better place than yours."
muhammedsalah_ -Via
"The word "love" only becomes special because of him."
"These nameless, short moments with you..."
muhammedsalah_ -Via
"That someone who needs little words to understand how you feel."
muhammedsalah_ -Via
"Your soulmate is someone who emotionally encourages you to self-discovery."
"Hugs are so underrated, especially when they can make one feel so safe."
muhammedsalah_ -Via
A hug from him is all you need.
"Someone who never stops believing, supporting, and caring for you."