Some people really don't know the limit when it comes to being addicted to Instagram. An influencer who goes by the username jayne_riveraa shared a few insensitive, and perhaps even rude, selfies on her page that got her slammed as 'trashy' and 'disgusting.'
The woman was posing in front of her father's open casket for her social media.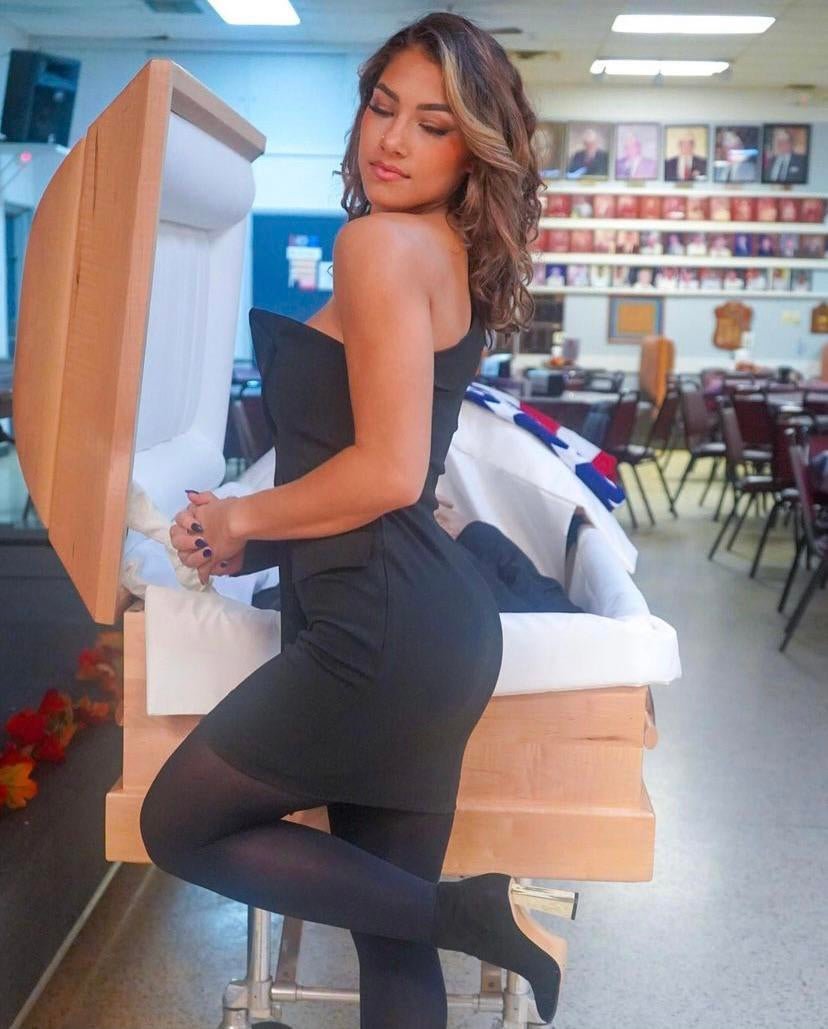 Jayne was dressed very fancily for the funeral. She has a black mini dress with a plunging neckline above the buttons that hold it together. One of her shoulders was exposed, black thighs adorned her legs as she finished her look with a pair of heels. Her makeup and hair were done.
There's a time and place for everything and this isn't one for this type of post.
Her Instagram post was shared on the 'Cringetopic' subreddit, earning more than 17k upvotes for being cringeworthy.
"Instagram thot uses her dads funeral and coffin as a backdrop for her latest photoshoot," wrote the person who shared her post.
Many were in disbelief with her actions, with one writing, "The narcissism is unreal."
Another criticized, "You know how a full-blown addict could eff up their parent's funeral by using right before the event and making a fool of themselves? Here, we have an addict — a dopamine addict. The vessel of choice is social media."

"This b**** can't even honor her own father, who fought for her country. It's not just trashy, it's disgraceful," wrote another.
"Trashy. These clout chasers are stooping to new lows. I also want to know what kind of people photograph this garbage. Why would you agree to take photos of someone in this type of situation."
Another user added, "On the one hand, she has to be a despicable human being, on the other hand, her dad probably raised her and is at least 50% responsible."
Her account has since been gone after her latest selfies at the funeral was under fire.
reddit -Via