Vista Wife has led a fascinating life with her husband since three years ago - they're both swingers and sleep with other couples to improve their intimacy. The 29-year-old got married to her teenage sweetheart at the age of 16, and they've been together for seven years when her husband suggested the lifestyle. Now, she's an active ambassador and often talks about it on her social media.
The 29-year-old mom says that she's been leading a swinger lifestyle with her husband since 3 years ago.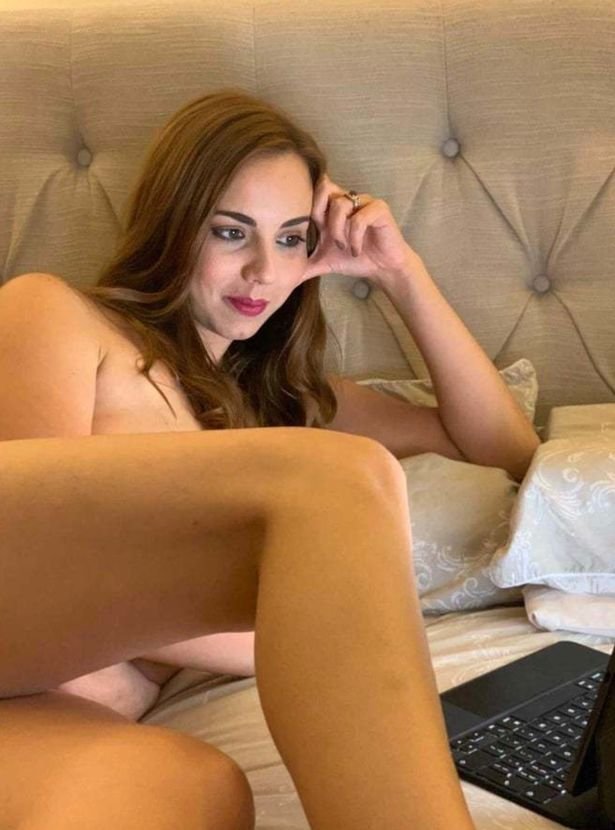 Vista Wife
She shares that she's been working on her OnlyFans page to fund her website, Vistawife.com. The site actually went live just a week ago, and it contains articles that are helpful for singles and couples to learn about a swinger lifestyle.
Vista Wife told Daily Star, "It's suited for couples and singles who are considering getting into the swinging lifestyle. It's packed full of information that runs through your mind when you think of having more in the bedroom."
She added, "Many of the articles cover the Dos and Don'ts when you start swinging and also how to handle emotions and even approaching the topic with your partner."
Vista Wife
She and her husband shared some of their main tips, "Don't ever do this to fix your marriage; it just won't work."
"You need to be in a solid relationship. If one of you isn't 100% into it, then it won't work either, and that's where jealousy would come into it."
RealVistaWife
"The message we really want to put out there is that it is okay to always want more," explains the couple.
RealVistaWife -Via
Vista shared that she met her husband when they were 16 and 17. Soon, they welcomed their first child and have been married for 10 years now. It was her husband who started suggesting the swinging lifestyle and three years later, she was happy to teach others about it.
She reassured people, "There is no shame in wanting more in the bedroom whatsoever."
Are singles really needed in the #Swinging #community? pic.twitter.com/sOT7Lw58tL

— Vista Wife (@RealVistaWife) October 19, 2021
Her first experience wasn't very smooth either, but things got better soon after that.
RealVistaWife -Via
Vista shared, "I hadn't been with anyone since my husband, so it was a shock to the system. But once everything starts, everything else goes away, and the moment takes over."
As happy as she is, her new lifestyle change appeared to be unacceptable to her best friend. Vista recalled, "My best friend, who I've known since I was five, decided to stop speaking to me. That was very difficult for me to get over. I was geared up for nasty comments from strangers online, but not that."
It's true #marriage #swingers pic.twitter.com/FFOkmKI4Ys

— Vista Wife (@RealVistaWife) October 6, 2021