Madonna's eldest daughter has been making a name for herself while going against normalized standards of beauty. Recently, she's also made an appearance on the prestigious red carpet of Met Gala 2021 in a hot pink dress, flashing her armpit that is not shaved at all.
But the 24-year-old has received many unsavory comments from people who disprove her body choices, and the model decided to address the hate on her social media.
Lola made an appearance in this red piece adorned with sparkles from top to bottom by Jeremy Scott from Moschino.
lourdesleon -Via
The model strikes a few poses for the camera at the event. Not long after, Rihanna's Savage x Fenty Volume 3 show aired on Amazon Prime. Lourdes shared some teasing pictures on her account in dark green two-piece underwear.
The show has been praised for its inclusivity that features men and women of all sizes, including Lourdes Leon, who's open about her choice for not shaving.
But the model decided that she's had enough after her walking for Versace during Milan's Fashion Week.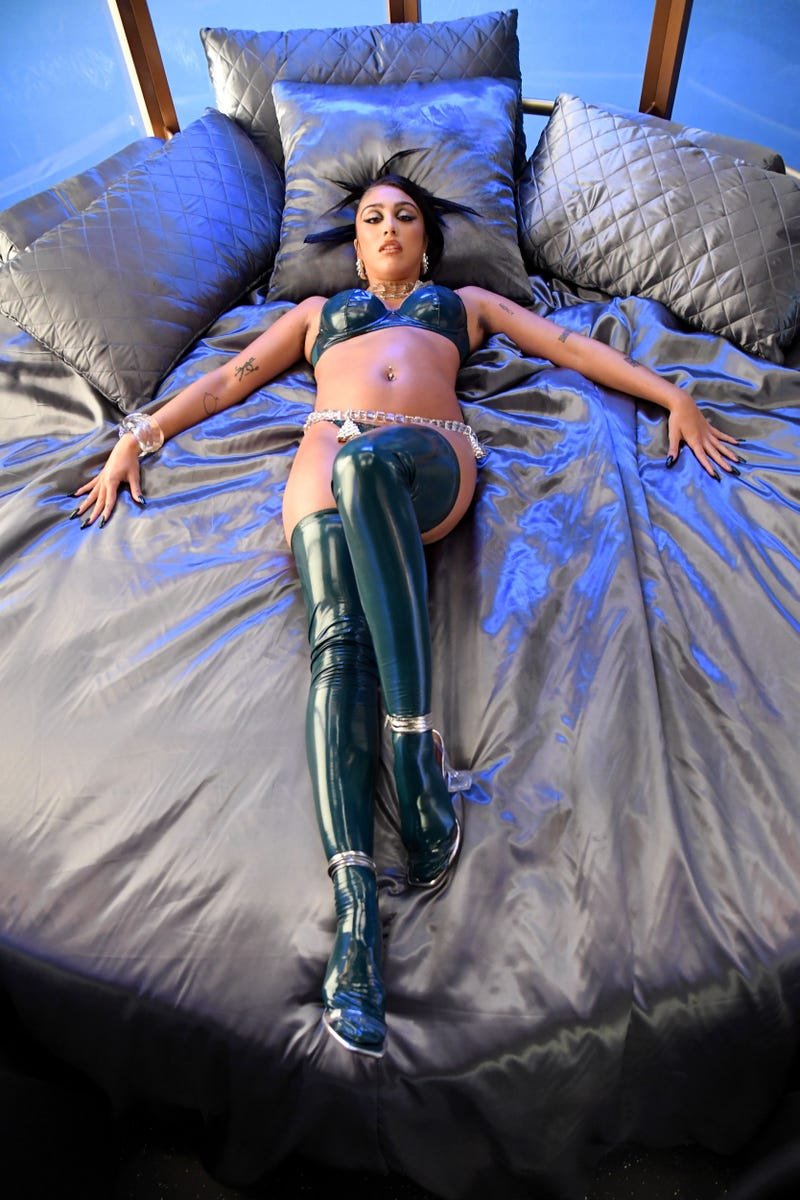 Getty Images
Madonna's eldest daughter is recently getting back to the modeling world, making multiple appearances on the catwalk during fashion week, with Milan's Fashion Week being her most recent appearance.
Lourdes appeared in disco silver with makeup that was considered most hip in the '80s. She walked with confidence and was unbothered by how she didn't have your typical supermodel standard.
Getty Images
She wrote in her post, "Normalize not discussing a woman's body period! THINK before you make insensitive, misogynistic comments!"
Getty Images
A number of pens came to praise Lourdes for always being vocal about the topic, "What you're doing is stripping power off the patriarchy - it never comes without a punishment."
Another agrees, "F$&k them you do what makes you happy!"
"Good for you, there are a lot of ignorant people with no sense of decorum and manners," reads another comment.