You never know when an opportunity that came to you can turn into a side hustle. Nikki Fox shares on TikTok how she earned $100 easily by fulfilling the request of a man that slides into her DM. Truth to be told, it was a bizarre one that could've been dismissed as a creep, but seeing as she was offered money, she decided to give it a try. There's no actual harm being done, and we should never kink-shame people, right?
She shared how being mean had allowed her to pay her bills one time.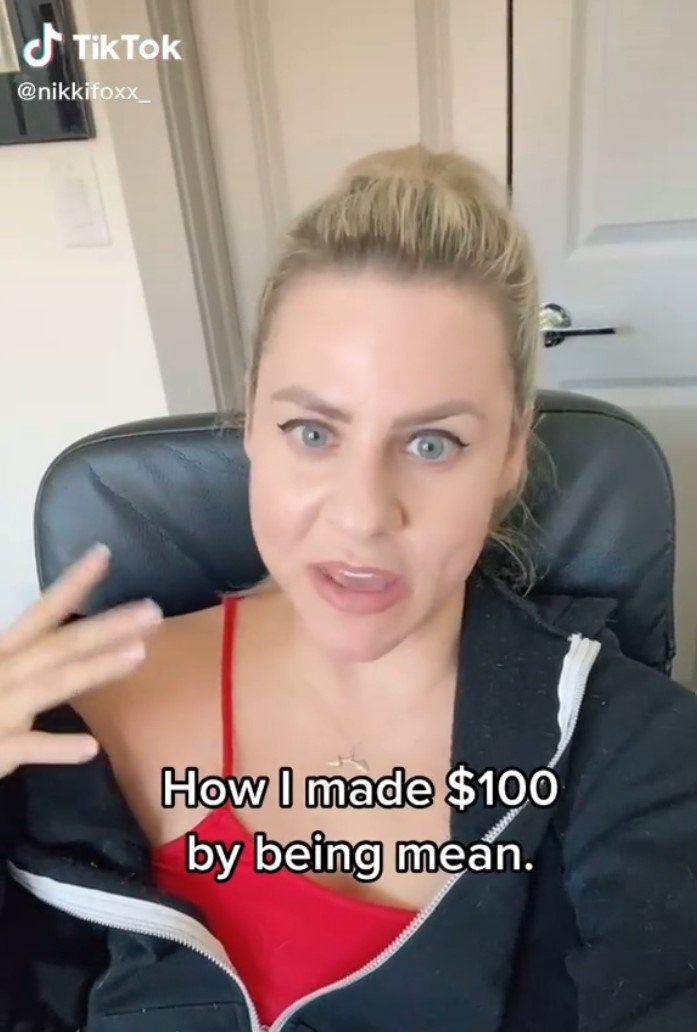 She started her story, "This guy hits me up on Instagram and says that he wants to pay one of my bills; all I have to do in return is to degrade him and call him stupid."
The request, as shocking as it was, did not turn her away since the offer was pretty tempting. She shared screenshots of their conversation where she called him names and insulted him. Basically, all the things that would've labeled you as a jerk.
"Being mean does not come easy to me but I tried to play along," she continued.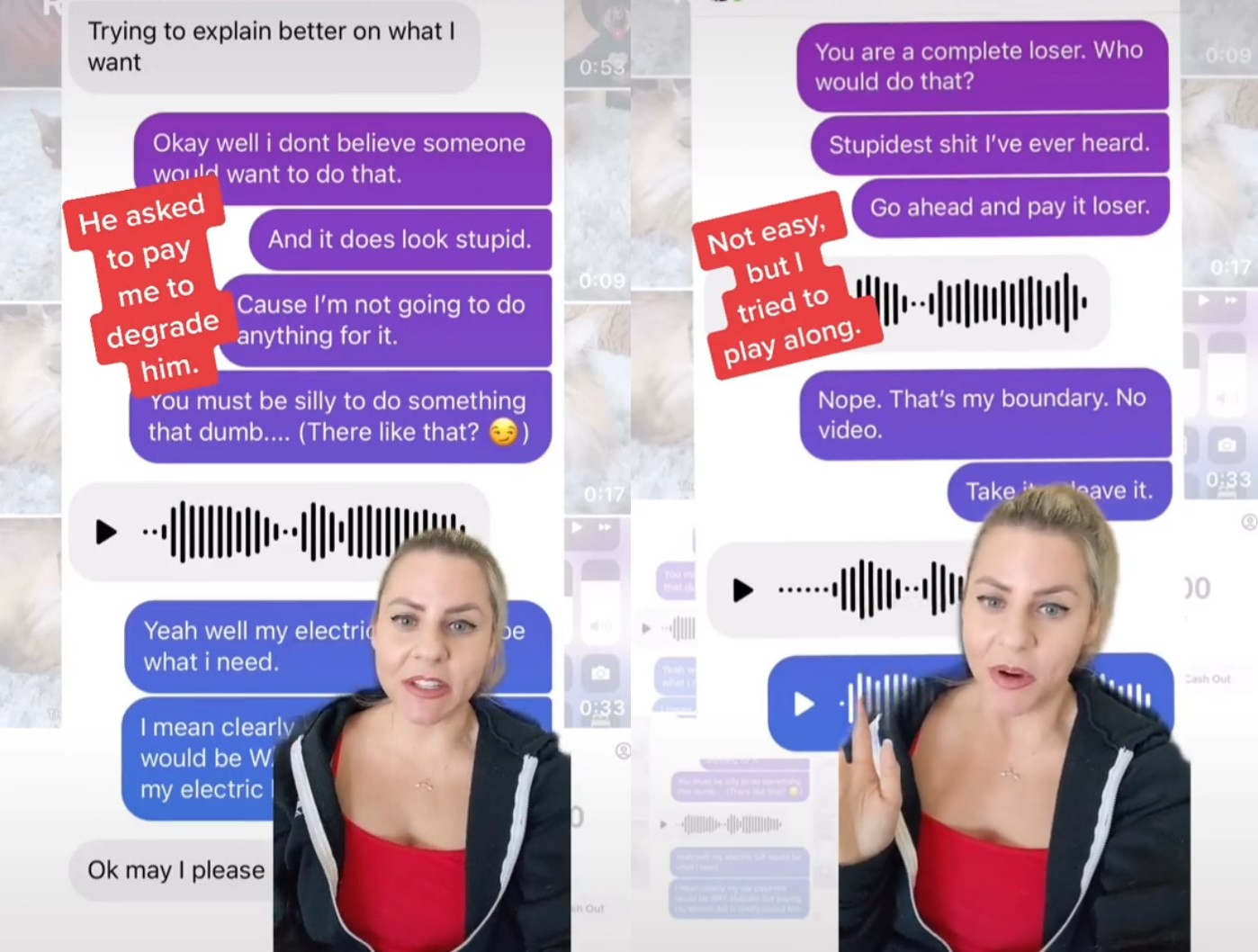 "I called him a loser and put up a boundary that said absolutely no video, which he was fine with."
She continued with the details of their agreement, "I did agree to send a short audio clip of me calling him pathetic and demanding that he paid my bills immediately."
"Apparently, I was really good at it because he asked me if he could pay another one of my bills," she added with a screenshot of $100 freshly credited to her account.
She imparted an essential message to people, "So check your DMs; there's a lot of f***ing weird people out there."
She jokingly commented later, "Gotta practice being mean now..."
People were hilariously commenting how they wish they could work full-time, degrading and insulting people. With all the stress that comes in this life, it would seriously make a great side hustle.
One wrote, "Why don't I have this job? It'd be perfect for me."
Another wrote, "How... How do I get this to happen to me?"
The video has almost 70k views now. Watch her tell her story of getting paid for degrading a man below!