22-year-old Lil Nas X has just took over the internet with his 'Montero' promotional pictures. The rapper hilariously held a photoshoot in the backyard of a venue where his 'baby shower' in being held. But 'pregnant' Lil Nas X couldn't see a single one of his guests attending it. That didn't stop him from taking fabulous pictures on his own as the man let his sea blue cardigan drapes over his shoulder and shows off his 'baby bump.'
Slightly disappointed, but nothing can't be solved with delicious cupcakes.
lilnasx -Via
lilnasx -Via
Lil Nas X, born named Montero Lamar Hill, held a symbolic baby shower for the baby that is 'Montero,' his newest album. He paired his blue-based, multicolored cardigan with a pair of white pants,
He has been keeping up with his pregnancy announcement for a while now, starting with a series of pregnant men emojis in an Instagram post.
In one of the preview videos, Lil Nas X walked excitingly into the venue with his eyes blindfolded. Alas, there was no one there to greet him.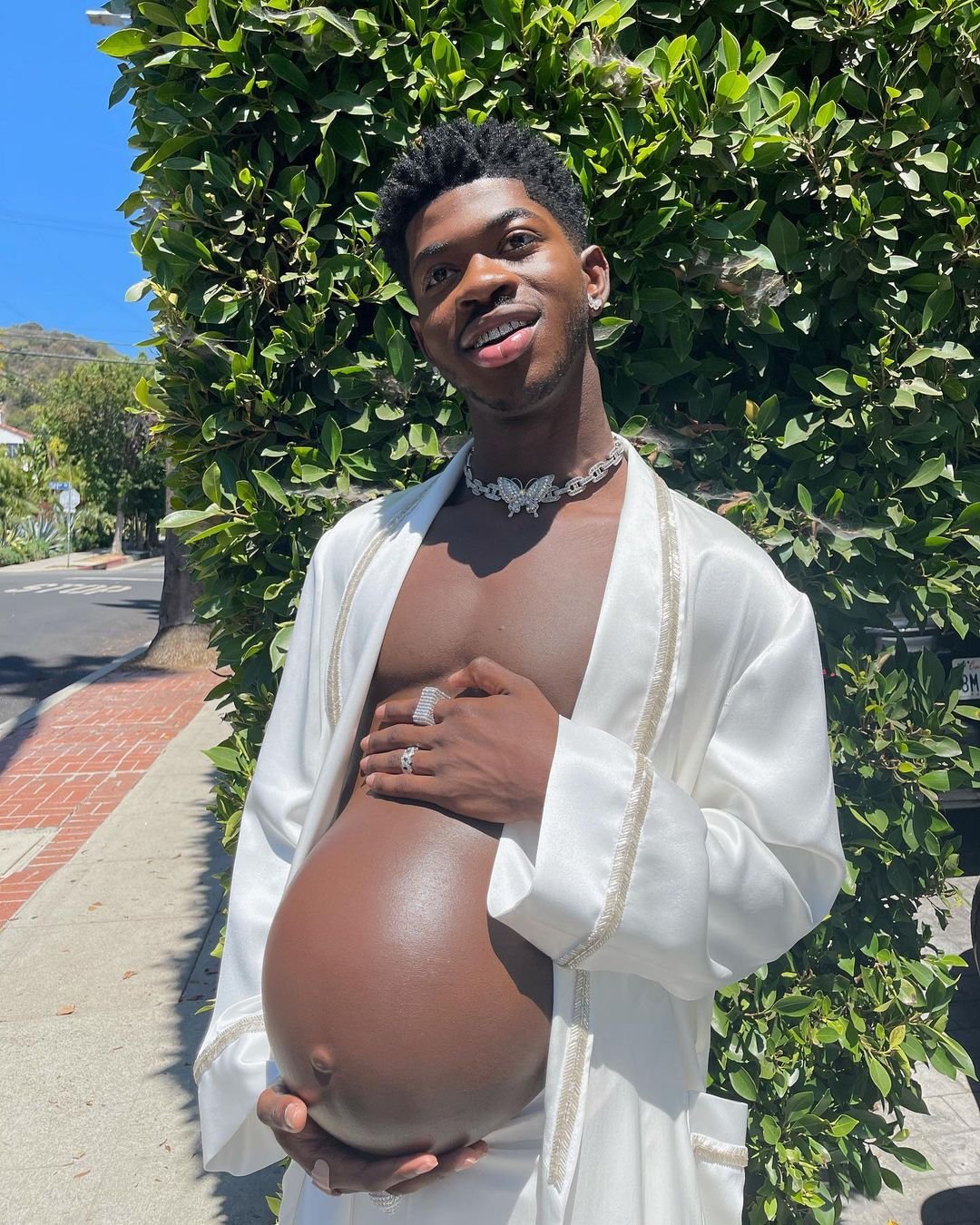 lilnasx -Via
He wrote jokingly in the caption how he "spent hours setting up for my baby shower and no one showed up :("
The video pans to show the names of the people who left him gifts but were nowhere to be seen. They were Miley Cyrus, Doja Cat, and Elton John, people who used to collab and work with him.
And even teased people about how he got his baby shower gift early on Twitter!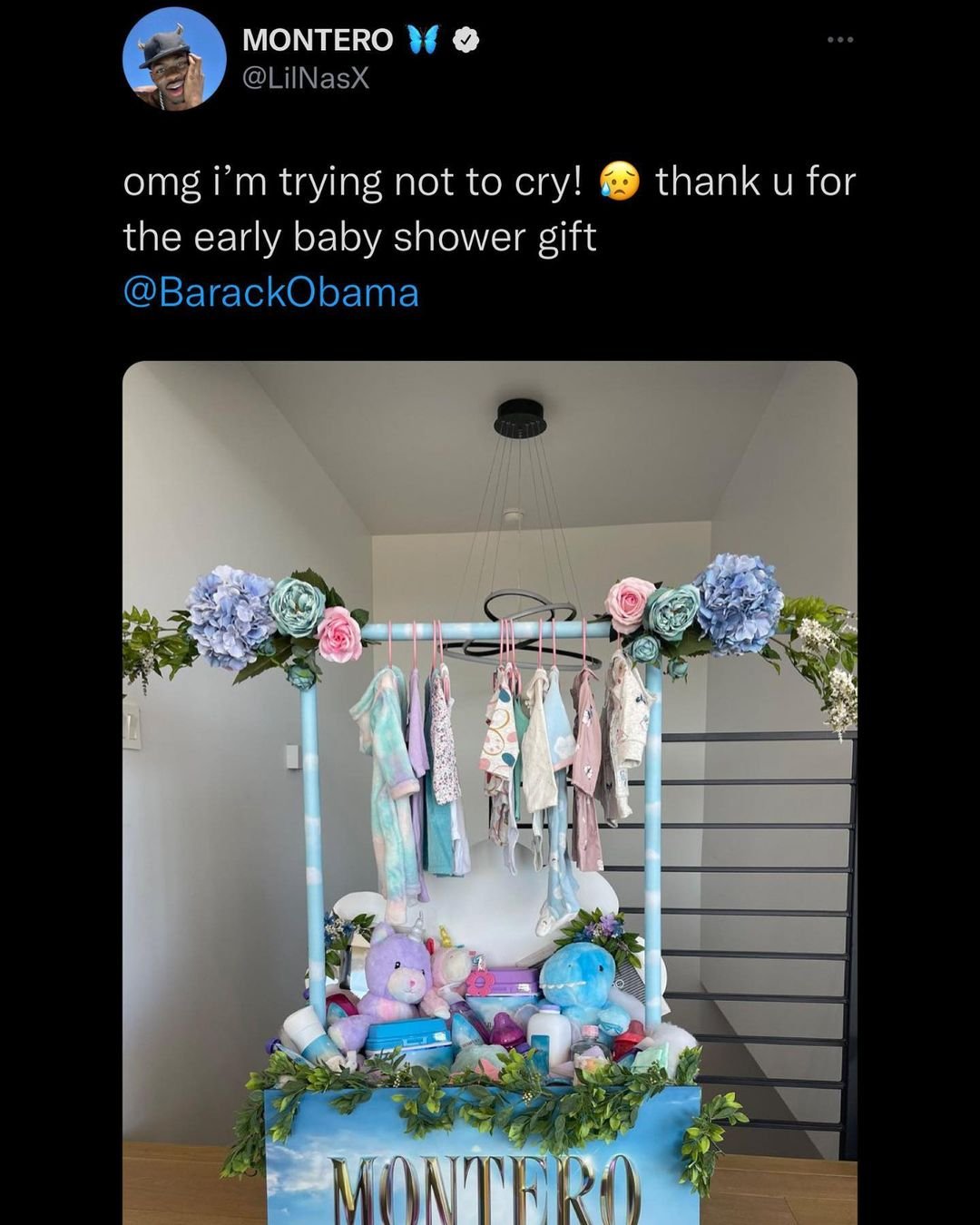 lilnasx -Via
Lil Nas X, busy preparing for his new album, was seen managing to spend time hanging out with friends.
lilnasx -Via
Lil Nas X, in a matching beige jacket and pants, was spotted going out for dinner with his friends.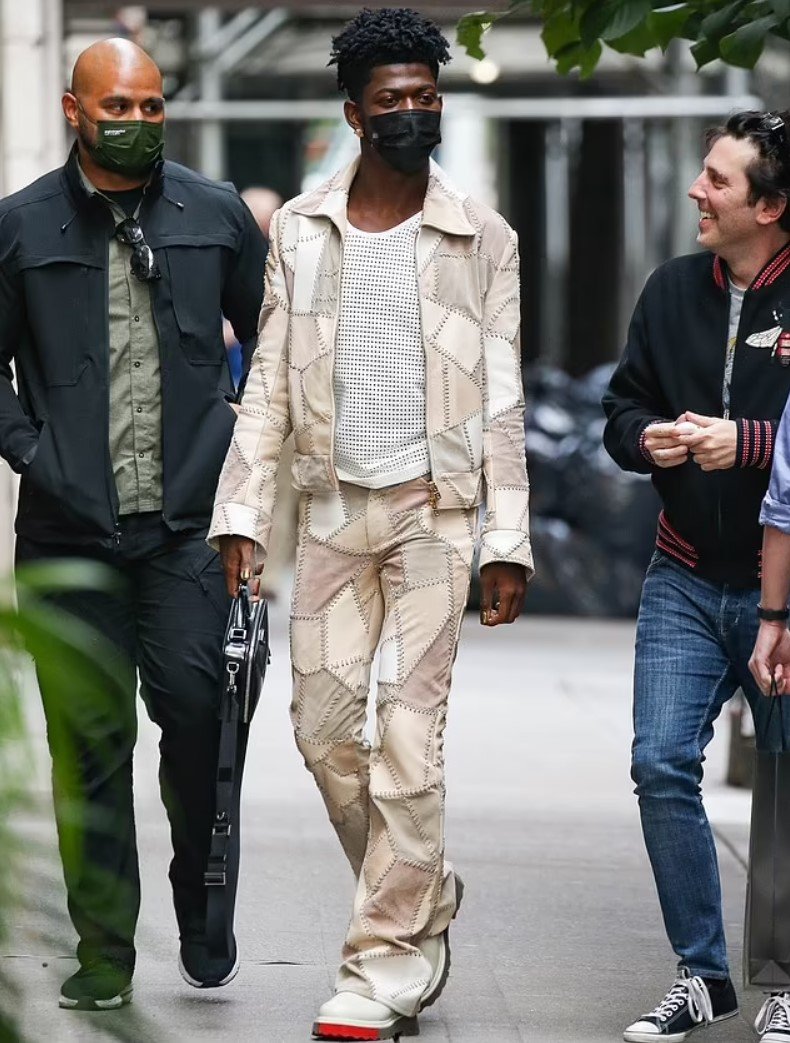 Backgrid
'Montero' is out now!
lilnasx -Via