A 23-year-old Afghan woman's plea has gone viral, tugging at the heartstrings of many who were refreshed on what's happening in Afghanistan. It has not gotten better, as the anonymous woman points out. The Taliban takes over the country, limiting communications for their residents while the women are being treated very harshly. Masih Alinejad, a human activist who's vocal about women's rights, shared the 45-second clip.
Currently at more than 2 million views, she is making the bad situation clear to many out here.
khaledhosseini -Via
"We don't count because we were born in Afghanistan," she cried. "I cannot help crying."
Taliban first took over the country from 1996-2001, before the army led by the US kicked them out. For the past 20 years, the nightmare continued for the residents of the country, and it's particularly harsh for women and children.
"No one cares about us," said the woman who wishes to remain unidentified to protect her safety.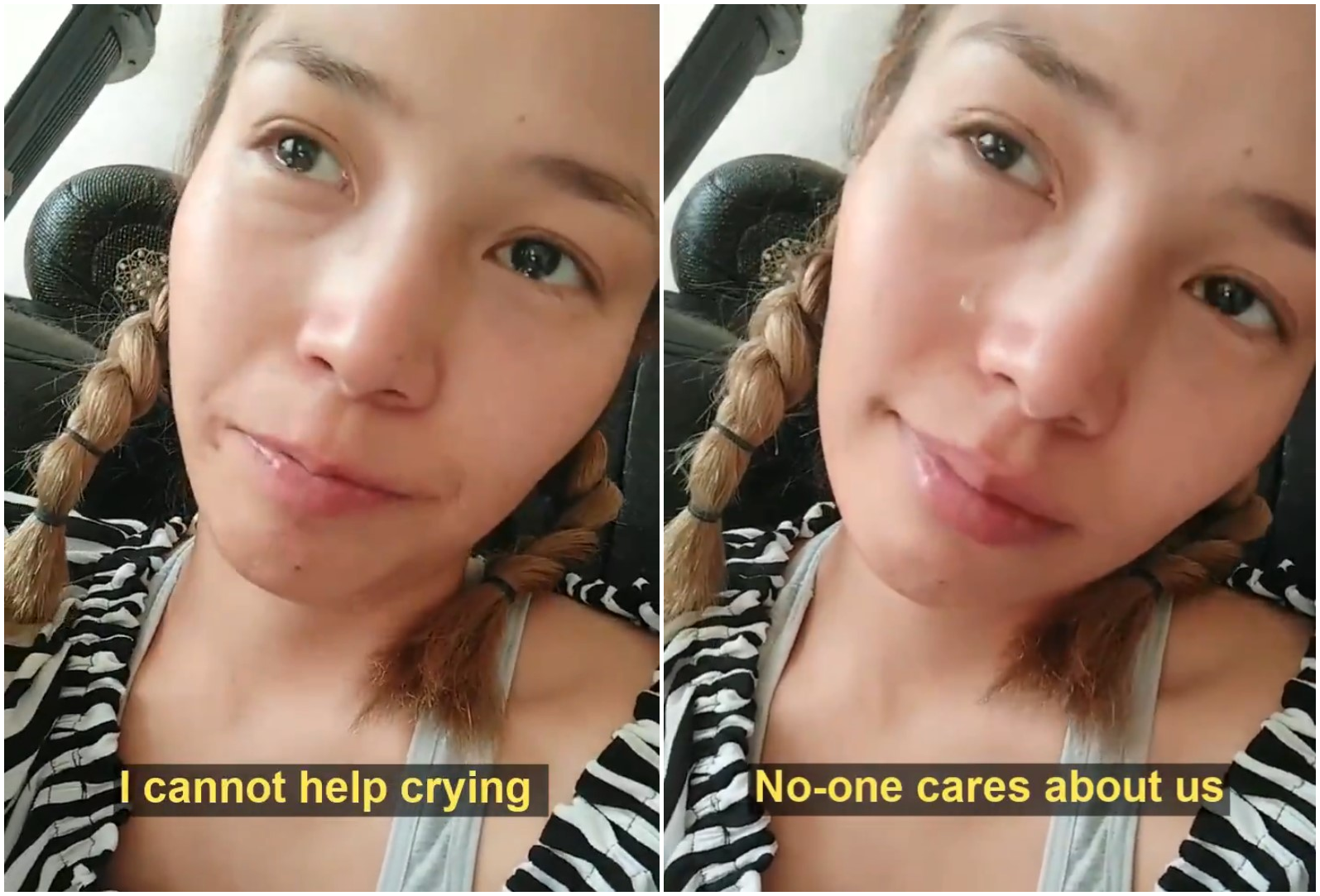 khaledhosseini -Via
The Taliban rule is stringent and bans women from receiving education and requires them to be completely covered. Commenting on the situation on the very same day the video was up and went viral is António Guterres, the Secretary-General of United Nations.
"Afghanistan is spinning out of control," the man stated. He also feels "deeply disturbed by early indications that the Taliban are imposing severe restrictions on human rights in the areas under their control, particularly targeting women and journalists."
The hard-fought rights for women "are being ripped away from them" and it's just heartbreaking to watch.
"We do not count because we were born in Afghanistan . . . We'll die slowly in history." I am heartbroken. The women & girls of Afghanistan have been abandoned. What of their dreams, hopes? The rights they have fought two decades for? #PrayforAfghanistan pic.twitter.com/Os6aSRv5RK

— Khaled Hosseini (@khaledhosseini) August 14, 2021
"Isn't it funny?" she continued with a mocking face.
khaledhosseini -Via
Malala Yousafzai, a Pakistani activist who won a Nobel Prize, has also shared her concerns on Twitter, "We watch in complete shock as Taliban takes control of Afghanistan. I am deeply worried about women, minorities, and human rights advocates."
Malala was shot in the face by a Taliban and survived in 2012 in Pakistan.
Malala -Via
"I'm 23. If the Taliban saw women like me, they'd forcibly marry me to one of their fighters," she shared to an interviewer she agreed to talk to.
My in-depth interview with the Afghan girl who's heartbreaking crying video become symbol of 'shattered future' under Taliban

She's only 23 years old, full of pain and anger. Please listen to her and be their voice. pic.twitter.com/oUiOe7ApG7

— Masih Alinejad (@AlinejadMasih) August 17, 2021
Girls as young as 12 years old have been reported since being taken from their families to be given to Taliban men. This is in alignment with the unidentified woman's statement in her interview, "They consider us, women, bounties of war."
Situations continue to worsen as death tolls continue to rise up since the capital city, Kabul, was taken over.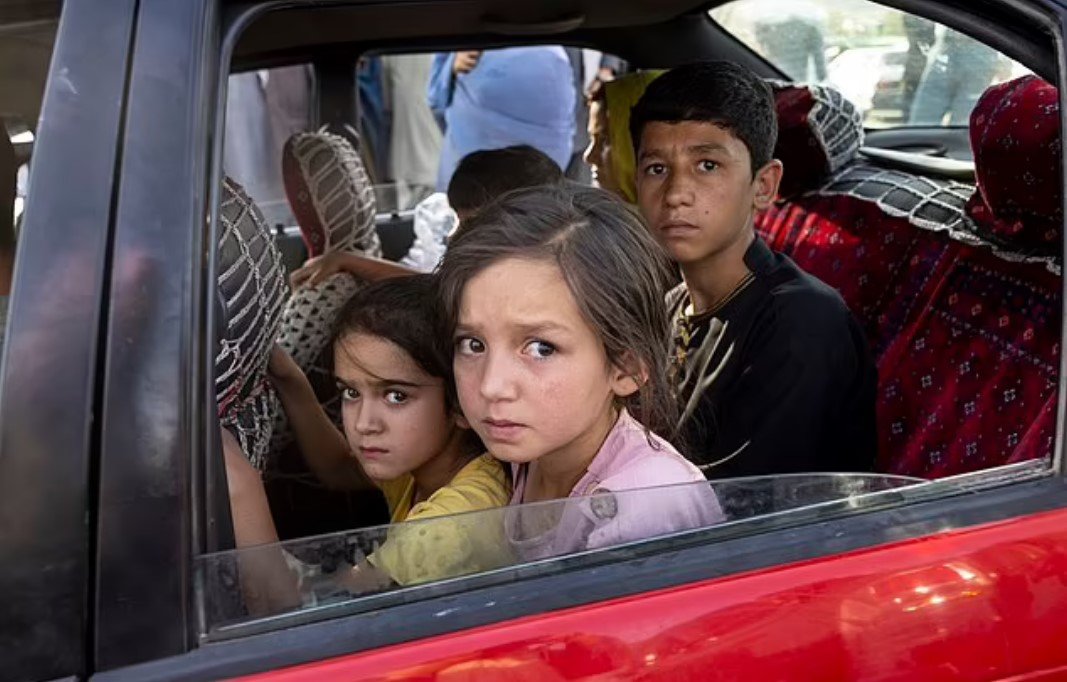 Getty Images
Thousands of families were displaced as they sought for asylum to escape from the chaos.
The embassy was safely evacuated; pictured is a U.S. Chinook helicopter flying over the night sky of Kabul when it was attacked.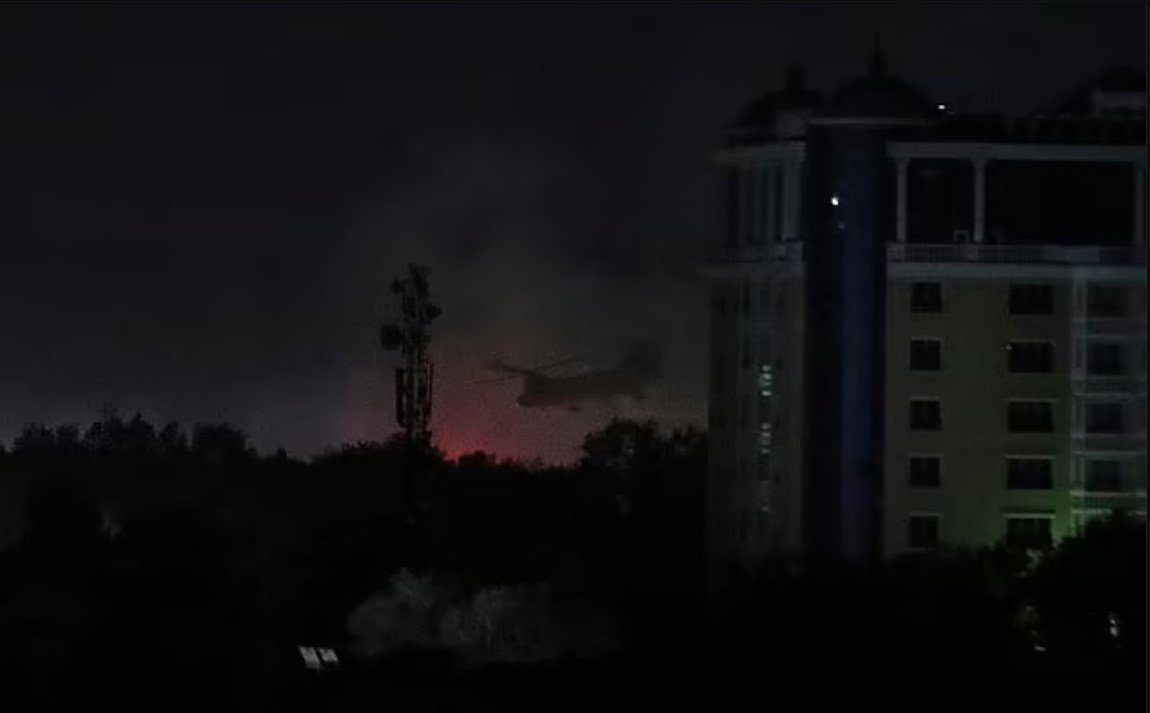 AP
Women who do not follow their sexist laws, including being completely covered and not allowed to receive education, are at risk of being executed.
AP
Shops are covering their models' pictures in fear of sexists accusations that could lead to them getting in trouble.
Twitter
Locals have reported their countless extreme actions that have been turning the country into hell.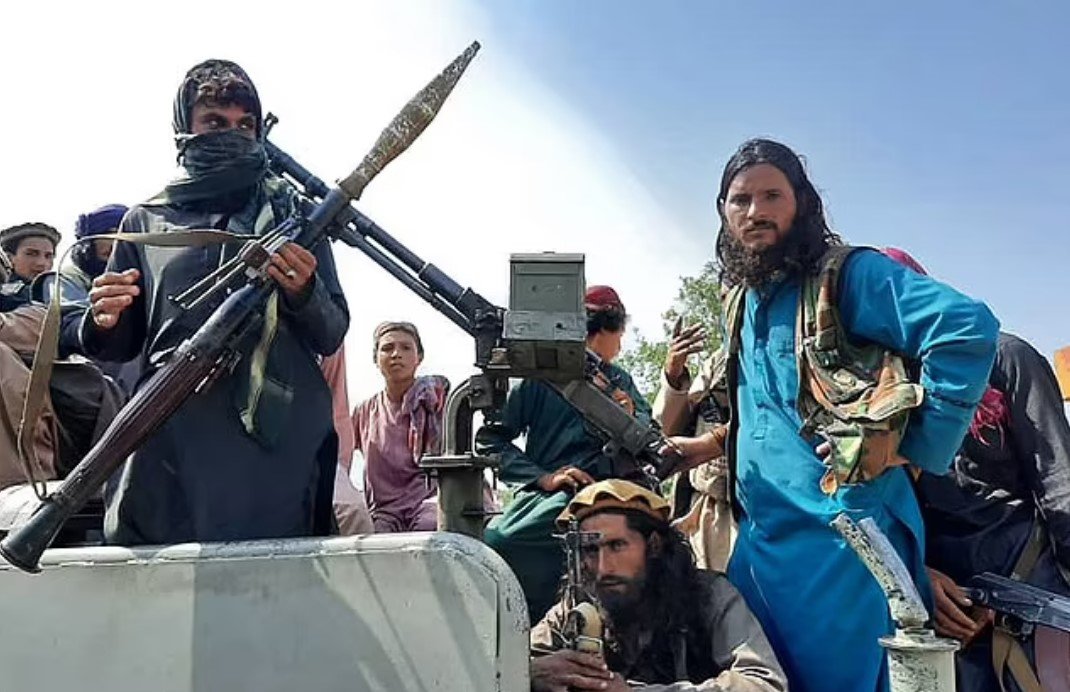 Getty Images
AP
Ian Bremmer has also been continuously sharing the plight of the Afghan people; pictured below is Afghan people crowding the airport waiting for evacuation on the night of the Kabul takeover.
ianbremmer -Via