With great power comes great responsibility! And in particular, parenting has been argued to be a shared responsibility; however, fatherhood tends to give a different depiction of what raising children should look like. We've all experienced them, and if you agree with us, dads' strategies when associated with children have been received with groans, eye rolls, and even begrudging laughs.
From throwing some dad jokes/memes, visiting Walmart only to find your dad in the garden section, amazing people with artistic skills in the public, to showing what a father is all about, our compilation is proof that they have the power to shock us every single day. Parenting can be pretty laborious, but these photos compiled below are wrapped with a high dose of both the charm and wittiness of dads. Have a look; you sure will smile!
"We had family photos, and my wife doesn't want this hanging in our entrance…"
EtuMeke -Via
Peak Dad moments.
karencheee -Via
"My dad figured out the works of a 360 camera; I feel proud of the rascal."
1SirHC -Via
"My dad sent me a picture this morning and said, 'It finally happened.'"
ThadCastlePhD -Via
"My dad mails my dog $ and gift cards on the regular. Lol."
ohappydea -Via
"My dad was responsible for our neighborhood sign this week, a series."
sammspiess1 -Via
This… sounds like a genius idea?!
Mellumjr -Via
Give yourself a pat on the back.
colleen_eileen -Via
Can't ignore his calling.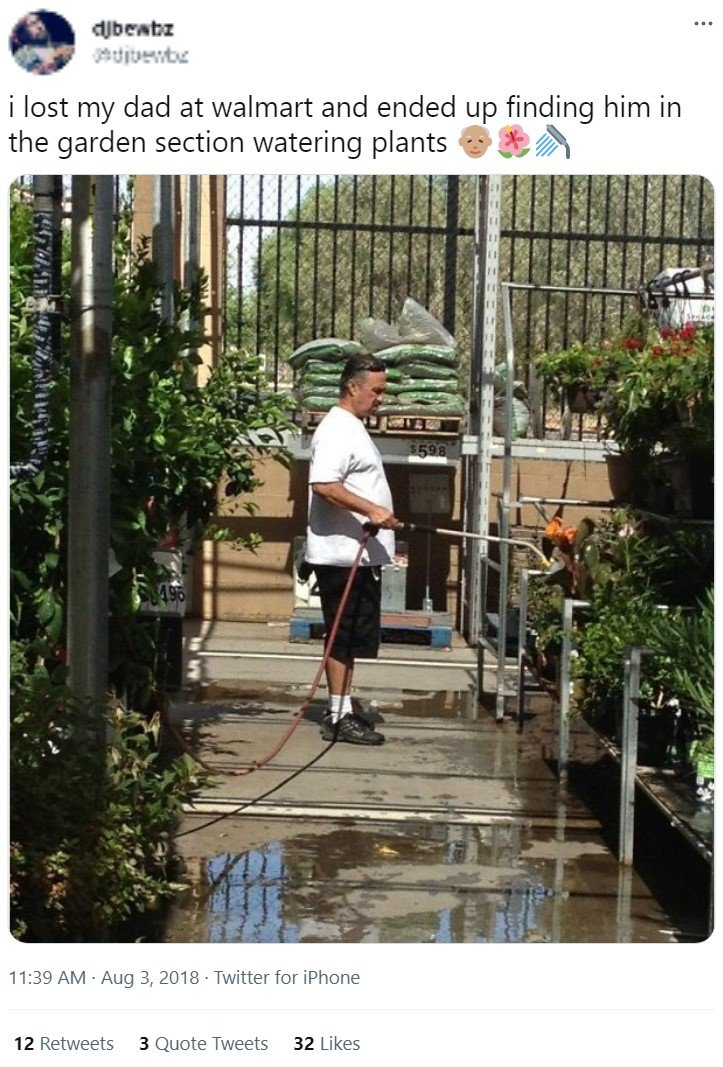 djbewbz -Via
"My parents moved to my neighborhood this month after living many hours away almost my entire adult life. My dad has dropped some hints about porch coffee with me some time and apparently just couldn't wait any longer."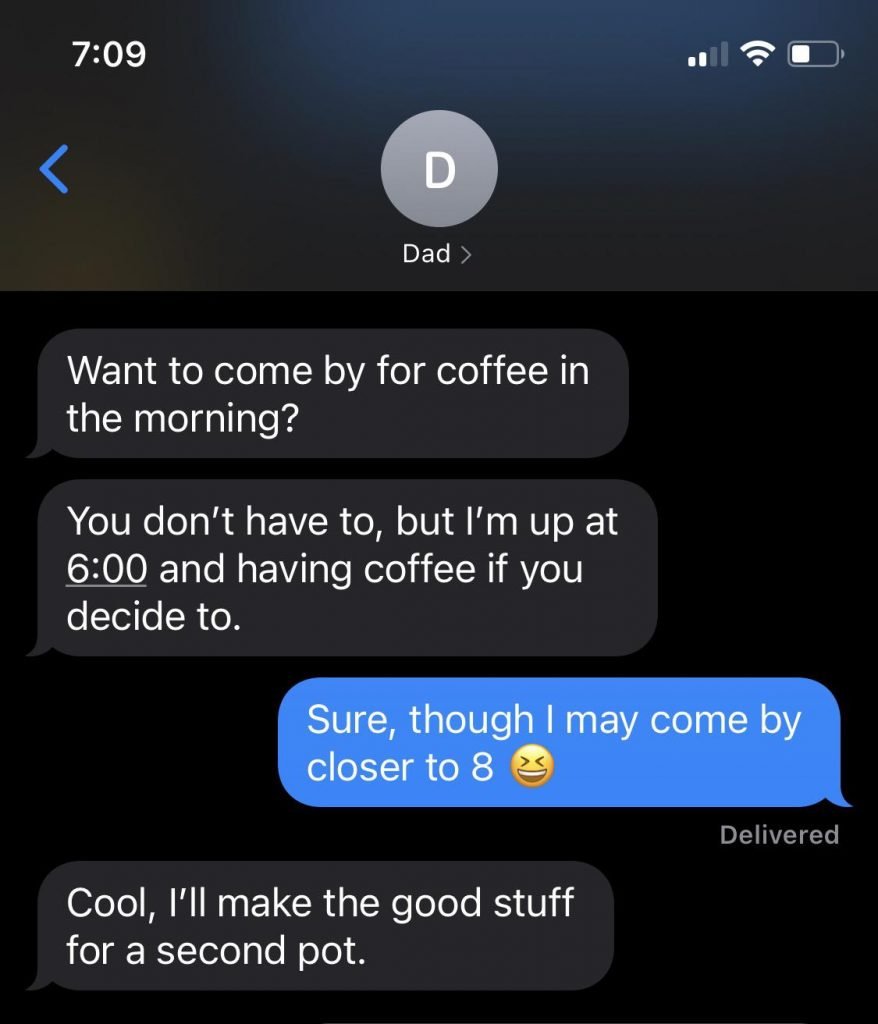 CorySellsDaHouse -Via
"Update: showed up early with his favorite jelly donuts. Pops already had the good stuff brewed."
CorySellsDaHouse -Via
Good luck.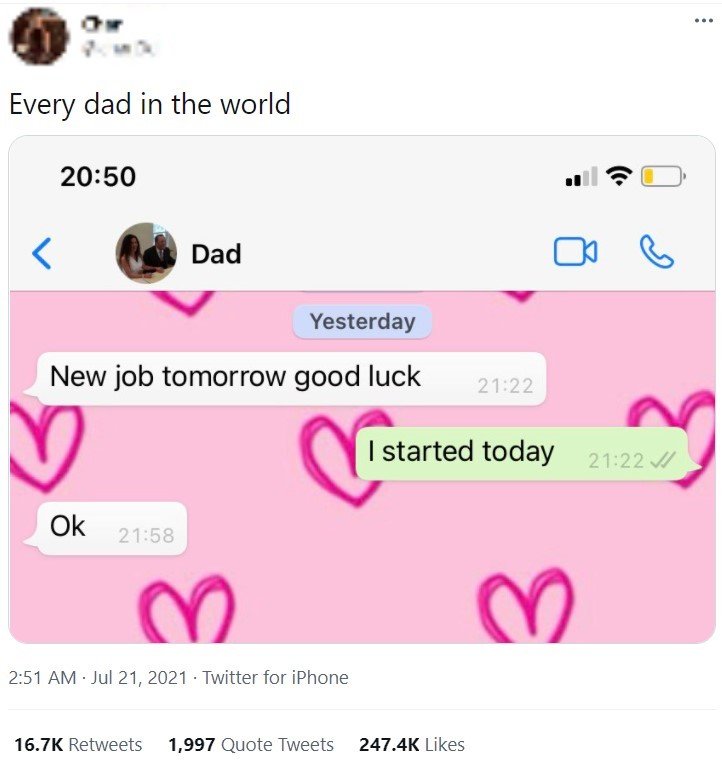 charj0el -Via
"My dad (left) got his art displayed in public for the first time, and I'm super proud of him."
LoveMeSomeGoodLife -Via
"My Dad listed this pocket mirror on eBay. Said he wanted people to know that it worked."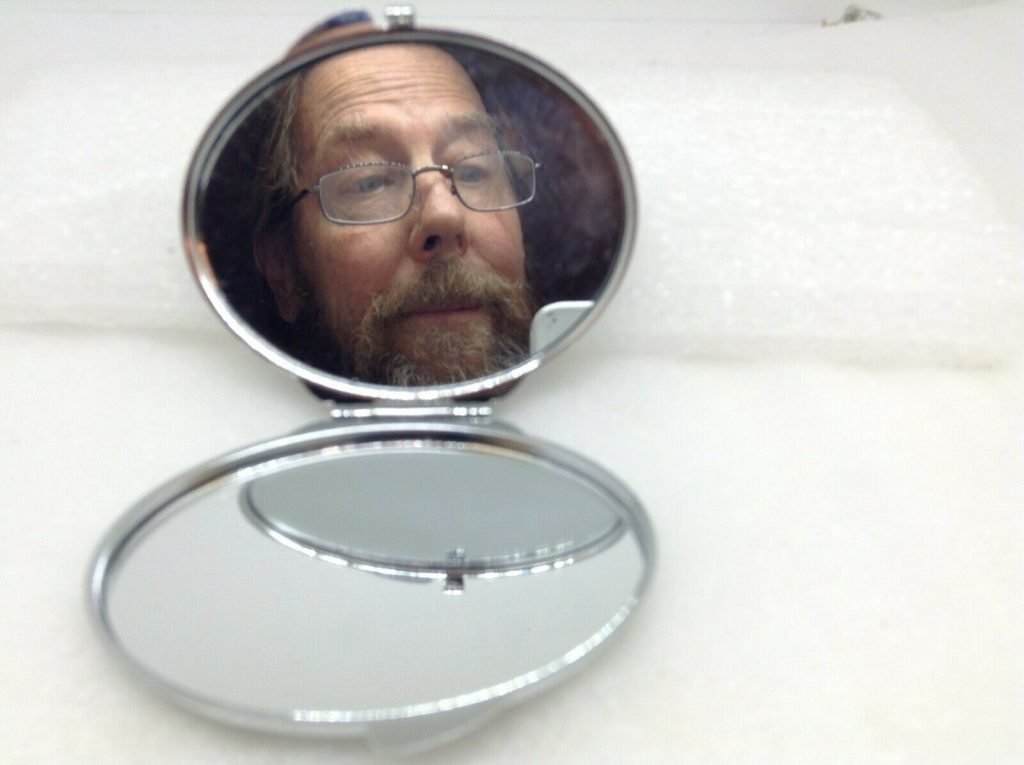 danthoms -Via
"My dad told me there were brownies in the pan."
WontEverUseThis -Via
"Had eye surgery today. Dad made me an eye patch. Is it off-putting, or does it look real?"
ButSteelsHeavier -Via
"My dad is two different people."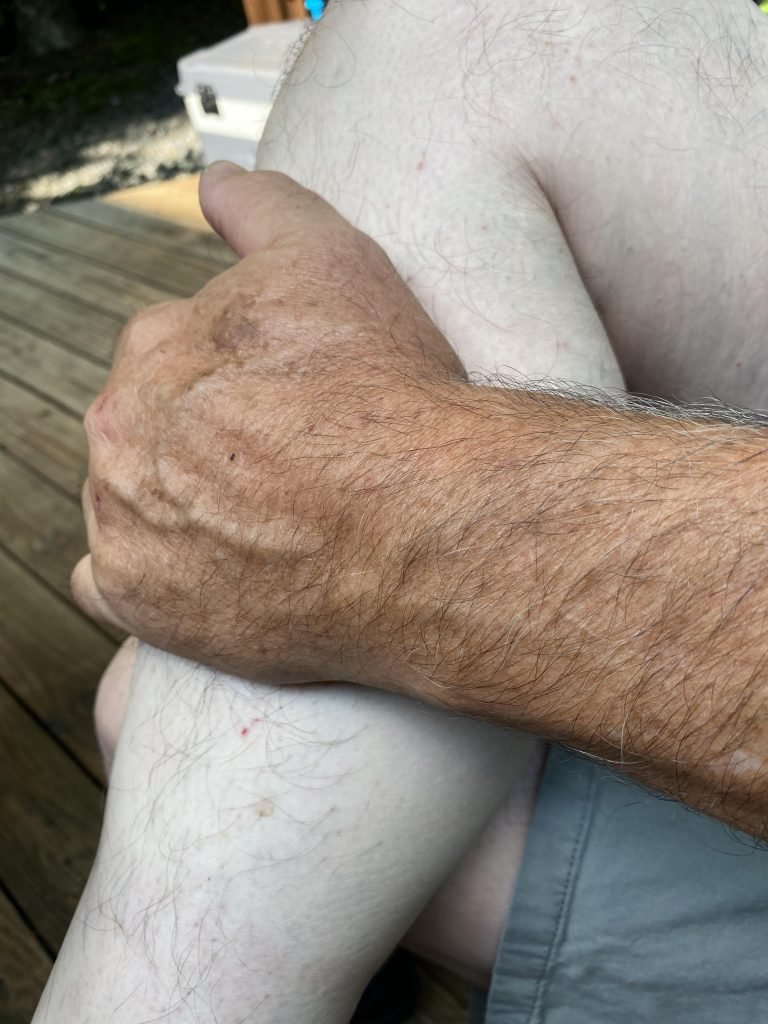 illbeyournursetoday -Via