On June 23rd, Britney Spears made a passionate plea for complete control over her finances and life after thirteen years under a conservatorship with father Jamie P. Spears.
A petition was advised to be filed, and Judge Brenda Penny had claimed she would make space in her diary for the hearing. On June 25th, Spears' lawyer, Sam Ingham, filed the documents, which appointed Jamie and the independent Bessemer Trust co-conservators.

Britney Spears, 39, has been estranged from her father since he was given conservatorship rights in 2008. So recently, she made a plea to end it.
Fast forward to June 30th; Judge Brenda has denied Spears's request to remove her dad's control days. Judge Brenda of the Los Angeles Superior Court signed into effect a new ruling, which continues to give the pop star's dad control over her life.
"Spears' request to suspend her father, James P. Spears, immediately upon the appointment of a financial institution as sole conservator of the estate is denied without prejudice,"
The court ruled.
Spears' father, Jamie Spears, is paid $16,000 a month to manage her $60 million estate.
britneyspears -Via
Unfortunately, Judge Brenda Penny, who presided over the case, denied Spears her request to remove Jamie as the sole conservator.
AFP
Details on why this decision is taken remain unknown, but a new petition calling for the singer's freedom is expected to be filed soonest. Ingham is expected to file a petition requesting that the conservatorship be ended. However, Spears has responded to the news by sharing two clips in which she appeared to be upbeat despite the setback.
Judge Penny (left) signed a document preserving Jamie Spears' control while Spears lawyer Samuel Ingham (right) is now set to file a new petition.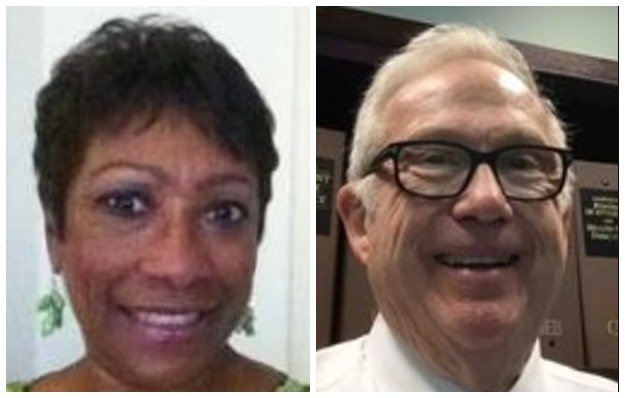 Ballotpedia/Linkedln
In the first clip, the singer was seen standing in the hallway of a hotel where she's enjoying a Hawaiian getaway with BF Sam Asghari. Spears changed between pink, yellow, and then red swimsuits. In the second clip, less than an hour later, the 39-year-old danced in heels, a white crop top, and a pair of tiny shorts while teasing a new project to her followers on Instagram.
Despite the setback, Spears stayed upbeat. This video is proof.
She could be seen swaying her hips in different swimsuits in the clip as she enjoyed a Hawaiian getaway with her boyfriend, Sam Asghari.
britneyspears -Via
In another clip, Spears danced in heels, a white crop top, a pair of tiny shorts, and teased a new project.
In a separate petition filed on Tuesday, Jamie and his team requested the court to investigate the "veracity of the allegations and claims made by Ms. Spears" while stating that he only has his daughter's best interests at heart. Yet again, he filed a response as a petition, expressing concerns over Jodi Montgomery, appointed as Spears' temporary conservator of the person in September 2019.
However, Jamie Spears, spotted in Kentwood, Louisiana on Sunday, had on June 29 requested the court to investigate the "veracity of the allegations of Ms. Spears" while stating he only has his daughter's best interests at heart.
MEGA