Shelby Rodriguez's third visit to the gym wore a black sports bra with a pair of black leggings. Nothing inappropriate if you're about to sweat it out in the sweltering heat of summer. But upon arrival, she did not receive a warm greeting from the receptionist already. The 26-year-old ended up crying in her car as she shared the heartbreaking story on TikTok.
She gave her video the 'fatshaming' tag and it has been watched over half a million times on TikTok.
Instagram
"So, I just went to the gym, and the lady at the front desk said that they have a policy that you're not allowed to wear sports bras to the gym," she began her story, her eyes full of tears. She was told that she "can't be showing her belly." The receptionist added, "It's fine for this time, but just so you know for next time."
Shelby did not forget to show the very same outfit that got her in trouble at the gym. She continued, "So I was like, okay, that's fine, and I went to do my workout."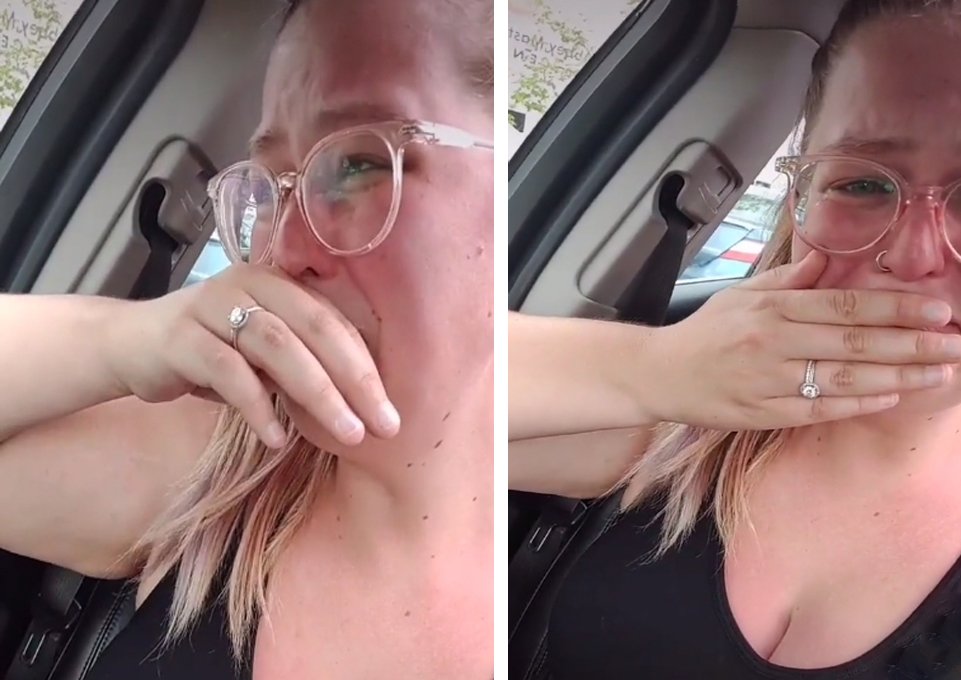 However, only 15 minutes in, she had to face another embarrassing moment.
The mom-of-one continued, "I'm 15 minutes in on the treadmill, and the program coordinator came up to me and asked me to leave. I'm so embarrassed."
Multiple people commented that it was not okay for her to be treated like that. Many suggested she finds a new gym. However, some people think Shelby was overdramatic and that she should abide by the dress code. One pointed out that it would only prove problematic if they don't kick out every girl in a sports bra from there.
The Canadian woman explained why she felt so offended and why it was clear that they body-shamed her in a subsequent video.
shelby.bellz -Via
She explained that there's nothing about the dress code she could do. It is what it is, but the staff's problematic ways to address her dress code were the issue here, and they had nothing to do with the policy.
"One is how the lady at the front desk spoke to me. First of all, I said, 'Oh, we're not allowed to wear a sports bra?' and she said, 'Well, we can't just have our bellies hanging out' in a belittling tone. So that already is not okay."
The second one was how Shelby was still allowed in for 15 minutes - only to be kicked out because of what she was wearing.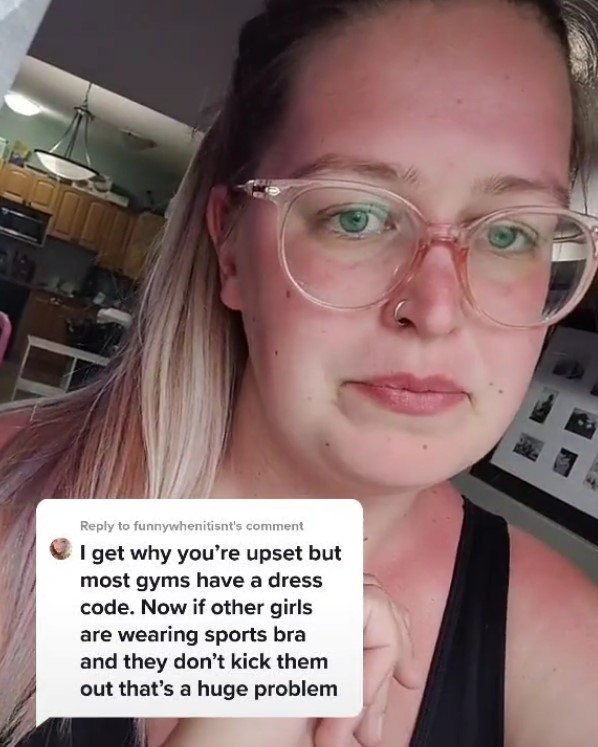 shelby.bellz -Via
"Problem two is that she told me that it was okay to go into the gym, that it was okay for this time but next time, to wear something else. So I went into the gym with my wristband on that she gave me, saying that it was okay for me to go in this time."
She continued, "And then to have somebody come up to me after I've already been there for 15 minutes walking on the treadmill... I've got sweat pouring down my face, like..."
Shelby thanks all the positive comments that have been making her feel so validated.
Instagram
At the same time, she also addressed the negative 'fatphobic' comments and told them to go somewhere else. She said, "To the people who were commenting that I was being overdramatic, you just have to remember that for some people, it takes so much courage and confidence to actually get up the gall to go to the gym, and that was only my third visit there."
"And to have that interaction go down when you have barely even been there a week is very demeaning and all over not an experience that I think anybody would want to go through."
She also added, "Lastly, the only reason why I tagged fat-shaming is because I genuinely believe that if that was a smaller woman standing there at the counter that they wouldn't have said that "we can't have our bellies hanging out" to her. I genuinely believe that wouldn't have been said."