Who doesn't love their pets? Many people are now finding it so comfortable to live with animals, and according to conducted polls, pet owners think of their dogs and cats as family members. These relationships have proved to have many benefits. The more we understand the human-animal bond, the more we use it to improve our lives.
However, this article is mainly hinged on cats being bossy and setting their own rules in the owners' homes. How is this possible? If you do have own a demanding feline, then you've got dictatorships ruling your home. Our compilation is the perfect description of the category "the most spoiled kings and queens of the feline universe." As the saying goes, pictures naturally speak louder than thousands of words; hence have a look at our collated, enjoy it, and of course, be the judge.
#1 I Made My 17-Year-Old King Arthur A Cardboard Iron Throne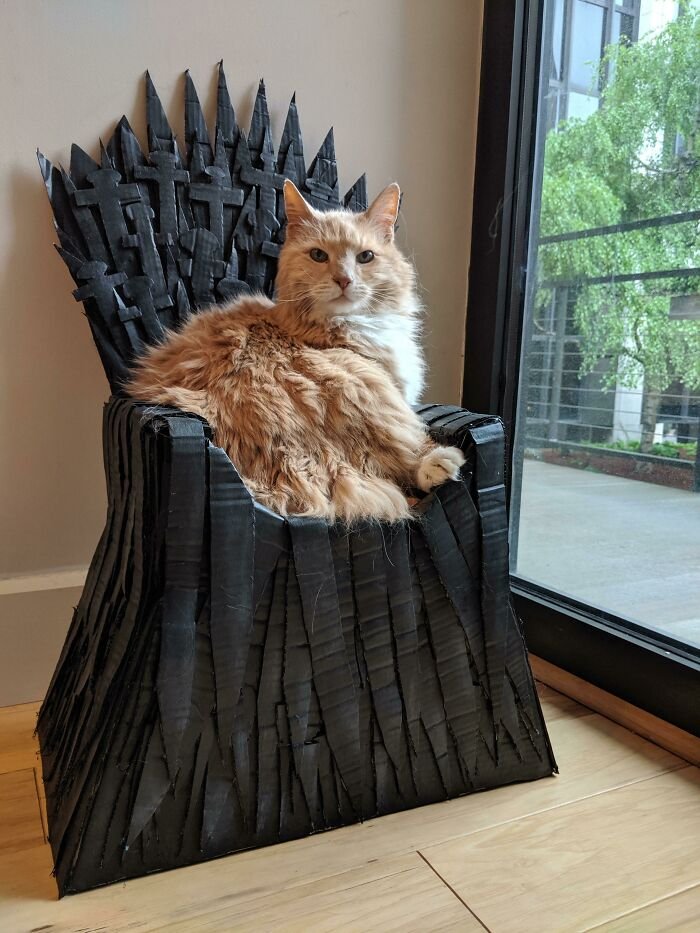 PM_ME_UR_FAVCOLOR -Via
#2 My Husband And Cat Share A Birthday Week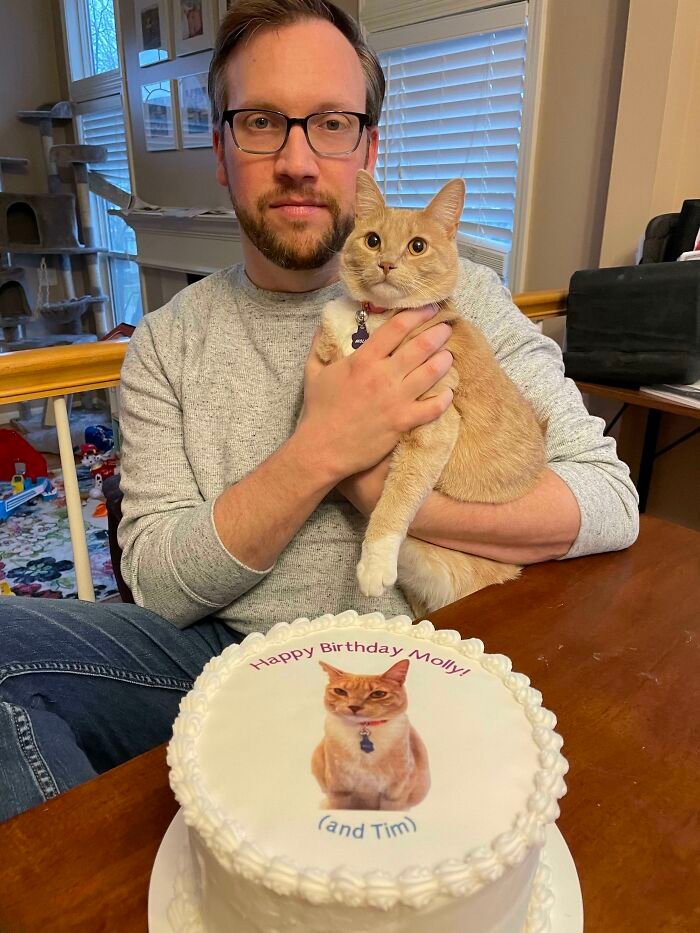 HelpfulPhotograph185 -Via
#3 Made Her A Bridge To The Window She Always Stared At But Could Never Reach
soup_sammich_ -Via
#4 Everyday Momo Cries Until My Boyfriend Puts Him In His "Hammock" For Nap Time
ladymistborn -Via
#5 Cat Tree, Deluxe Version
wolfie_smiles -Via
#6 If They Don't Go Out At Sunset To Watch The Birdies Roost Everyday I Never Hear The End Of It
mooboomooM -Via
#7 My Cat Sits In Her "Boat" In The Hot Tub Every Single Day And Refuses To Get Out Even After An Hour. Her Name Is Trixie
gracejulia38 -Via
#8 My Cat Loves Sitting In Pants So While I Don't Have Anything To Do I Wear An Extra Pair Of Pants To Let Him Sit With Me
oplunz -Via
#9 The First Day I Got My Kitten, I Took A Bath, She Somehow Managed To Hop The Tub And Take A Snooze On My Shoulder
IsaacTowellComedy -Via
#10 Sometimes I Wonder
liz_buckley -Via
#11 "Babe, Of Course The Cat Will Never Come Between Us"
reddit -Via
#12 My Mom Crocheted A Couch For My Cats
Higlac -Via
#13 He Loves Getting Raked By The Back Scratcher. He Is My Zen Garden
mlapa -Via
#14 My Dad (79) Went From "I Don't Want That Dang Cat" To Carrying Her To "Her Room" For Bed Each Night
laurieatari -Via
#15 Just Two Guys Walking Their Cats In Strollers
is_rotting -Via
#16 Cat Bedroom Is Complete. Birb TV Is On
Bry_in_the_sky -Via
#17 Bean Likes To Be Carried Around In Empty Soda Cases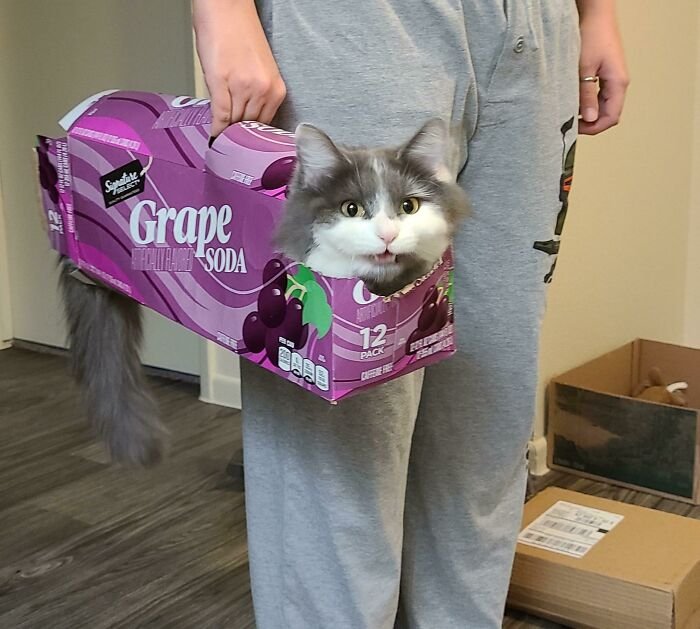 No-Session9530
#18 I Have The World's Clingiest Cat. He Loves To Be Picked Up, Kissed, Held And He Loves Taking Naps On My Lap. This Is What Happens When I'm Trying To Work
scarletcyanide -Via
#19 Hobbes Is A Scarily Accurate Alarm Clock. Here He Is Demanding Food
beeberoni -Via
#20 She Likes To Watch The Bin Men, But Can't See Out By Herself
british_boondog -Via