In the era of social media where filters and photoshop have become so normalized, Model Ashley Graham's message of body positivity and realistic beauty standards is a refreshing one. At the heart of the conversation about inclusion, Graham has been fighting for size inclusivity on and off the runway. In particular, her modeling career gained the limelight in 2016 following her iconic appearance on the cover of Sports Illustrated Swimsuit Issue, which made her the first model categorized as Plus-Sized. Graham did proudly broke the mold that most models have long been expected to fit into.
Onward, the mom hasn't been retouching her photoshoots, and one which fascinated the world was when Graham shared her cellulite to prove that even models aren't without flaws. While most models are usually quick to refrain from posting such, Graham confidently embraces such traits as they're simply part of being human. It's vital to normalize bodies of all shapes, races, genders, races, and sizes; this is precisely the preaching of Graham. Here we've collated a few times the model has proved to be this generation body-positivity icon, guaranteed to inspire you while also leaving you mind-blown.
Ashley Graham is looking comfy in this Calvin Klein set!
Does the cellulite scare you? Oh no, it should be her confidence!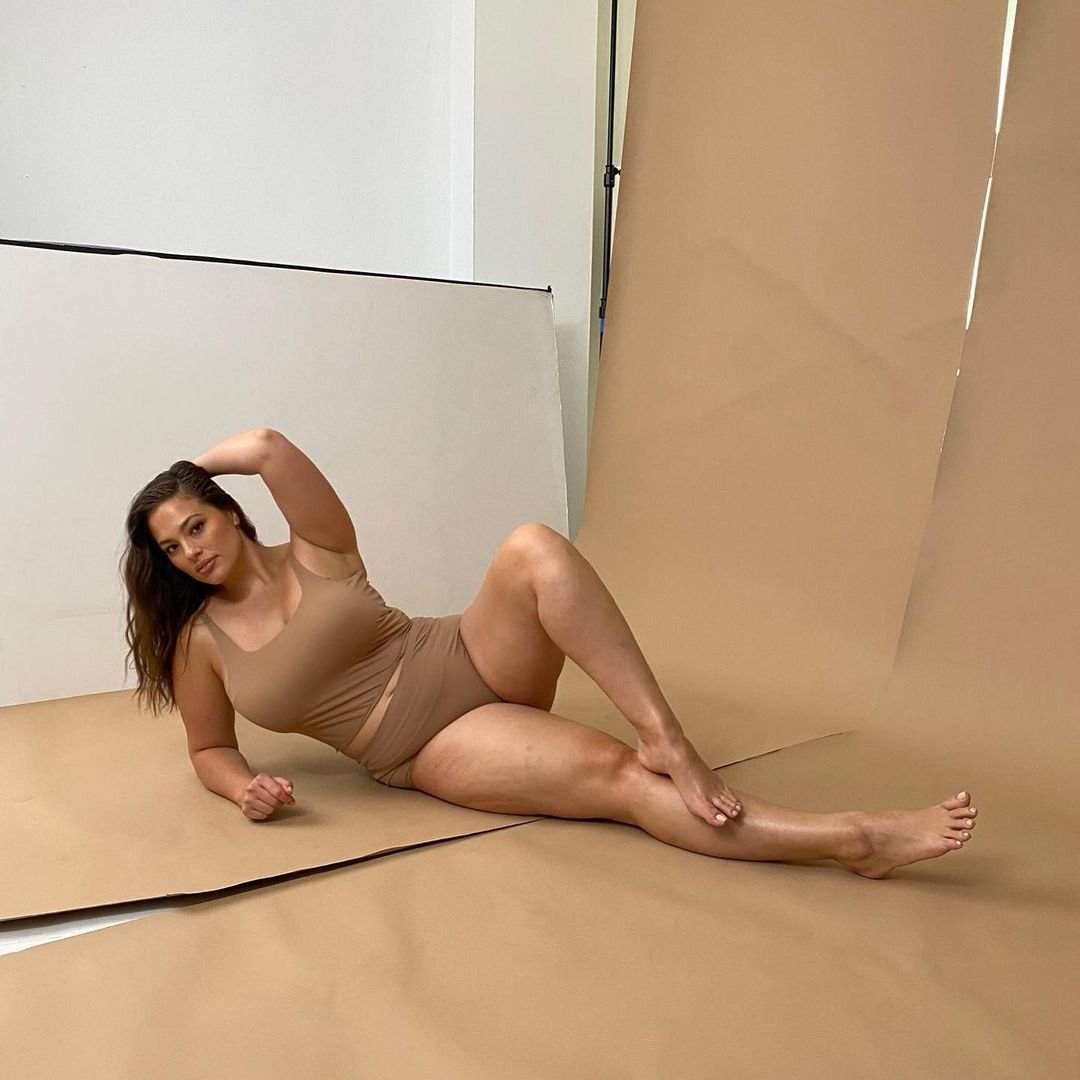 She slays those blue high heels in the two-piece lingerie she wore in Milan.
She walked the New York Fashion Week runway in 2017, and we… couldn't take our eyes off.
Top Models graduates are different like this.
The only requirement to wearing a bikini should be the ability to laugh happily.
Love yourself raw. Like 'raw' raw.
Will you judge her punch based on her body?
Basking in the golden sunlight, the raw beauty of Ashley Graham.
She's slaying these aerial yoga poses.
You're at the beach and you see this beauty headed for you. What do you do?
Every body is bikini body – wear what you want!