Summertime is nearly here, but activities are slightly going to appear different as many public pools, including beaches, are still shut to the global pandemic. While you mightn't be able to get a picture-perfect beach day in the months ahead, you can, however, turn to the best beach moments featured in movie scenes and TV. Celebrities have, over time, been giving us bikini motivation since it became a thing in the 1950s.
Some of them tend to stand out more than the rest. This is possible because they made a bold fashion statement or perhaps because it was worn in a movie scene. In honor of summer, we've rounded up the best swimsuit movie/TV moments for your perusal. From Pamela Anderson's famed Baywatch beachwear to Halle Berry as a Bond girl in Die Another day, where she rocked a perfectly cut orange bikini, do consider this an inspiration for a sunning season. Enjoy!
#1 Elizabeth Taylor as Catherine Holly in Suddenly, Last Summer
Credit: Courtesy Everett Collection
#2 Brigitte Bardot as Jill in A Very Private Affair
Credit: Courtesy Everett Collection
#3 Ursula Andress as Honey Ryder in Dr. No
Credit: Everett Collection
#4 Annette Funicello as Dolores in Beach Party
Credit: Courtesy Everett Collection
#5 Sally Field as Gidget in Gidget
Credit: ABC via Getty Images
#6 Raquel Welch as Loana inOne Million Years B.C.
Credit: Bettmann via Getty Images
#7 Pam Grier as Coffy in Coffy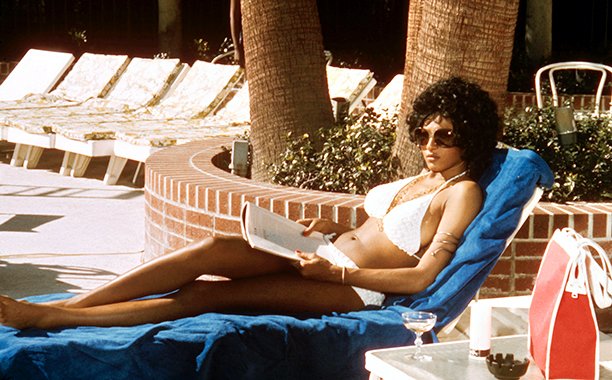 Credit: Courtesy Everett Collection
#8 Jaclyn Smith as Kelly Garrett in Charlie's Angels
Credit: Columbia Pictures/ Everett Collection
#9 Bo Derek as Jenny Hanley in 10
Credit: Warner Bros./Getty Images
#10 Phoebe Cates as Linda Barrett in Fast Times at Ridgemont High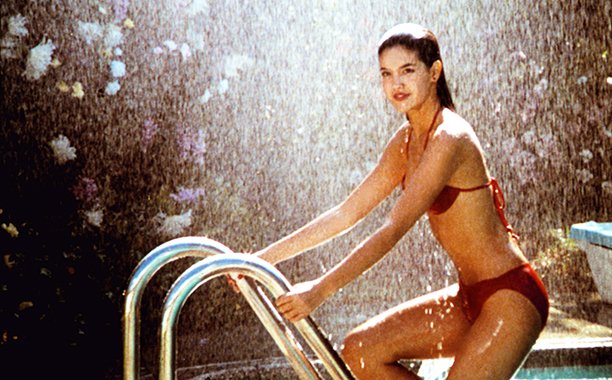 Credit: Courtesy Everett Collection
#11 Pamela Anderson as CJ Parker in Baywatch
Credit: Courtesy Everett Collection
#12 Salma Hayek as Santánico Pandemonium in From Dusk till Dawn
Credit: Dimension Films/Courtesy Everett Collection
#13 Christina Ricci as Dedee Truitt in The Opposite of S*x
Credit: Sony Pictures/Courtesy Everett Collection
#14 Tara Reid as Bunny Lebowski in The Big Lebowski
Credit: Merrick Morton/Universal Pictures
#15 Denise Richards as Kelly Lanier Van Ryan in Wild Things
Credit: Jon Farmer/Columbia Pictures
#16 Halle Berry as Jinx in Die Another Day
Credit: Keith Hamshere/MGM
#17 Mika Boorem, Michelle Rodriguez, Kate Bosworth, and Sanoe Lake as Penny Chadwick, Eden, Anne Marie Chadwick, and Lena in Blue Crush
Credit: John P. Johnson/Universal Pictures
#18 Demi Moore as Madison Lee in Charlie's Angel: Full Throttle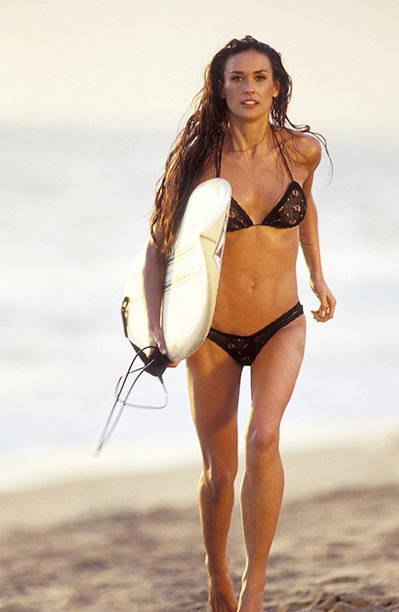 Credit: Columbia Pictures/Courtesy Everett Collection
#19 Angelina Jolie as Lara Croft in Lara Croft: Tomb Raider
Credit: Alex Bailey/Paramount Pictures
#20 Rachel McAdams as Allie Hamilton in The Notebook
Credit: Melissa Moseley/New Line Cinema
#21 Jessica Alba as Sam in Into the Blue
Credit: MGM/courtesy Everett Collection
#22 Selena Gomez, Ashley Benson, Rachel Korine and Vanessa Hudgens as Faith, Brit, Cotty, and Candy in Spring Breakers
Credit: Michael Muller/A24 Films
#23 Kristen Bell as Leigh London in The Lifeguard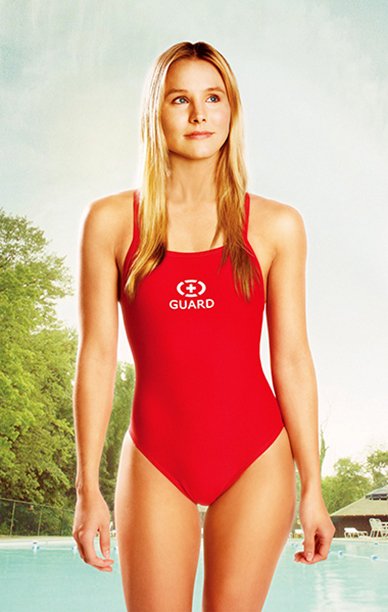 Credit: Screen Media Films/Courtesy Everett Collection