Ripped jeans are fashionable until they rip in places they're not supposed to! TikToker daisy (@d4isym4e) shared an embarrassing moment when she realized she'd been walking around IN PUBLIC with her jeans ripped... right on the bottom part!
She survived that ordeal to tell the story on TikTok, but boy the embarrassment is real!
She shared her hilarious experience with her 6k followers on TikTok.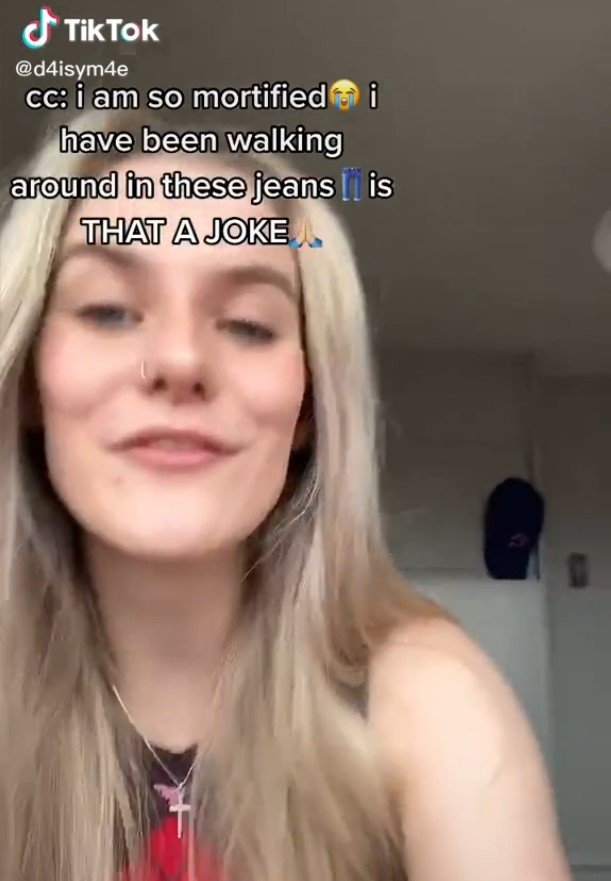 d4isym4e -Via
It's gone viral with more than 300k views now, many laughing together with her from the funny experience. Daisy explained that she did not realize how there's a gaping hole on her pair of joggers right in that spot and had acted slightly immature at Gregg's.
"I am so mortified. I have been walking round in these jeans, right. Is that? Is that a joke?"
d4isym4e -Via
She showed how there's a really huge hole there and proceeded to gasp in shock. Still in disbelief, she continued, "I mean like the guy in Greggs wouldn't stop laughing and I was like: 'So immature.'"
"Boo, my arse is gaping."
d4isym4e -Via
"I was like: 'I'll show him maturity, so I'll walk away really confidently.'
d4isym4e -Via
People couldn't help but wonder how could she not realized it sooner. One asked, "How did you not feel a draft?!"
Another commented, "How did no one tell you?!"
One wrote the Gregg's guy could've been the savior, "Ok, but why did the Gregg's guy not tell you?!"
More people were asking how could she not feel that sensation you have when you have a hole on the backside of your pants.
One commenter wrote, "Can we please normalize letting someone know if their pants have ripped in inconvenient and embarrassing places?!"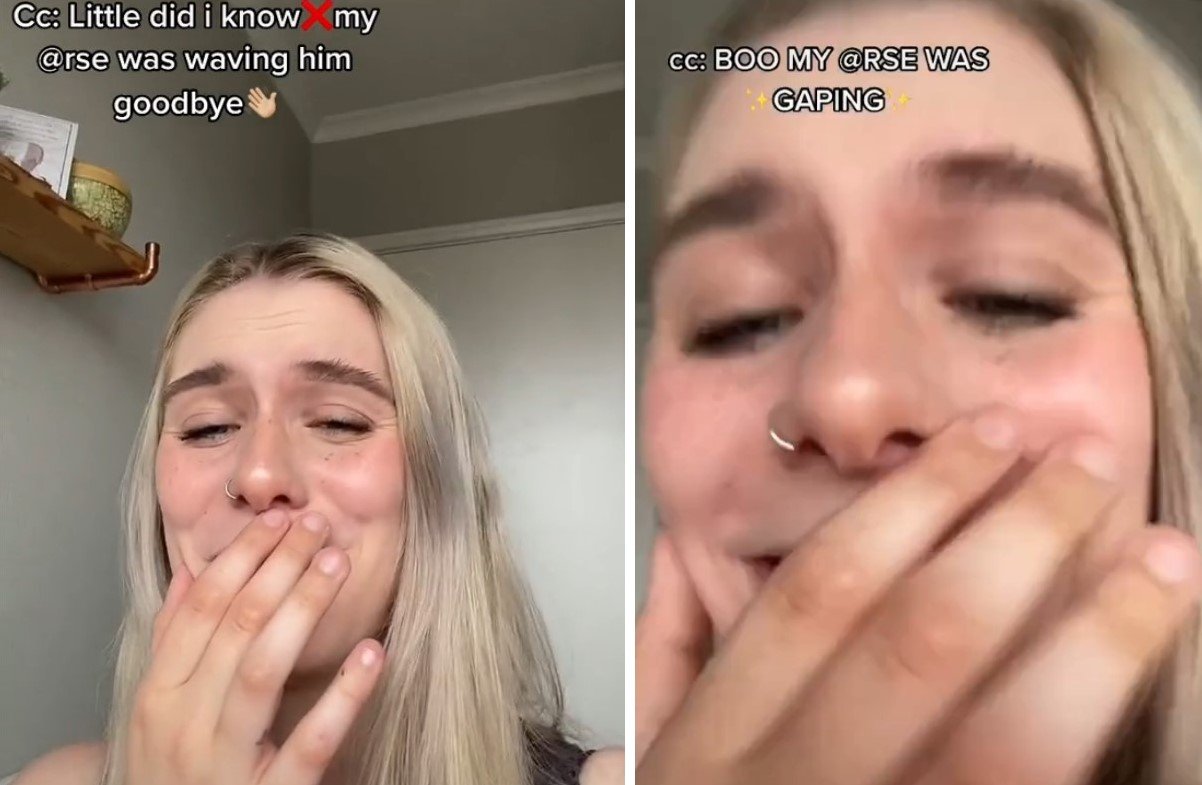 d4isym4e -Via
Another thanked her, "Thank you for reminding me that my day could actually get worse."
In retrospect, it would've still been embarrassing if a guy pointed out your torn jeans on that... area. That Gregg's guy might have decided not to be the guy who had noticed it.
Watch the full recap of the embarrassing moment here!