A mother in Suzhou, Jiangsu province, China, was reunited with her long-lost daughter at her wedding. Her biological daughter was about to marry her adopted son. She was able to recognize her daughter after seeing her birthmark on their wedding day. Years of separation ended with a joyful reunion between the daughter and her mother, full of tears.
March 31 became an unforgettable day for both her and her daughter.
orientaldaily.com
The family allowed the wedding to proceed because her son was adopted, and the two of them were completely unrelated. The woman lost her daughter and searched for her for years. But she never found her.
She decided to adopt a son.
The woman explained that it was the birthmark of her hand that convinced her she was her daughter.
The daughter's parents confirmed that they adopted her 20 years prior.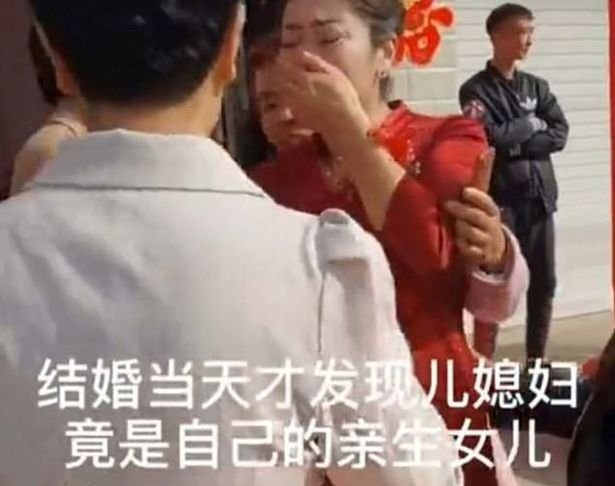 orientaldaily.com
The mother asked the bride's parents if she was adopted. They were taken aback by her question, explaining that they found her alone on a roadside 20 years ago and decided to adopt her.
The bride was surprised and elated, saying that being able to meet her mom again was a happier event than the wedding itself.