If you can save you a few hundred dollars by making it yourself, why wouldn't you do it? These people skillful at handcrafting decided to give it a try and made them something. The results are absolutely amazing because you would think these are the quality you see in stores!
These people love the idea that what they make is worth hundreds of dollars out there. Not only could they save some money, but they can also proudly show off their hard work. From branded bags and fashion to flawless woodworking projects, feast your eyes at some of the best handiwork by nameless artists.
"I made a mid-century modern inspired walnut chair!"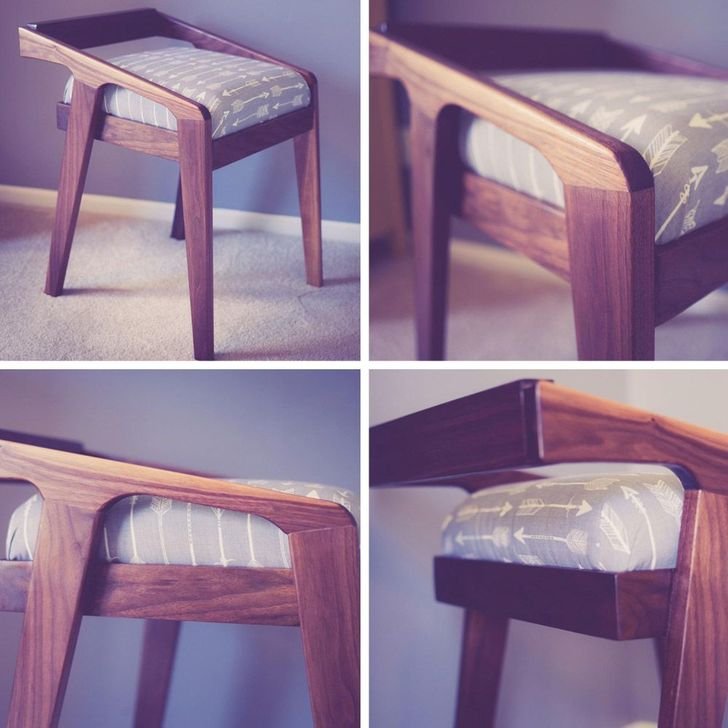 kiran_woodwork -Via
"The Bridge, another cat tree I just finished"
Thorn2800 -Via
We start with this woman who made her own Prada bag (which she thought looked like a mesh shopping bag!) that originally cost 1,300 Euros.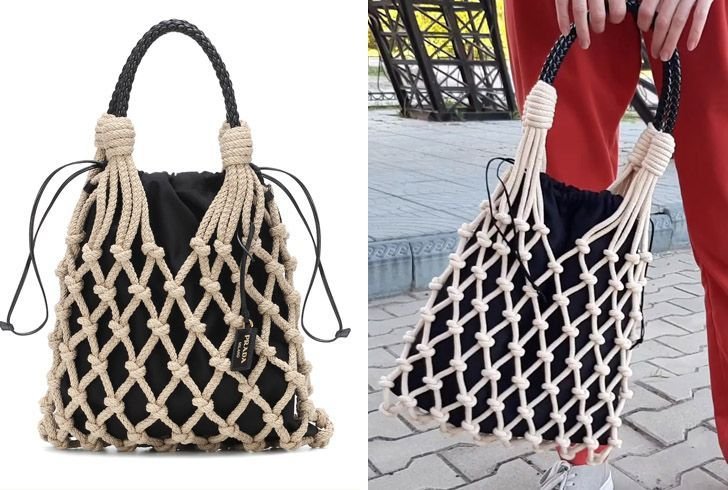 Prada, Dumai Tonko -Via
"The fiancé wanted a new bed so while she was out of town built her one. First real attempt at building furniture and turned out surprisingly good."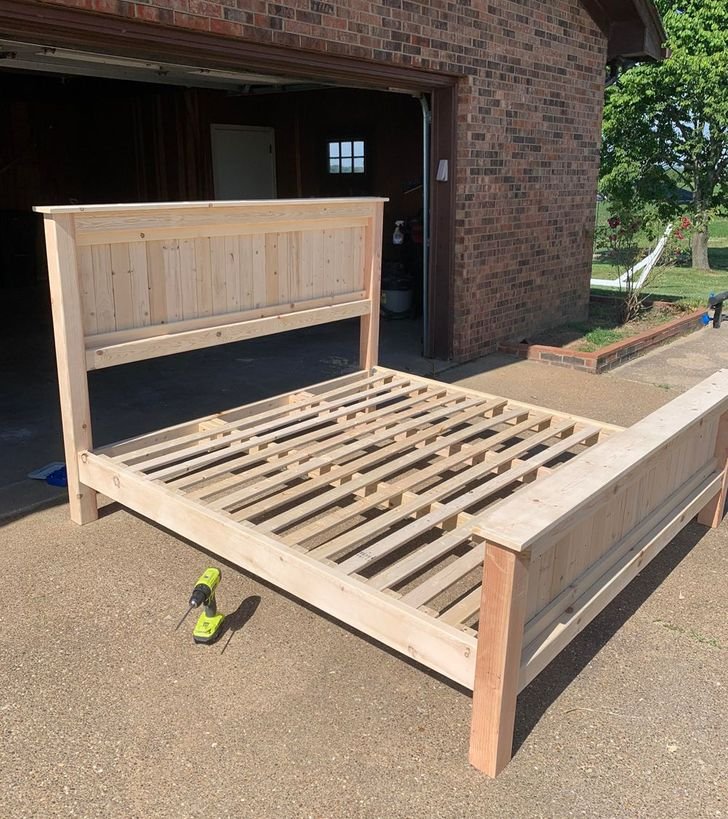 Vannarock -Via
"Spruce cone turning into knife handle."
Troynoi -Via
"I made this hand-tooled leather bag with many tiny details."
steixnerleather -Via
"Not particularly cool or well done, but today I made my first backpack!"
Susseguirsi -Via
"Friends, what do you think of this my handmade dress?"
EVALIZA -Via
"Wife wanted a coffee table, so we went and built one out of recycled lumber. Total monetary investment: $4.67."
Cemeterywind666 -Via
"It took 3 months, but my 7 year old finally finished his first nightstand! Loads of supervision, patience, and hands on hands cuts with the saws from me, but he legit did 90+% of the work. The white cabinet is so he can cover it with stickers."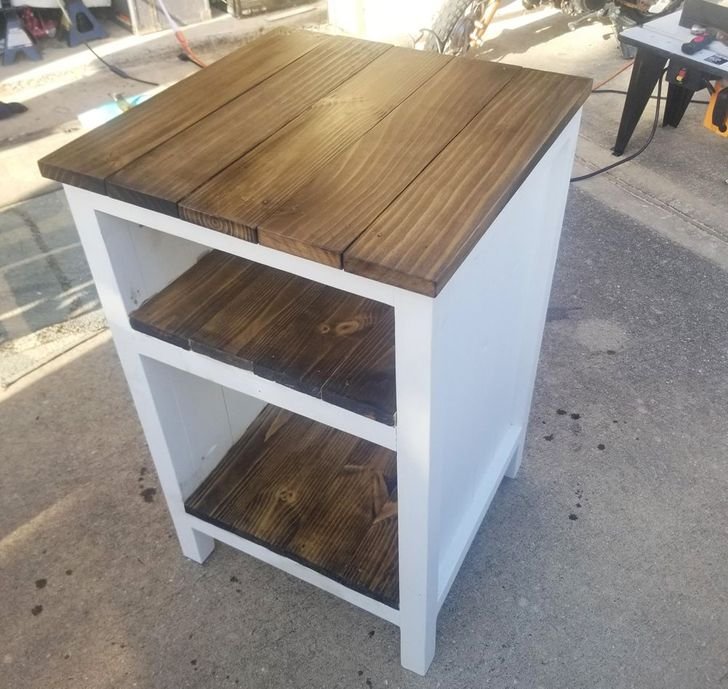 mypostingname13 -Via
"Had a friend ask me to make a cutting board, now everyone wants one. At least it keeps me busy!"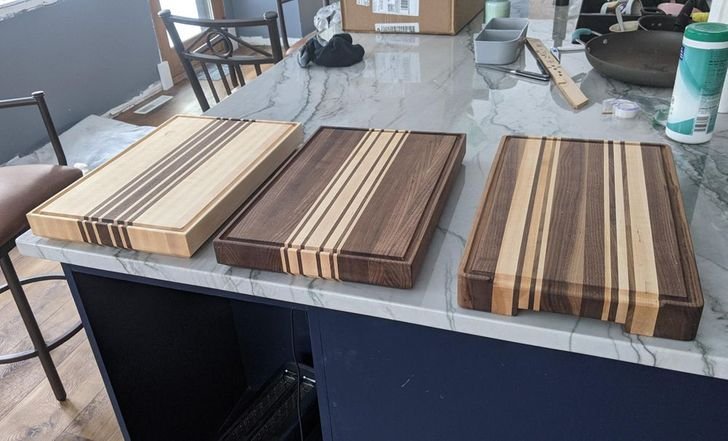 Aboiement -Via
"Just finished knitting my first beanie! I'm pretty proud of how it turned out."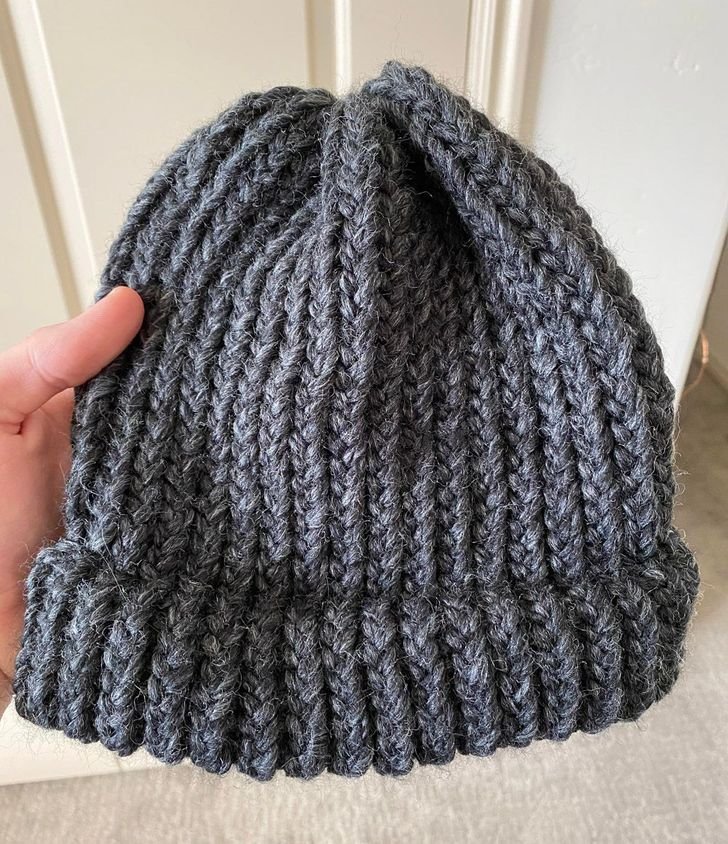 conmo52 -Via
"Queen's Gambit dress from Vogue #2903."
The Queen's Gambit, ginniesue -Via
"Completed my stepsons dream bed."
Code3Cover271 -Via
"First bralette. I loved the colors and had a blast making it."
RepresentativeRule99 -Via
"I painted flowers all over my scooter helmet with paint pens and sharpies!"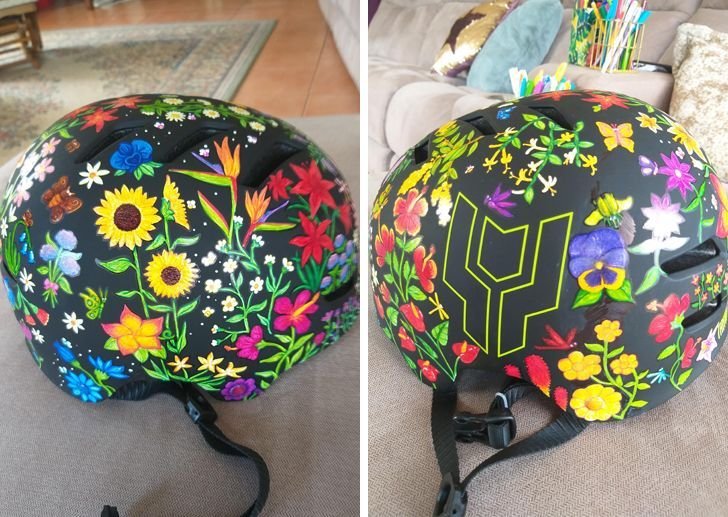 BanterEh -Via
"I finished my first 100 day project! 100 days, 100 blocks, one giant quilt!"
SatanDarkLordOfAll -Via
"Finally got a picture of my son in the coat I made him from vintage wool blanket."
WillowB42 -Via
"Hand stitched shoes."
dimgshoe -Via
"My first garment, pants!"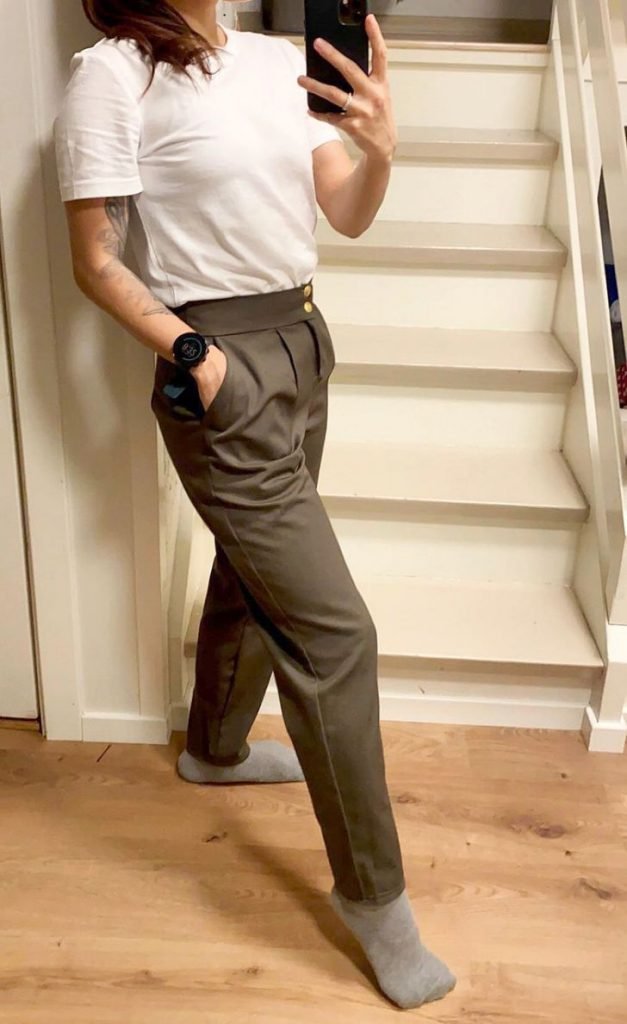 imjustherefortea -Via
"My FIL took up woodworking when he retired. He started with pens, but now he has grandchildren."
wantapickle -Via
"I took a picture of my very first woodworking project."
dlanie001 -Via
"I'm a 16-year-old blacksmith and I forged this whale bottle opener."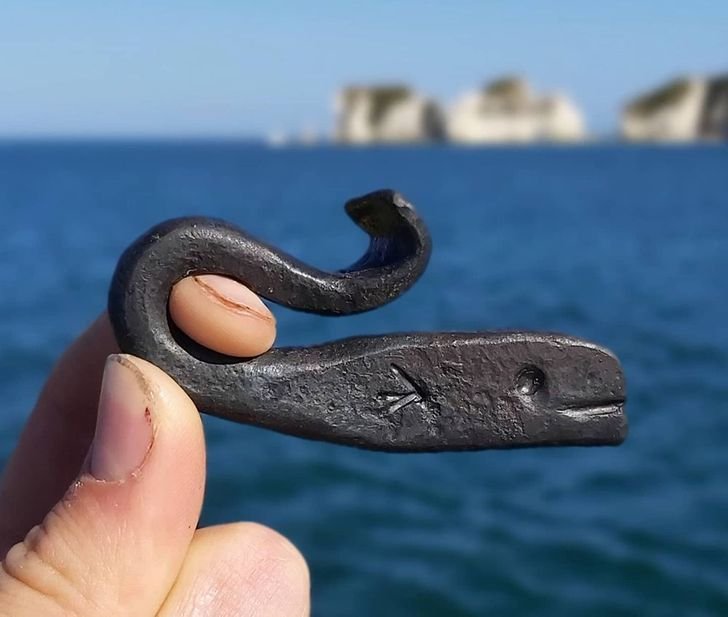 benperky10 -Via
"My husband and I made this chair together. He did all of the woodworking, and I did all of the macrame."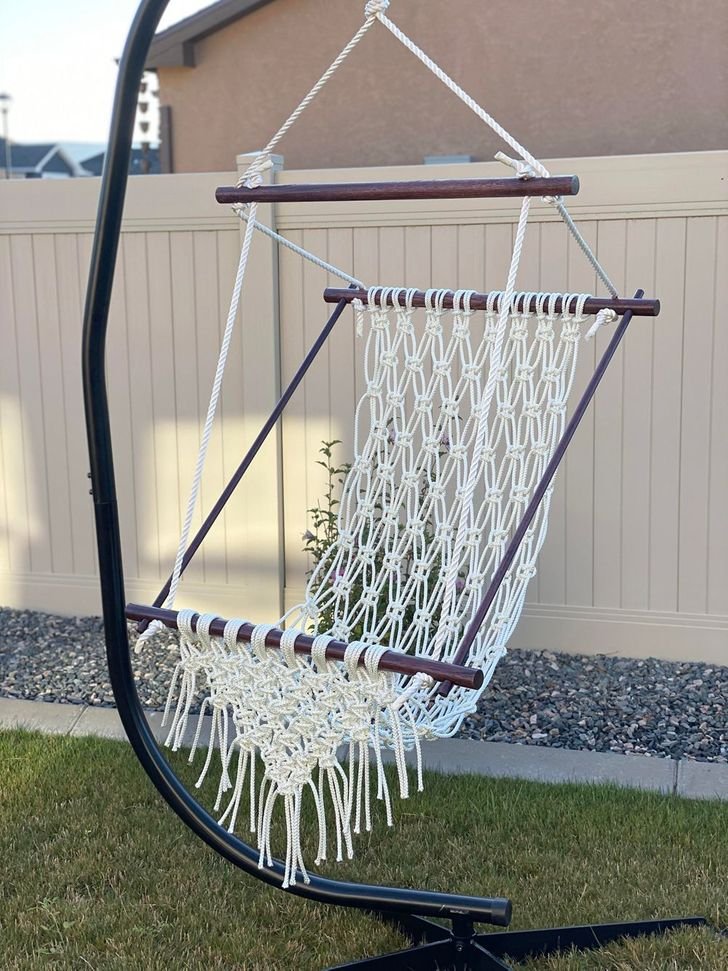 m4rceline -Via