Jennifer Lopez looks to be relaxing next to a lagoon in a tattered wedding gown in The Dominican Republic. The 'Hustlers' star was filming for 'Shotgun Wedding,' initially with Armie Hammer. The role has been replaced by Josh Duhamel after the former has been rained down with accusations of sexual cannibalism that he's been denying strongly.
It has also been weeks after her relationship with Alex Rodriquez has been rumored to be in tatters. Previously, the two addressed the issues to TMZ, commenting that they are "working through some things" and the reports are "inaccurate."
The celebrity is winding down next to a 'favorite lagoon' while filming in The Dominican Republic.
Kate Best for Jennifer Lopez -Via
The wedding gown looked ragged and dirty as if she's rolled down through mud and dirt, but she looks no less of the usual beauty she is. The 51-year-old artist relaxed as she posed and relaxed on a chair next to the calm body of water.
A pair of black boots that don't fit the wedding gown was also seen.
Kate Best for Jennifer Lopez -Via
'Shotgun Wedding' is a rom-com movie with action sequences and is directed by Jason Moore. The movie production started with quite a setback when rumors of abuse made the team replaced him with Duhamel.
Relationship patch up?
Kate Best for Jennifer Lopez -Via
After denying the break-up, Alex Rodriguez shared couple selfies on his Instagram account being lovey-dovey with J.Lo. But the catch is that the picture was an ad of the two for Goli Nutrition.
PageSix claimed that sources said the two had "a great couple days in the DR." The status quo of the two is that they're still together. The source continued to report, "Whatever bump in the road, they decided that they were going to try and work things through."
Josh Duhamel replaces the character that plays Lopez's spouse in the movie right after production started.
'Shotgun Wedding' is also starring Lenny Kravitz, Cheech Marin and D'Arcy Carden.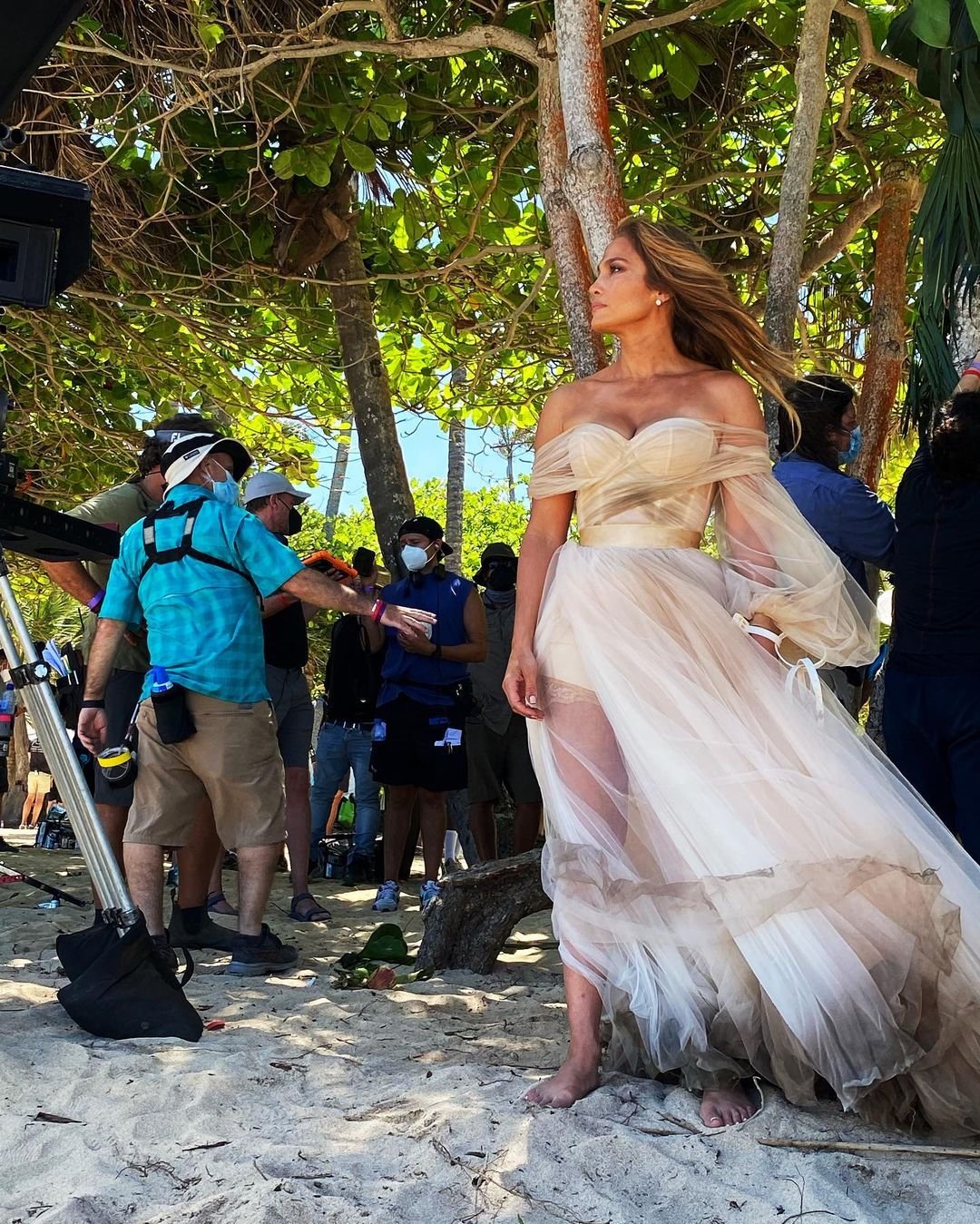 Jennifer Lopez -Via