High school is more like a distant memory, and you won't disagree that these memories made through the years range from standard to bizarre amid experiencing changes and growth. High school is the one location we all are mandated to be every day while trying to make our best. However, if you take a minute to think about all of the bizarre stuff that you've witnessed, the chances are that you will be LOL-ing.
People recognize the importance of education. Still, going to school isn't the same experience; it actually does differ across countries. The ways schools operate can be pretty strange, yet it's entirely accepted as the norm. From students drinking milk with hamburgers at 11:30 a.m., the trash of a whole bag of chopped onions into the toilet, to cracking back on a stackable school chair, our compilation is hinged on the things that appeared normal in high school but were downright strange. Have a look, enjoy, and possibly, you will find them relatable.
"My chemistry teachers solution to people stealing her calculators."
imgur -Via
Homemade wallets business.
quenblackwell -Via
That weird obsession everyone thought was the norm.
sootsamwitch -Via
Those Cheetos and Pixy Stix dust make you feel 'adult.'
Bai_Lindstrom -Via
These unusual 'traits.'
khalilcobain_ -Via
How did we all do this?
sultyyyy -Via
School teaches life's essential. Literally.
invisiblehallows -Via
This weird diet.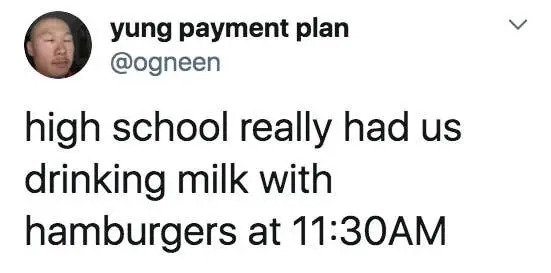 ogneen -Via
The bloody review games.
chriskendall. -Via
"College student gets stuck in bathroom. Posts to "Overheard" Facebook page for help."
synthparadox -Via
There's an explanation for this, but yeah… how did we think like, "Oh, that dude's personality is puking."
bridgetttttk -Via
Those coarse toilet papers – nothing like using your own toilet.
kevin_the_kidd -Via
Yeah… public school and its random rumors.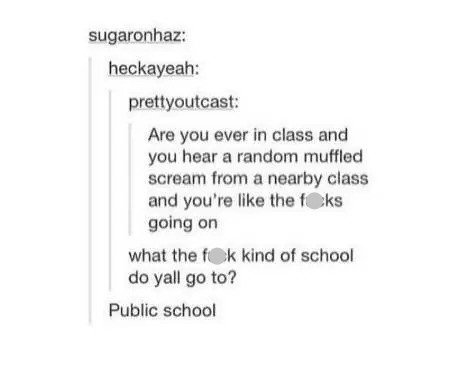 sugaronhaz -Via
It's a day of blessing.
KINGSABRINAA -Via
That does not erase the fact that we're getting out of here, 'sir.'
danisnotonfire -Via
The edgelord cat lady? Yeah.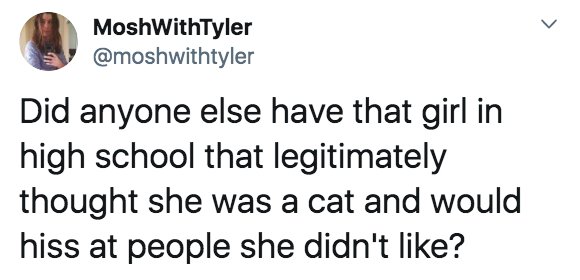 moshwithtyler -Via
The toilet becoming the weirdest dumpster at school.
David-Shark -Via
I'm more intrigued by who started this rumor.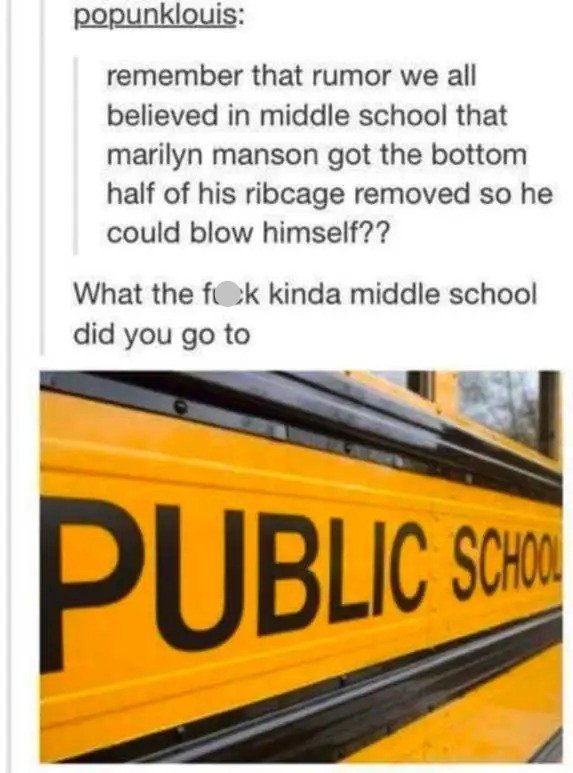 popunklouis -Via
Creaking on this chair to stretch back.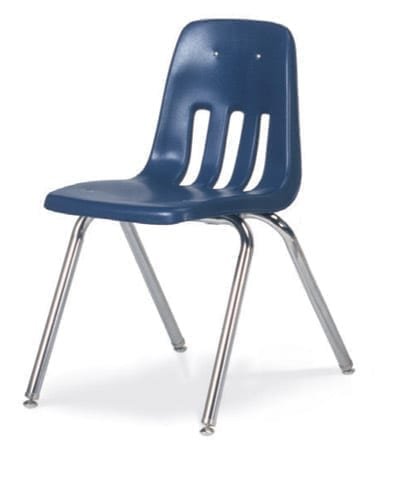 schoolandofficedirect -Via
What were they on?

lukasbattle -Via
You all women need to chill, it's just light.
onlinecutie -Via
The universal pass for bathroom.
laurenbillmeier -Via
Still asking the same question 10 years later.
markedly -Via
That 5-minute-mile run.
joezimmerman -Via
The random dump.
lyxopk -Via