This Twitter user would've never thought that she'd find that person through her viral post. After feeling proud about her mother finding a new man for herself, she shared a picture of her with the new boyfriend having fun cruising. The tweet went viral and found its way to the man's daughter, who recognized her dad in the picture.
This proud post of a mom finding her love after being heartbroken led two stepsiblings to find each other.
B***hseida -Via
People couldn't help but compliment how youthful her mother looks in those pictures! They also congratulate her being happy now.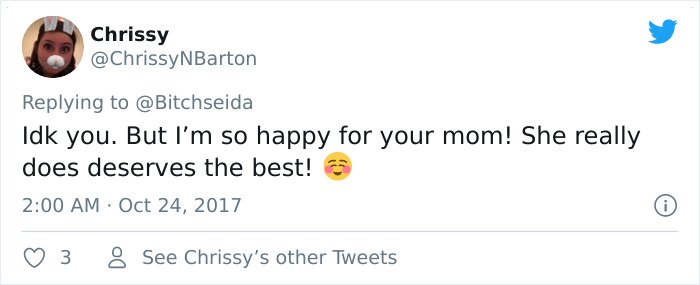 But one person notices a familiar face in the post: that's her dad!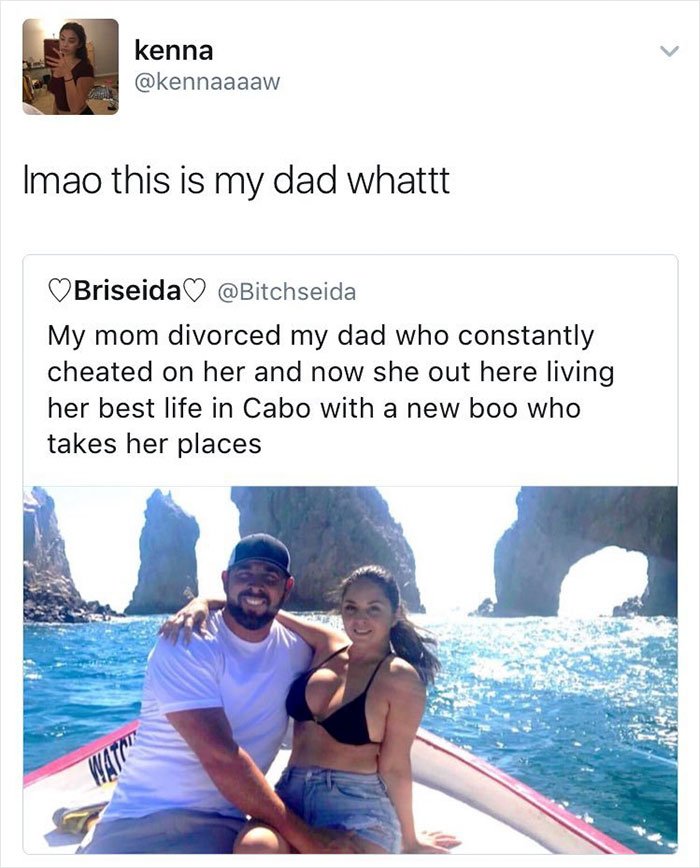 The girl's quote tweet was gaining attention as some people still couldn't believe in what she claims. She quickly added a proof that the man was, indeed, her dad.
Kenna shared a family picture without her mom in it. Yep, that's definitely him!
She also cleared up that it's not his dad who's cheating. He's divorced and is now with his new love.
Everybody is absolutely excited, including the two girls.

Bi***seida -Via
The internet absolutely loves witnessing this unfolding in real-time.