Couples often don't understand each other, but the good thing is something can be done about it. A genuine relationship involves two imperfect people refusing to give up on each other. Humans are generally not perfect beings, and more often than not, occasional disagreement remains inevitable. Be it something small or huge, it is always best to look at the situation from your spouse's perspective, too, even when in a heated argument.
Disagreeing with a loved one isn't necessarily bad but what hurts the most is when a partner doesn't know how to fix issues in a relationship – this can significantly result in some of the worst stress in one's life. Ever felt bitterness in your relationship? If YES, this short illustration and tale below is a perfect description of why sometimes changing your opinion on an issue can go a long way in your relationship. Do enjoy this simple illustration, even though it's quite thought-provoking!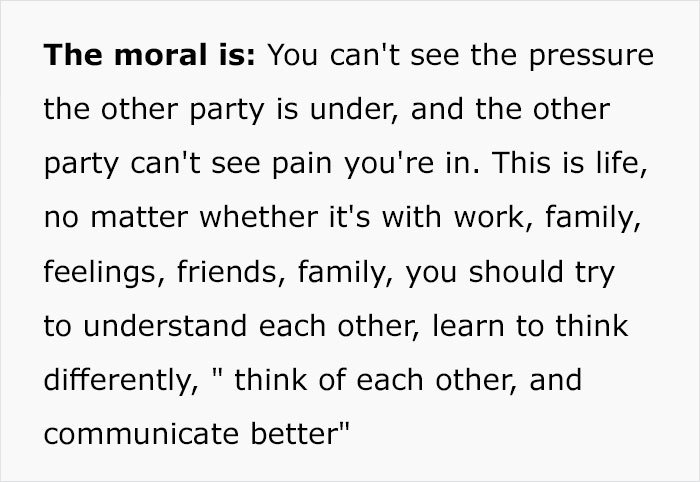 Indeed, it's a complicated truth that love isn't always sufficient in a relationship. You can be in love without understanding your partner but be aware it will someday soon manifest as arguing. Besides, if your relationship communication is hinged on misunderstandings driven by difficulty expressing feelings and hearing what a partner has to say, they can be worked on only if both people are willing or motivated to make things better.
Nonetheless, the next time something happens between you and your spouse, do ensure you try changing your perspective as there's truly more than one side to a situation.