Falling in love can be powerful! You must have had that moment in the early stages of romance where you wanted to tell the universe about the newfound lover. You might have even changed your relationship status from being single to being in a relationship on Facebook and perhaps might have been tempted to profess your love with tattoos. It turned out; you aren't the only victim of the mentioned above, as many people have made the mistake of getting an ex's name or face tattooed on their body.
However, this romantic way of professing undying love often results in a blunder as that same person can become a great source of frustration and pain. The idea of getting an ex's name or face tattooed on a prominent place is undeniably far from unusual, but how you cover it up can tremendously make a difference. So from tattoo hazards to incredible masterpieces, these people compiled in this article will forever be grateful to the artists who assisted them in covering up their exes' names and faces while moving on with their lives. Do have a look and enjoy!
#1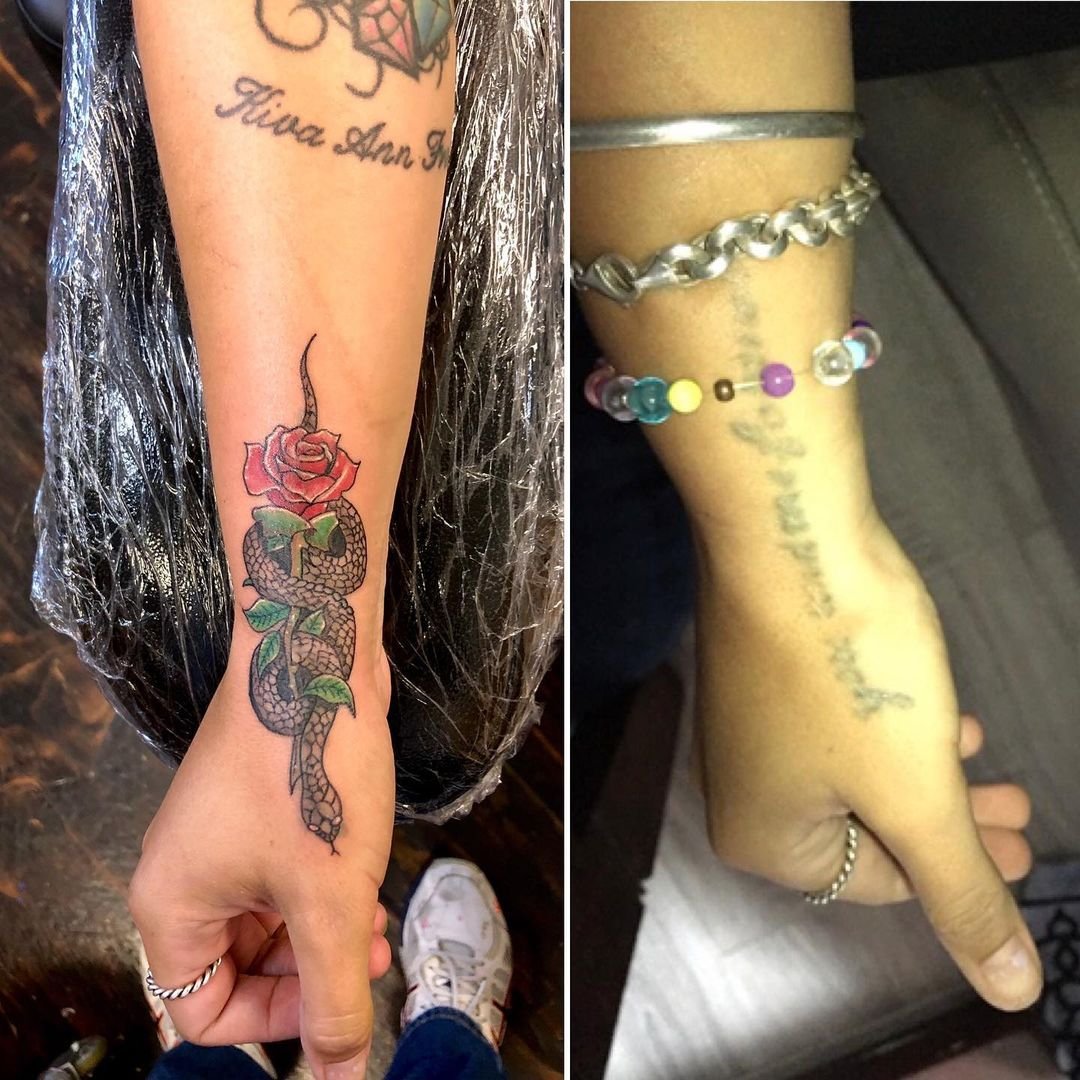 white_sik_ink -Via
#2
bornagaintattoo -Via
#3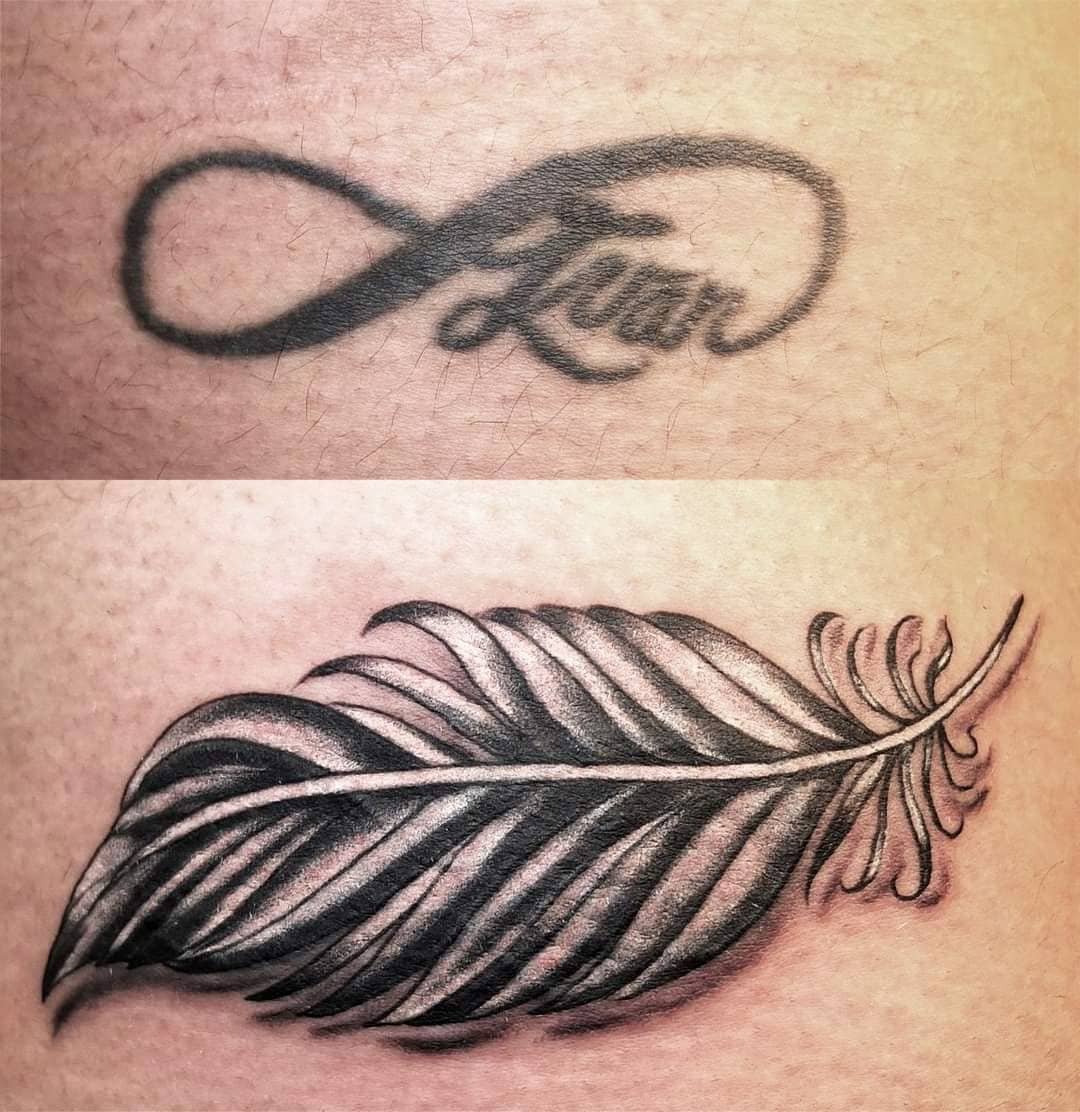 deluxetattoo_girona -Via
#4
terhi_torkytaide -Via
The same way the relationship ended, your ex's tattoo doesn't also have to last a lifetime. Tattoos can be creatively covered up, and the previous linework can be repurposed. Numerous artists are great at coming up with excellent tattoo cover-ups for name or initials that will entirely hide your old one. Specifically, names or initials written in black ink are often easier to remove than lighter colors. But no matter the color – be it dark green, blue, or purple, be rest assured that an artist can transform it into a brand new work of art.
#5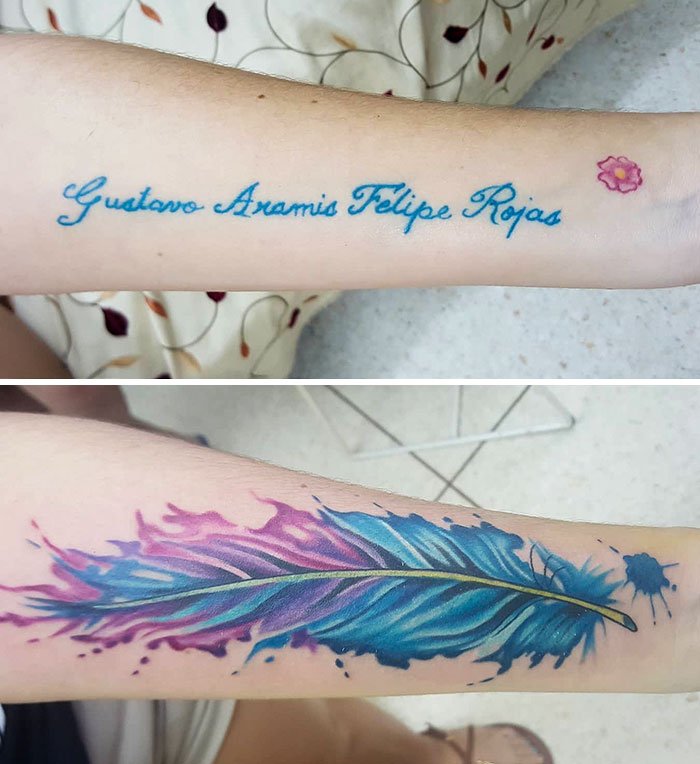 inkartetatt -Via
#6
#7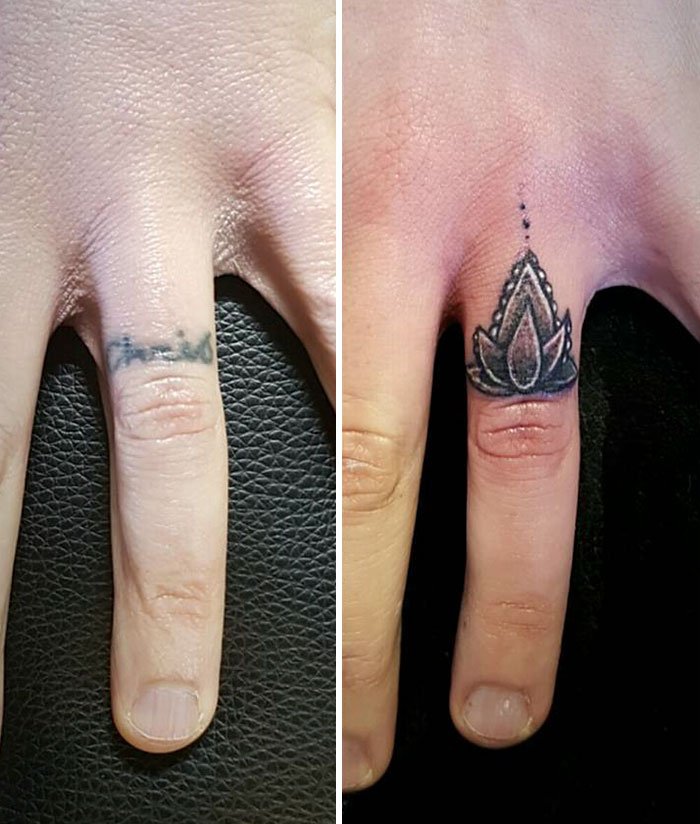 nathanmezink -Via
#8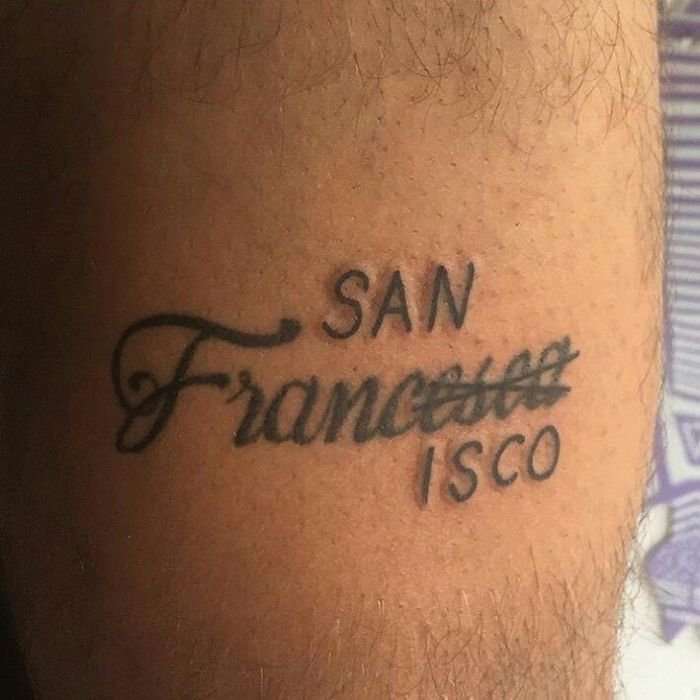 suckytattoos -Via
#9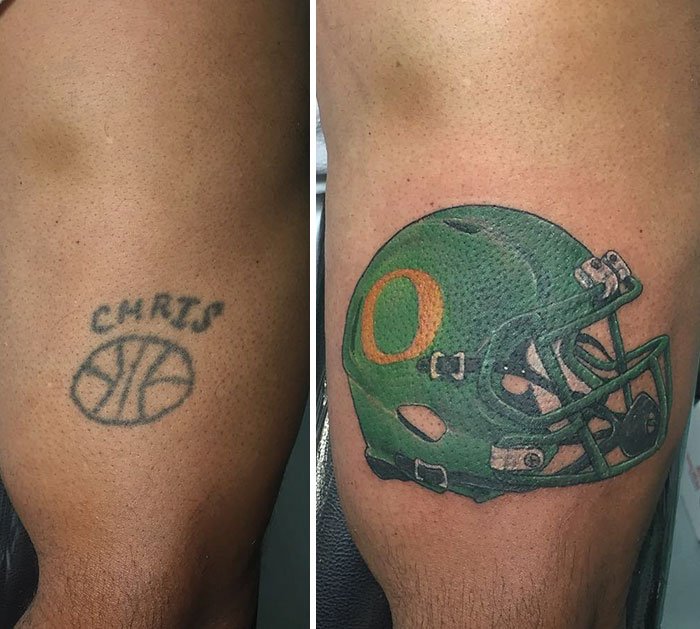 renmeltiong -Via
Sadly, it's not all relationships that survive. But then the removal of your ex's name or initials from your skin is one great way to kiss goodbye to a breakup. Nature-themed cover-ups are quite a popular choice, and feathers appear to represent freedom from a toxic or frustrating relationship. Specifically, the portrait of your BF or GF can be risky, but thankfully, tattoo shops are forever open for a re-fix.
#10
#11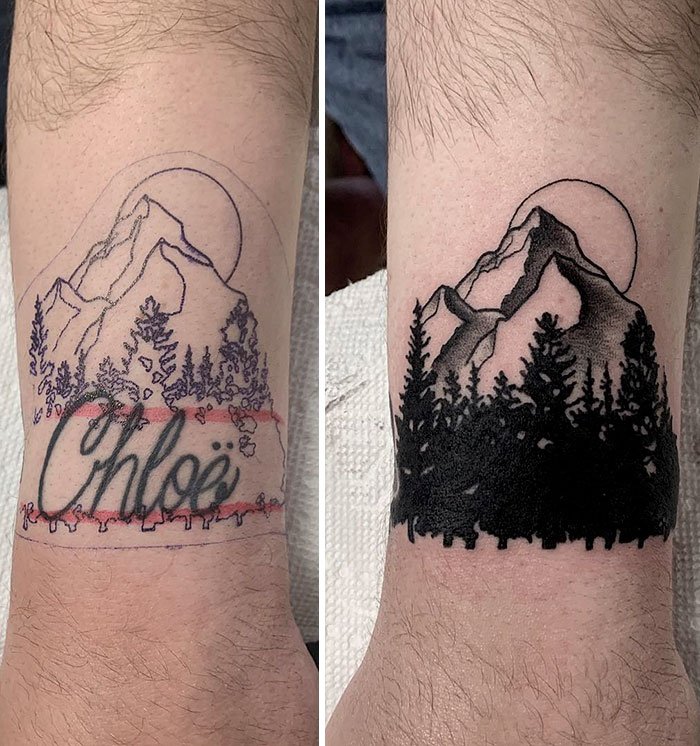 #12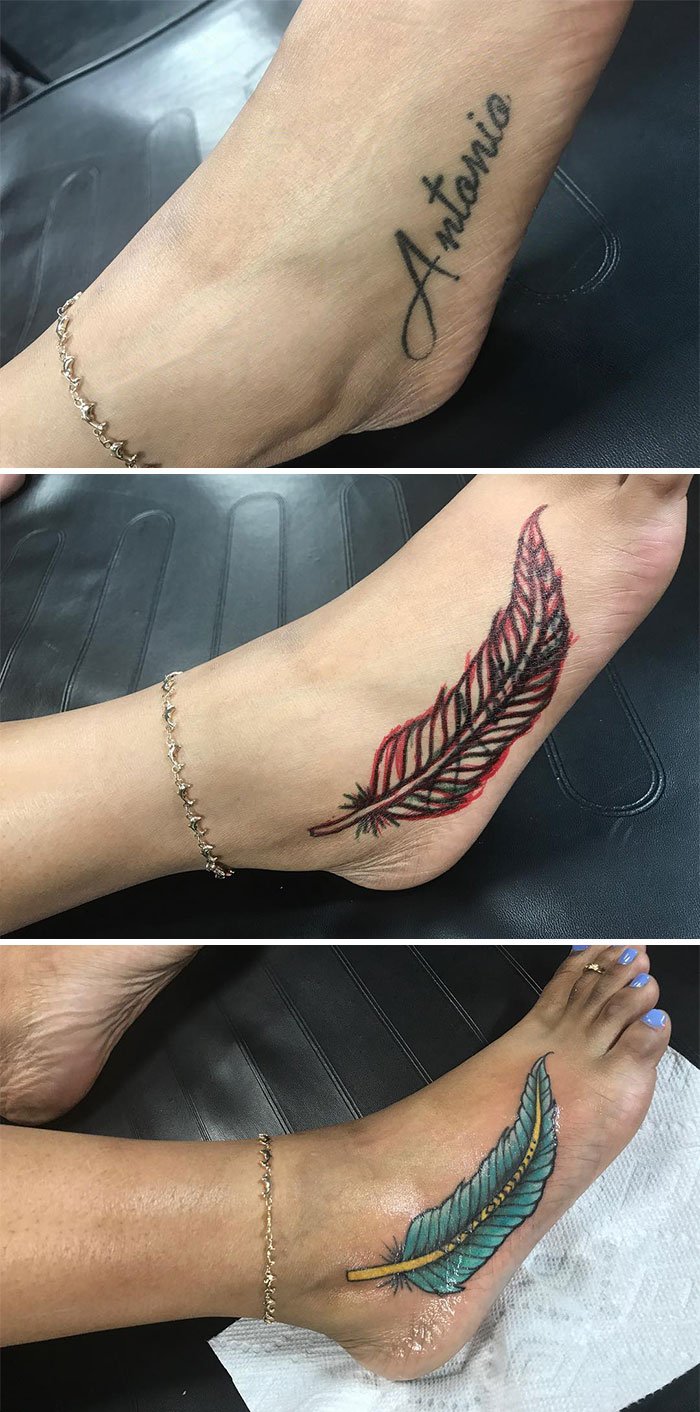 cedric_tat_yo_grandma/ -Via
#13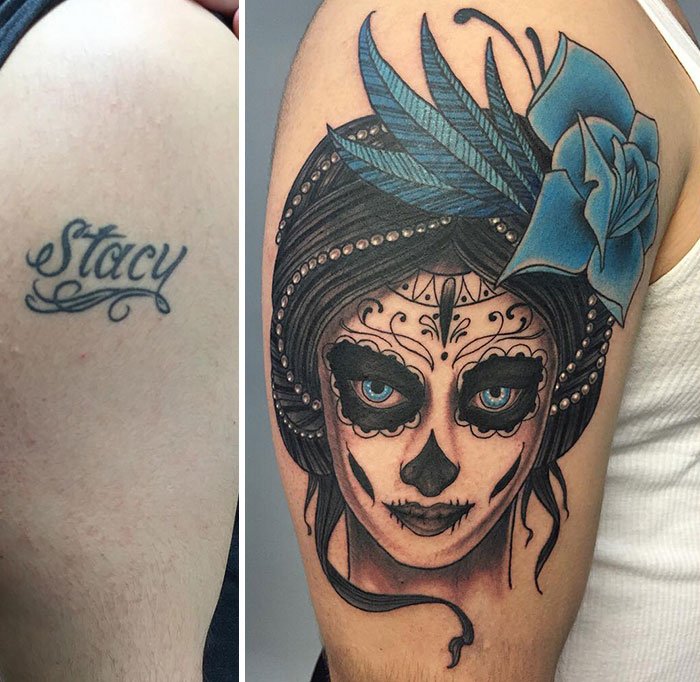 spedmonster1 -Via
#14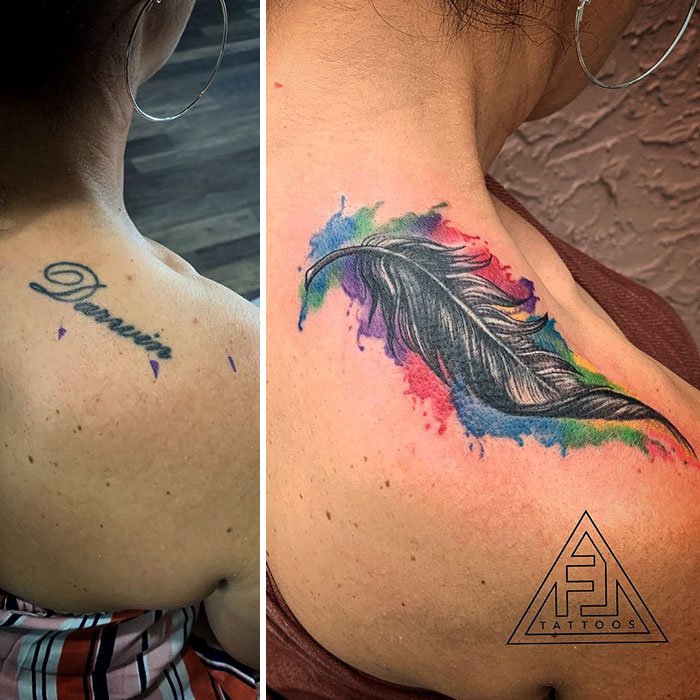 fernando_gregostattoos -Via
Covering up a tattoo doesn't have to feature typical photos of birds, roses, feathers, or flowers; you can replace your ink using a hilarious tribute to your most-loved cartoon character. Besides, if your design has faded over time, an artist can suitably cover the original work using bold colors.
#15
#16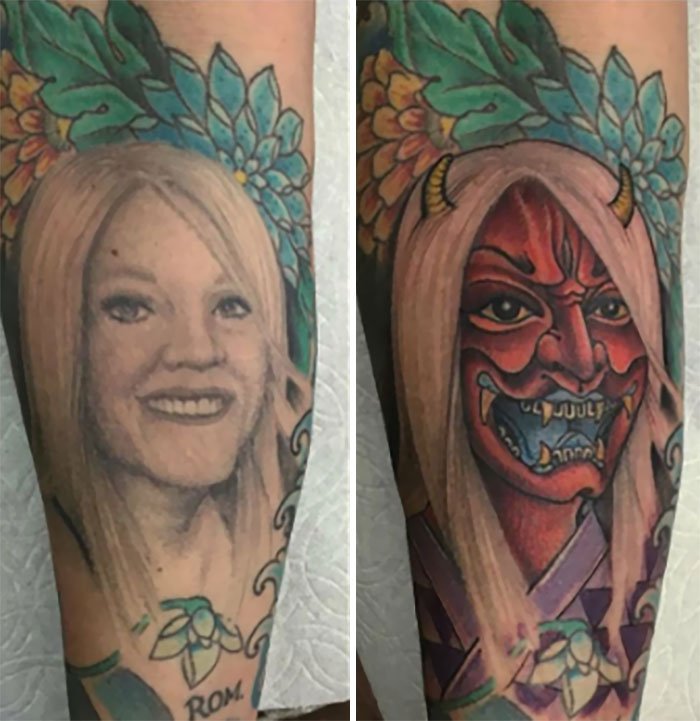 SomeJagaloon -Via
#17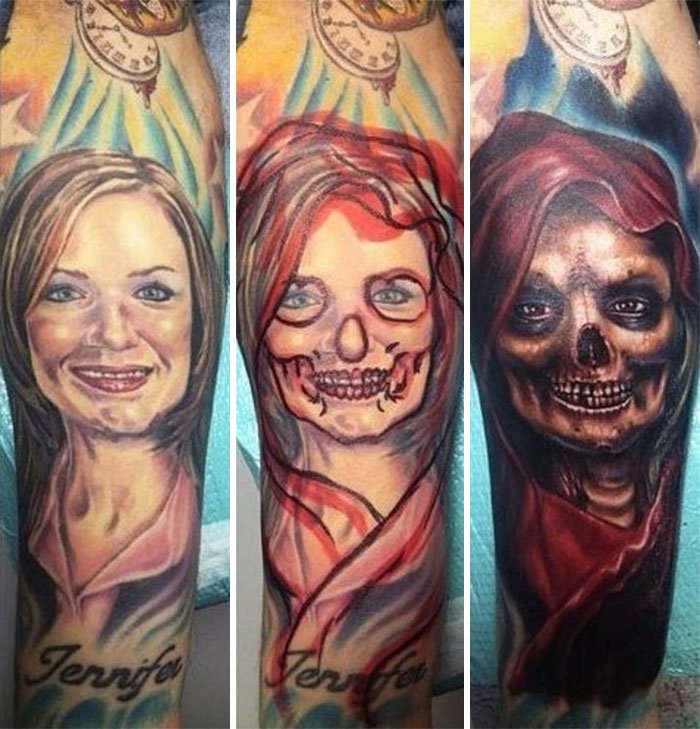 #18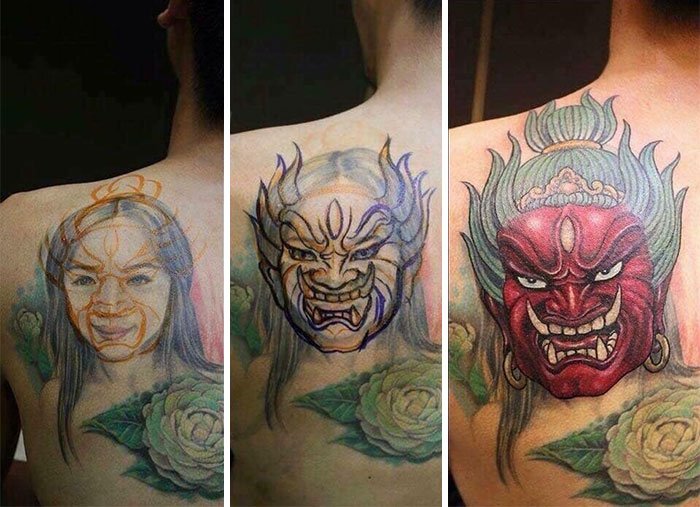 #19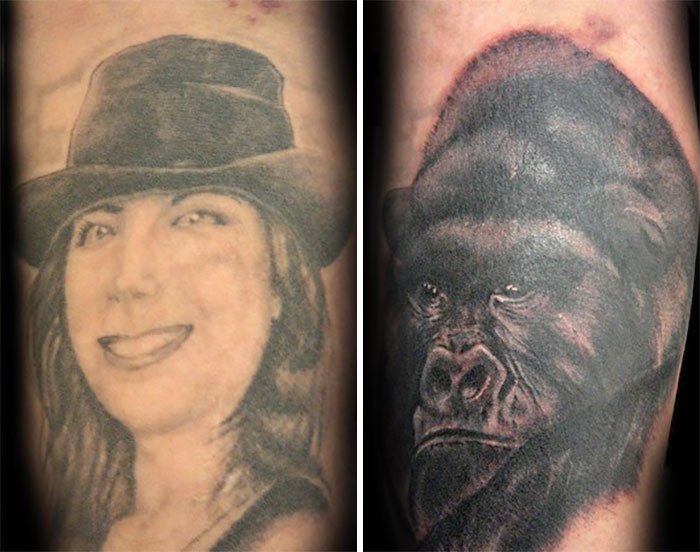 Nonetheless, if you want a tattoo cover-up, you have to be open to a modification that will allow a complete hid of the old body art. Be aware that the more complicated the cover-up tattoo design is, the more solid yet deep colors it has in will make for a better result. On the other hand, warmer colors are reportedly less successful at covering up an old tattoo; hence be informed.
#20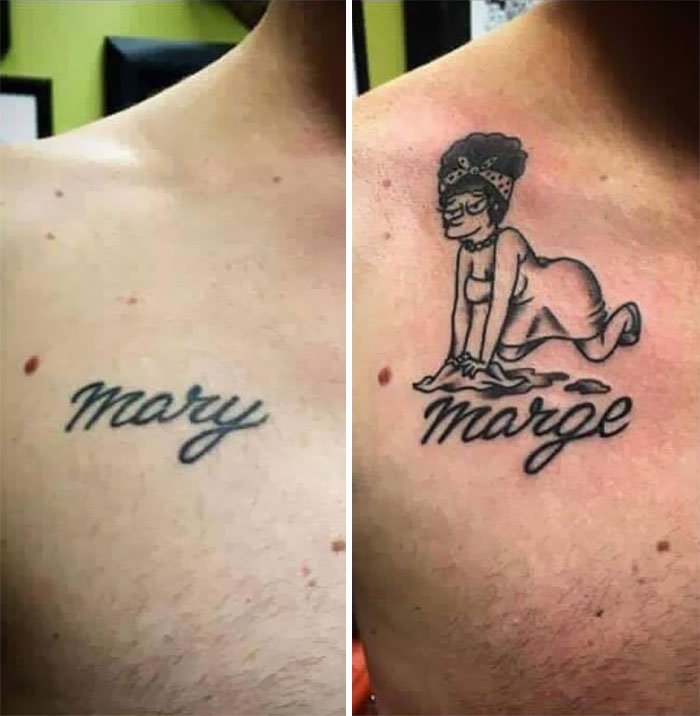 #21
drfranktattooshopnaples -Via
#22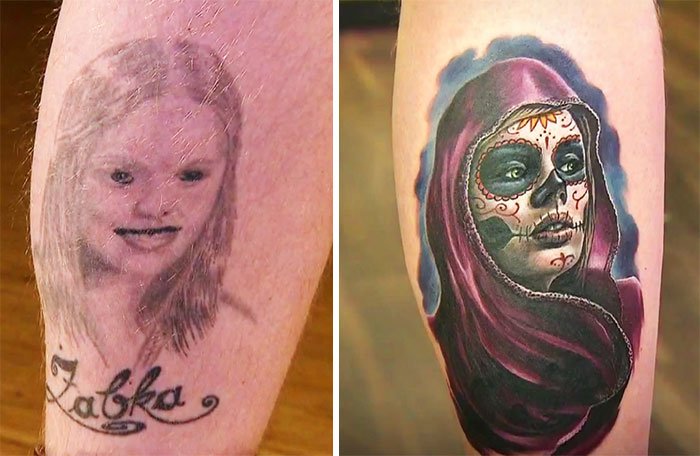 Kami_No_Tanjou -Via