This couple who lives in South Africa were surprised when they find out uninvited visitors lounging on their home's deck. But they couldn't greet them nor tell them off because the visitors were six big cats of South Africa. Yeah, married couple David De Beer and Mariska found themselves in the company of a lion pride taking a nice nap behind their empty home. Initially, the cats didn't give the humans much attention when they entered the room with glass doors that look outside the deck, but they were alert.
Six lionesses that look like from the same pride relaxing on the deck.
Triangle News
Initially, they all looked contently napping, visibly undisturbed by the humans' arrival.
Triangle News
The lionesses were resting on the deck of a home in Leadwood Estate, a property owned by David's father. David owns the building firm Davon Construction and was on an inspection trip with his wife as it was put on sale.
To their surprise, they found that "someone has already moved in."
David took a video of the lions from before he entered the room that directly look outside the deck.
The lions' rest was a bit disturbed as the sound of the door closing surprised them.
Triangle News
They pranced out of the deck but remained in the yard while curiously peeking into the house, looking at the humans that were filming them.
Words of admiration could be heard in the video with people getting jealous over the VIP seats of watching the proud creatures sunbathing just right outside the house.
Triangle News
Triangle News
One user joked about how they are the best security guards that take care of their own needs. Another pointed out that it's going to be quite an inconvenience that they can't drive away on their own.
The house that is located in the Leadwood Big Game Estate is currently listed at a price below £100,000. It was listed under its description that the house was built between the Kruger National Park and the Blyde River Canyon, an area that is frequented by the lions.
A protected habitat of big cats: pride of lions roams freely in this 13,590 acres of land where the home is located.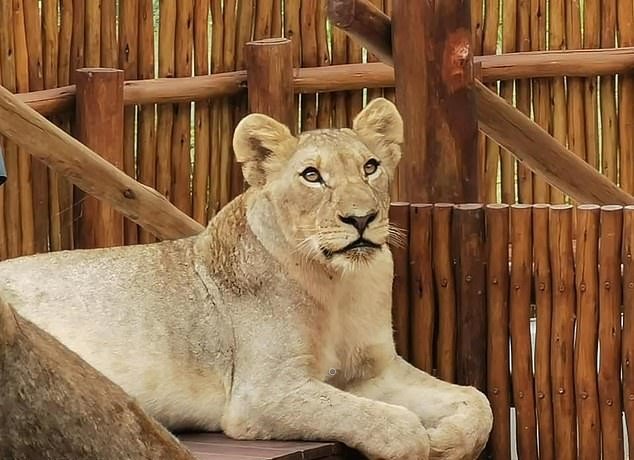 Triangle News
Triangle News
David De Beer and Mariska had their breath taken away watching the big cats relaxing on the deck in close range.
Triangle News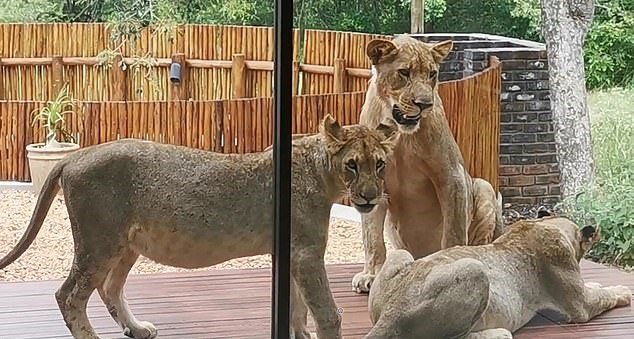 Triangle News