The Christmas holidays are quite harsh for some people, and for a few, dealing with family and pets is too much to handle. Christmas is acclaimed as a time of year for spreading joy, but it turned out it wasn't everyone who felt an overwhelming sense of satisfaction on Dec. 25th. Some people's reality was that Christmas was a big hard and even Santa nor sumptuous meals could make it better. From dog disapproving brand new Christmas Decorations, torn into pieces $300 to broken surprise Christmas gifts, it's no joke that the holidays can make one sad, especially as it's inevitable from being ruined by epic fails.
Well, the internet is indeed a master-of-know-it-all, and regardless of what hilarious fails happened to you or perhaps no matter the bad luck that has significantly dealt with you, be aware you aren't the only victim. We scrutinize the internet and have found the first-hand compilation of people who had experienced the worst Christmas ever. They're adequate proof that something can go wrong even when spending time with families, unwrapping gifts, and stuffing down delicious meals. Besides, don't get too down on yourself as the holidays will soon be over. But for now, Happy Holidays, and enjoy!
"I umm… Uh… MERRY CHRISTMAS!"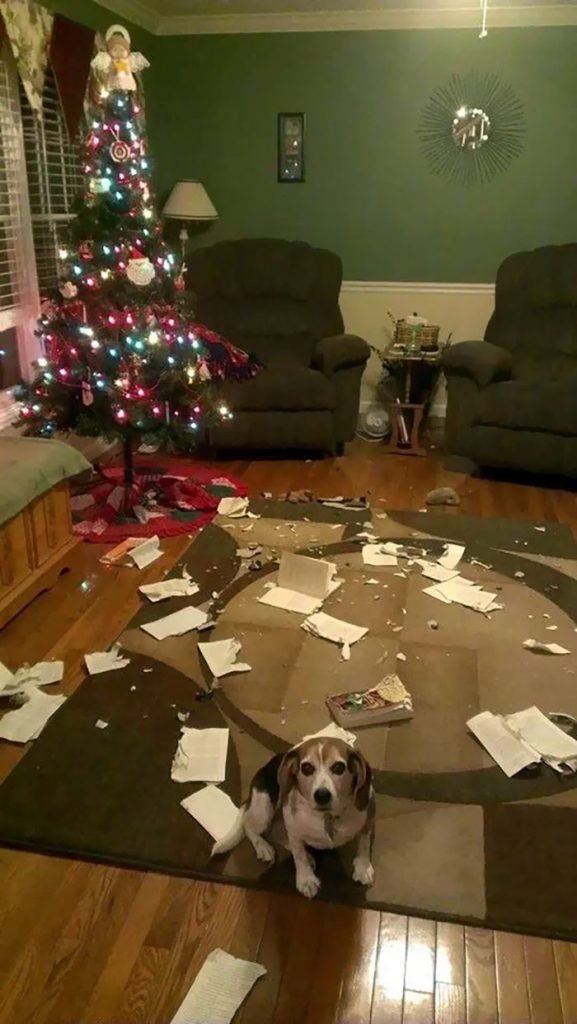 RedPill42 -Via
"My mom left $300 unattended, my nephew (special little kid) thought it was just papers. Merry Christmas mom."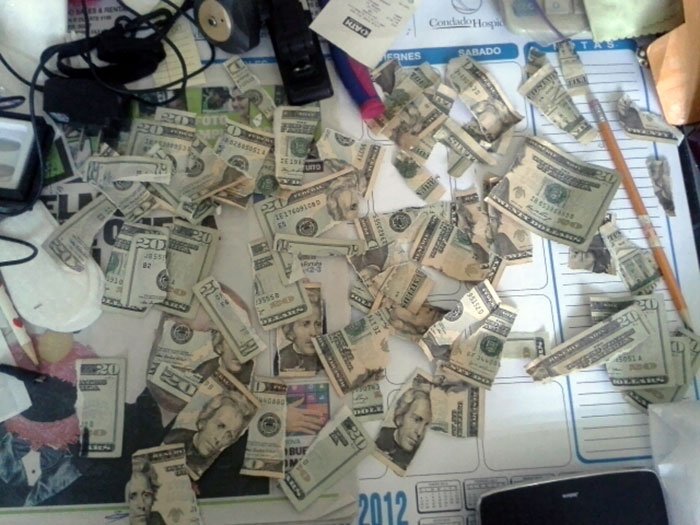 appycapterr -Via
"I was putting up Christmas lights on my roof a while back when this happened…"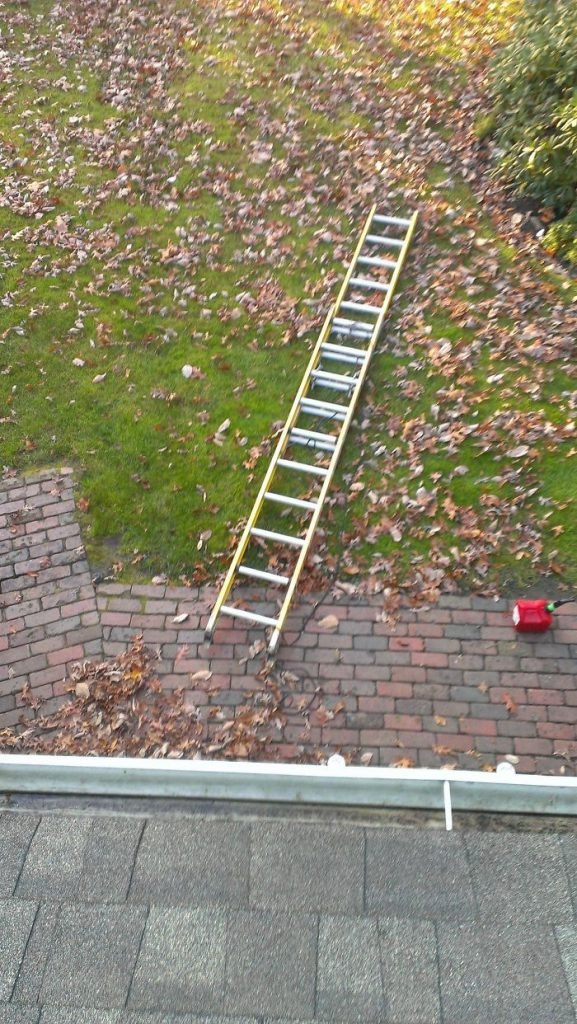 brend2b -Via
"Well, there goes Christmas lunch."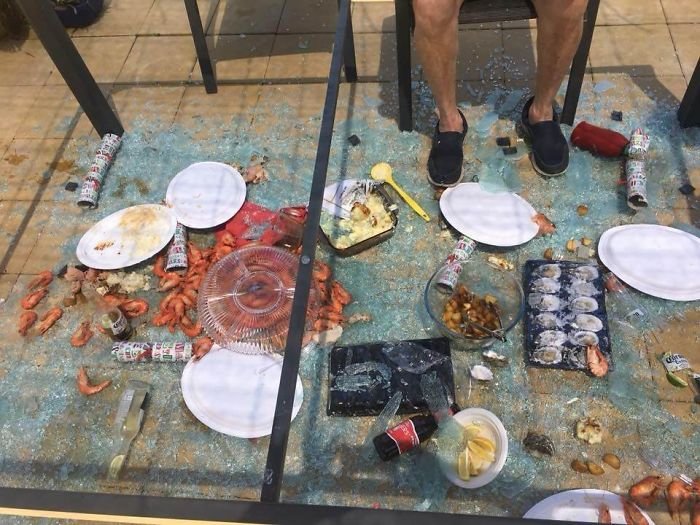 thejimking -Via
"Got an interesting package in the mail today. I have no idea who sent it… Merry Christmas, I guess."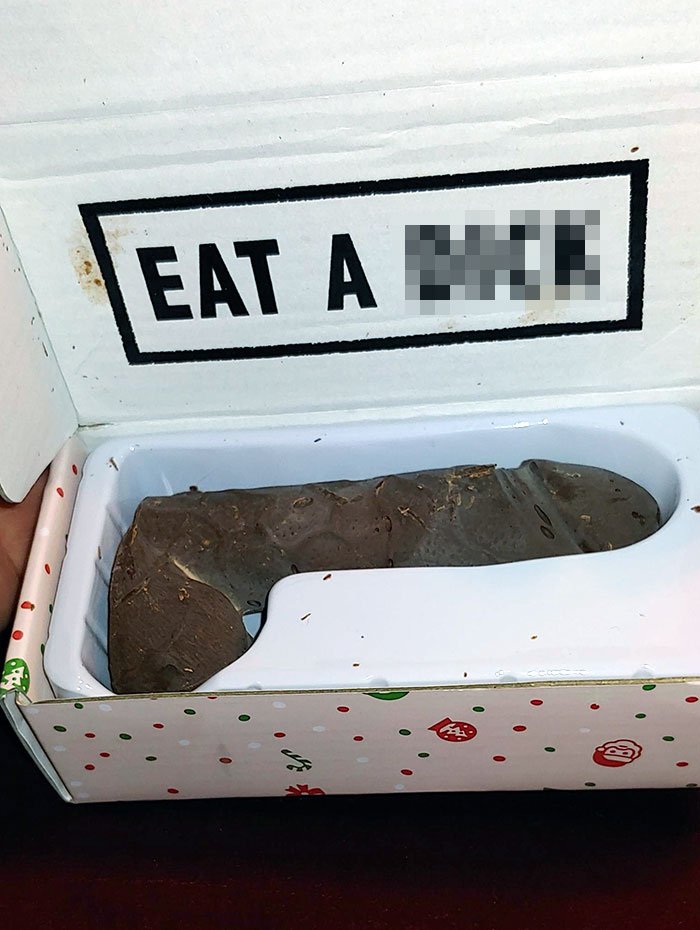 BienGuzman -Via
"Hid the ham from the dog in the oven. On a plastic carving tray. Turned the oven on to preheat for the roast turkey."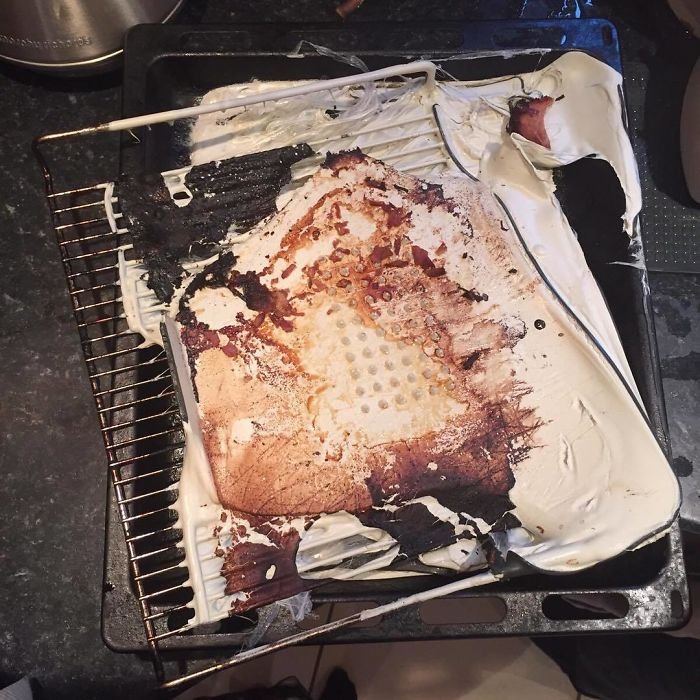 official_jessicafellowes -Via
"Brand new Christmas decorations, dog did not approve."
thehuddster123 -Via
"The holiday season means bottomless egg nog!"
poopgoose1 -Via
"I'm spending Christmas at my Australian GF's parents place. Brushing my teeth in the morning I look up and this is what I see on the inside of the window. I love the weather here, but f*** that!"
danielbln -Via
"Christmas dinner is ruined."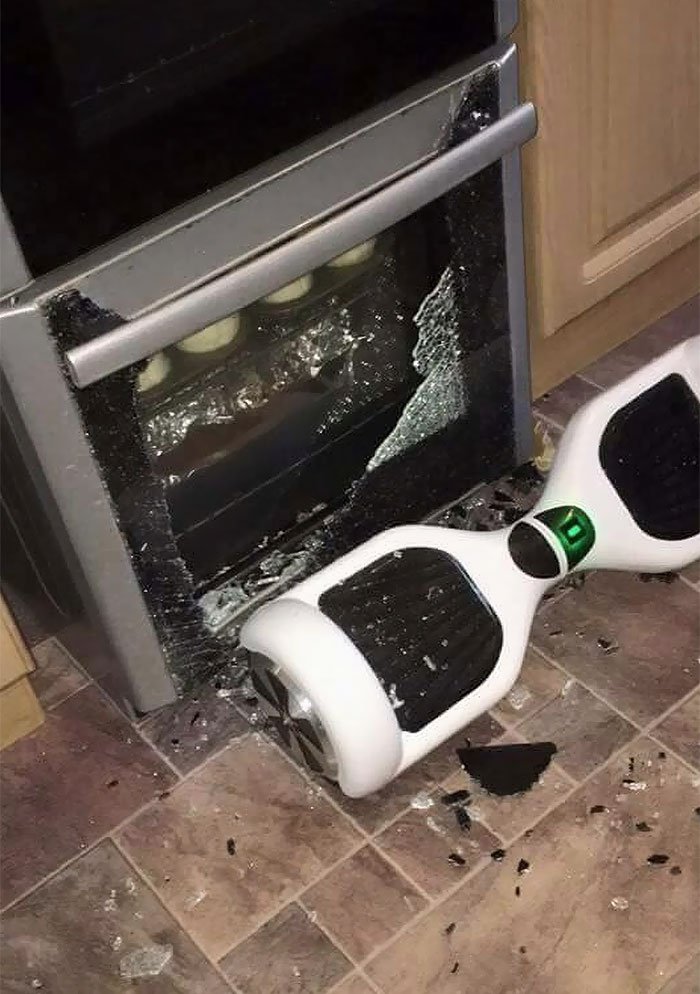 Aiden2222 -Via
"Merry Christmas."
MainePoster -Via
"Wife wanted to get down our Christmas tree from the attic. I told her not to step on the drywall… She later admitted that she didn't know what drywall was."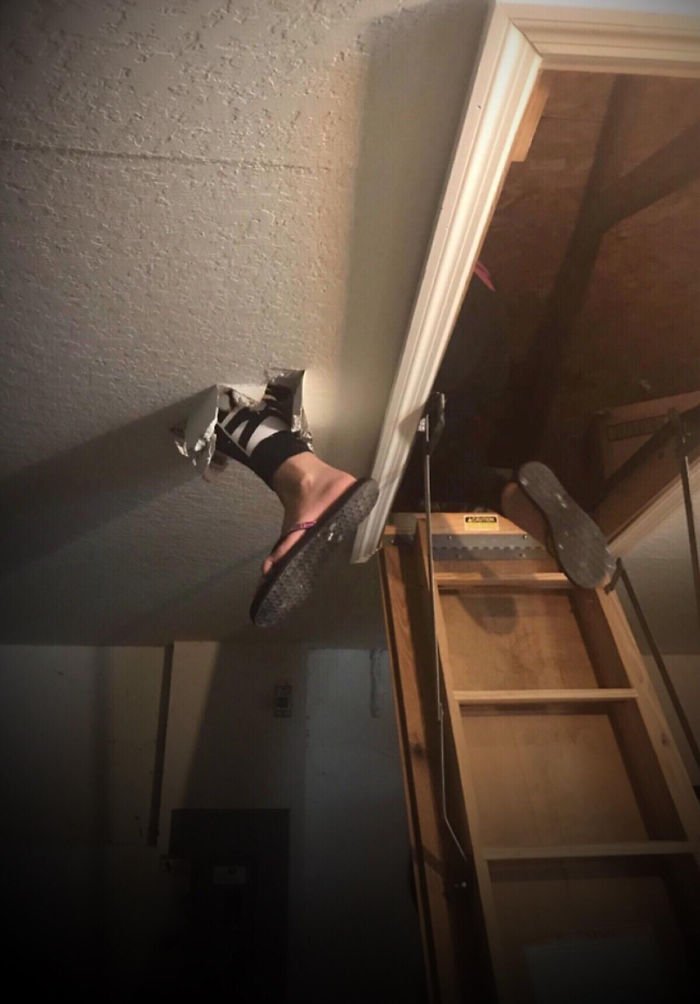 KustomKonceptz -Via
"Neighbor just tried to throw his Christmas tree from the balcony. Not sure where it should've landed ideally."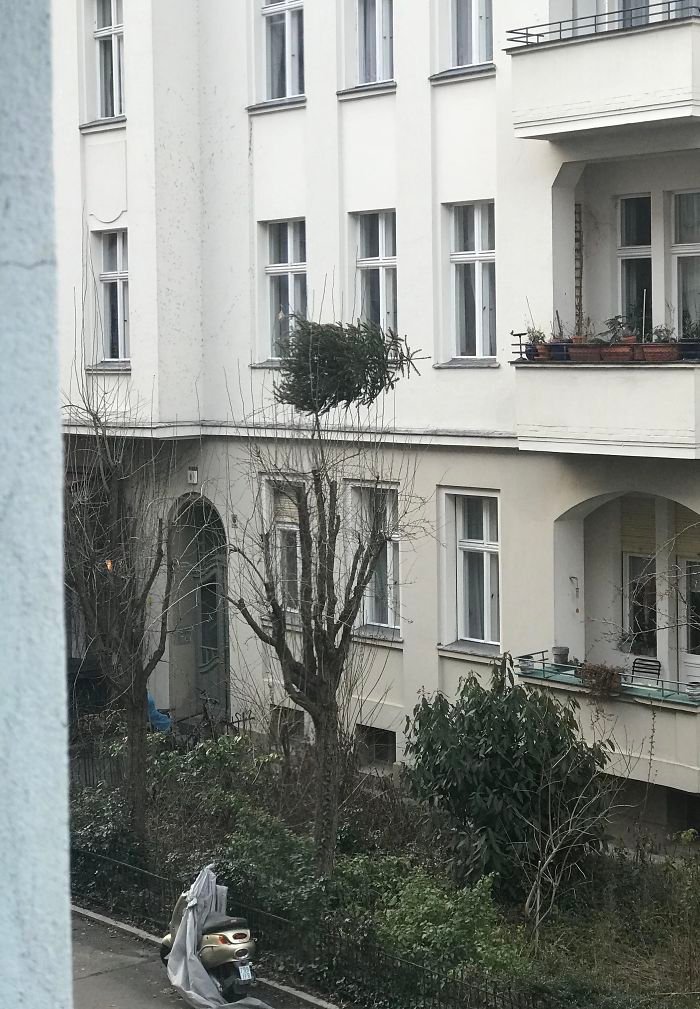 goldquest -Via
"My parents made my wife a stocking for Christmas."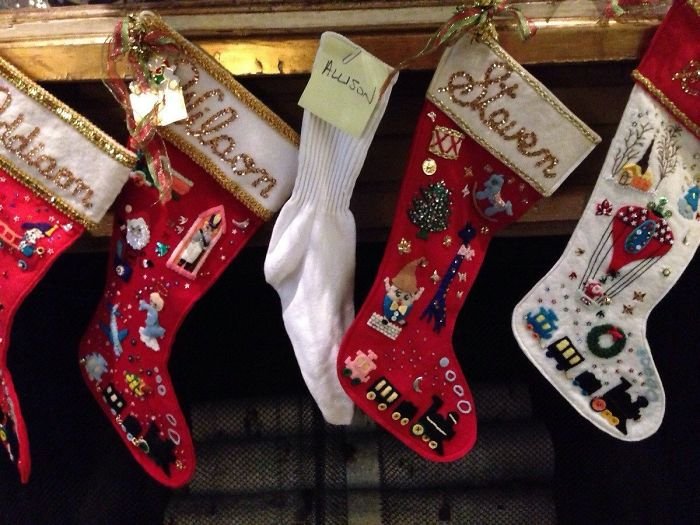 akantho -Via
"I bought my dog an advent calendar, who then explored all 24 days of Christmas while I was pumping gas."
Trair -Via
"Christmas toy, meet dog's water bowl. Dog's water bowl, meet Christmas toy."
AudsOrEvens -Via
Thoughtful aunt.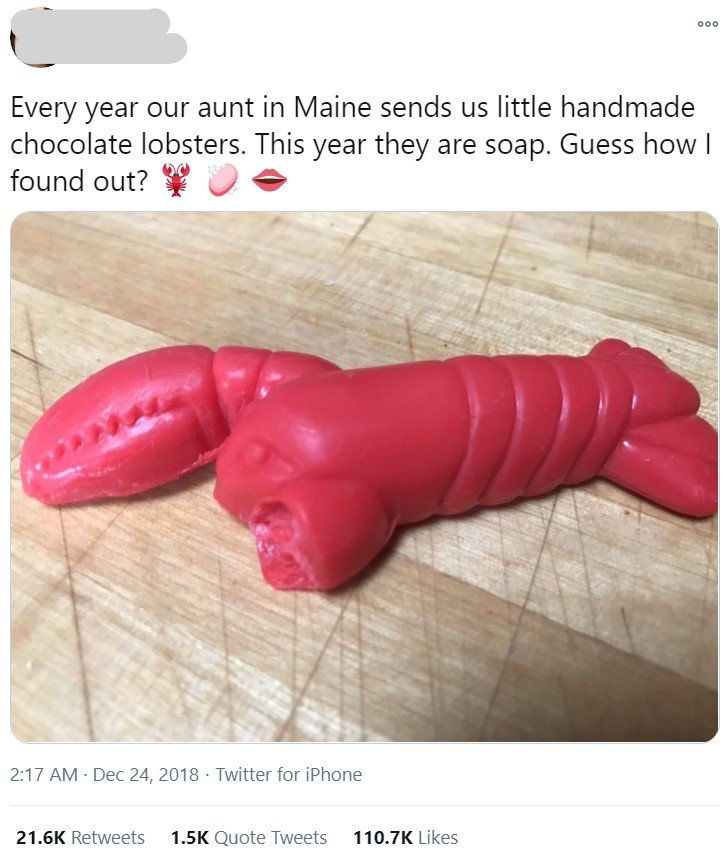 jellispants -Via
"I forgot about the chicken."
polyester_girl -Via
"Those crazy kids messing with the neighbor's Merry Christmas decoration."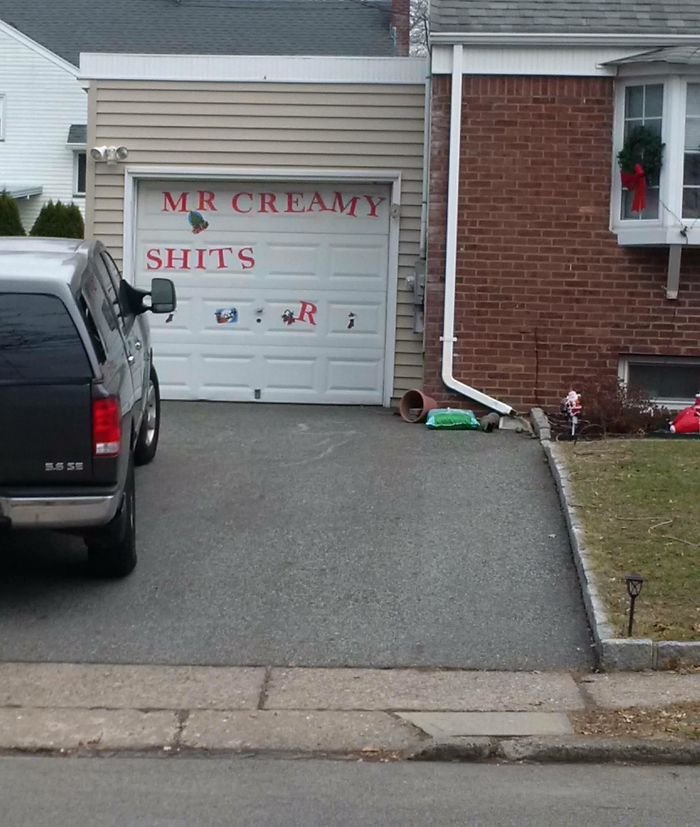 extcm1 -Via
"Why the wife says we can no longer have a real Christmas tree."
stehigs321 -Via