Are you feeling the Christmas vibe yet? Christmas is a season filled with presents, sumptuous meals, and, importantly, spending quality time with loved ones and family. But then, it wouldn't be a remarkable Christmas celebration without laugher. If you perceive your holiday season being quite serious as distant friends and family might not come around due to the pandemic, we've got you fully covered. Hilarious Christmas photos, puns, quotes, posts, and even jokes are speedily emerging on the internet, and indeed we couldn't resist but share.
From dogs attacking Christmas trees to weird Christmas sweaters, our collection sums up the best Christmas jokes ever. These photos will not only keep a smile on your face but will equally spice your preparation for 25th December. In the meantime, brace up for some hearty dose of laughter as you look through some of these hilarious Christmas situations. Do share with friends and family, and it will indeed spike up a light in them. Besides, it's startling that people look forward to the holiday bustle! Enjoy.
Someone Isn't To Be Trusted With A Decorated Christmas Tree
GallowBoob -Via
I Bet it's A Book, But It Turned Out To Be A Ca
cheesecakemaster -Via
'I Sat There, Staring, Wondering Why My Religious Mother-In-Law Had A Severed Toe Christmas Tree Ornament. Upon Closer Inspection'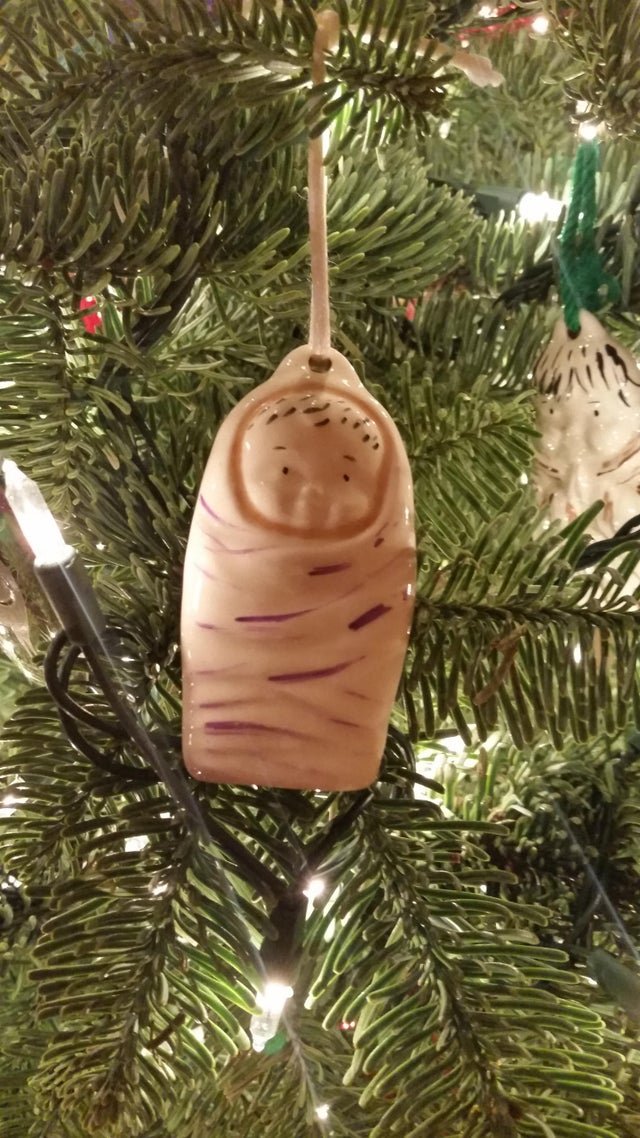 JoshuaHubert -Via
'I Discovered A Harsh Reality This Christmas'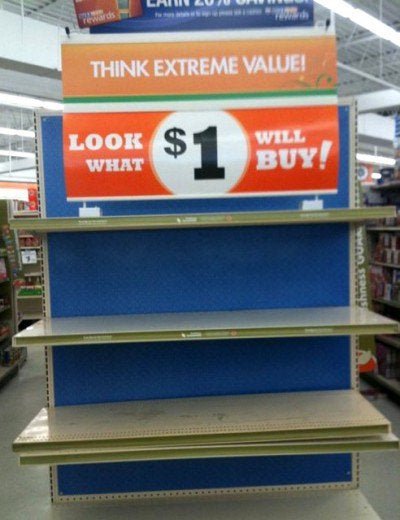 jmulvey -Via
This Is One Of The Most Funniest Holiday Cards Ever Seen
doodlegirll -Via
'Wife Bought A Chalkboard Xmas Tree To Count Down the Number Of Days Until Xmas. I've Been Erasing The Number And Writing Conspiracy Theories Instead, Infuriating her. Today, She Took It Too Far'
JackShepardMD -Via
'My Dogs Favorite Toy Is Santa, So We Brought Her To See Him'
jjmontaldo -Via
'My Bro Told My Grandma, Jokingly, He Wanted 100 Things From The Dollar Store For Christmas. Grandma Doesn't Like Being Challenged'
AceWayne4 -Via
'So My City Got Decorated With Christmas D*cks'
ISpikInglisVeriBest -Via
'I Replaced A Picture Of My Sister With One Of Vladimir Putin Before My Family Came Over For Christmas, They Haven't Noticed Yet'
kittie-cat -Via
'Didn't Realize What Santa Was Doing Until Kindergarten Teacher Pointed It Out When I Picked Him After School'
AngryHamzter -Via
Socks Are An Excelente! Gift Actually
Dardaro -Via
'Perfect For Killing My Enemies With A Little Holiday Flair'
deodoranting -Via
'For A Minute I Thought My Dad Had Got Me The Best Present Ever'
blazepress -Via
Family Christmas Picture Photobomb
awwww-cute -Via
'Parents Haven't Noticed My Christmas Sweater Yet'
Barnitz -Via
'Here's My Brother's Present. It Was A Gift Card'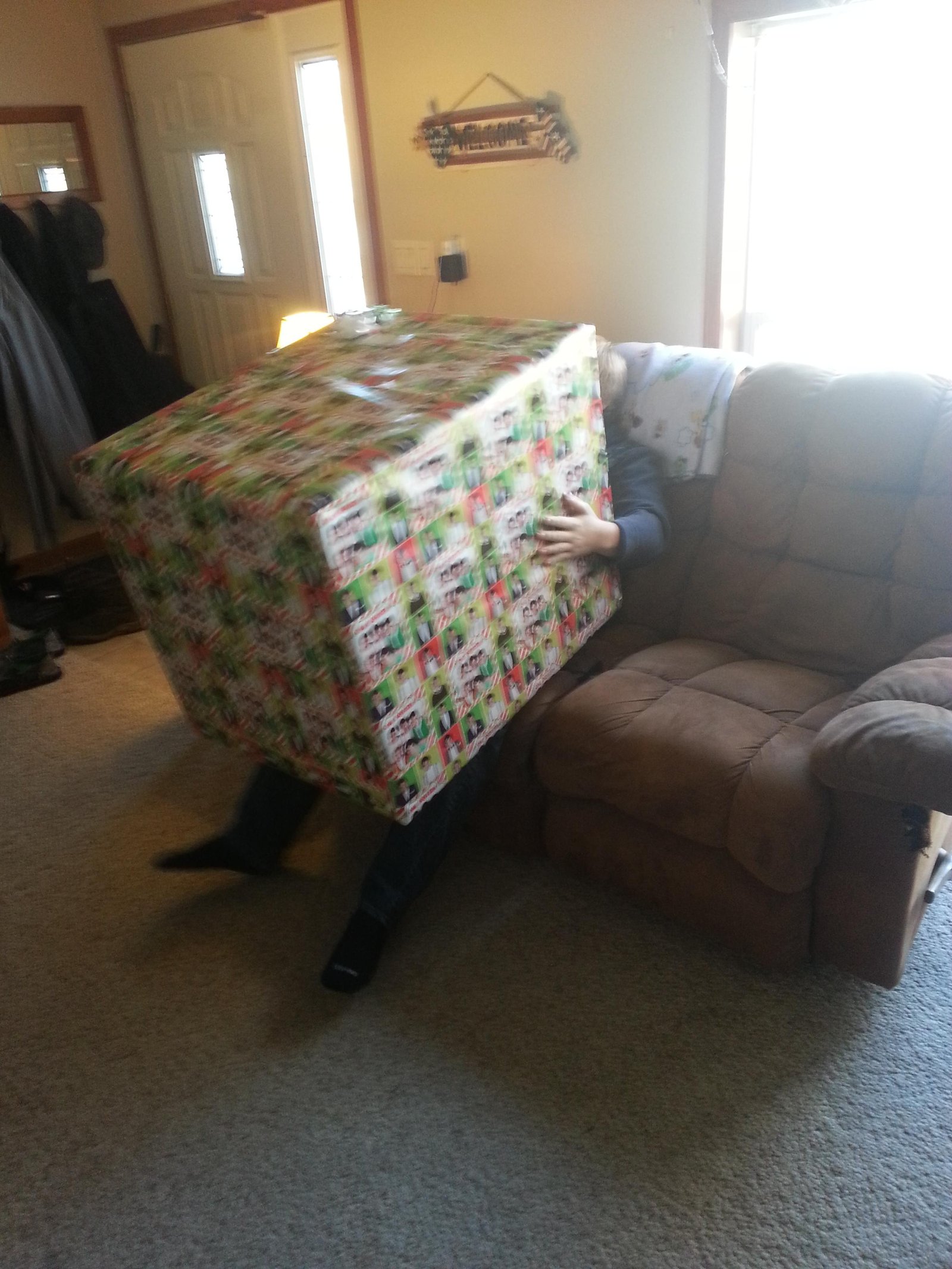 unknown -Via
'My Buddy Decided To Child-Proof His Xmas Tree..(OC)
Cowybuga -Via
'This Year, I Began Living Alone For The First Time. This Is My Christmas Card'
malsies -Via
'Our Mexican Christmas Tree. Well, For 3 Minutes. Wife's No Fun'
disco247 -Via
'Went To Buy A Christmas Tree High. Came Back With A Dragon'
SnapeProbDiedAVirgin -Via
'You Can Tell The Age Of A Christmas Tree By Counting The Lines Of Duct Tape On The Box'
Doctor-Funkenstein -Via
Merry Christmas!
snapple3 -Via
'When Your Christmas Outfit Looks Like A Starfleet Uniform'
[deleted] -Via
This Guy Gets Christmas!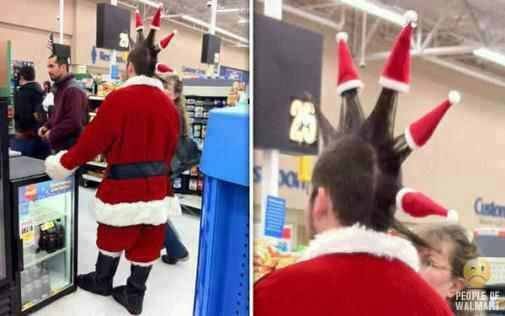 freestylenails -Via