Brace up for a tear or two as problems of our modern world can be somewhat depressing. Artist Ademar Vieira illustrates quarantine's harsh reality, social injustice, parenting, death, and even economic inequality. With a pandemic moment, Vieira's newest are realistic and downright heartbreaking. The outcomes of these comics are quite tragic and bitter, but they've to be shown. Using a single word, Vieira expresses a whole universe of emotions, ideas, and genuinely unique themes. With over 44K followers on Instagram, Artist Vieira - a journalist, describes himself as someone who tries to connect some points, having met with a difficult phase in early 2020.
Using illustrations exorcise his demons, the artist is now using his artwork to explore the issues people are faced with while also expressing his opinions on both social and political. As it appears, Vieira is enjoying his success over the internet, but that hasn't taken away the profound messages conveyed. Here we've compiled 11 of his newest stories – they might either bring you to tears or perhaps make you think deeply. Have a look!
More info: Instagram
The Mother of all living beings: Nature. Mother Nature can't be fought with, and sometimes it has proven it can surprise the heck out of us all. There's currently daily news of arson in Brazil's two largest biodiversity reserves – the Amazon and the Pantanal. It's affecting humans, but it's not the same degree as to how it affects animals. Through art, Vieira is making us see things from a whole perspective.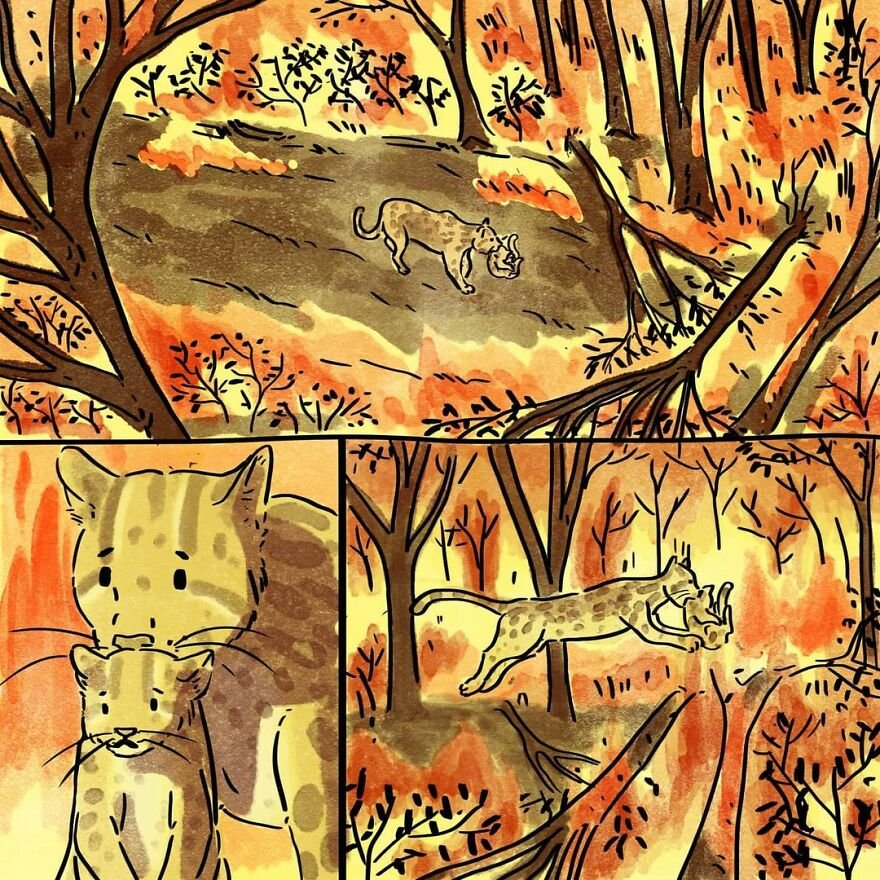 The Heroes Of Health: 2020 met with a crisis – a global pandemic. Overtime, heroes, have been portrayed in movies to have cape and superpowers. But our modern world heroes are indeed the medical practitioners who went all out to prevent, save, and continue fighting against the deadly virus.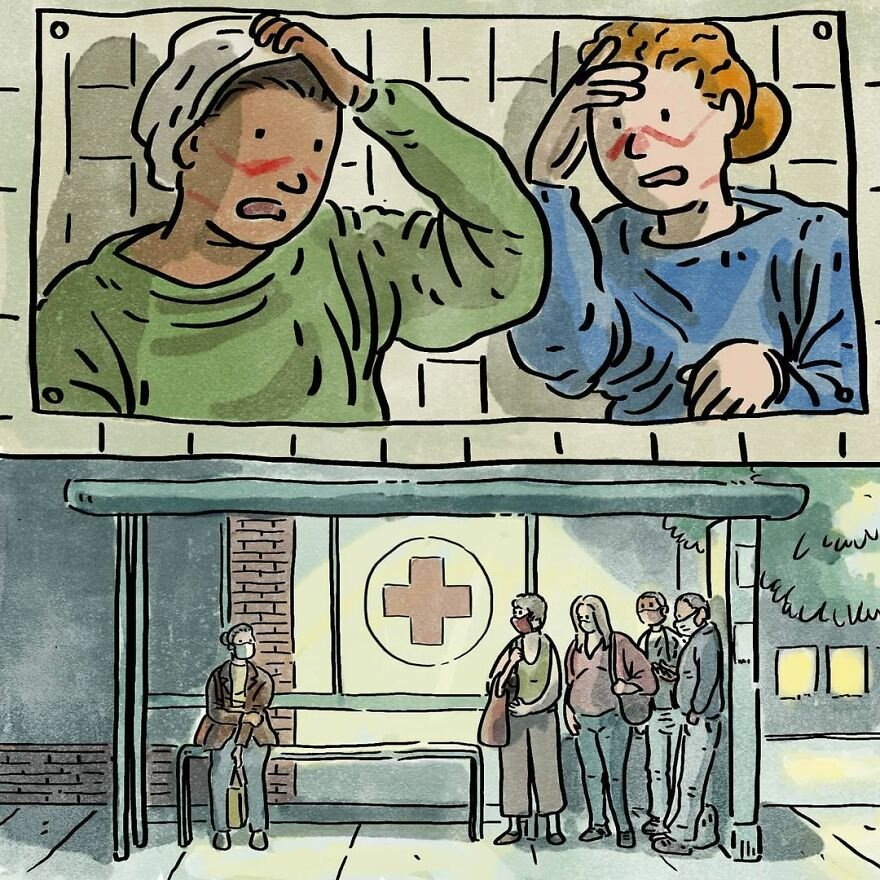 The River & Latin America: A river, going by several indigenous cultures, isn't a natural resource but a living entity with a personality. Recognized as a close relative, he's treated with respect, and indeed its connection with nature is quite vital that he can't live without it. The River tells the story of both a river and the indigenous people's tale in Latin America.